Range Rover Sport PHEV - First Ever SUV To Conquer China's Heavens Gate
Auto News A dizzying 99 turns, with solid mountain rock on one side and certain death by vertical drop on the other. And that's before Le Mans Class Winning driver, Ho-Pin Tung will attempt to climb the 999 (45-degree incline) steps that lead up one of China's most famous landmarks – a natural rock arch called Heaven's Gate.
The challenge begins at the bottom of the legendary 11.3km Tianmen Mountain Road (known as the Dragon Road), the weapon of choice – a showroom standard Range Rover Sport P400E equipped with Range Rover's 'Terrain Response 2' System in Dynamic mode.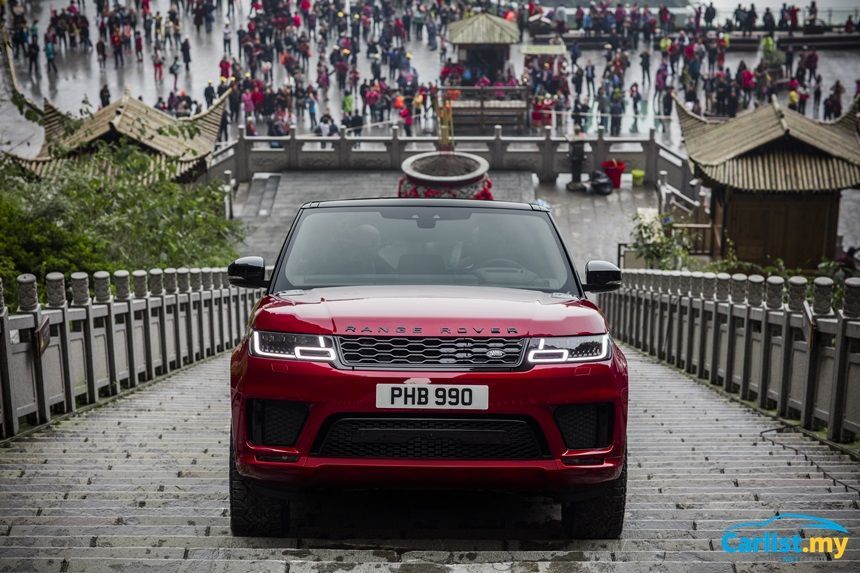 The Range Rover Sport P400e is the first model to use Land Rover's plug-in hybrid electric vehicle technology, combining an 85kW (116PS) electric motor and the 2.0-litre Si4 300PS Ingenium petrol engine to produce a total output of 404PS and 640Nm of torque.
The new PHEV powertrain utilises a 13.1 kWh high-voltage lithium-ion battery that gives the Range Rover Sport an EV range of up to 50km when fully charged. Land Rover claims the P400E can be fully charged in 2 hours and 45 minutes using a dedicated 32 Amp wall box, or in 7 hours 30 minutes using the 10 Amp home charging cable.
Just how hard was the Dragon Challenge?
Phil Jones, Land Rover Experience expert explains, "This was the hardest Range Rover Sport challenge I've ever been involved with because, until we reached the top, we couldn't categorically say we would succeed. By making it to the summit, we've proven the phenomenal capability of the Range Rover Sport plug-in hybrid like never before – with a genuine world first."

The Dragon Challenge is the latest in a series of adventures completed by the Range Rover Sport after the PHEV model made its debut in a race against two-time open-water swimming world champion Keri-anne Payne and endurance athlete Ross Edgley in Devon, UK.
Previous exploits include a record-setting hill-climb at Pikes Peak, USA, a record crossing of the 'Empty Quarter' desert in the Arabian Peninsula, and a 2,170m descent of the legendary Inferno downhill course in Mürren, Switzerland.
---
---
---
---
Comments