Review: 2017 Mercedes-Benz GLA 250 4MATIC – The Practical Choice
Reviews When it comes to a diverse product portfolio, Mercedes-Benz is pretty high up there. They've had a pretty extensive model range, catering to a multitude of segments, and took the crossover trend like ducks to water. So perhaps it wasn't too surprising when they managed to split their MFA platform, first seen in the A-Class back in 2012, and produce the CLA-Class and GLA-Class models. This trio of front-wheel drive compact cars was arguably the reason for the three-pointed star's return to popularity, at least in our market.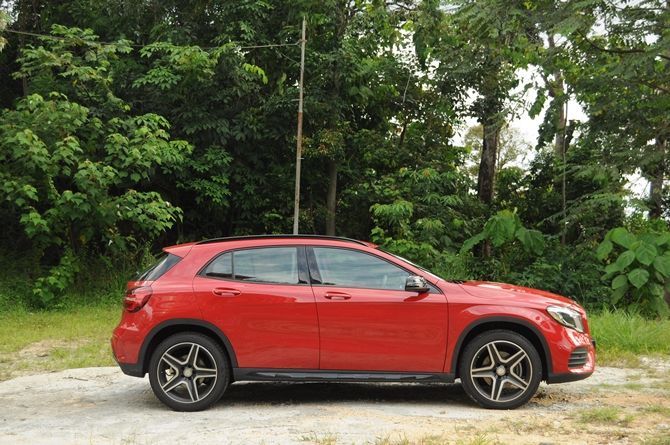 Since the introduction of these compact cars, their model variants have expanded up to include everything from the A180 to the AMG GLA 45. You can have the MFA platform in any style you want, with or without all-wheel drive, and with a range of engines. But perhaps the best bang for buck, the one that you should pick if you're looking for a good all-rounder, is this particular model: the GLA 250 4MATIC.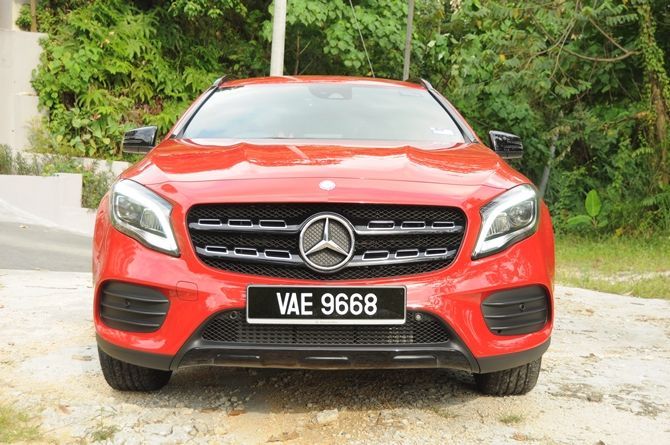 Specifications for 2017 Mercedes-Benz GLA 250 4MATIC
Engine: 2.0-litre twin-scroll turbocharged
Transmission: 7G-DCT (7-speed dual clutch automatic transmission), all-wheel drive
Power: 211 hp at 5,500 rpm
Torque: 350 Nm from 1,200 – 4,000 rpm
Safety: Seven airbags, Collision Prevention Assist, Pre-Safe System, Attention Assist, Blind Spot Assist, ESP
Price: RM269,888 (on the road, without insurance)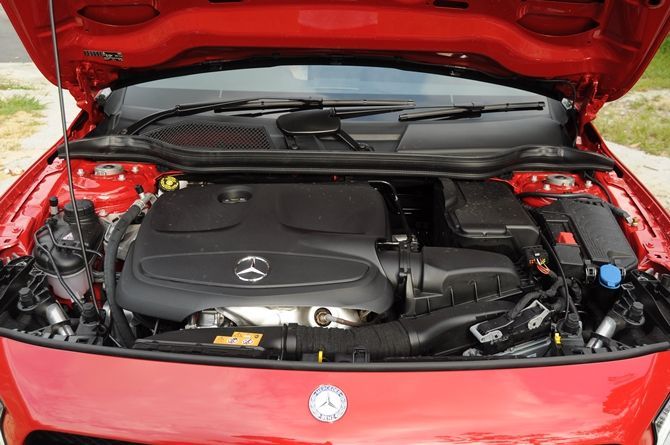 Overview:
For 2017, Mercedes-Benz Malaysia introduced the facelift models for the GLA range. While the changes are largely cosmetic, perhaps the most important change is the dropping of the Sport suspension in the GLA 250 4MATIC, instead coming with an off-road Comfort suspension variant.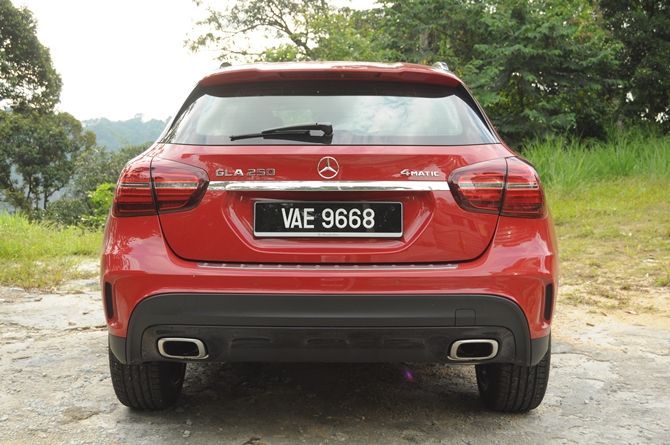 This is a necessary change, as the compact models of the Mercedes-Benz range were heavily criticized for having harsh ride quality. The GLA 250 4MATIC is also the most powerful of the GLA models short of the actual Mercedes-AMG GLA 45. If there was ever a good mix of performance, practicality, and luxury- this would be it.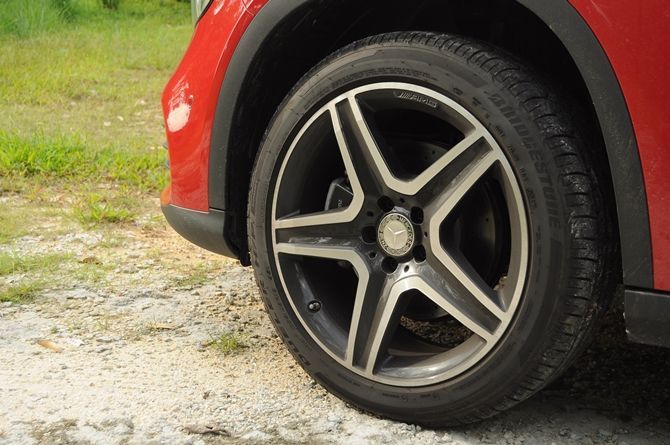 Exterior:
When the GLA was first released a couple of years ago, it may have been a bit difficult to accept a crossover based on the A-Class hatchback- but perhaps it was a little ahead of its time. The GLA seems to fit in a little better with its surroundings, being not uncommon in the urban jungle. The high ride height doesn't seem all too ridiculous when crossovers are quickly becoming the popular choice, and rather than wondering if a GLA owner couldn't decide on a particular body style, you're more likely to commend him on a practical choice.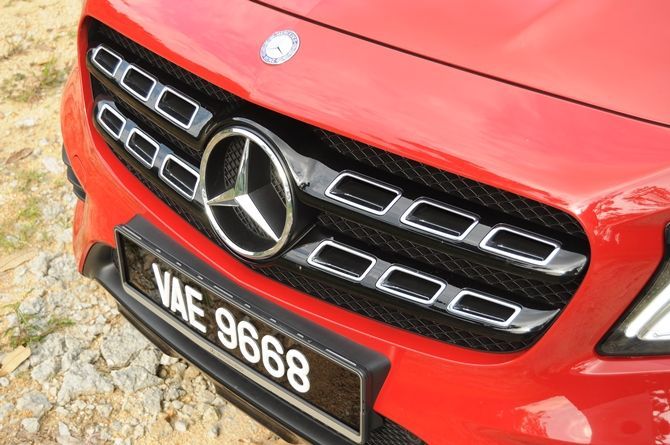 While the changes between the pre-facelift model and this current GLA are largely aesthetic, they are also very subtle differences. Where the GLA 200 gets the Urban Line trim package, the GLA 250 4MATIC comes with the AMG Line package instead. You would be hard pressed to the difference between pre and post facelift models unless you parked the two cars next to each other- things like the redesigned grill and the 19-inch AMG-line wheels would then become immediately obvious, but otherwise not a night-and-day difference. The older model's bi-xenon headlamps and tail lamps are replaced with LED units as well, which help a great deal in the dark.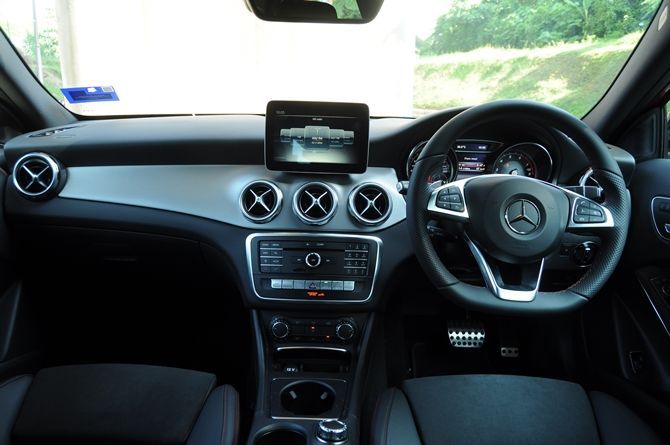 Interior:
On the inside, things are again largely the same as before. The instrument cluster is slightly different, but the overall layout and functionality is the same. In some respects, the interior may look a little less cutting-edge and luxurious as it did 5 years ago, but it is still very much a pleasant place to be. The Mercedes-Benz COMAND system is still a little frustrating to use, but with new Apple CarPlay and Android Auto functionality things should be a little more streamlined.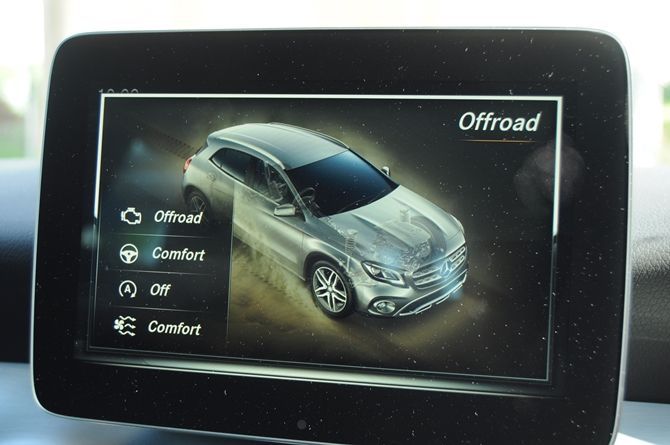 The AMG-line package that the GLA 250 4MATIC comes with adds some small touches like AMG floor mats and side sills. The seats are also finished in a leather-fabric mix, and there is an additional off-road display on the infotainment system.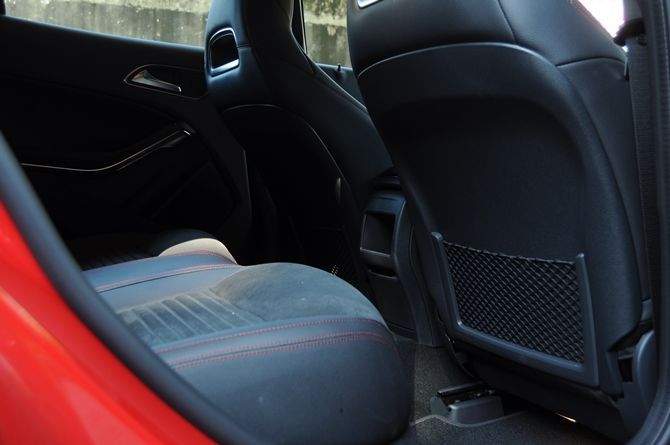 In terms of actual usable space, the GLA-Class does have a slight edge over the regular A-Class and definitely remains roomier than the CLA-Class. While there may not be a long boot on the level of the CLA-Class, the GLA-Class ensures rear occupants aren't suffocated with a tapering roofline. It could very easily fit a family of three comfortably, with luggage, even on a long distance journey.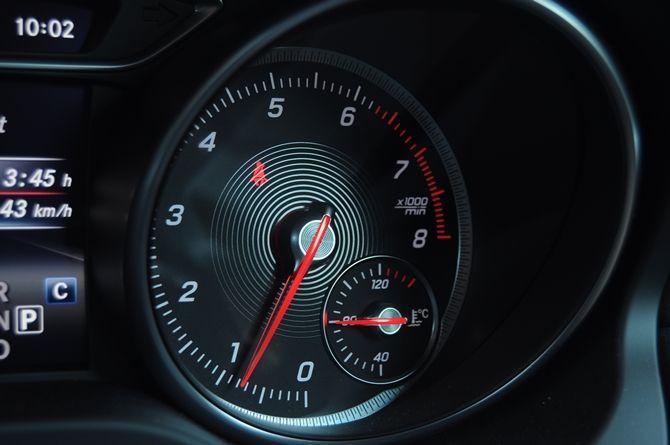 How does it drive?
To be fair, you don't buy a GLA 250 4MATIC and drive it like a hot hatchback. It's possible but it doesn't mean that you should. That being said, the GLA 250 4MATIC isn't too shabby in the performance and handling department. Performance from the turbocharged 2.0-litre engine is more than adequate, although gear ratios may seem a little long at times and shifts can be particularly sharp in some of the more aggressive drive modes. It's not nearly as quick as a Golf GTI, but neither is it a slouch when you need to be someplace quick.
The 4MATIC system is not a performance all-wheel drive system, nor does it pretend to be. It works when you need it to- which is to say it helps in low grip situations or in the rain, or to stabilize the car when you're in a situation that a GLA 250 4MATIC really shouldn't be in to begin with. It doesn't rotate the car or generate yaw, so you can't fault the car for not being razor sharp on its feet.
The suspension itself is soft, but the body remains well controlled. The GLA 250 4MATIC will still tends towards understeer when provoked, and it doesn't particularly like lateral weight transfer either, but in the right hands it can carry some serious speed. Just remember that this isn't what it was designed to do.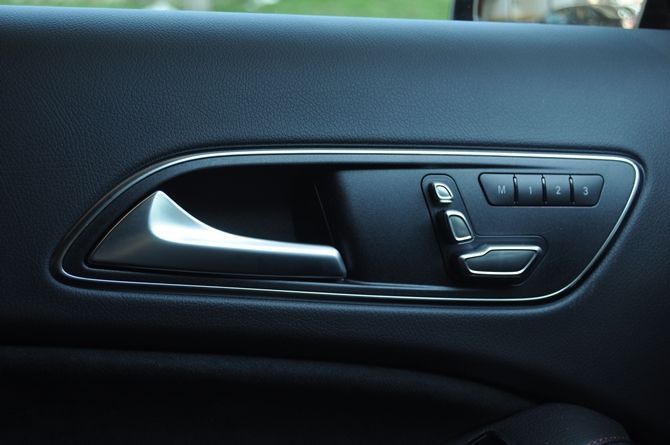 How comfortable is it?
This is where the GLA 250 4MATIC sits head and shoulders above its brethren. The extra stroke of the off-road suspension gives it an extra level of pliancy, allowing it to soak up uneven roads and potholes with hardly any fuss. This is becoming more and more important as our road conditions worsen, which is one of the most valuable points for this car. While it may be a little firmer than the larger Mercedes-Benz sedans and SUVs, it is reasonable comfortable for a compact crossover.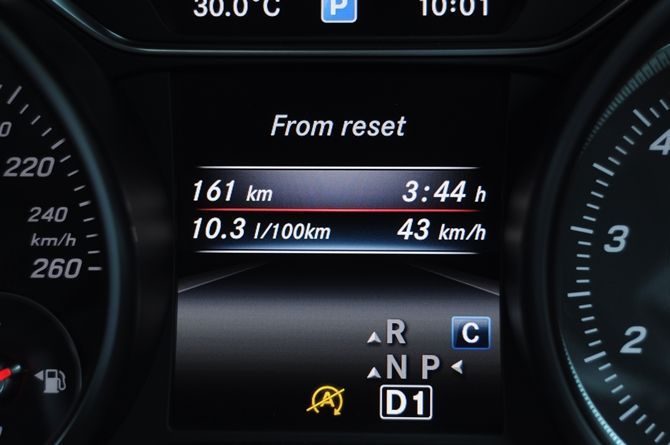 How fuel efficient is it?
If you're light footed with the GLA 250 4MATIC it's possible to get pretty decent fuel consumption out of it. It's important to remember that it is lugging the extra weight of the 4MATIC system and has extra rolling resistance as well, so you can't expect it to be nearly as fuel efficient as its front-wheel drive siblings. We managed to return between 10 and 12 litres per 100 kilometres depending on how hard you drive it, in a mixture of town and highway driving. If you keep the pedal to the metal it can get as high as 16 litres per 100 kilometres, but this is standard fare for any turbocharged engine.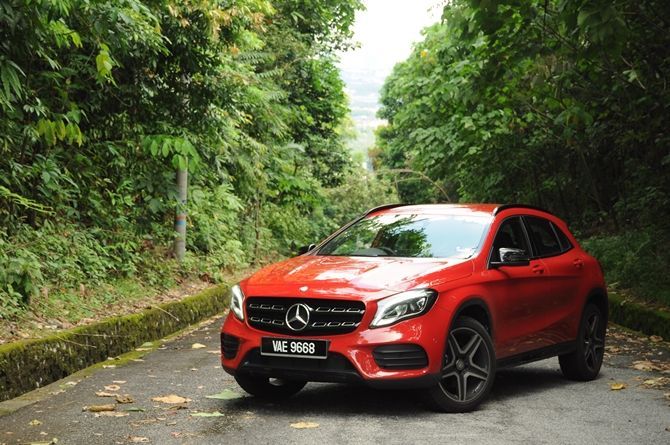 Conclusion
The GLA range may have been a little out of place when it was launched, but as mentioned earlier it has become increasingly relevant with each passing year. The GLA 250 4MATIC may not be as explosive as the GLA 45, but it still packs enough punch to keep life interesting while maintaining the ride quality and practicality you expect of a crossover. Its compact dimensions make living with it easy, while the practical aspects make you glad you're not in something smaller when you call upon them.
---
---
---
---
Comments