Review: Isuzu D-Max 1.9L Ddi BluePower Driven In Thailand – More Than Just A New Engine
Reviews There must have been a time when automotive innovation must have felt truly groundbreaking.
When carmakers had a less restrained hand in developing futuristic concepts; when great ideas are met with equally great minds to truly deliver uniquely crafted innovations that changed the automotive landscape for years to come.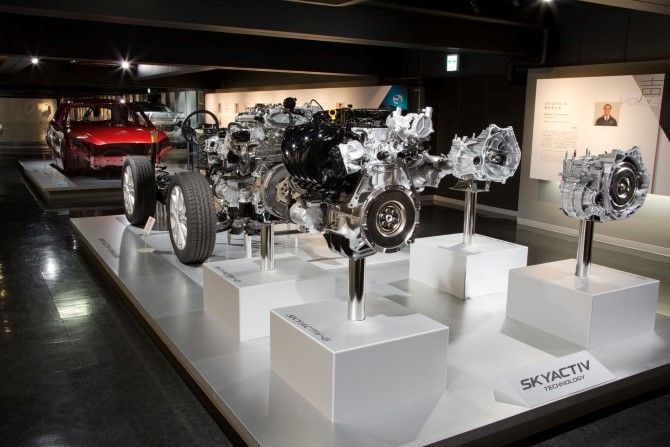 Some examples of game-changing innovations are Chrysler's Hydraguide "powered" steering system (1951), Volkswagen's dual-clutch gearbox (DSG) from 2003, and more recently Mazda's Homogeneous Charge Compression Ignition (HCCI) SkyActiv-X engine.
The flipside of this is when carmakers are pinched and prodded into similar technological frameworks by strangulating regulations, tax structures, and the need to sell a million of each and every model – this Russian Doll effect is especially true with larger manufacturers like Toyota and Volkswagen.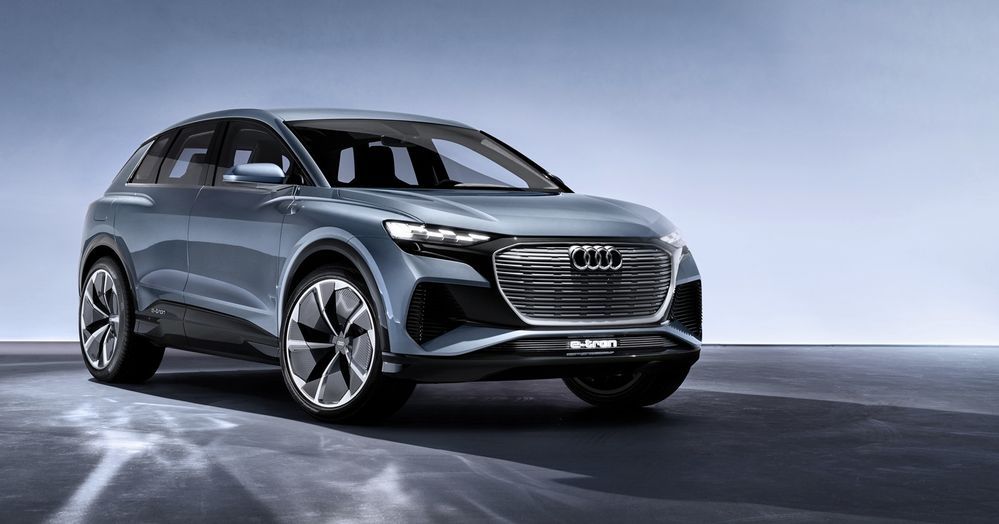 So instead, we see different approaches of similar ideas – the Geneva International Motor Show 2019 is an exhibitor of this – with the majority of major manufacturers brandishing varied versions of the same concept: electric, connected, and autonomous.
Impressive yes, but mavericks in their own right, not really, and lesser even to buck the trend to be truly remarkable.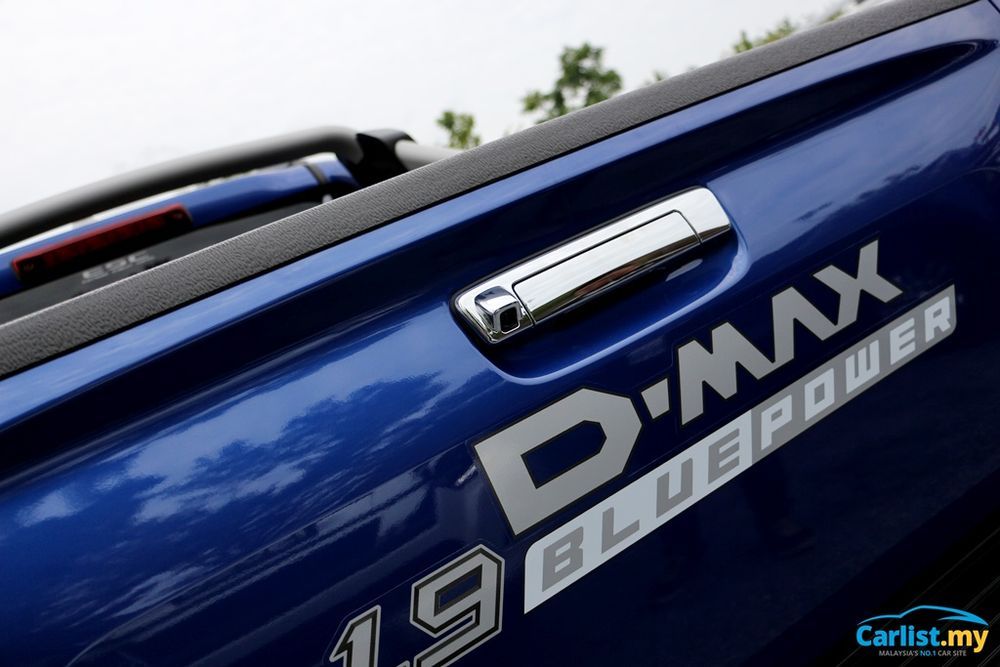 This is possibly even less apparent in the pickup truck segment – which is typically, driven more by purely economic engineering parameters such as cost of ownership, service life, maintenance, and durability rather than the newest technology and equipment.
This is why the new Isuzu D-Max 1.9L Ddi BluePower is that much more remarkable. Given that, while it's a truck – and essentially is not much different than the D-Max we have come to know over the last few years – everything under the hood screams top-notch engineering and mould-breaking innovation.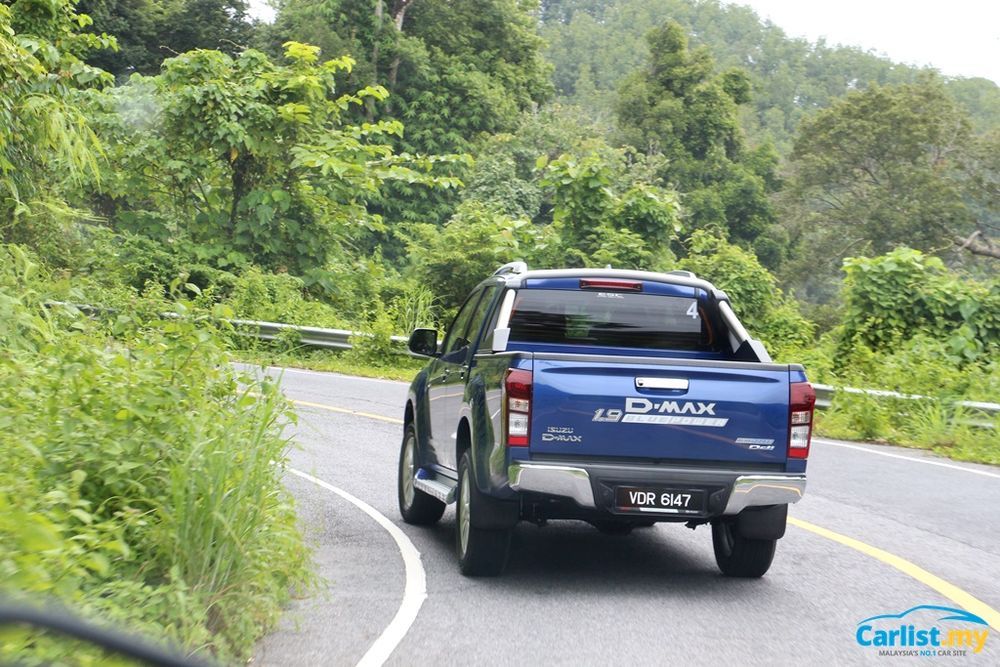 We recently had a chance to experience the Isuzu D-Max 1.9L Ddi on the roads of Thailand, and this is what we found out.
Overview
It's hard to believe that the current second-generation D-Max has been with us for nearly 7-years, but that not odd at all considering pick-up trucks normally have a longer model lifespan of anywhere between 8-10 years depending on manufacturer and markets.
This is the third and most extensive facelift of the (RT50) D-Max which was first introduced in 2013, and after the first facelift in 2016 (RT85), and another minor update in 2018. Additionally, there's been no shortage of limited edition models to maintain public interest and relevance such as the Isuzu Diablo, Arctic, and Beast versions – which are mostly limited to aesthetic enhancements with minor equipment updates.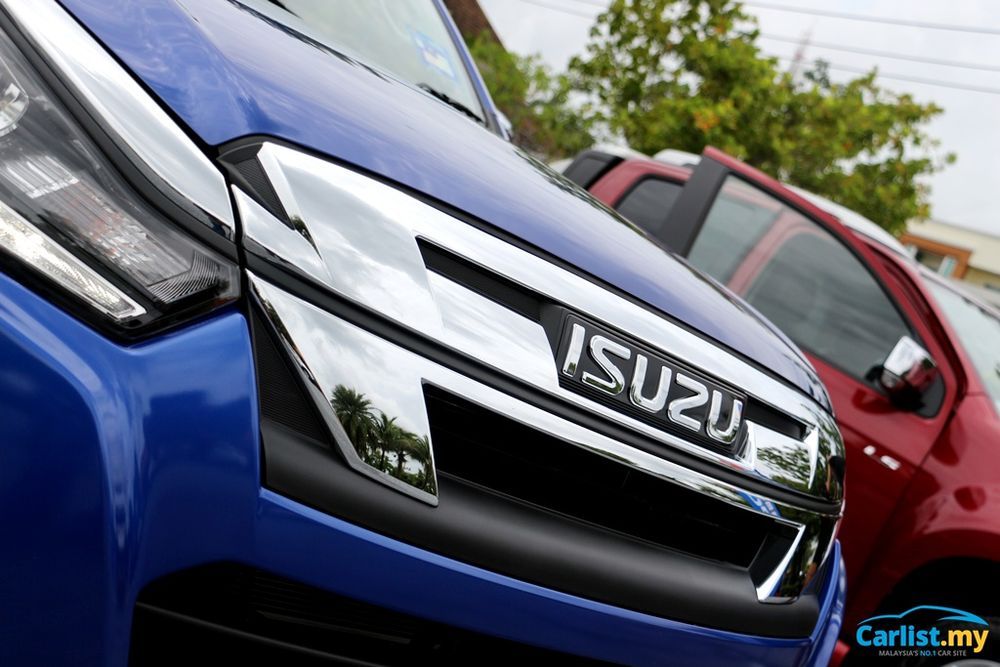 Isuzu Malaysia has introduced an extensive range of 11 variants to cater to a larger audience of buyers, plus two entirely new variants, the 1.9-litre 4x2 MT Lo-Ride (cheapest double-cab variant); prices range from RM85,000 to RM115,799 for the 1.9L VGS 4x4 (6-MT) Hi-Ride Type-P as tested here.
The new 1.9-litre Ddi Bluepower engine, dubbed RZ4E replaces the older 2.5-litre VGT (4JK1) turbodiesel and promises even better fuel economy (a longstanding trademark of Isuzu engines), bulletproof reliability, lighter weight, and lower emissions. The larger (4JJ1) 3.0-litre four-cylinder turbodiesel will continue to serve as the most powerful engine of the D-Max pickup range.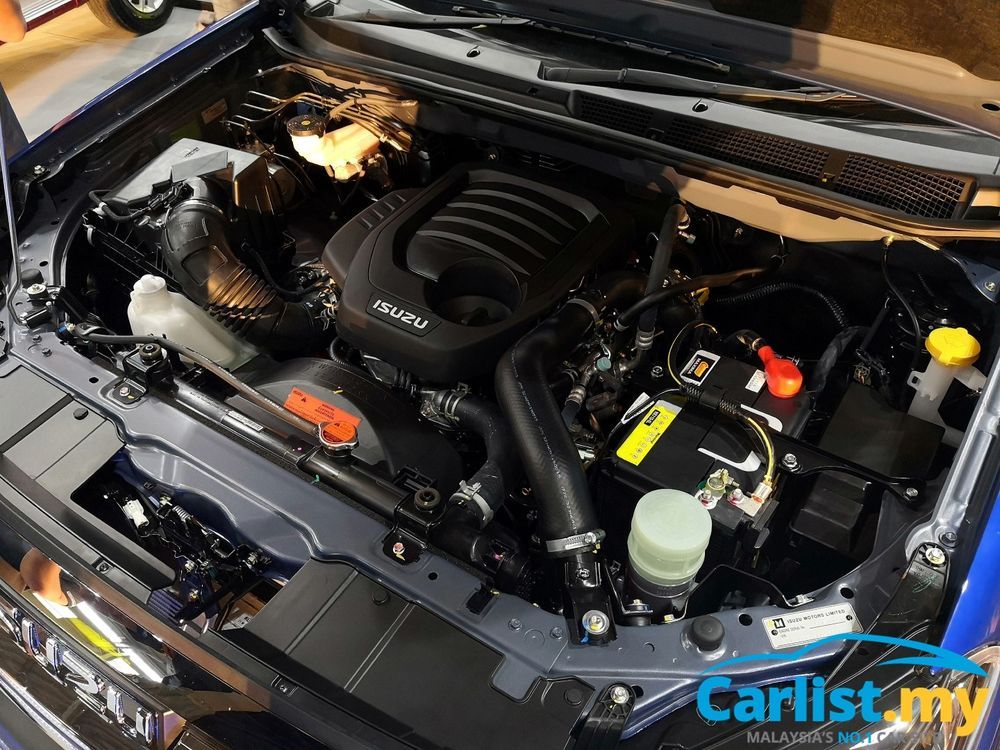 In terms of aesthetics, depending on variant, the new D-Max sports a redesigned front grille, new LED headlamp with Daytime Running Lights (DRL), and new fog lamp garnish design. Along the flanks, there are new 18-inch alloy wheels and sticker decals that run along the lower edge of the doors.
Round the back, the major highlight is the new (optional) tailgate assist function, which dramatically reduces the effort required to open/close the tailgate, and sliding base for the loading bed.
On the inside, the new D-Max receives newly designed leather seats and an 8-inch touchscreen infotainment system, which is hooked up to an 8-speaker audio system. There is an additional USB charging port for added convenience of rear seat passengers.
The new D-Max also features for the first time, Hill Descent Control (HDC) that makes for safer descending of slippery slopes. New too is the Vehicle Launch Assist (in the 1.9L Ddi) which increases initial torque on gradients of 25 percent or more. This enables the D-Max 1.9L Ddi to be quicker off the line without bogging down due to the effects of turbo-lag when accelerating from idle.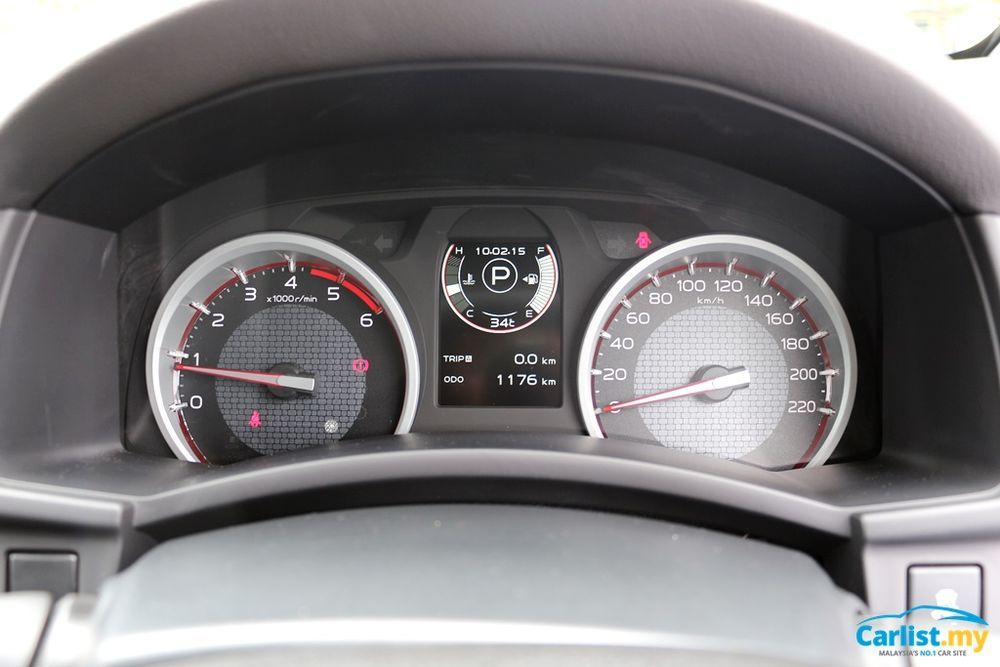 Exterior
While it has to be said, that looks has not always been the strongest selling point of the Isuzu D-Max, the new updates have done well to give this well-known pickup a dose of excitement.
The new front grille now blends in more seamlessly with the headlight assembly, and the LED DRLs graphics look bang up-to-date. Along the flanks, the 18-inch alloy wheels give the D-Max a slightly more premium look – unlike most other manufacturers, which are trying to look more aggressive – I must say, it is a breath of fresh air.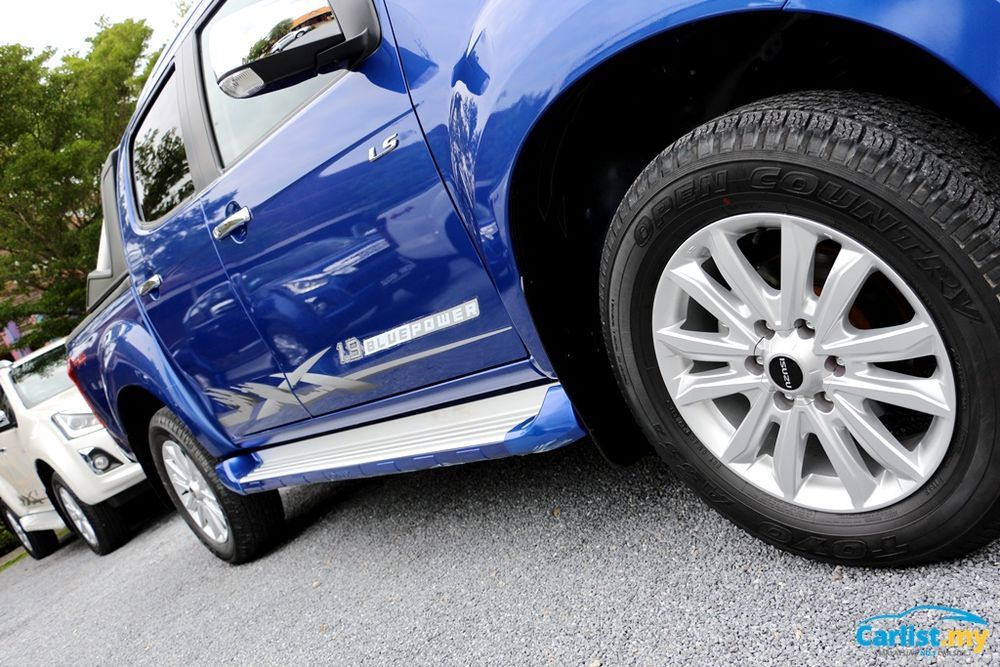 Add to that, a new colour option – Sapphire Blue – and some decals lower down in the bodywork, and it's easy to tell the 1.9L Ddi from earlier versions of the D-Max.
The biggest highlight is the new optional Tailgate Assist, which uses a system of struts and torsion members to reduce up to 95 percent of the normal effort (and it's quite an effort) to lower/lift the rear tailgate.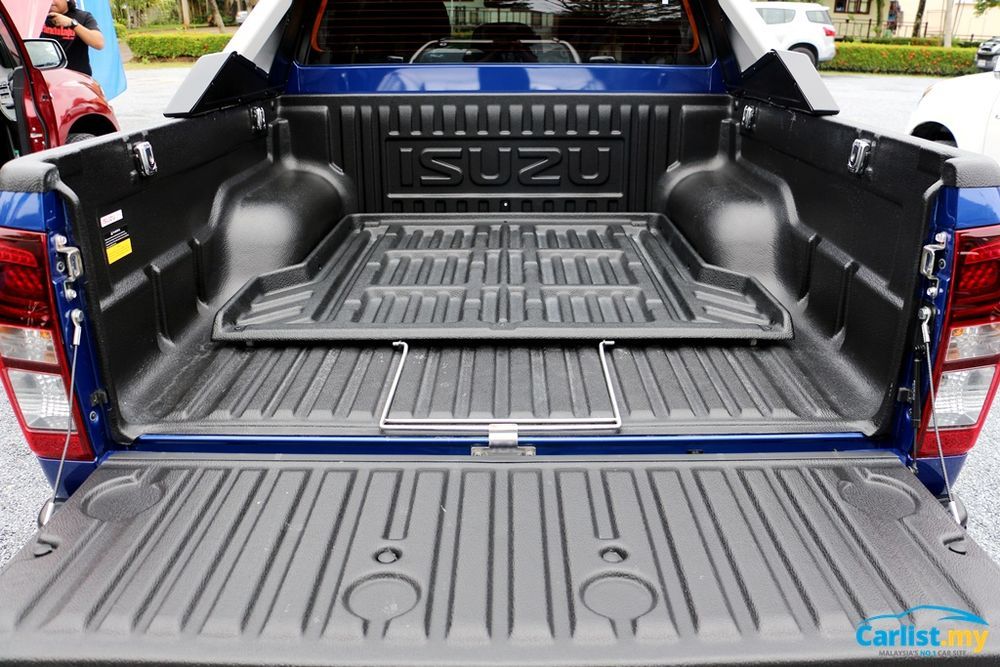 Interior
On the inside, the new D-Max receives newly designed leather seats and an 8-inch touchscreen infotainment system, which is hooked up to an 8-speaker audio system. As before there is little complain about the cabin space and comfort levels of the Isuzu D-Max.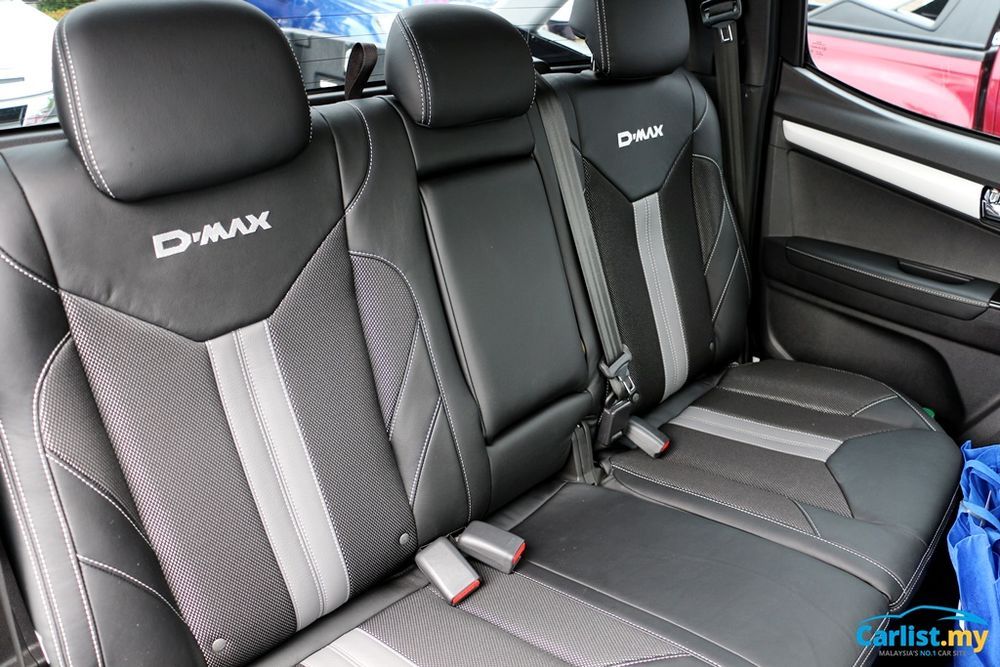 There's an additional USB charging port for added convenience of rear seat passengers. Auto Start/Stop and auto-folding side mirrors are other notable highlights of the new model.
Driving Experience
Much of the engine's performance enhancement comes from its breakthrough designs including a new combustion chamber design, a new high-efficiency VGS turbocharger, low-friction engine components and more precise fuel injection from its high-pressure commonrail system.
Through these innovations, the RZ4E engine delivers a 10 percent increase in power, delivering 110kW (150PS) at 3,600rpm and a 9 percent increase in torque, producing 350Nm (35.7kg/m) between 1,800rpm and 2,600rpm compared to the 2.5-litre engine it replaces.
The RZ4E gains a massive 37 percent reduction in mechanical losses by reducing internal friction. Coupled with an intelligent Exhaust Gas Recirculation (EGR) system and an eco-oil filter, the engine has been able to improve fuel efficiency by approximately 19 percent as (tested in Thailand) and lower carbon emissions. The reduction of internal friction also means that parts will last longer. Alongside this, the commonrail injection system has also been improved for more efficient combustion.
In the real world, these improvements make themselves known in the quiet and smooth character of the RZ4E, the engine ticks away with little intrusion of diesel clatter and engine vibration inside the cabin. The immediate torque response makes accelerating in traffic and climbing up hills a fuss-free affair.
Isuzu has also managed to overcome the natural low-rev torque deficiency of the smaller engine with Vehicle Launch Assist function which employs some clever engine mapping to boost torque so that the D-Max doesn't bog down when faced with a challenging stop-go situation.
Once at speed, the engine settles into a pleasant stride, again the improved NVH levels make themselves known, while the meaty mid-range torque offers up good performance for overtaking and accelerating to the speed limit. Though, at around 100-110km/h, the differences – in terms of performance – between the older 2.5-litre mill and RZ4E 1.9-litre are less so – this is because, while the new engine is punchy and urgent, the older 2.5-litre engine had a very broad torque curve which made it very good at highway cruising.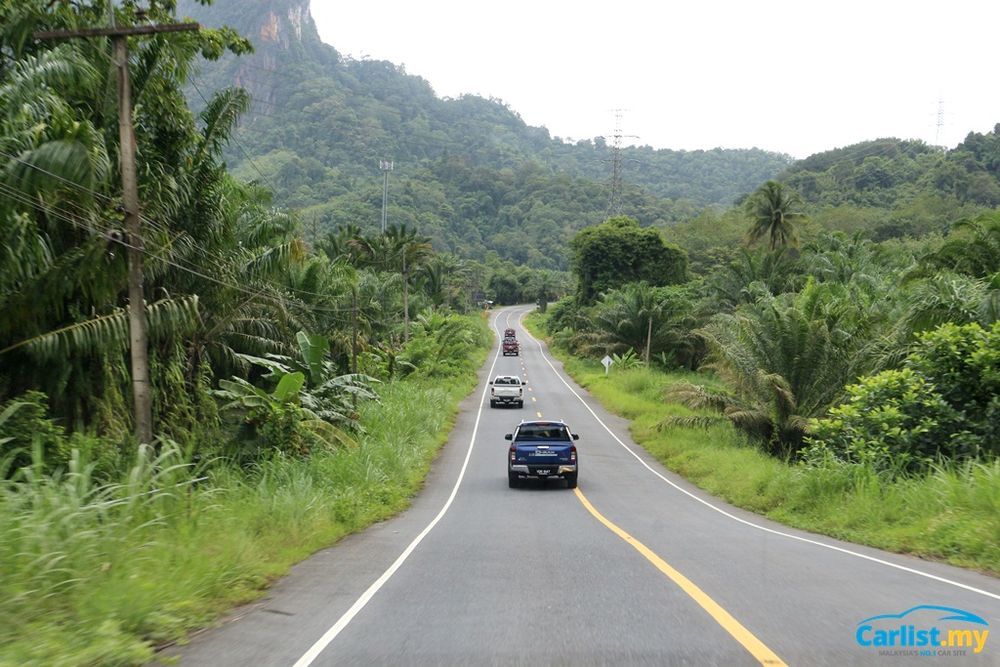 With your foot flat to the floor, the new D-Max 1.9-litre will hit circa 165 km/h if given enough space, which is better than the older 2.5-litre mill, and more than enough for a pick-up truck if you ask me.
But arguably, all those improvements Isuzu made with the engine would have been nullified without the addition of a new six-speed automatic gearbox. Both manual and automatic transmissions now have closer ratios for better acceleration and mid-range response, with the two top (overdrive) ratios geared for cruising. The transmission unit offers nice and smooth when creeping around in traffic and shifts up and down its six cogs with authority. You get a sense that the gearbox is built to last a million miles if not more, just from moving the lever from "P" to "D" which is hardly surprising coming from Isuzu.
On the downside, the transmission gets caught out sometimes when coming to an abrupt halt from a mid to low speeds. Given modern transmissions can get up to 4th/5th gear with speeds under 50 km/h, coming to a stop in 40-feet would mean cycling down more than 3-gears in less than 3 seconds, which in this case, induces some drivetrain judder - but it's no deal-breaker.
Another significant area of improvement has been in weight savings. The new engine has seen a 56kg reduction over the 2.5-litre engine which not only has improved the D-Max kerb weight and payload capacity, it's made the front end noticeably more nimble. Much of the overall improvements in the driving experience revolves around the reduction in mass of the D-Max.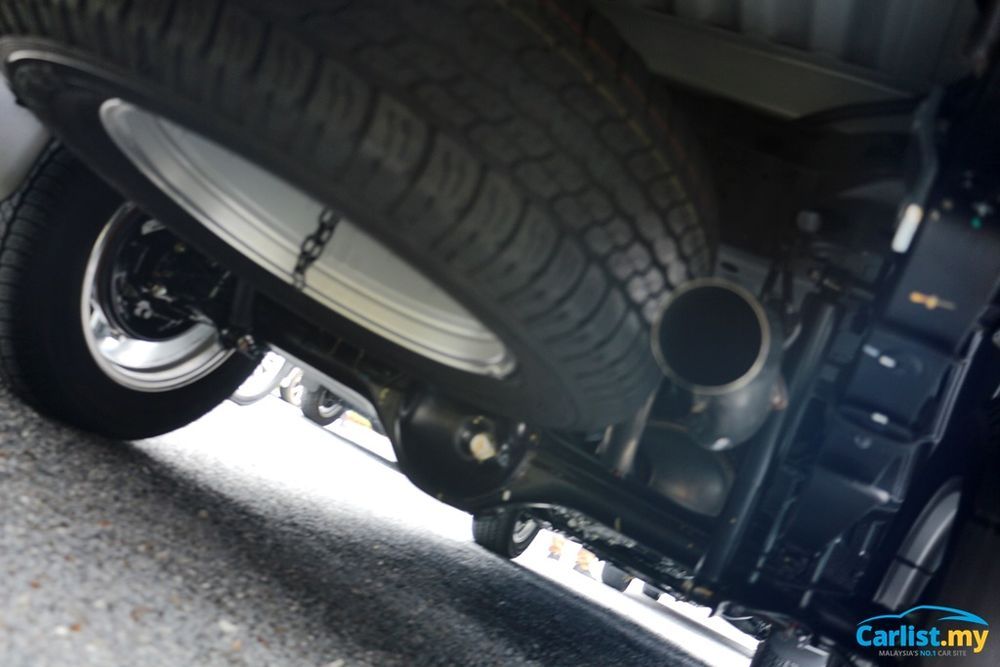 While I would say the Mitsubishi Triton and Ford Ranger are still a sharper steer – I would say the D-Max has definitely closed the gap in terms of driving performance over the previous generations. The 18-inch wheels (on the premium variants) also do well to sharpen up proceedings and improve steering feedback across the front axle.
And also commendably, rearseat comfort has improved – there's less tyre roar to intrude the cabin space, and the seats themselves are a comfortable place to be in for extended periods of time.
Conclusion
Despite being around the market for a considerable amount of time, the current raft of updates has done well to inject a bit of excitement and most importantly, much-needed innovation to rival the current, more modern crop of pickup trucks such as the Ford Ranger and Mitsubishi Triton.
As the pickup truck genre becomes increasingly mainstream – and with that, the requirement for up to date technology and equipment – Isuzu have done well to integrate newer updates such as the new infotainment system and safety features such as Hill Descent Control to offer an attractive proposition not just for traditional customers, but also buyers from other vehicle segments.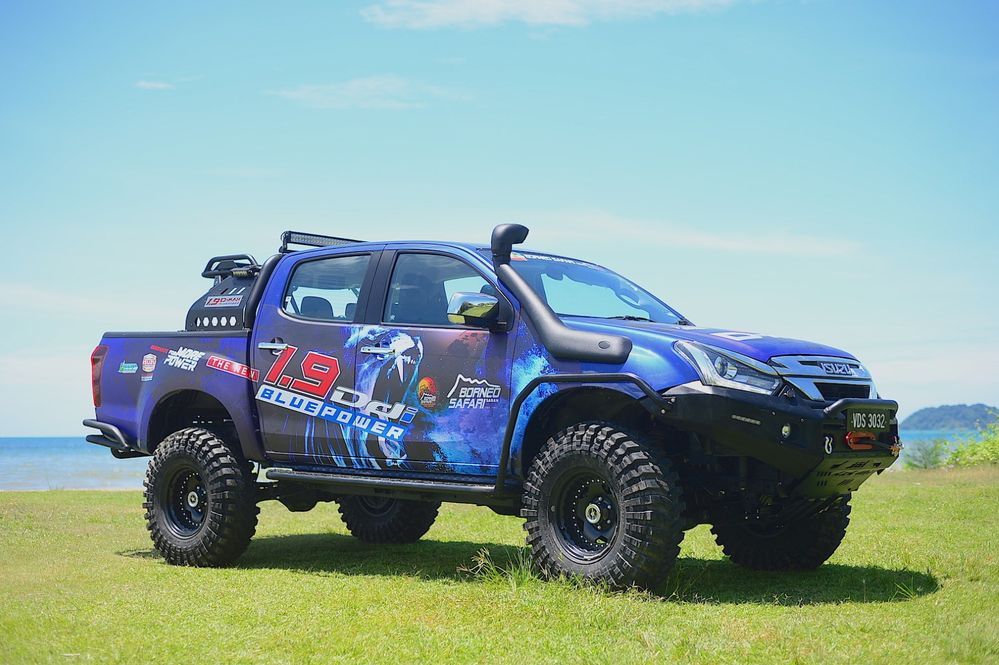 There's little doubt, familiar hallmarks of Isuzu engineering such as rugged dependability and phenomenal fuel efficiency (and the 1.9-llitre Ddi Blue Power completing its maiden Borneo Safari Expedition is a further testament of this), have been enhanced with the addition of the new engine, and without a doubt, remain the strongest proposals for buying the Isuzu D-Max pickup.
---
---
---
---
Comments