Review: MINI Cooper Countryman (F60) – When You Want A MINI, But You Need A Maxi
Reviews We live in a time when many words have taken on new meanings. A wallpaper is now something for display screens instead of walls. A cloud refers to a method of data storage rather than condensed water vapour in the sky. And then you have words like mini, Mini, and MINI – identical spellings but slightly different meanings.
Originated as a shortened form of miniature, minimal or minimum, the word mini now evokes images of BMW's hipster sister-brand more than anything else.
In this post-British Motor Corporation (BMC) world, there is a distinction between Mini and MINI. Mini refers to the classic British marque that older folks refer to as Morris Mini or Austin Mini, while MINI refers to its modern day equivalent now under the ownership of BMW, and not always built in England.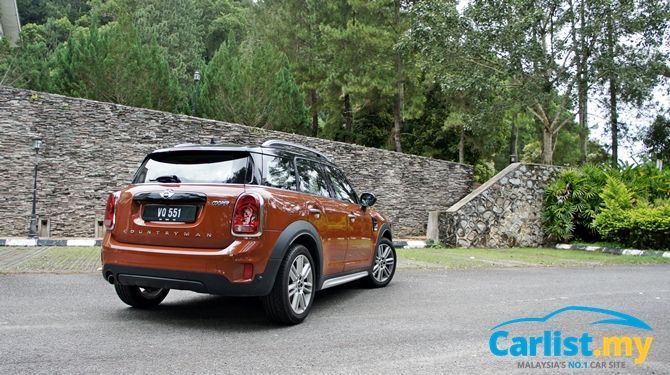 This MINI Countryman seen here for example, is built in the Netherlands by contract assembler VDL Nedcar. In case you haven't notice, there is nothing mini about this MINI. So like everything else in our era, it's not quite as simple as it should.
The large winged emblem that adorns the bonnet is proud of its British heritage but at the same time, it's not shy to say that it is styled by a Danish (Anders Warming), engineered by the Germans at BMW, put together by the Dutch. It's a more accurate reflection of how progress is achieved in this era. The saying 'The sun never sets on the British empire' no longer rings true.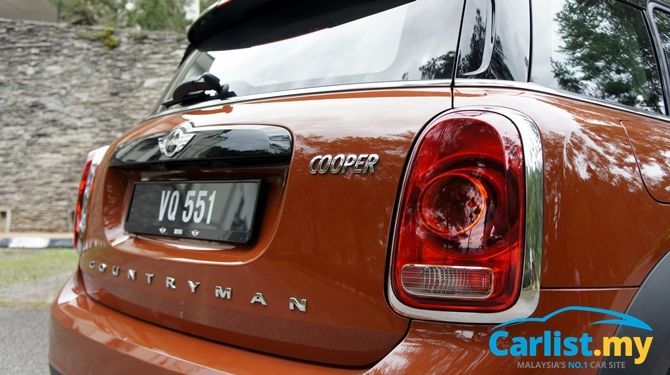 Fun fact: the Countryman name was originally used on BMC era Mini wagon models - the Austin Mini Countryman (also sold as Morris Mini Traveller), variants which today's BMW-owned MINI refer to as a Clubman.
Specifications for MINI Cooper Countryman (F60)
Engine: 1.5-litre three cylinder transverse, turbocharged
Power: 136 hp at 4,400 – 6,000 rpm
Torque: 220 Nm at 1,400 – 4,300 rpm
Transmission: 6-speed torque converter automatic, front wheel drive
Safety: Six airbags, electronic stability and traction control, reverse camera, ISOFIX, ABS with BA and EBD
Price: RM 239,888 without insurance
Assembly: Fully imported from the Netherlands
Overview
The biggest model in the MINI range, the Countryman is a mini-SUV/crossover version of the familiar MINI 3 Door.
Like all MINIs, the Countryman is a lifestyle car, which is just another way of saying that the car is all about style and little else. However even within the context of a lifestyle car, some owners just need a little more space and to sit a little bit taller than others, and that's essentially the raison d'être for the Countryman.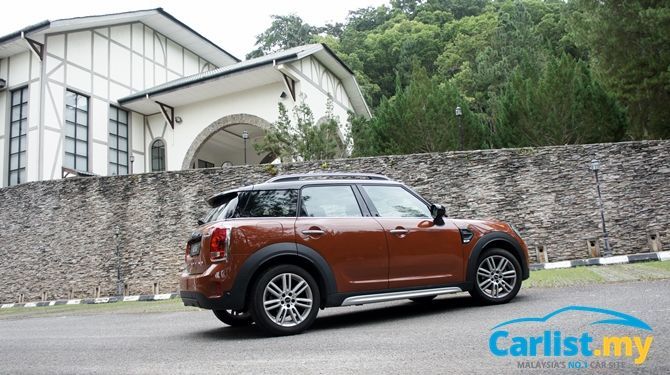 It's not a MINI in its purest form but it's the best compromise between that indie band following and Instax snapping side of the brain and the rational side that needs to figure out how to carry the guitars and amplifiers to the studio.
Like all MINIs, the Countryman doesn't have any direct rival but if you have to compare, its closest rival is from its sister-brand BMW, the X1 sDrive20i.
As a locally-assembled model, the larger 2.0-litre four-cylinder X1 (from RM 230,800) costs about RM 9,000 less than the imported Countryman, with a lot more features. You have to love the MINI brand a lot to overlook the X1 for this Dutch-made 1.5-litre three-cylinder Countryman.
There's also the lower roofline but similar class Mercedes-Benz GLA 200 which starts from RM 239,888, also front wheel drive and imported (from Germany).
Exterior
Measuring 4,299 mm long, 1,822 mm wide, and 1,557 mm tall, the Countryman is shorter than a BMW X1, but has a taller roofline. Oddly, it is the taller Countryman that sits closer to the ground - 165 mm versus 183 mm.
Approaching the car, the biggest annoyance with the Countryman is its lack of keyless entry. Despite its price, this is a car that you have to reach for the key fob to lock and unlock the doors. The oval wing mirrors look cute but you have to be extra careful about blind spots and kerbs when parking, as the mirrors' rounded edges can't show much.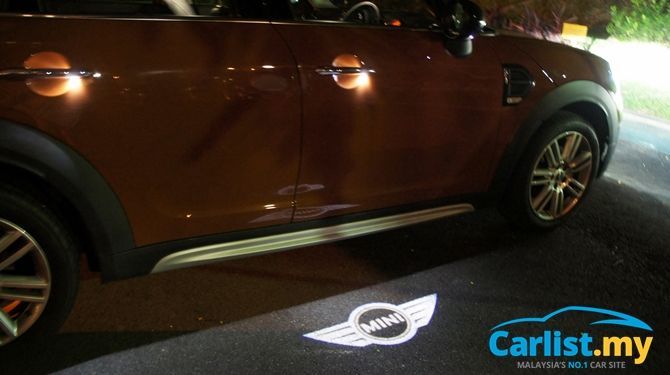 On the upside, there is a bit of theatrics when you unlock the car. With the wing mirrors folded out, the puddle lamp underneath it projects a MINI logo onto the ground to greet you. Gimmicky but didn't we already say that this is a lifestyle car?
Interior
Like all MINIs, the Countryman's cabin looks good in the day, and even better at night. Step inside, the chrome engine start switch pulses like heartbeat. Flick it to turn on the ignition and the infotainment screen lights up like a jukebox with a range of colour options. Not everyone will like the neon-like glow and '60s vibe but didn't we already said that this is a 'lifestyle car?'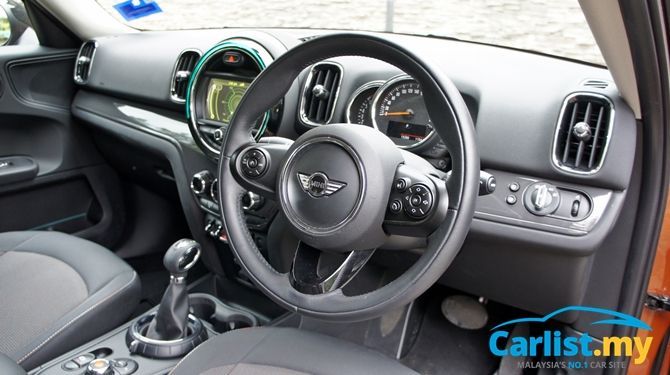 Headroom and legroom is as good what you would expect from a maxi-sized MINI, but don't expect any ultra large Honda-style storage compartments. The arm rest flips open to reveal a small storage bin, complemented by a centre console box beneath it. Combined, it offers enough storage for all your essentials – smartphones, keys, Smart Tags - but nothing more than that.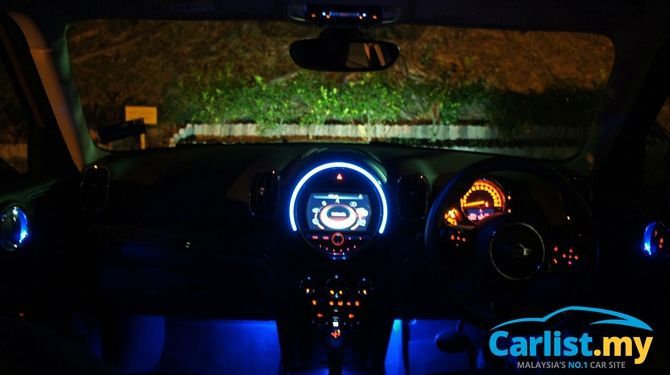 MINIs are not known for their practicality but the Countryman does offer a fairly high level of utility. The boot swallows 450 litres of cargo, expandable to 1,390 litres with the seats folded down. The boot floor also flips up to reveal an additional storage compartment.
We also appreciate the rear seat's 40:20:40 split folding, which allow for easier loading of long items – a guitar or a keyboard for example – than a typical 60:40 split folding seat.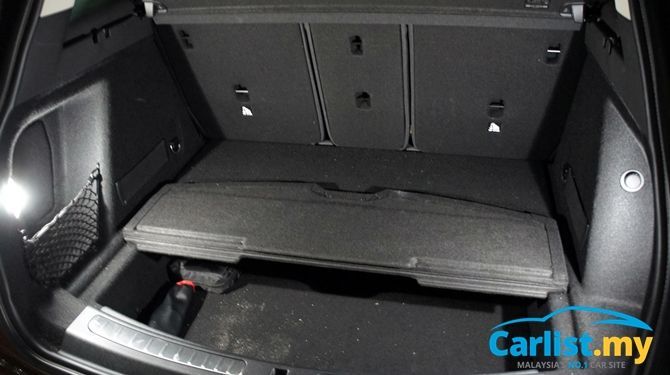 The seats are fabric, so no points for that, certainly not at this price. The rest of the cabin materials are typical BMW standard and are nice to touch.
Driving experience
This is where the MINI shines. The practical-minded ones might scoff at many of the MINIs gimmicks but every petrol head can agree that a MINI, any MINI, is a hoot to drive. They weren't lying about go-kart feel driving experience. Yes, this taller riding Countryman doesn't track as sharply as the MINI 3 Door or 5 Door or even the Clubman, but it still offers bucket loads of fun.
It darts around corners like its tracing imaginary rails. Even changing directions mid-corner doesn't unsettle in the MINI.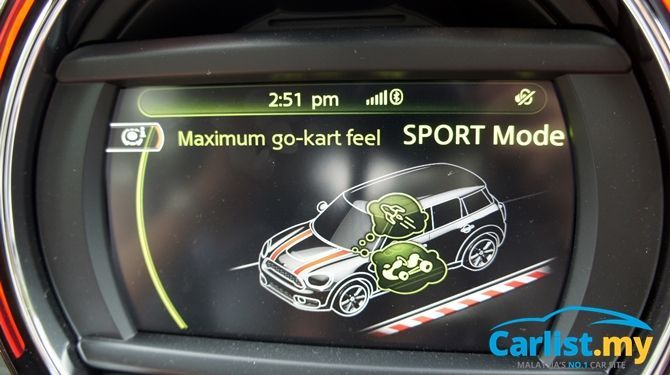 The drive mode selector – Green, Mid, Sport - is done via a selector a ring surrounding the base of the gear lever. On the move, I personally find this setup to work better than BMW's toggle switches.
The engine might only have three cylinders but it's spritely enough to still live up to the MINI's image, so long as you've not experienced what a Cooper S is capable of. Still, even when driving up the challenging uphill and twisty stretches of Bukit Tinggi, the Cooper Countryman drives with enough urgency for a majority of the buying public.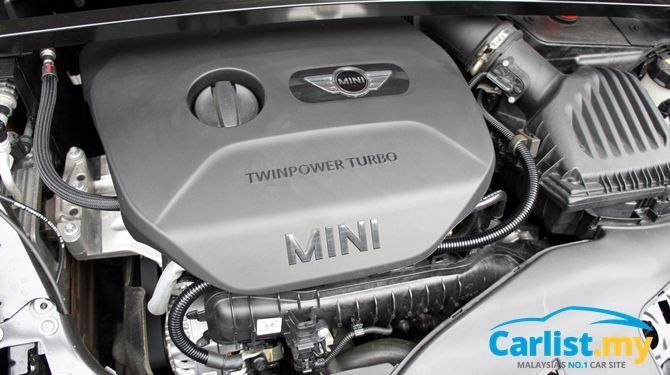 We love its handling more than its drivetrain though. Compared to a similar engine but 8-speed automatic transmission BMW 318i, the 6-speed automatic transmission Cooper Countryman lacks the final 10 percent in smoothness and response. It lacks the 318i's wider ratio spread which works very well to mask the tiny engine's limited torque spread.
Comfort
As a Cooper, this Countryman has 56 hp and 60 Nm less than a Cooper S variant, but we always found the Cooper S' ride to be a bit too jarring to live with every day, and it's quite debatable if that is a fair trade-off.
Minus the 'S' monicker, this Cooper variant has a far more pliant ride, but we are saying this in the context of MINI's character, so don't expect the Countryman to cushion you like an equivalent BMW X1. After all, it's a MINI and that means that the chassis has to mimic a go-kart driving experience, irrespective of its power output levels. It is however, still a bit more comfortable than a Mercedes-Benz GLA 200.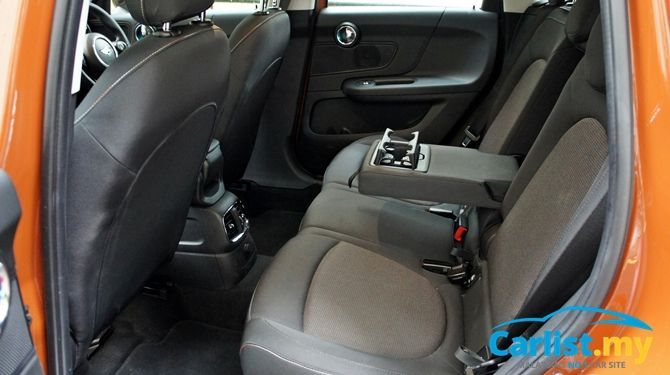 You don't expect a MINI to give a quiet ride and the Countryman is no different. The whole idea is to maintain a raw driving character, and that includes leaving a certain degree of mechanical noise filtering through the cabin but cabin noise is still comparable to an entry BMW 1 Series.
On the straight highways, the ultra-sharp steering might be quite tiring to drive.
Fuel Economy
Over a distance of nearly 250 km, with a balanced mix of urban and highway driving, the Countryman Cooper averaged a rather Perodua Myvi-like 12 km/litre. Impressive.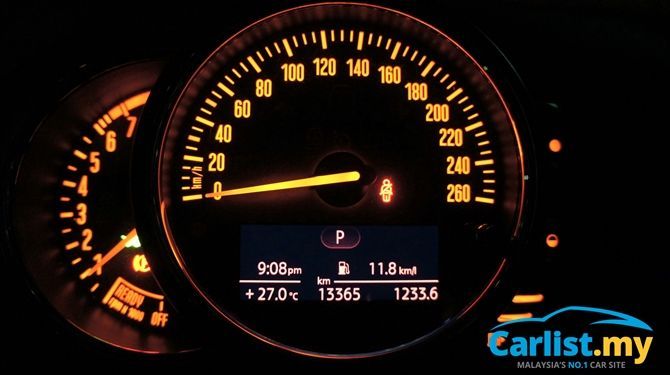 Conclusion
The Cooper Countryman is everything that we had come to expect from an upsized MINI, both the good and the bad. It's trendy and chic, and not everyone will understand its appeal but that's exactly how MINI wants it because if it's any more practical, it would have been a BMW X1.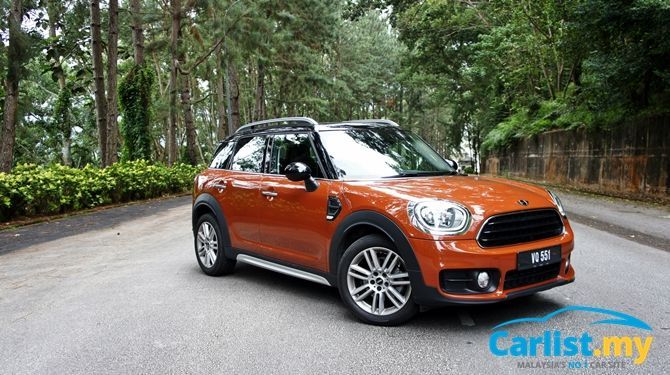 For those who understand what MINI is all about, there is no substitute to what the Countryman offers. For these buyers, the bigger question left is deciding between this Cooper and the upcoming Country Plug-in Hybrid, which judging by BMW Group Malaysia's past history, should be locally-assembled and therefore cheaper. But not everyone wants a hybrid so it's a choice between the latest Volts and Amps or the proven conventional engine.
---
---
---
Comments