Review: Proton X70 - Is It Worth The Hype?
Reviews Prior to its introduction to Malaysia as Proton's first-ever SUV, not many people outside of China had heard of the Geely Boyue or now Proton X70.
---
Granted, the Boyue was exported only to left-hand drive markets like the Middle East, where it was sold as the Emgrand X7 Sport, so few people in this part of the world understood why this Chinese SUV is outselling many European/Japanese-make SUVs in China.
In 2018 alone, Geely sold more than 250,000 units of the Boyue, making it the fourth most popular model in China.
Since its launch in Malaysia back in December, the X70 has won the hearts of many Malaysians. Historically, no other SUV has sold as fast as the X70 did, but does the car live up to the hype?
Specifications for Proton X70 Premium 2WD
Engine: 1.8-litre four-cylinder, turbocharged
Power: 181 hp at 5,500 rpm
Torque: 285 Nm at 1,700 – 4,400 rpm
Transmission: 6-speed torque converter automatic, Front-wheel drive
Safety: Six airbags, Electronic Stability Control (ESC), Autonomous Emergency Braking (AEB), Forward Collision Warning (FCW), Adaptive Cruise Control (ACC), Lane Departure Warning (LDW), Blind Spot Information System (BLIS), Intelligent High Beam Control (IHBC)
Origin: Fully-imported from Geely's Baoji Plant, China (local assembly to begin in late-2019)
Price: RM 123,800, on-the-road, without insurance
Overview
The Proton X70 is the firstborn of the Proton and Geely partnership, making it a historical milestone for both companies.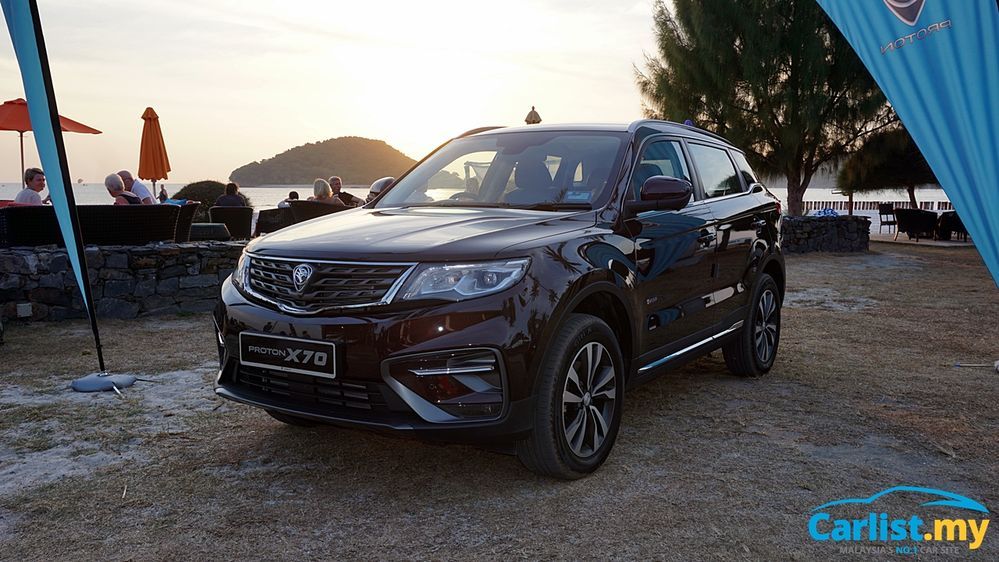 While the Proton X70 may be based on the facelifted Geely Boyue, the donor car itself has been around since 2016, and was facelifted in March 2018 - featuring a revised exterior and the addition of the new GKUI infotainment system.
On paper, the X70 offers very good value for money so kudos to Proton on that. Judging based on features alone, the X70 is without a doubt a better value buy than a Honda CR-V or a Mazda CX-5, but whether it is better to drive and to live with every day - that's a different story.
Exterior
While the exterior of the X70 is largely similar to that of the facelifted Geely Boyue, the X70 gets a different front grille. In addition to that, the rear features a trim piece that connects both tail lights with the Proton wording embedded across.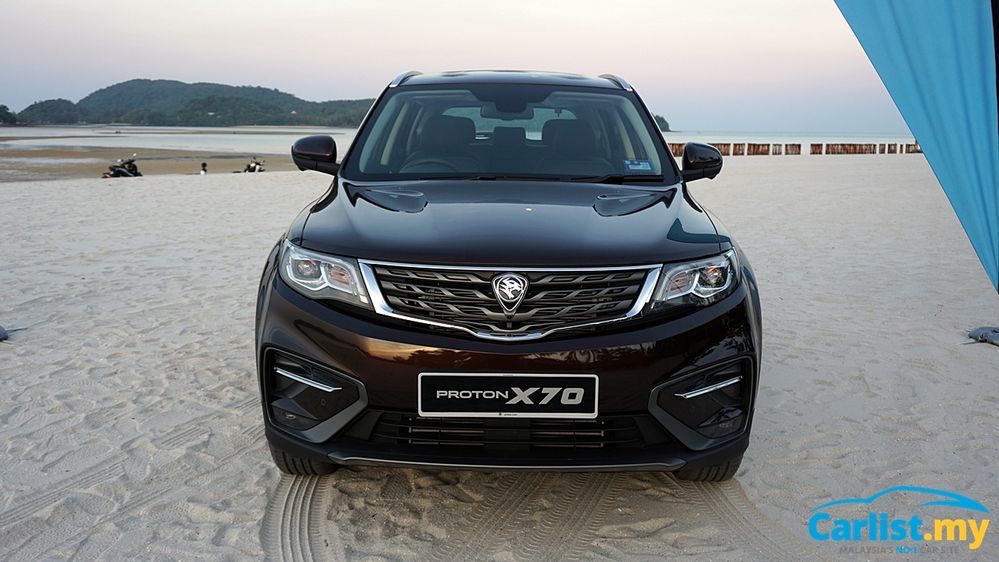 The range-topping Premium 2WD variant we tested here features LED headlights with LED daytime running lights and 19-inch alloy wheels. It is also worth noting that buyers of the Premium 2WD variant can choose any of the five colours, including Flame Red.
Interior
Moving inside, the Proton X70 does not disappoint, as the interior features a good mix of high quality materials and tactile buttons, something that existing Proton owners would be envious of.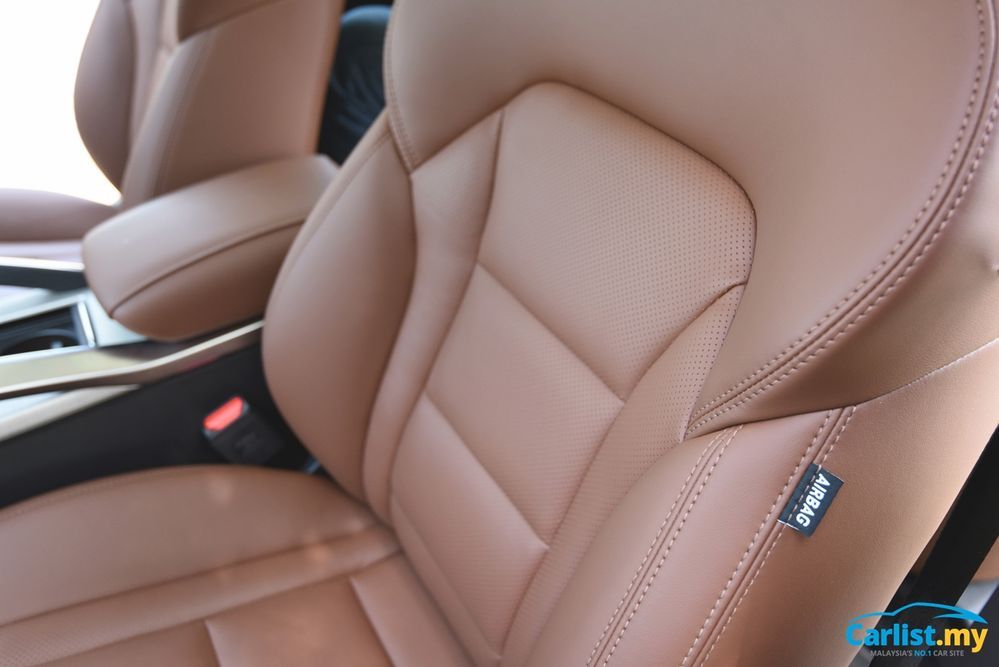 The Nappa leather upholstery found on the range-topping Premium 2WD variant certainly looks and feels the part, comparable to some of the best offered by its rivals. In fact, no other similarly priced rival offers such high quality Nappa leather.
Seeing that Geely has been the owner of Volvo since 2010, it comes as no surprise that the X70 features some bits from the Volvo parts bin. For example, we noticed that the signal and wiper stalks are shared with several recent Volvo models, including the XC90 and XC60. Despite that, Geely has added some Chinese motifs to the stalks, differentiating itself from the Volvo models.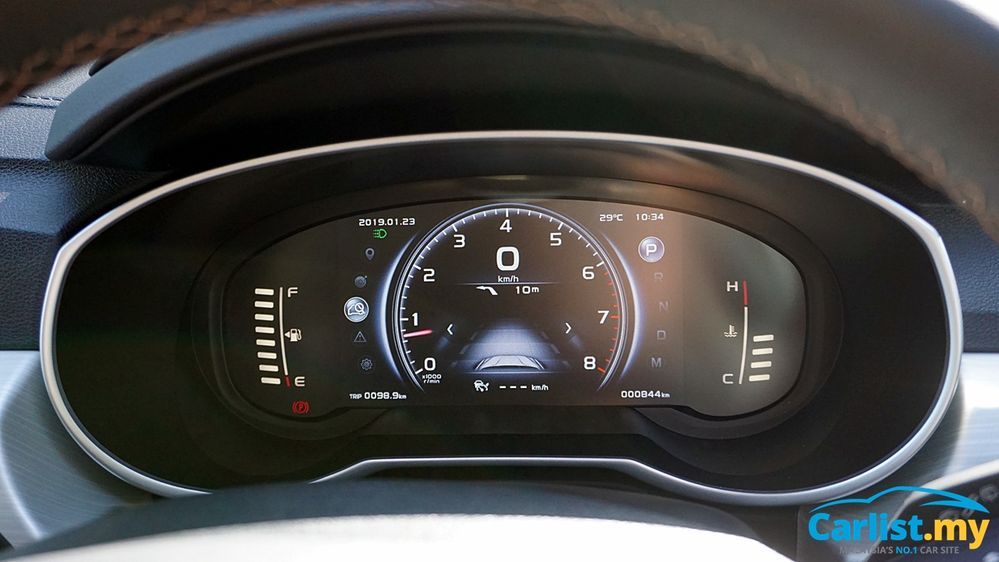 As for the meter cluster, the all-digital design cluster found in the X70 is largely inspired by the one found in the previous generation, Ford ownership-era Volvos, albeit with some modifications.
Shared parts aside, Proton has been drumming up a lot of hype for the X70's infotainment system, as it is the only system on the market right now to offer contextual-based natural voice command (Mercedes-Benz's MBUX system has limited functionality in our market, more on that below).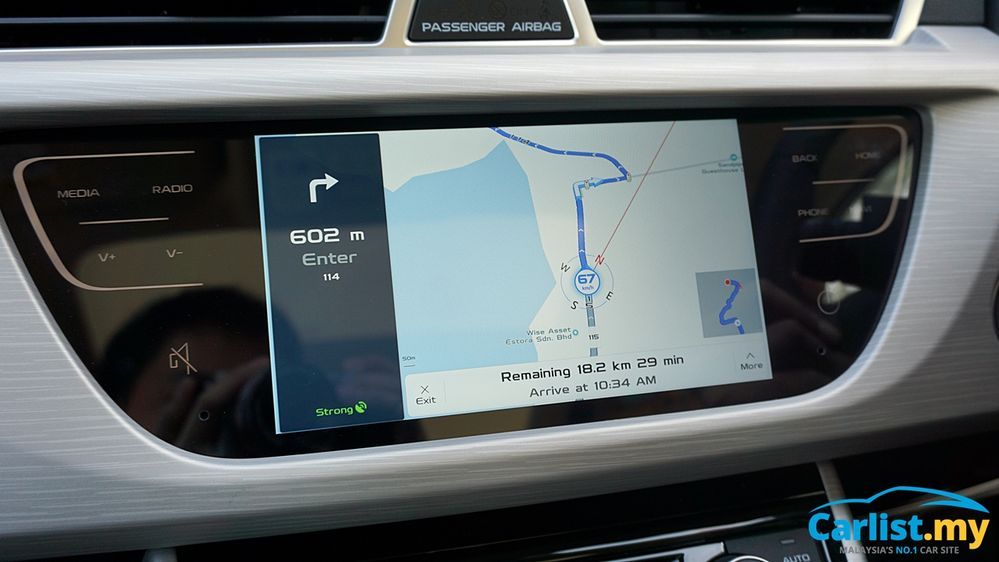 Does it work as well as advertised? Yes and no. During our time with the X70, we noticed that even speaking slowly and clearly to the X70, at times the system would fail to comprehend what was being said. But truth be said, a lot of voice command systems on the market perform poorly during the first few tries. It takes time for both the user and the system to adapt and learn.
Over time, the experience gets better with more practice. In addition to that, future system updates can also help improve the voice recognition system.
In reality, voice command is something you show off to your friends rather than use on a daily basis. Why would you want to issue a voice command to lower the windows when the auto-down power window button does it much faster?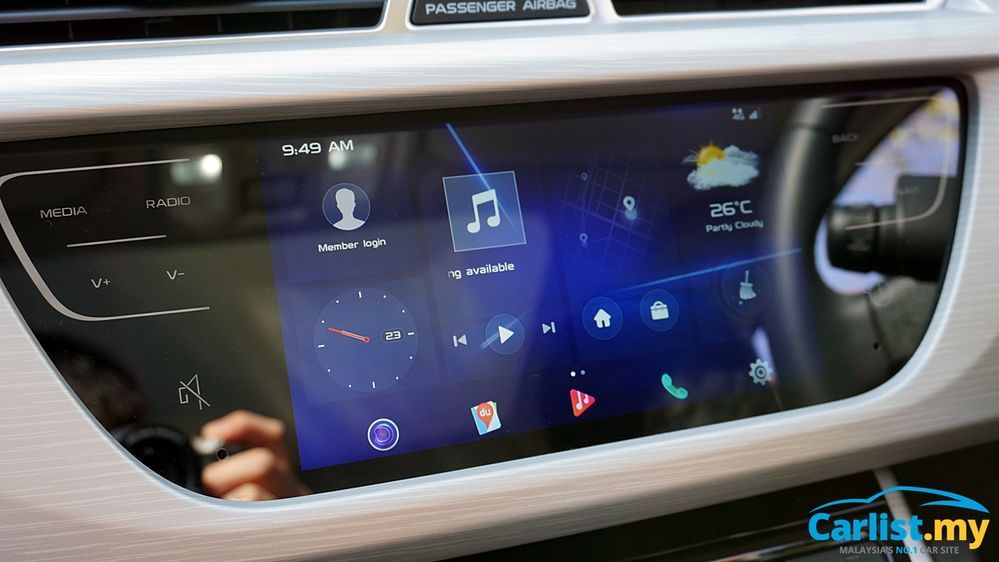 On the upside, what separates the Proton X70's voice command function from even a Mercedes-Benz is that the X70 is the only model sold in Malaysia to support contextual voice commands. What this means is that instead of entering a destination, you can simply say "Hi, Proton. I am hungry." to find the nearest eateries.
In theory, the all-new Mercedes-Benz's A-Class' MBUX system is also capable of doing this but not in Malaysia, as the function requires in-car internet connection, which is not offered here and thus the A-Class can only understand basic voice commands, limited to certain in-car functions.
What we don't like about the Proton's GKUI infotainment system is that it is currently limited to certain Chinese apps. Out of the box, the GKUI system doesn't support Spotify or Waze or any Google-based services. Instead of Google Maps, you have to make do with Baidu Maps. While Baidu Maps does a decent enough job of navigating around our given test route in Langkawi, there were instances where the infotainment system failed to locate a destination.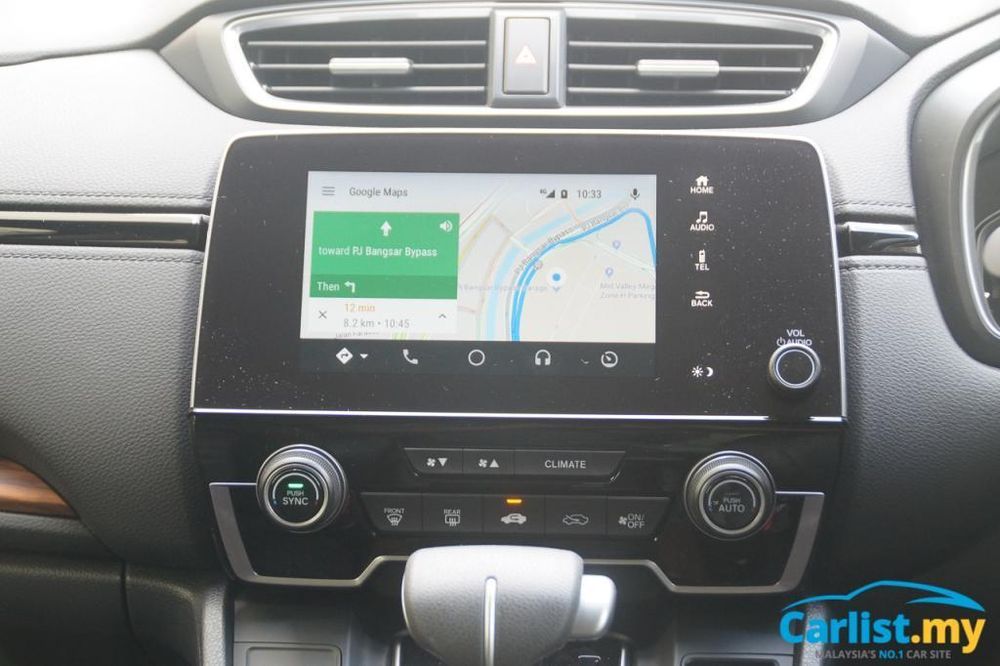 Android Auto running on the Honda CR-V
The Proton's Japanese rivals might not have such fancy infotainment systems, but the important thing is that they work better in our local context and supports apps that Malaysians use. The Honda CR-V, Volkswagen Tiguan, and Mitsubishi Outlander all offer both Apple CarPlay and Android Auto connectivity, which the Proton doesn't have.
Compared to GKUI, both Apple Car Play and Android Auto (not officially available in Malaysia but can be easily installed on your own) works better for drivers because they are developed from the ground-up as driver-focused systems to minimize distractions. The icons and text are large, which makes them easier to read at a glance. Furthermore, both Apple and Google have to approve any applications that developers intend to put on either system, as a misbehaving app could be a safety and security concern for a car.
Also, the GKUI system, while running on an Android operating system, does not come with the Google Play Store, so installing your favourite applications won't be a straighforward process.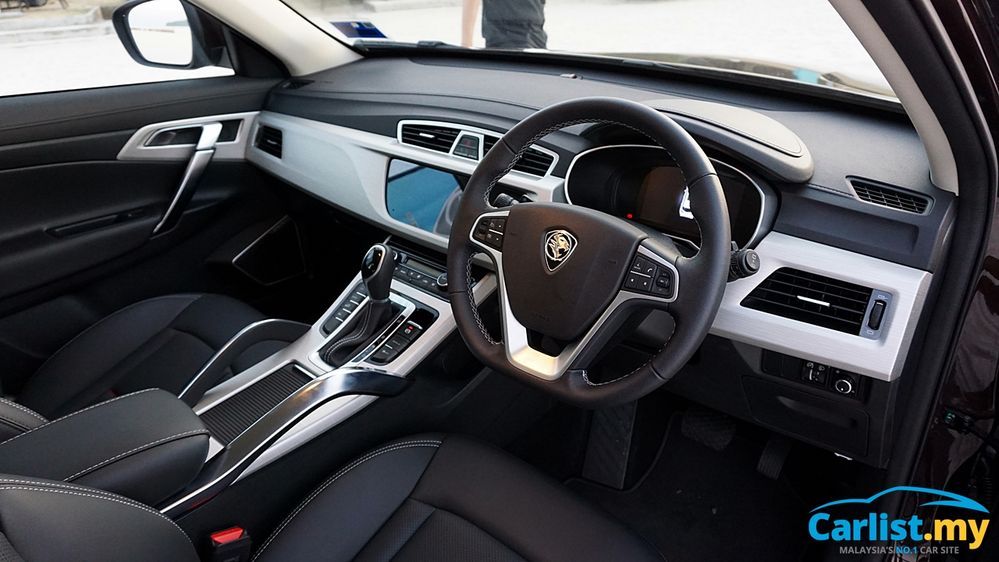 Granted, the Proton GKUI system offers MirrorLink, but who would want to use a system that is clunky at best? MirrorLink, in theory at least, should be able to fill in the void left by Android Auto and Apple CarPlay, but compatibility and usability of MirrorLink leaves much to be desired. Not every phone is supported by MirrorLink, and if a device is supported, getting it to work is yet another painstaking affair that is best left unattempted.
In short, the X70's voice command is impressive but we won't miss it every time we jump back into a Honda CR-V or a Mazda CX-5 and fire up our Android Auto or Apple CarPlay.
Safety
While its infotainment might have been a hit or a miss, there is no doubt about its safety credentials. All variants of the X70 come equipped with six airbags, Electronic Stability Control (ESC), Traction Control System (TCS), Hill Hold Assist (HHA), Hill Descent Control (HDC), Emergency Stop Signal (ESS), and a reverse camera.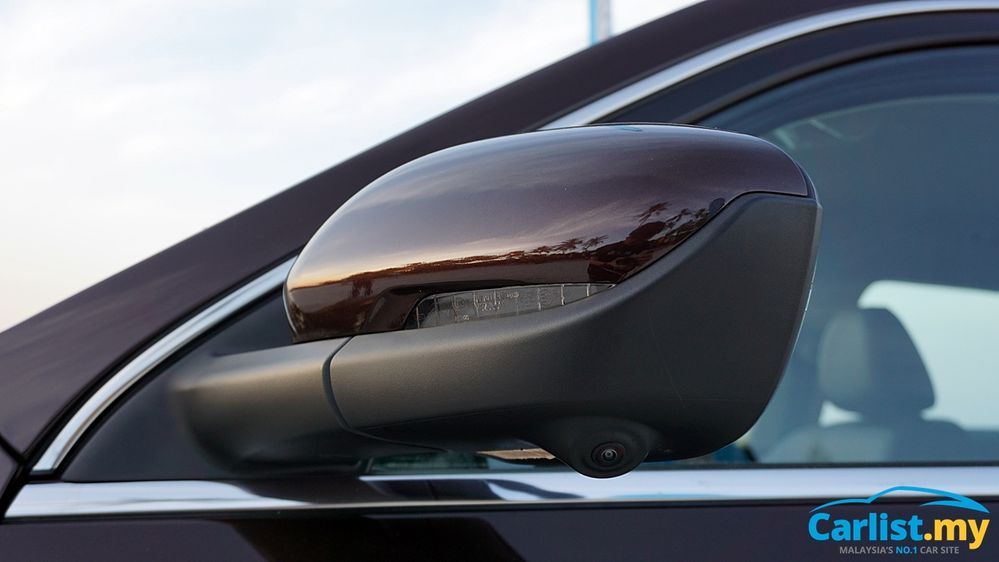 The Premium 2WD tested here adds Autonomous Emergency Braking (AEB), Forward Collision Warning (FCW), Adaptive Cruise Control (ACC), Lane Departure Warning (LDW), Blind Spot Information System (BLIS), Door Opening Warning System (DOW), 360-degree camera, and Intelligent High Beam Control (IHBC), making that model the most feature packed SUV in its price bracket.
Compared to the Honda CR-V's Sensing system, the X70 misses out on Low Speed Follow, which allows you to rest your feet while the car creeps forward safely in a traffic jam (driver still controls the steering wheel) but the X70 counters by offering a 360-degree parking camera. The Nissan X-Trail and Mitsubishi Outlander also come with 360-degree parking cameras, but none can match the X70's resolution and seamless image stitching. The X70's 360-degree camera can even project a 3D model of your X70 with the surroundings, giving drivers a bird's eye view of the SUV.
There is no denying that the X70 packs more safety features than anyone else in the segment.
Driving experience
When it comes to driving experience, the X70 is quite a mixed bag.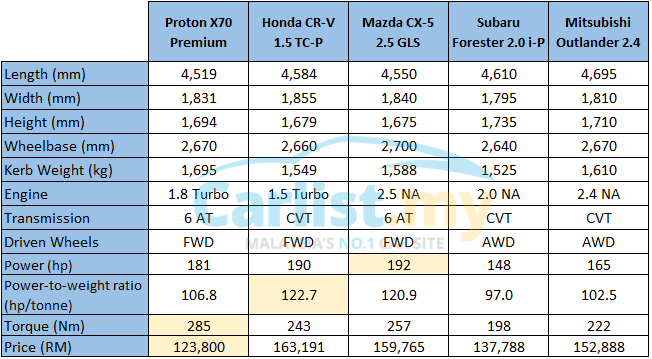 Compared to the CR-V and CX-5, power output is slightly less but it offers the most torque (285 Nm), diesel-powered CX-5 variants aside. However it is also the heaviest at 1,695 kg, thus negating a lot of its advantages in engine performance. It doesn't drive like its 181 hp output suggests. Compared to the 1.5-litre turbocharged CR-V, or even the 2.5-litre naturally-aspirated CX-5, the X70 is noticeably more sluggish.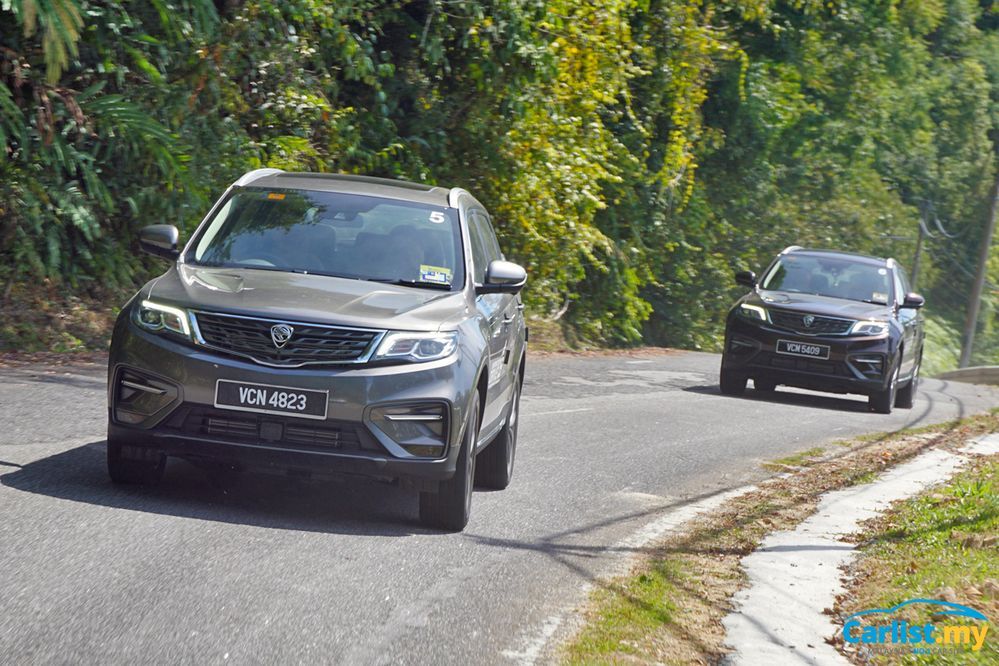 Proton sales people will try to convince you that a lighter car is not safe, but this is not 1970s and material science has progressed a lot since then. Every manufacturer is aiming to improve emissions and fuel efficiency by reducing weight.
The X70's hefty weight is also felt through corners, which compromised an otherwise positive driving experience. Even the older generation Mazda CX-5, which is found in the home of yours truly and driven quite regularly, handles varying road conditions with much better overall composure - never mind the current all-new CX-5, which still sets the standard for dynamic handling in this segment.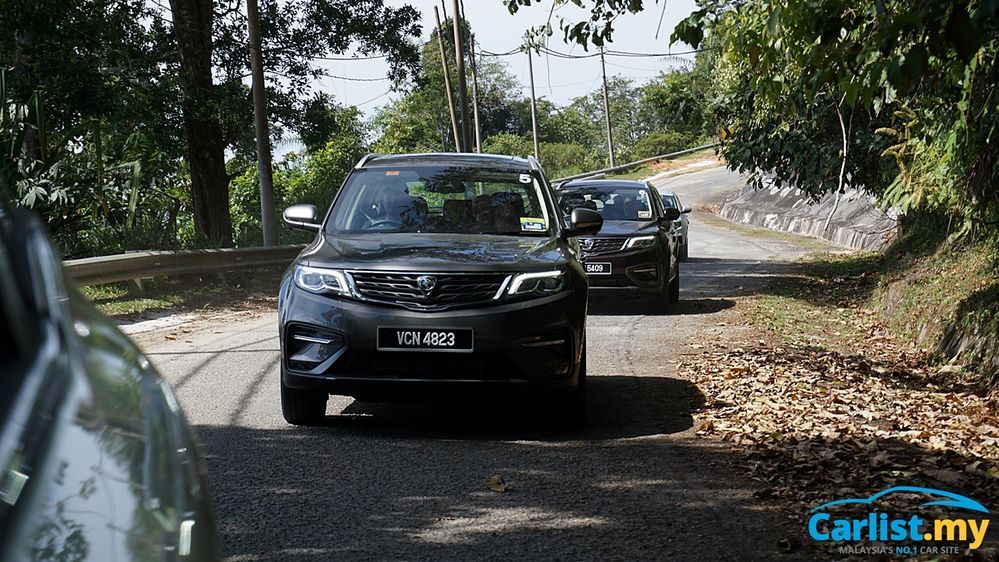 But what about overall ride quality? Well, when shod with the 19-inch wheels, the X70 rides on the firm side. The suspension does a decent job of soaking up bumps, but the thinner sidewalls on the 19-inch wheels contribute to a slightly bumpier ride. We reckon that models fitted with the 17- or 18-inch wheels should offer a more compliant ride.
Despite its less-than-engaging driving experience, the X70 does manage to redeem itself when it comes to noise isolation, as the X70's cabin is perhaps among the top when it comes to quietness. Road and tire noises are well insulated from the cabin. It's certainly quieter than the Honda CR-V, which has the noisiest cabin in its classs. Compared to the CX-5, the X70 is still marginally quieter.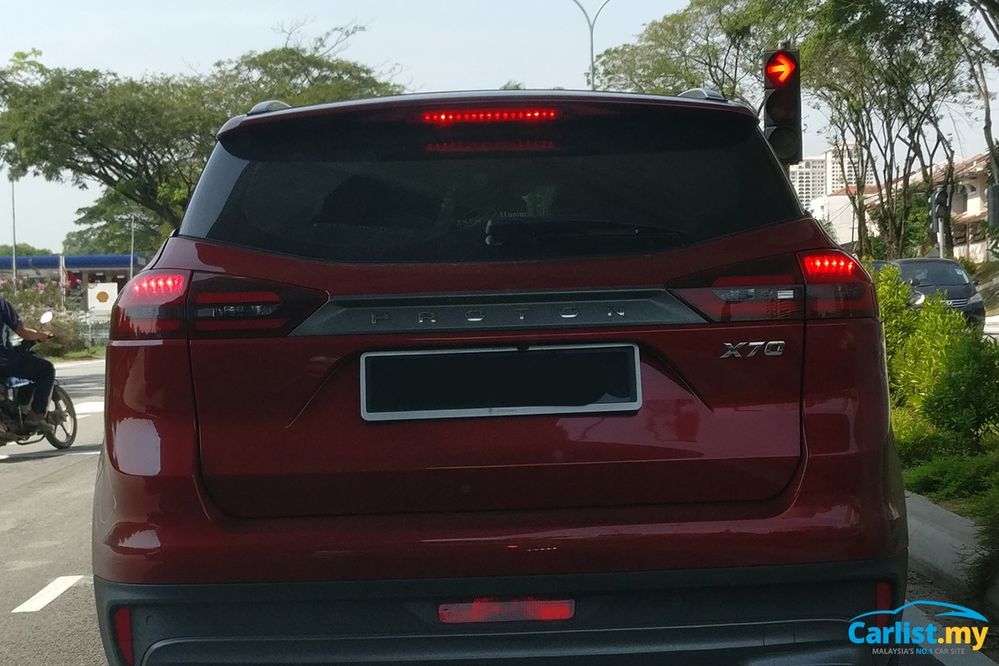 While the X70 may be the best Proton to date, one trivial detail we noticed during the media drive was the fact that quite an alarming number of X70s had dead or inconsistently lit LEDs in their third brake lights. Apart from that, we didn't notice any obvious quality shortcomings from this China-made X70.
Conclusion
With prices starting from a hair below the RM 100,000 mark, all the way up to RM 123,800, one cannot deny the value preposition offered by the Proton X70. It's a Honda CR-V/Mazda CX-5-class vehicle but is priced against the one segment lower Honda HR-V and Mazda CX-3.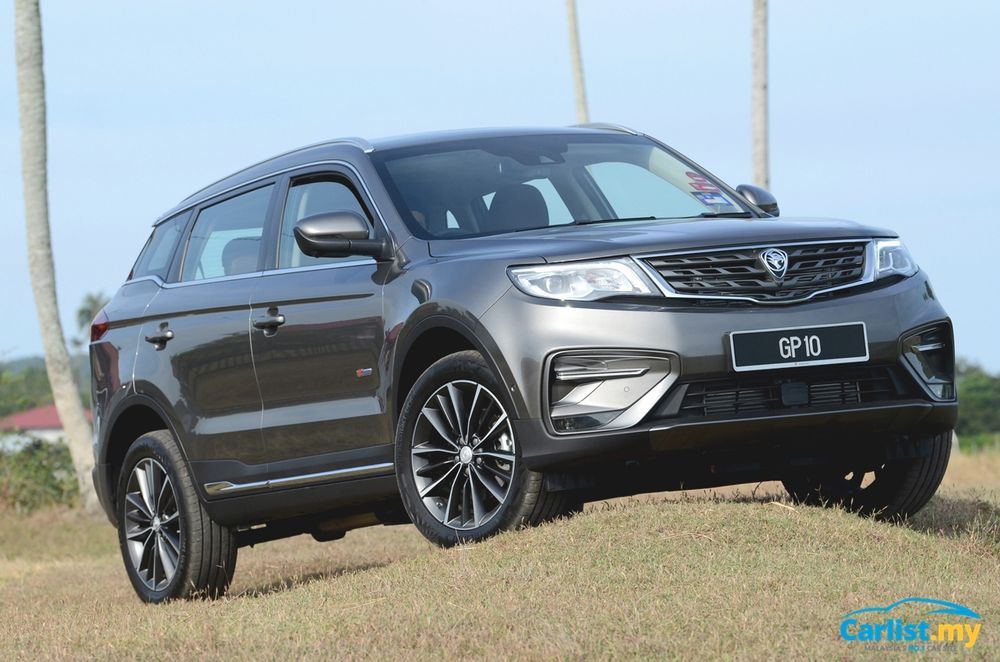 While the contextual voice command may be a cool feature to some, it's novelty will wear off quickly as the system is a hit or a miss at best. We will gladly trade contextual voice commands for Android Auto or Apple CarPlay, because 'OK Google' or 'Hey Siri' works just as well.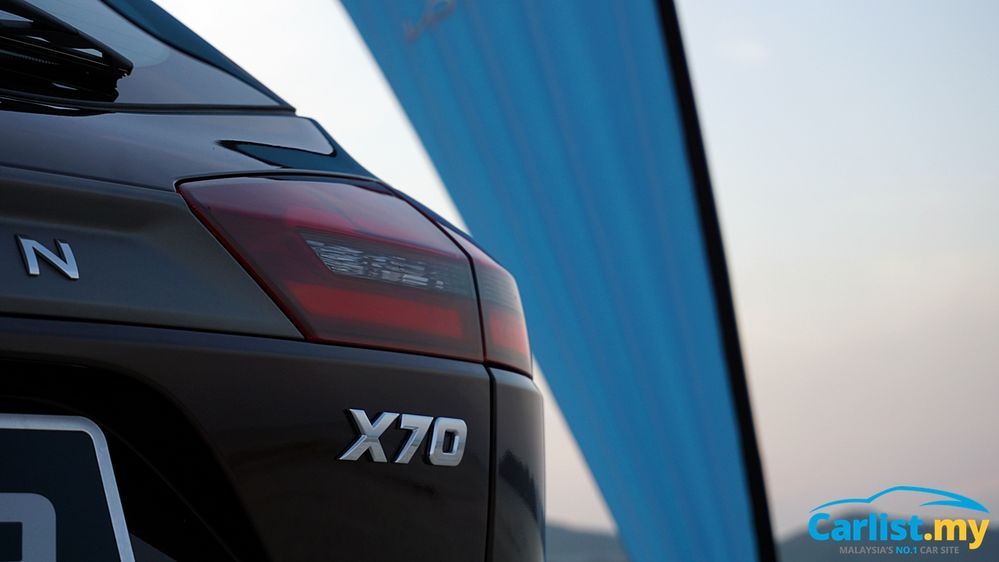 So as a whole, the Proton X70 does impress us with its cabin quietness and generous use of high quality materials. However, if you're a person that puts emphasis in the infotainment system or driving experience, the X70's Japanase rivals still have the upper hand in our local context.
All the criticisms above must be put in the context of the Proton's asking price. It doesn't score an A in every aspect but it scores B+ in enough areas for us to call it a highly recommended A-grade model overall. At such a competitive price, most of the car's shortcomings can be easily overlooked.
For more latest car news, reviews, car buying guides and videos visit us at Carlist.my Auto News.
Check out all the best new & used car deals in Malaysia at Carlist.my.
Sell your car fast with the best offer? Visit us at CarlistBid.my.
---
---
---
---
Comments