Review: Renault Koleos 2.5L 4WD – Second Time Lucky
Reviews Popular American chef, writer, and television personality Giada Pamela De Laurentiis, who hosts the Food Network's 'Giada at Home' program, once said that we eat with our eyes first, hence why it is very important for a dish to look great, regardless of how it tastes.
Not only do we agree with what Giada said, but we feel that the same rule applies to the car business as well.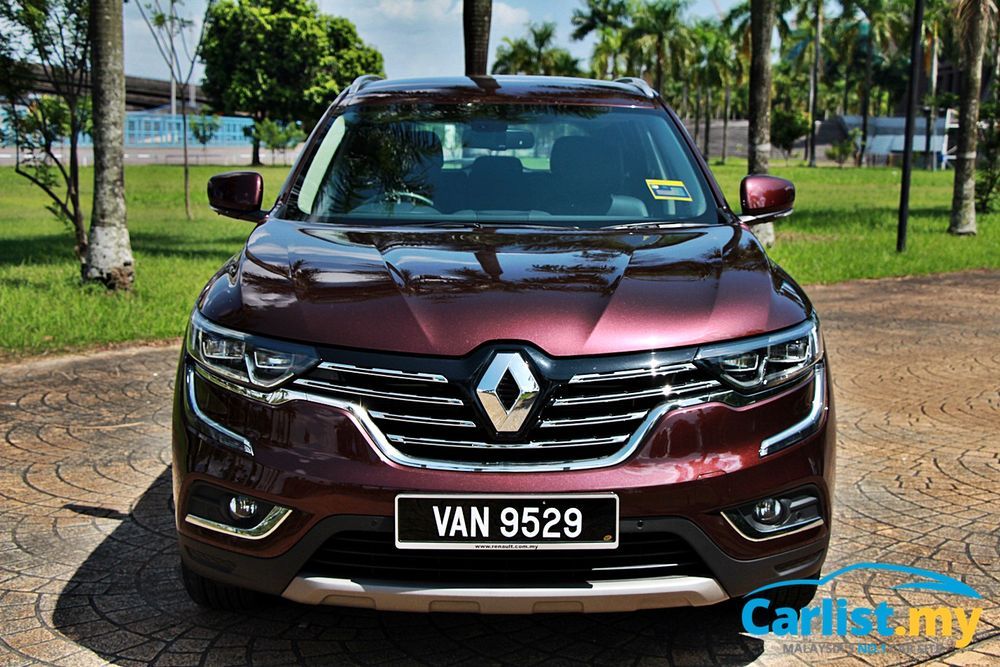 In order to be successful, a vehicle should not only be reliable and drive well, but look good in the first place. Otherwise, it is pretty much doomed to fail.
A good case in point would be the first-generation Renault Koleos - the French marque's first mid-sized SUV which was co-developed with Nissan.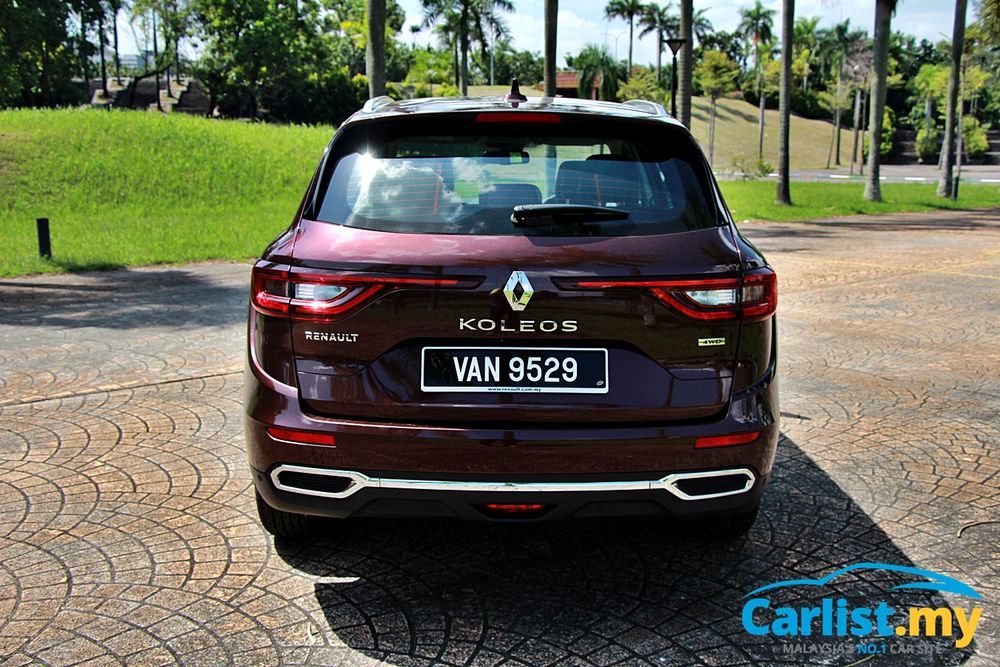 Built on the Renault-Nissan Alliance's C-platform and powered by Nissan's QR25DE 2.5-litre naturally aspirated four-cylinder petrol engine, the first-gen Koleos was essentially a Nissan X-Trail underneath, which makes it pretty capable and reliable.
However, as good as the recipe was, the presentation was a disaster. The Koleos looked so undesirable that only a handful of people with questionable taste had it.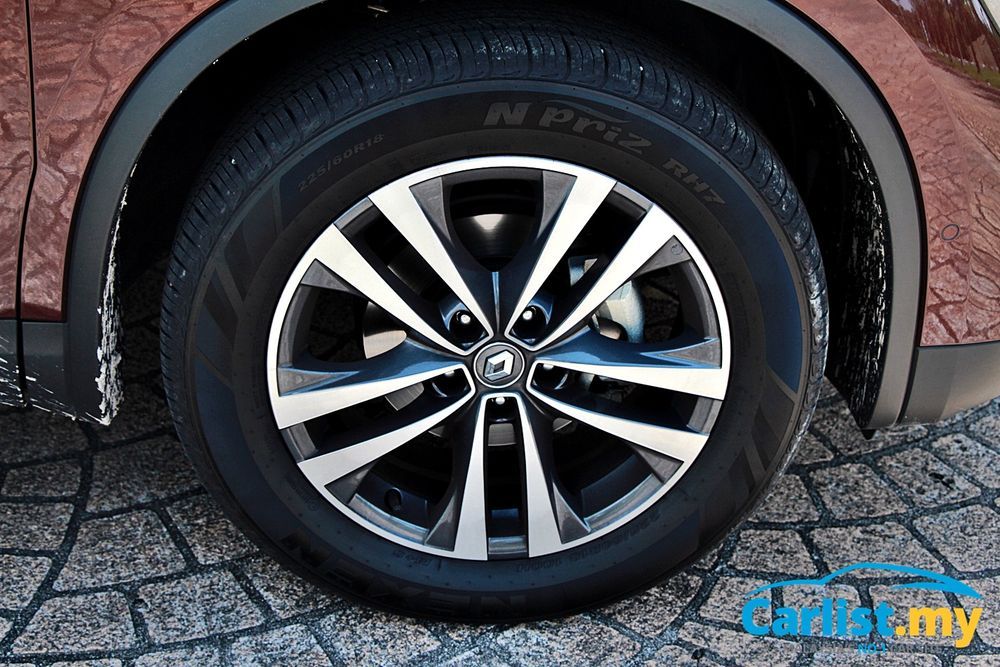 By the end of 2010, Renault started withdrawing the SUV from many markets around the world due to poor sales, and 5 years later, production finally ended.
Having received the message loud and clear, Renault took the Koleos back to the drawing board in an effort to make it more desirable, and boy did they do a fantastic job this time.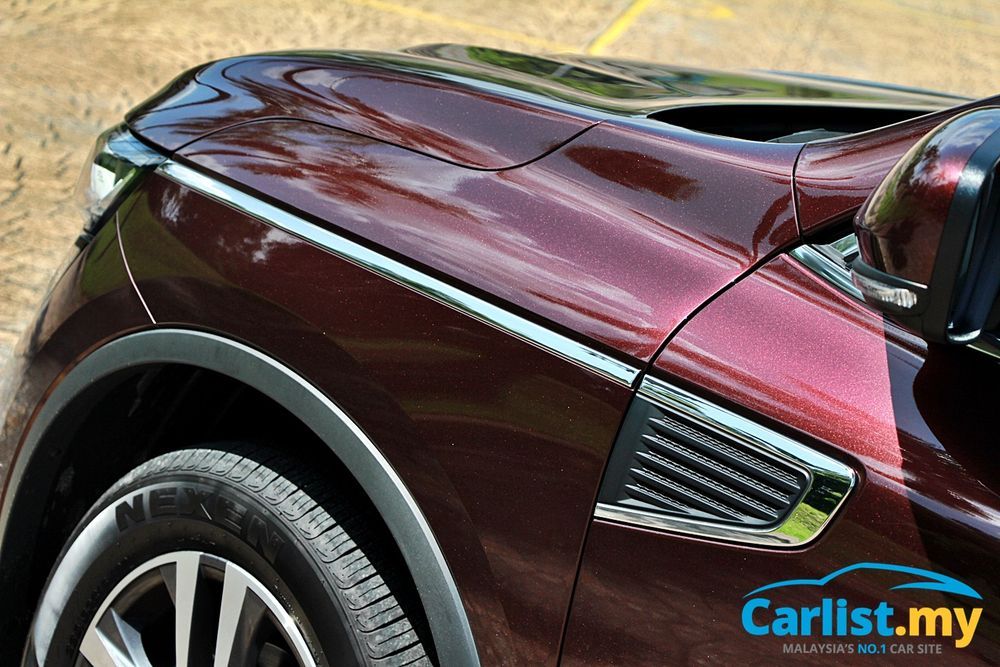 Introduced at the 2016 Beijing Motor Show, the second-gen Koleos arrived in Malaysia later the same year, but only in 2WD guise, priced at RM172,800.
The 4WD version which we are looking at now, only made its Malaysian debut a year later in 2017 as an addition to the 2WD version.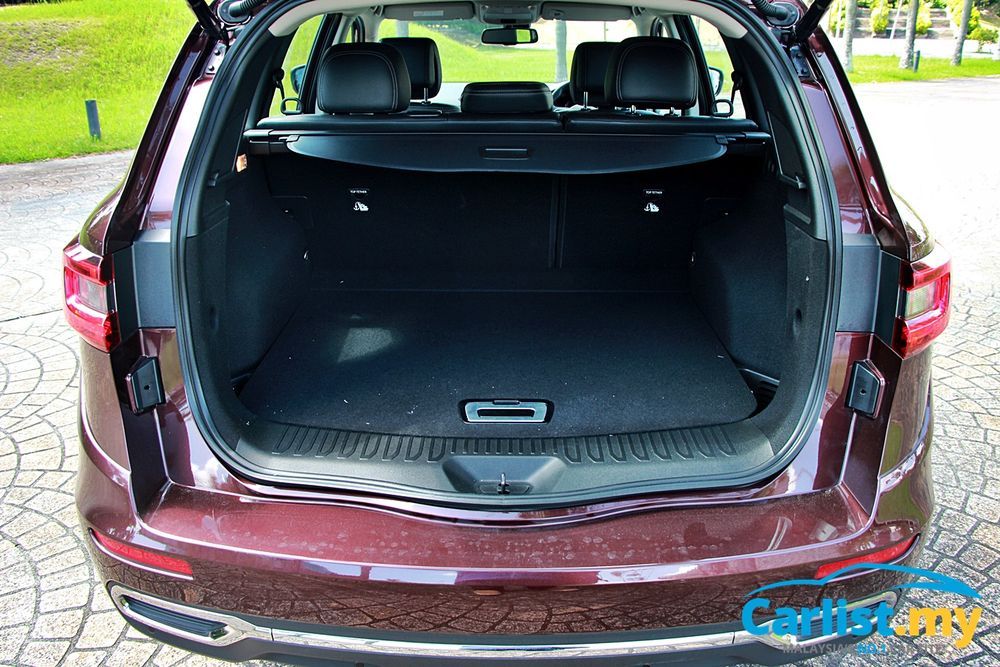 Specifications:
Price: RM201,800 (CBU, OTR without Insurance)
Engine: 2.5-litre, Inline-4 Transverse, Petrol
Power: 171 PS at 6,000 rpm
Torque: 226 Nm at 4,400 rpm
Transmission: CVT, 4WD
Safety: 6 airbags, ABS, EBD, Brake Assist, Electronic Stability Control, Hill Start Assist, ISOFIX
Origin: Fully imported from Korea
Overview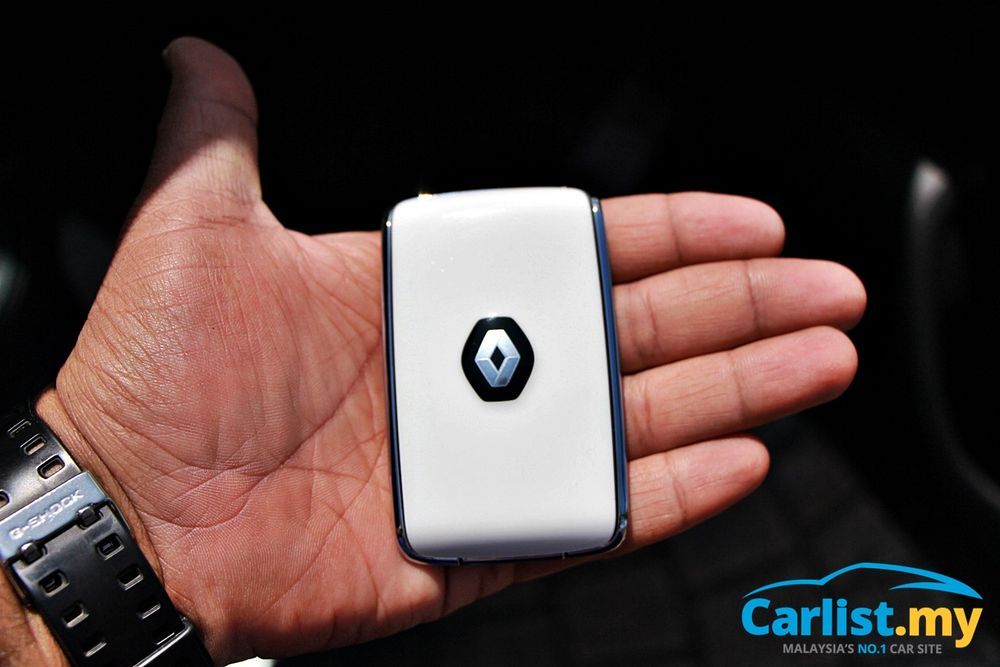 Priced at RM201,800 (OTR without insurance), the Koleos 2.5L 4WD is powered by Nissan's 2.5 litre QR25DE naturally-aspirated four-cylinder petrol engine which produces 171 PS and 226 Nm, which is the same engine which powers the Koleos 2WD and also the Nissan X-Trail.
Paired to the engine is an X-Tronic CVT-type gearbox which sends the power to all four wheels via the All Mode 4x4-i Technology four-wheel drive system.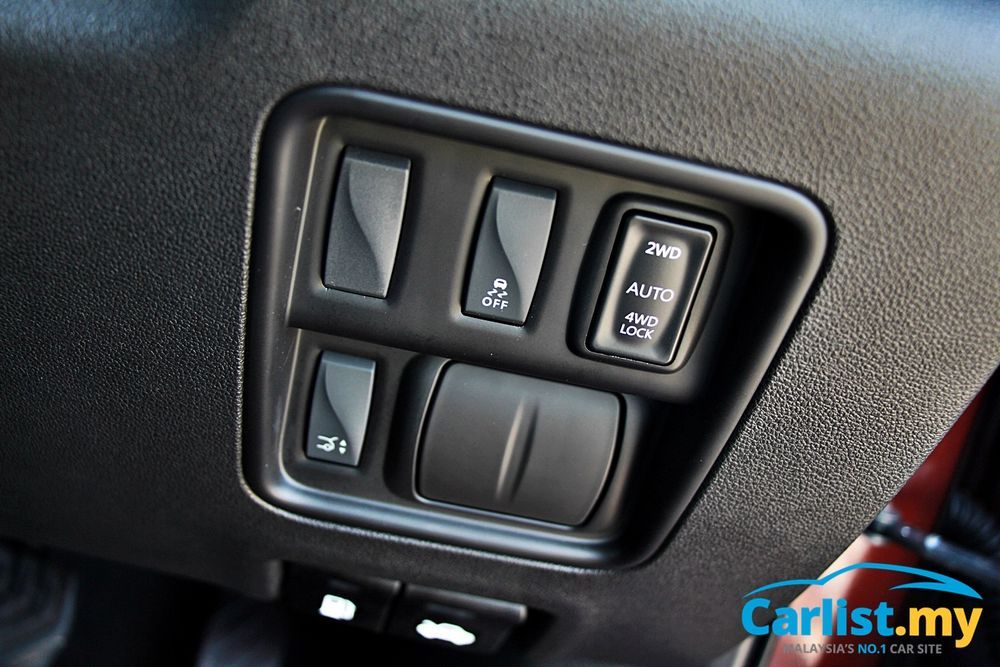 Unlike the 2WD version, this variant comes with three drive modes– 2WD, 4WD Auto and 4WD Lock – which can be selected using a switch located on the right side of the steering wheel.
Going against models like:
Nissan X-Trail 2.5L (RM159,200)
Honda CR-V 1.5 TC 4WD (RM161,600)
Mazda CX-5 2.2D GLS AWD (RM173,086)
Kia Sorento 2.4 HS (RM172,748)
The Koleos 4WD is only offered as a 5-seater in Malaysia, even though the X-Trail which shares its underpinnings with, comes with a 5+2 seating configuration.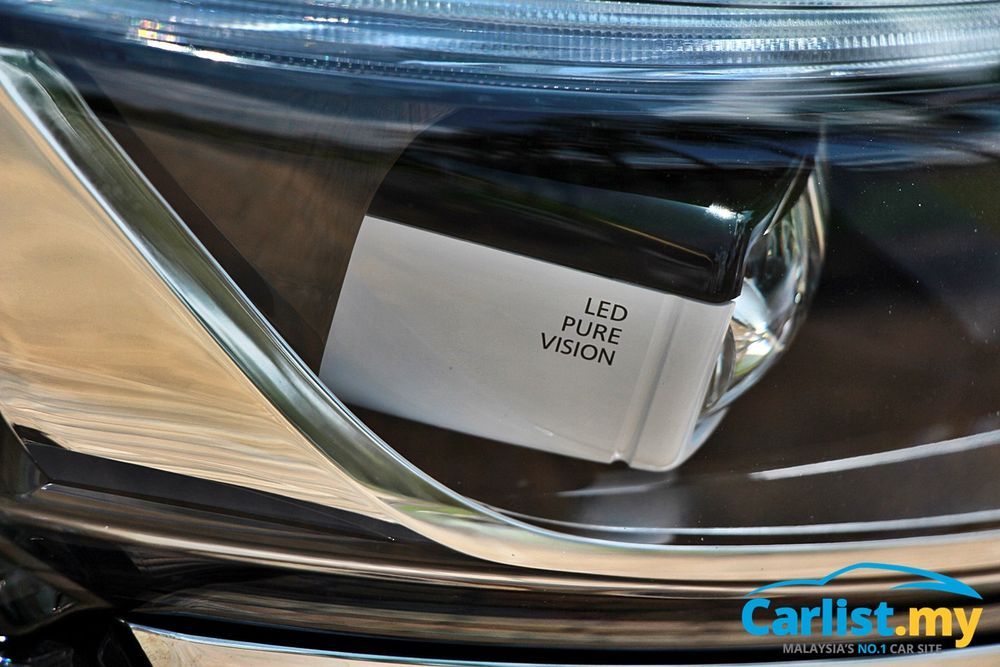 On the exterior, the Koleos 4WD comes with full LED 'Pure Vision' headlights, LED DRLs, 18-inch alloy wheels, and hands-free power tailgate as standard.
Inside, the 5-seater SUV is quite generous with equipment as well, offering leather upholstery, R-Link 8.7-inch touch-screen infotainment system with navigation and AUX/USB/Bluetooth connectivity, Arkamys audio system with 8 speakers, 7-inch TFT display, Dual zone air conditioning with rear blowers, three 12V power sockets, 4 USB ports, ambient lighting as standard.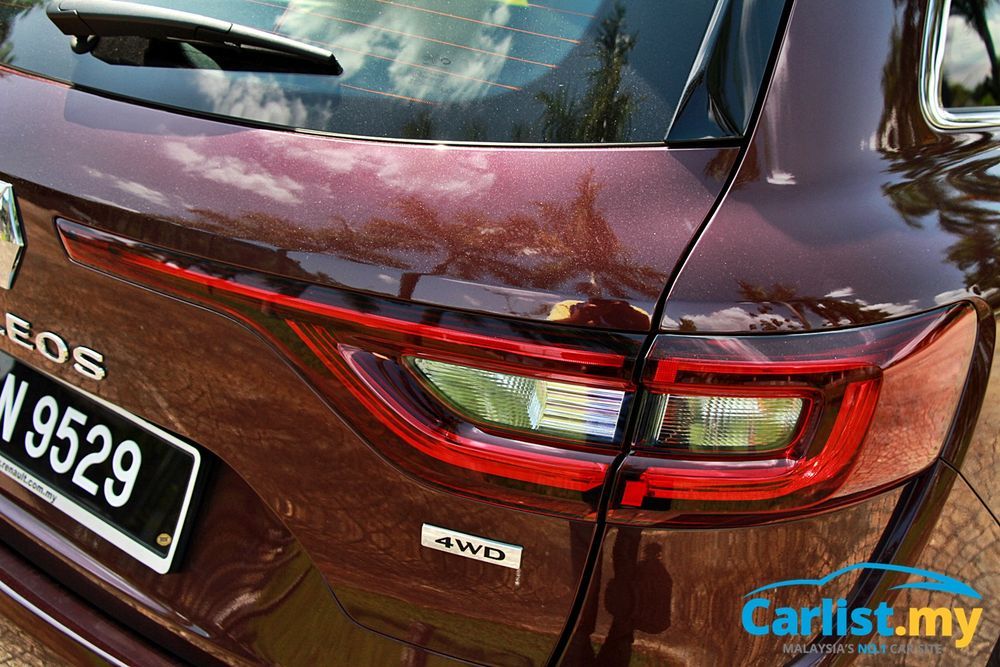 Where safety is concerned, the Koleos has six airbags, ESC, traction control, ABS with EBD and BA, as well as hill start assist as standard. Other additional kit include fatigue detection, a blind spot monitor, lane keep assist and speed limit signboard recognition.
Exterior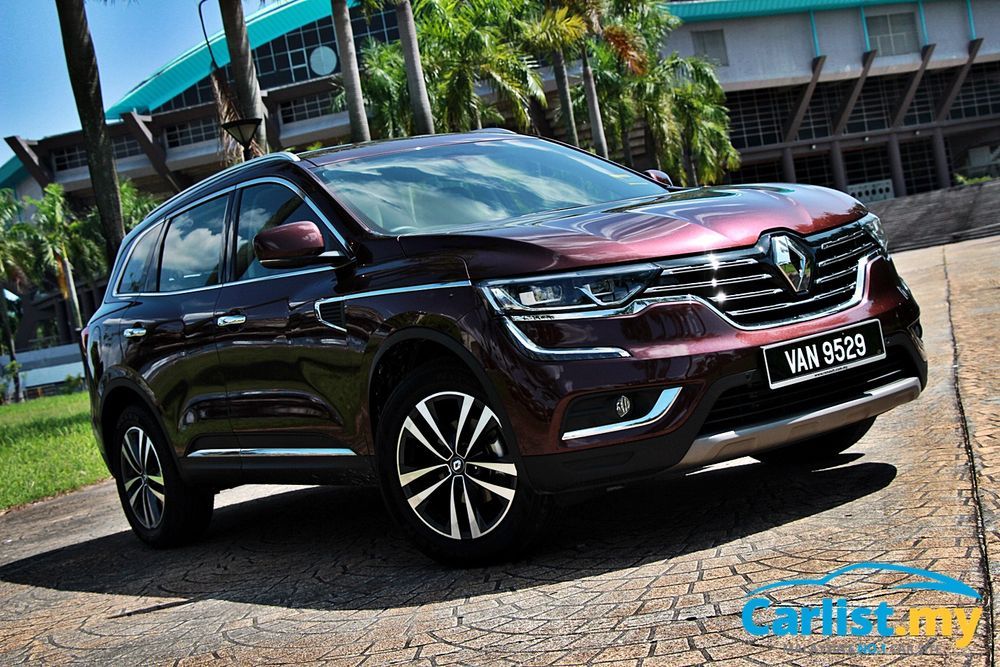 Built on the Renault-Nissan Alliance's CMF-CD platform which also underpins the current T32 Nissan X-Trail, the Koleos measures 4,673 mm long, 1,678 mm tall, and 1,843 mm wide, with a 2,705 mm long wheelbase.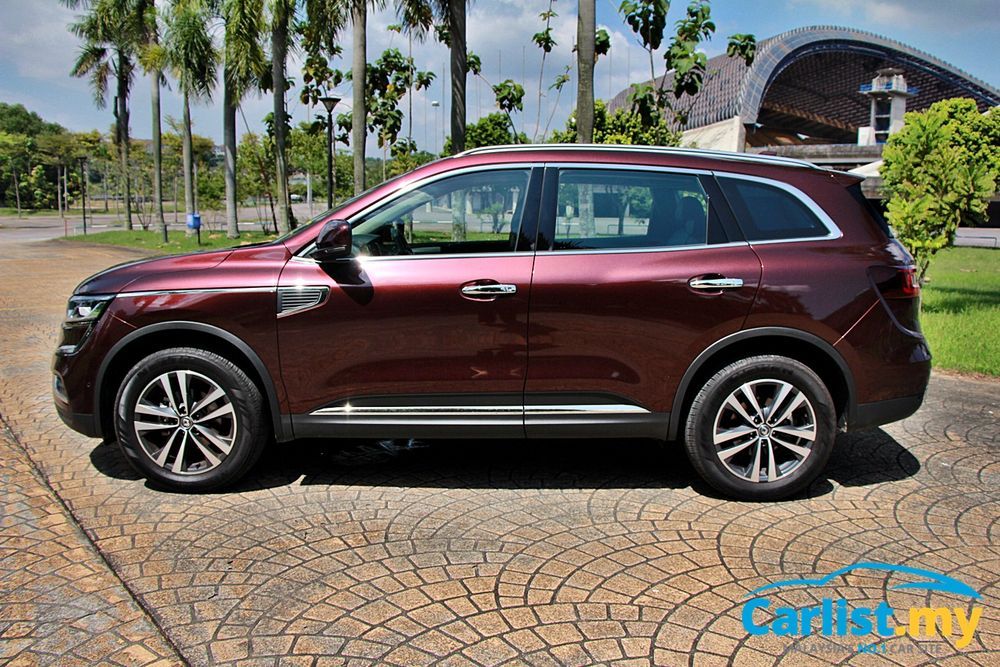 If we put it next to the X-Trail, the Koleos is 33 mm longer, but 13 mm narrower and 37 mm shorter. The wheelbase length remains the same though.
Design wise, the Koleos adapts Renault's "Powerful Design" theme, sharing many visual cues with models like the new Megane.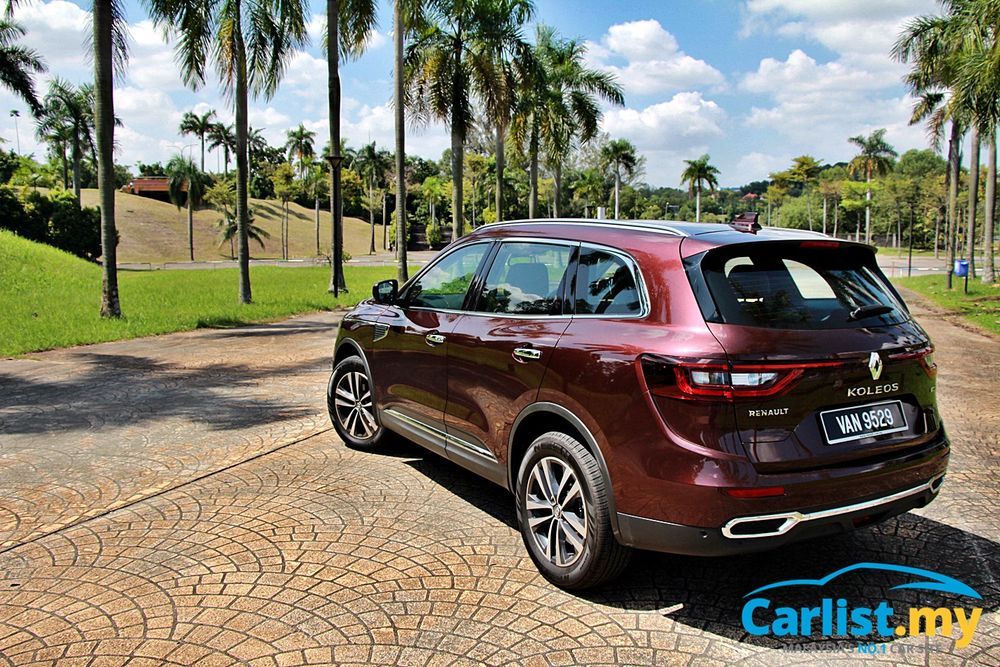 Featuring the brand's signature C-shaped DRLs, a large, striking chromed front grille, taillights that stretch all the way to the middle of the rear, and twin exhaust tips, the Koleos does not only look much better than the model it replaces, but also many of its rivals.
What we love about this Koleos' design is that, even though it is essentially an X-Trail underneath, it looks nothing like it and portrays a much more premium appearance.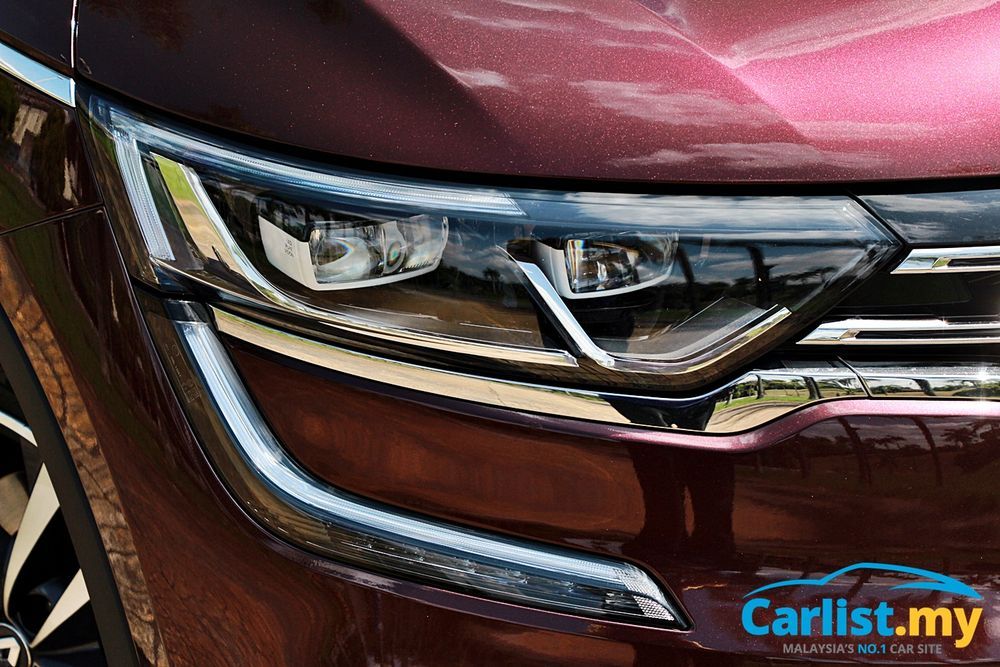 In fact, it looks so grand that it fits perfectly among European SUVs that cost almost twice as much.
Interior
The first thing we noticed when we sat inside the new Koleos was how spacious it was. Not only was it spacious but comfortable too.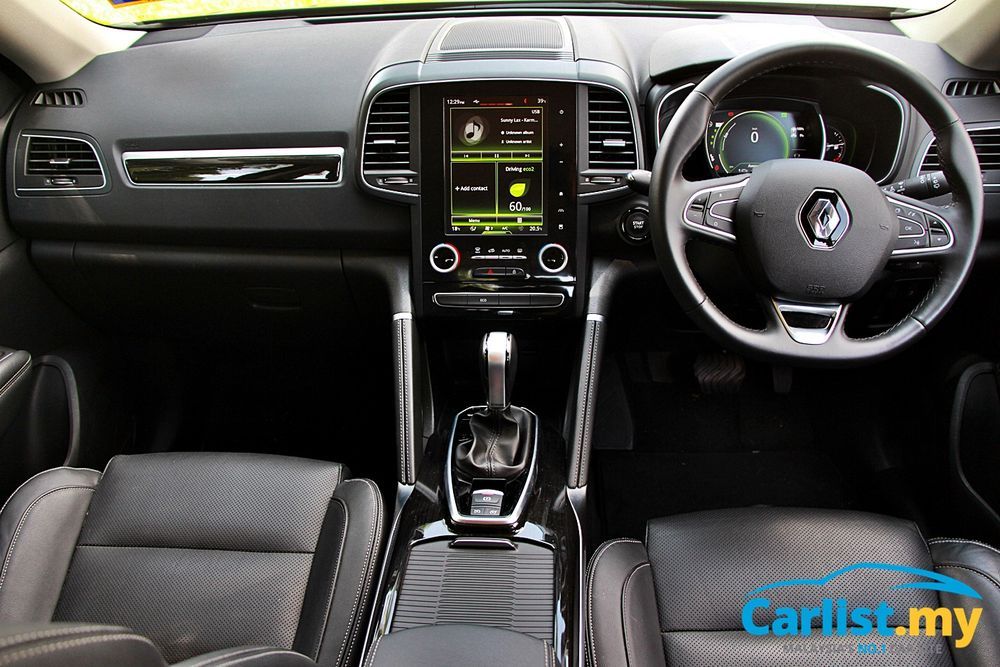 Well, not as comfy or luxurious as a Lexus but definitely better than a CR-V or a CX-5.
In the rear, there was more head and leg room than we could ask for. The rear seats, which came with ISOFIX mounts, were just as comfortable as the front seats, making the Koleos a superb vehicle for families to travel long distances in.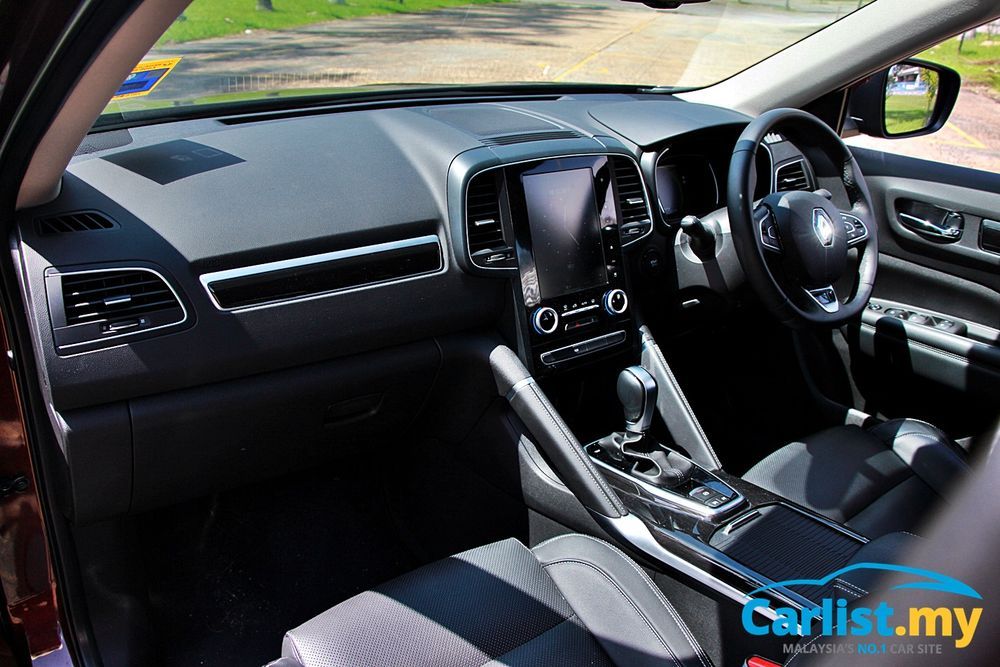 Refinement and build quality was top notch, with a generous dose of leather and soft-touch materials that make the Koleos' cabin look and feel better than most Japanese SUVs out there.
Where practicality is concerned, the Koleos has a combined 35 litres of space in the cabin just to store things like water bottles, mobile phones, power banks, and what not.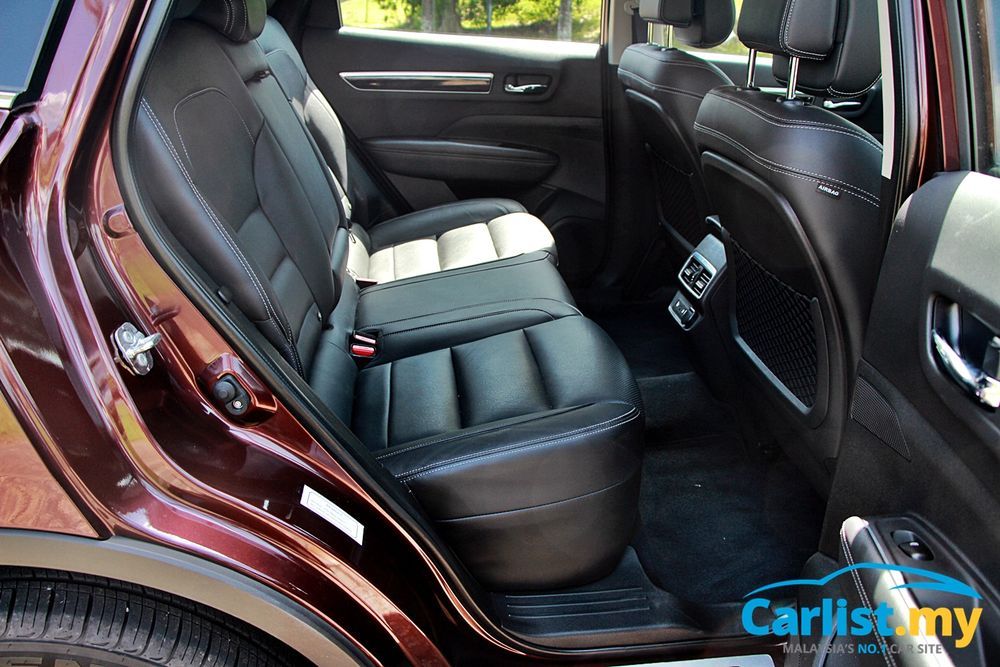 Further back, there is 579 litres of boot space, which can be increased to 1,795 litres when the 60/40 split-folding rear seats are folded.
What we love the most about the Koleos' cabin is that there are two 12V power sockets and a USB charging port in the rear, on top of the ones in the front centre console.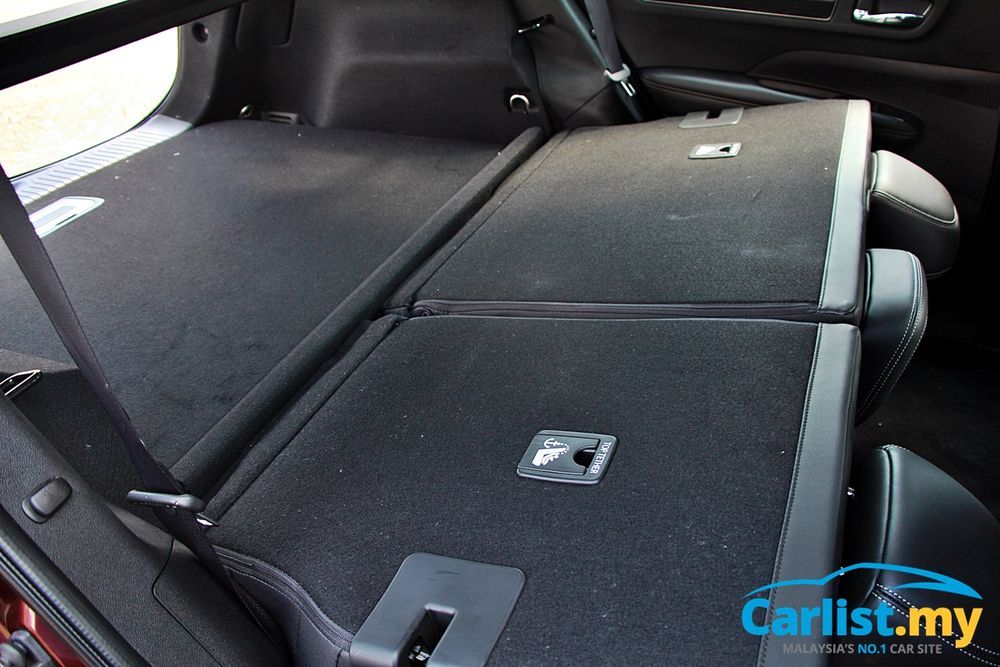 This is actually a dream come true in this day and age because every time we travel with family or friends, there will always be someone in need of a phone charger.
Providing us with the necessary information and entertainment was the 8.7-inch R-Link vertical touch-screen infotainment system which takes centre stage on the dashboard.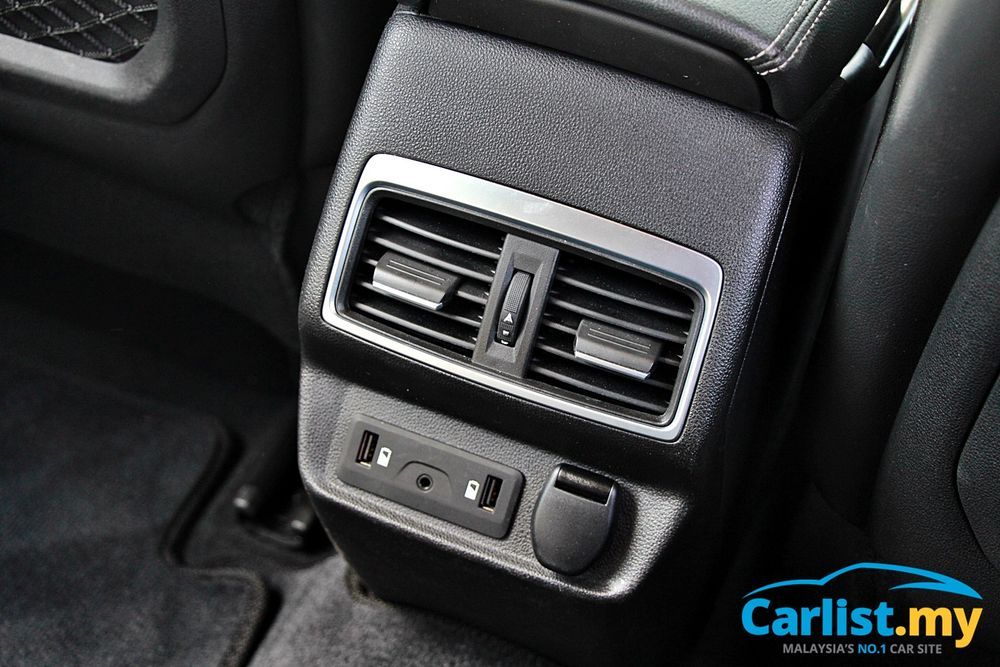 Since all multimedia, GPS, air-cond, and phone controls can be accessed via the touch-screen; there are very few buttons on the centre-stash, giving the dashboard a modern, minimalistic look and feel similar to new Volvos.
Driving it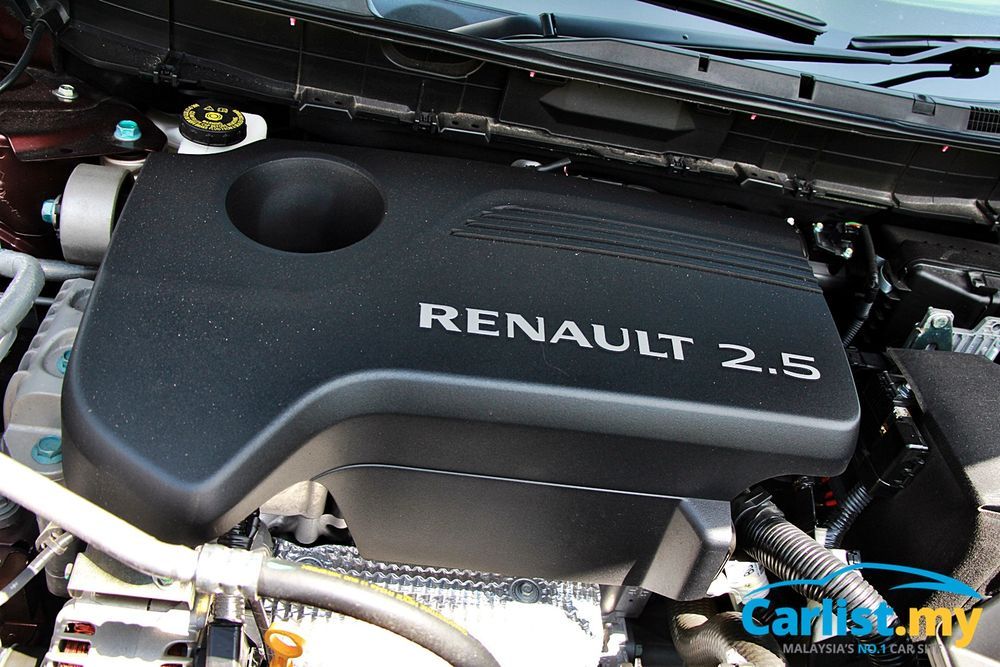 On the road, the Koleos proved to be an enjoyable vehicle to be in. The 2.5-litre engine delivered adequate push at all times, although the CVT gearbox wasn't the most responsive around when we worked the engine harder during acceleration.
Despite its height, the Koleos has minimal body roll around bends, which makes it among the better driving SUVs in class. A good thing is that no comfort was compromised as it is quite impressive when it comes to soaking up bumps and uneven surfaces.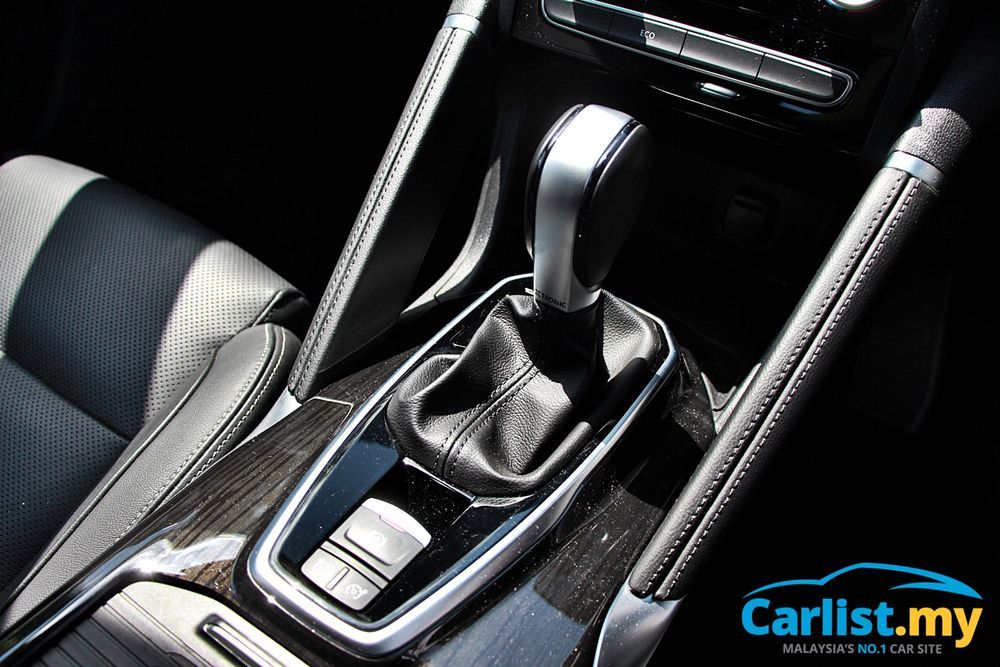 What we didn't like was that the CVT's infamous "whine" could be heard occasionally during hard acceleration, and road noise was also making its way into the cabin at high speed. But when driven at lower speed in the city, it was very quiet.
Off road, the Koleos could handle sand, gravel, and mild bumpy terrains in 4WD and 4WD Lock (50:50 power split between front and rear axles) modes, but we didn't dare push it further, given its RM201,000 price.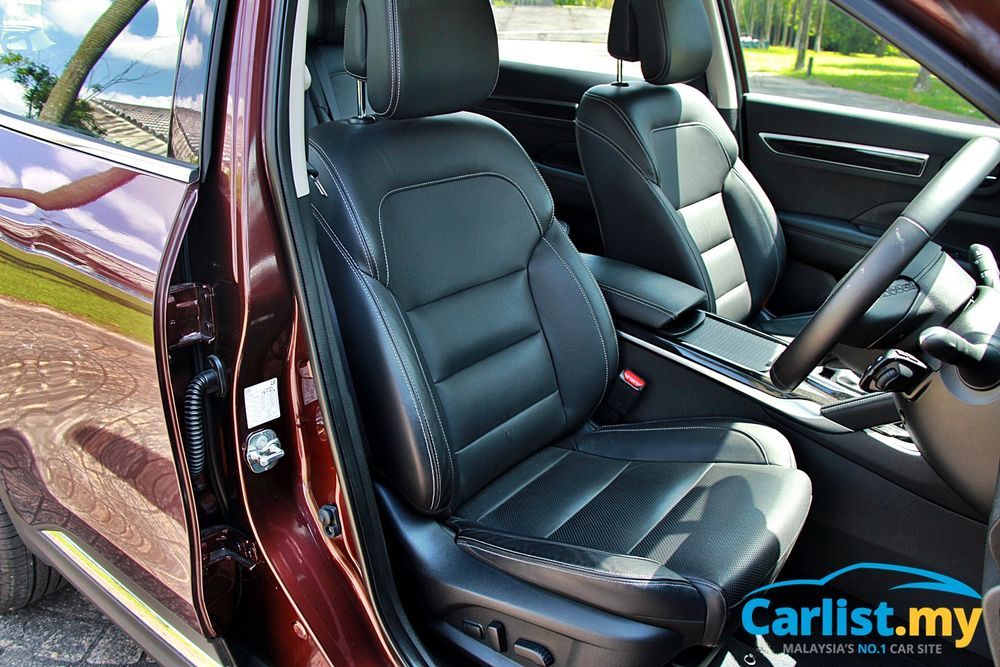 Its 213 mm ground clearance, 19-degree approach angle and the 26-degree did help in clearing small rocks and uneven surfaces, but this was not a vehicle which can be adventurous as a Toyota Fortuner or an Isuzu MU-X which come with higher ground clearance, higher approach and departure angle, more power, and also further assistance from features like hill-descent control.
Conclusion
From something so undesirable, the Koleos has transformed into arguably the best looking SUV among its rivals. Not only is it handsome, but also spacious, easy to drive, practical, and capable.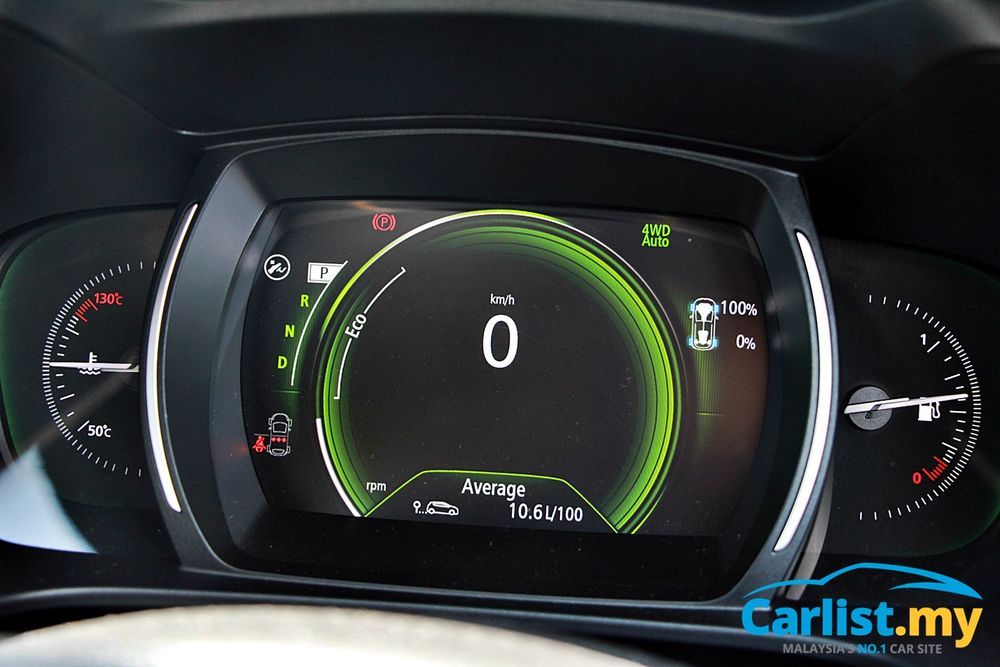 As for the 4WD variant which we tested, it is even more talented – capable of going off the beaten track to a certain degree – but to be honest, we don't really expect buyers to take the Koleos off-road, which makes it difficult to justify spending RM30,000 more for this 4WD variant. We reckon most Koleos owners will only drive in urban surroundings.
In fact, those who are looking for an SUV which can go off-road are more likely to go for models that offer better off-road abilities for the same price or even lesser, like the Toyota Fortuner, Mitsubishi Pajero Sport, or the Isuzu MU-X.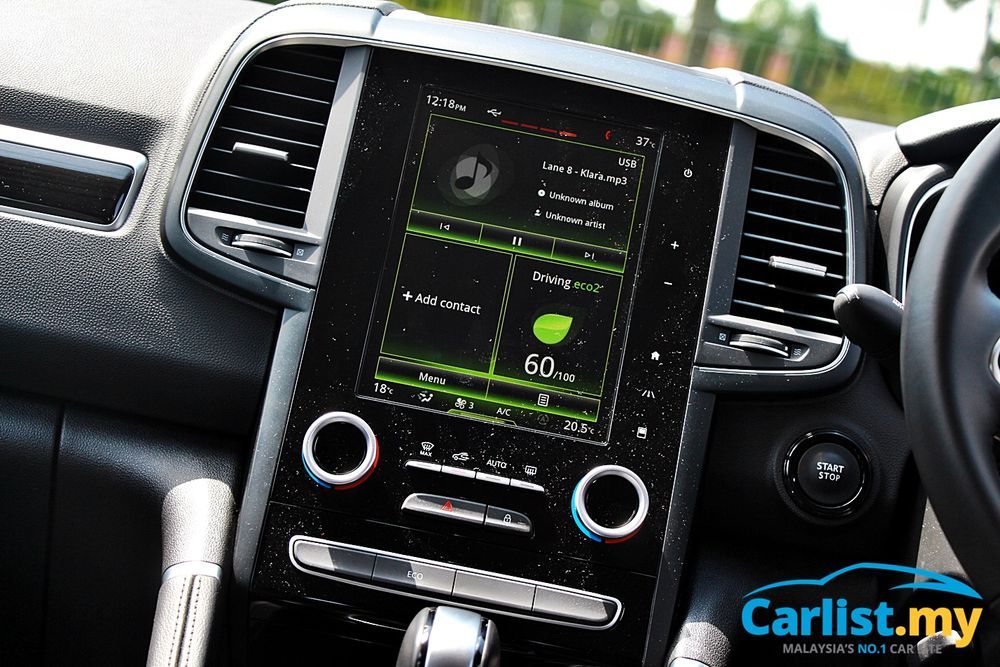 As capable as it is, the Koleos 4WD doesn't really offer the bang for your buck because rivals with AWD like the X-Trail 2.5L (RM159,200), Honda CR-V 1.5 TC 4WD (RM161,600), Mazda CX-5 2.2D GLS AWD (RM173,086) are way cheaper.
So, if you really adore the Koleos, the 2WD version (RM172,800), which is quite competitively priced for what it has to offer, is the one to go for.
---
---
---
---
Comments