RON97 Fuel Price Update: 30 And 31 August – Up 4 Sen
Auto News The Ministry of Domestic Trade, Cooperatives, and Consumerism (KPDNKK) has announced the price of RON 97 fuel for only the next two days, breaking the practice of seven-day cycle.
Price of the premium grade fuel sees an increase of 4 sen per litre, retailing at RM2.69 starting from tomorrow. This is also the highest price for RON97 fuel this year, surpassing RM2.66 in June when the new market-driven price floating mechanism was announced.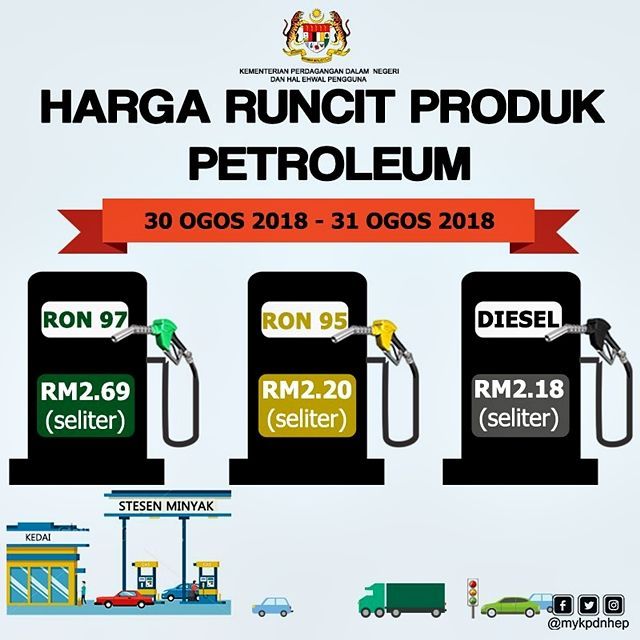 As for the short effective dates of just two days, it could be due to the re-introduction of Sales Tax. September 1st is also the start of the Sales Tax regime, thus could we be seeing a new price for RON97 petrol on Saturday?
RON97 fuel was subjected to GST back then, while RON95 and Diesel 2M was exempted.
That being said, the prices for petrol and diesel for tomorrow and Friday are as listed below:
RON95 – RM2.20 per litre (no change)
RON97 – RM2.69 per litre (up 4 sen from RM2.65)
Diesel – RM2.18 per litre (no change)
---
---
---
---
Comments