Shell Malaysia Raises RM700k In Three Days To Help Underprivileged Children In Malaysia
Auto News During the Hari Raya festive season, Shell Malaysia aimed to raise a minimum of RM500,000 from its "Pump 14, 16, 18" balik kampung campaign to help underprivileged children in Malaysia.
Today, the company is pleased to announced that it has managed to successfully raise RM700,000 from the campaign which saw Shell donating RM0.01 for every litre of fuel pumped at its stations nationwide, exceeding its official target by RM200,000.
Tuan Haji Azman Ismail, Managing Director of Shell Malaysia Trading Sdn. Bhd. and Shell Timur Sdn. Bhd. said, "We are overwhelmed by the generosity of Malaysians! We were informed that many motorists purposely chose to fill up their tanks on the days of the campaign; the 14th, 16th and 18th of July. This turned the simple act of filling up their vehicles for safe travels during the festive season into a decision to inspire, empower, and transform the lives of underprivileged children. I personally thank all who participated. Your effort will help build a better future for these children".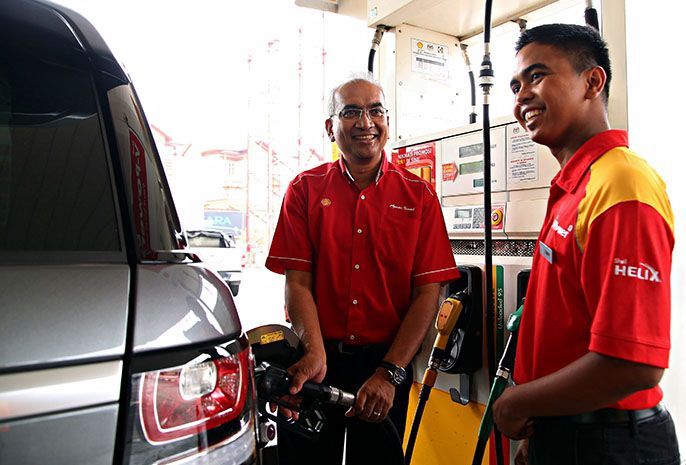 The benefits will be directed towards five charity organisations (listed below), where it will be used to support development programmes that benefit approximately 3,500 children of all races to learn new skills and develop their fullest potential.
The Budimas Charitable Foundation
The Nasi Lemak Project
Yayasan Chow Kit
Persatuan Kebajikan Pendidikan Kanak-Kanak Miskin (Sabah)
Yayasan Kemajuan Insan Sarawak
That's not all because Shell is also looking towards the long term, working in partnership with these organisations to develop a long-term programme so that Shell staff, their families, retailers, and business partners can actively support their work.
---
---
---
---
Comments