Shell To Expand Reach of Euro 5 Diesel to 100 Stations
Auto News Motorists driving the latest generation of clean turbodiesel engines can look forward to having access to Euro 5 diesel in more locations across Peninsular Malaysia.
Effective immediately, Shell Malaysia is making its Shell FuelSave Diesel Euro 5 available in over 85 stations around the country, with plans to further grow that number in excess of 100 stations in the not too distant future.
Beyond the central Klang Valley region, Shell plans to provide coverage of its Euro 5 diesel along connecting roads from Johor to Penang as well as on the East Coast in Terengganu.
"The rapid expansion of Shell FuelSave Diesel Euro 5 availability is a showcase of our promise to continue fuelling Malaysia's progress, and an affirmation of our commitment to meeting the needs of our customers" said Datuk Haji Azman Ismail, Managing Director Shell Malaysia Trading Sdn Bhd and Shell Timur Sdn Bhd.
The key difference between the new Euro 5 grade diesel and the existing Euro 2M grade is its sulphur content, which drops from 500 parts per million (ppm) to just 10 ppm.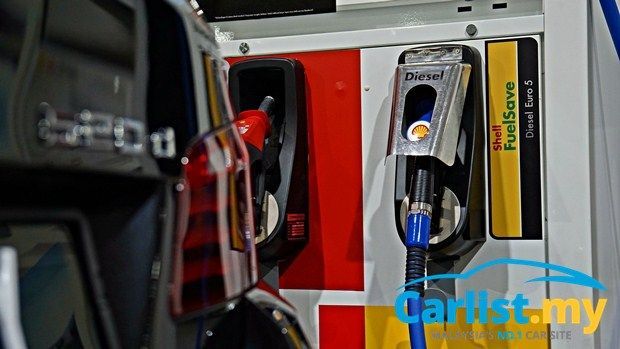 Whilst compatible with all diesel engines, Euro 5 fuel in a Euro 5 engine enables optimum operation of the engine's advanced control systems, to maximise performance and reduce emissions.
Since its launch in December last year, Shell claims that over 3,000 diesel vehicles refuel each day with Shell FuelSave Diesel Euro 5.
The company further claims that its fuel features Active Efficiency Ingredients designed to improve engine efficiency from the very first tank and that it also incorporates a special detergent that prevents build-up of injector deposits.
---
---
---
---
Comments