Subaru Is Fine Tuning EyeSight For ASEAN Region, Malaysia Debut Soon
Auto News Subaru is set to introduce its proprietary EyeSight feature to the ASEAN region very soon. EyeSight is Subaru's equivalent to Honda's Sensing and Volvo's City Safety – a suite of Advanced Driving Assistance Systems (ADAS) that prevents/minimize the severity of frontal collisions, as well as accidental deviation from a driving lane/road.
Where Honda's and Volvo's solutions use a combination of radars and cameras, Subaru engineers have adopted a slightly different technical route for EyeSight, choosing to rely solely on a pair of stereo cameras mounted behind the rear-view mirror.
Currently EyeSight is only available in USA, Canada, Europe, Japan, China and Australia. In case you are wondering why Subaru's EyeSight is not yet available in Malaysia when Perodua is already equipping its Myvi with ASA (Advanced Safety Assist), which like Subaru's EyeSight also relies on a pair of stereo cameras, it is important to note that Perodua's ASA has a far narrower capability of braking the car to a complete stop in more challenging situations. Of course, this does not take away the fact the Perodua deserves credit for introducing such feature to the masses, even if it's a lower budget version, but consumers need to be aware that you do get what you pay for and more complex solutions take a bit more time to reach the market.
Subaru's EyeSight can recognize not just cars, but also pedestrians and motorcyclists/cyclists, controlling not just the brakes but also steering. It even recognizes the red colour of traffic lights and brake lights of the vehicle ahead! As such, more complex fine-tuning work needs to be done before it can be rolled out to different markets.
EyeSight has been rated by USA's IIHS (Insurance Institute for Highway Safety) as one of the best autonomous braking system available on the market. In a test done in 2013, only an EyeSight-equipped Subaru Outback passed IIHS' tests with perfect scores. Independent tests done in Japan and Europe also revealed similar perfect scores. Normally, not having the added benefit of a radar would've reduced the systems capability but somehow, Subaru engineers are able to use simpler hardware to deliver better results than Honda and Volvo.
As the driving and weather conditions in our region are very different from those found in the aforementioned countries, Subaru needs to adapt EyeSight's software for our local traffic conditions. Honda Malaysia also conducted similar fine-tuning to adapt Honda Sensing to our local driving conditions before introducing Sensing to the all-new CR-V and new Accord.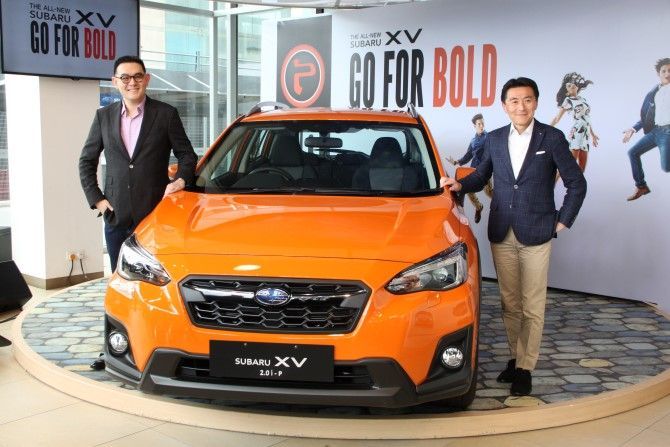 "We don't want to see the car stopping unnecessarily," explained Tomohiro Ishitobi, Senior General Manager for Overseas Sales and Marketing at Subaru Corporation, at the sidelines of yesterday's launch of the all-new Subaru XV.
"Every market is different, road conditions, driving situations are different. In those of kind of conditions, everything has to be tested physically. Safety is everything," said Ishitobi.
"At its first introduction in the late 90s, EyeSight was known ADA – Active Driver Assist, since then we have more than 20 years of experience with such technology," said Ishitobi.
Ishitobi also added that development work for the ASEAN region is currently being carried out at Singapore, and once completed, the feature would definitely be introduced to countries in the ASEAN region.
He did hinted that the development work is almost complete and even told us "You'll see it soon," but did not reveal any further details on introduction timeline, or on which particular model.
Separately, Glenn Tan, Executive Director of Tan Chong International Limited, parent company of Subaru distributor in Malaysia TC Subaru said that when EyeSight is introduced to Malaysia, it will be on a top-end model first before expanding the offering to other models like the XV and Forester.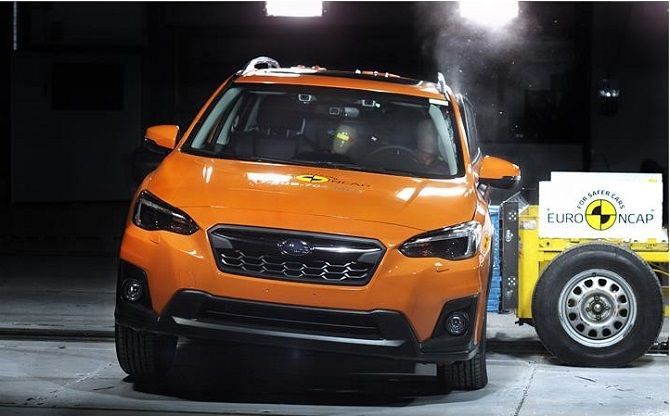 Glenn explained that introducing EyeSight first with the XV would create inconsistencies in the specifications hierarchy against other more expensive models like the Forester or the Outback, but assured buyers that Subaru is extremely particular about safety and that all critical safety features in the XV are the same those found in other markets.
The XV comes with seven airbags and electronic stability control as standard, and Subaru confirms that the body structure used on the locally-assembled XV is identical to those sold in other markets.
The all-new Subaru XV is assembled at the Tan Chong Motor Assemblies in Segambut and is also exported to Thailand. Prices range from RM142,828 to RM150,248 but for a limited time period, there will be an introductory price of RM118,119 and RM125,868 for the base and high specifications variant restively. The 2.0-litre XV competes against the Mitsubishi ASX 2.0, Honda HR-V 1.8 and Mazda CX-3 2.0.
---
---
---
---
Comments