Sultan of Johor Collects His Mack Big Rig in Australia
Auto News We aren't strangers to the fact that Sultan Ibrahim Sultan Iskandar of Johor has what is arguably, the finest automobile collection in the country or indeed the region. And today he has picked up the keys to the latest and most unique addition to his collection, a Mack truck.
According to ABC News and Big Rigs Australia, the customised Mack Super-Liner, which was delivered today at Brisbane, is said to be the world's most expensive Mack truck. The price tag for this behemoth is a well-kept secret, but the team who built it says that it beats the previous record of AUD481,000 (RM1.456 million) for a customised rig.
Whatever the price maybe, His majesty looks like he is definitely getting his money's worth, as the truck features a specially-built sleeper cabin that is 80 per cent larger than standard, and is fully upholstered with imported South African leather. The sleeper cabin also comes complete with a stone topped kitchen area with a fridge, microwave, and grill.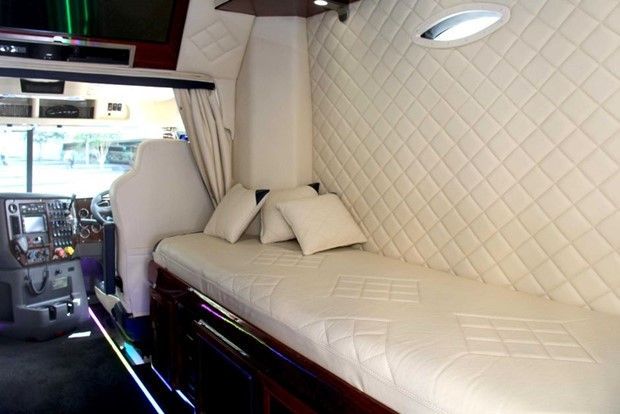 Out the back the truck features a rear leisure deck equipped with sunshades, deck chairs, and a pull-out barbeque. What's more is that the floor of the cab, sleeper cabin, and rear deck is made from solid jarrah timber.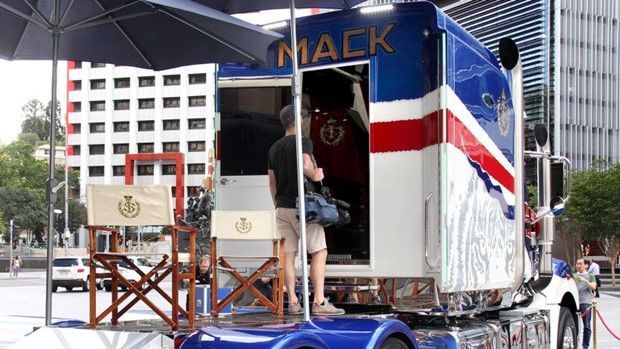 The front seats are embroidered with the Johor royal emblems using 72,000 stitches of gold thread. There are six CCTV cameras located around the truck that is linked to two flatscreen TVs, while for entertainment the truck features a Bose surround sound system with Xbox and Playstation consoles. The floor of the cab also comes fitted with programmable strip-lighting built into it.
If the eye-catching custom paint-job doesn't grab your attention, the truck features police-standard strobe lights and four air-horns, to ensure nobody is left oblivious to its presence. And as befitting of the Sultan royalty, the iconic bulldog hood ornament was replaced with a gold tiger figurine that was specially commissioned from Wallace Bishop.
That being said, the big rig isn't just for show. According to the report, the Sultan plans to put it into good use to tow his powerboat around the country. From Brisbane the customised truck will be shipped to Singapore, where a team of engineers from Mack Trucks Australia will carry out test runs on towing the Sultan's powerboat. After that the Sultan plans to run it in a charity run when it arrives in Malaysia at the end of this month, so expect to see this big and proud rig making its rounds around Malaysia very soon.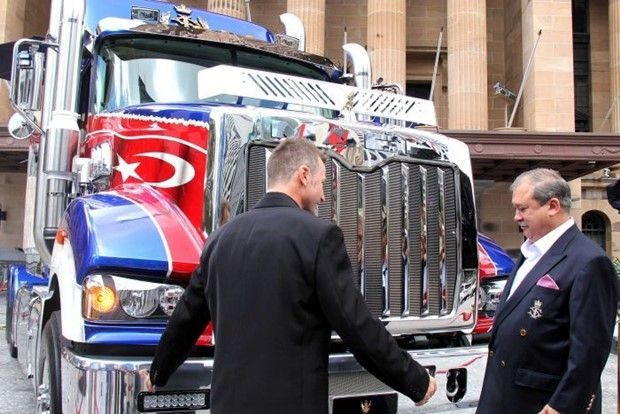 ---
---
---
---
Comments