Suzuki Will Bring A Retro-Style Jimny Pickup To Tokyo Auto Salon
Auto News The Suzuki Jimny is one of those cars that has managed to stay abreast of the passage of time. This is good and bad - it's a quirky little car by modern standards, but with great retro styling and a ruggedness that is rarely found even in so-called off-road vehicles. To this day, old Jimnys are still highly valued and their used car prices reflect this.
But it's also powered by a number of despairingly weak powertrains, and is priced far too high to be a practical proposition. Despite that, Suzuki has decided to produce a retro-styled Jimny Pickup and will be bringing it to the upcoming Tokyo Auto Salon. It's based on the Jimny Sierra, and features styling cues not just from Jimnys of old but from the Land Cruiser as well.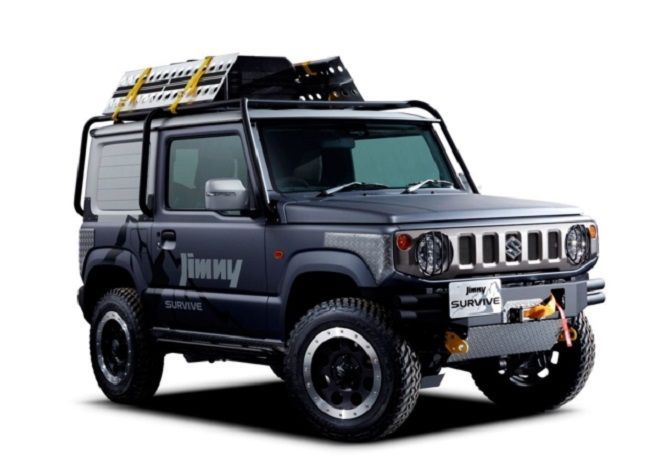 In addition to this, Suzuki will also bring a toughed-up Jimny known as the Jimny Survive. This is something that looks straight out of an apocalypse movie, with metal bumpers all round and an external roll cage, as well as diamond-plate bodywork and bead-lock rims. We love these incredibly compact off-road vehicles - we only wish they were a little more affordable.
---
---
---
---
Comments