Sweden Is Learning That Mazda's Prediction About EVs Was Right All Along
Auto News The Swedish government has set a target of becoming neutral by 2045. Achieving that target requires slashing carbon emissions from the transport sector by 70 percent and the government is considering a total ban of internal combustion engine cars by 2030.
Supporting this ambition requires a migration from combustion engines to electrified drivetrains – plug-in hybrids (PHEVs) and battery electric vehicles (BEVs).
Last year, the Swedish government announced tax incentives for buyers of BEVs while at the same time penalizing internal combustion engine cars by substantially raising road taxes, which can now reach up to 25,000 Swedish Kronas, which translates to a whopping RM 10,900! Of course, not all cars will be taxed as much and this is just the upper limit.
Buyers of BEVs will get 60,000 Kronas in tax rebates (about RM26,000). As a result, sales of BEVs have increased by over 250 percent in this year alone, led by the Tesla Model 3.
However, a report by Bloomberg has indicated that the country's power grid is now struggling to cope with the increase in BEVs.
According to Swedish power industry group Power Circle, demand for electricity in Stockholm and other major Swedish cities is outpacing capacity, and the group is calling for the government to hasten the implementation of smart grids to reduce the strain on the country's power transmission infrastructure.
Smart grids are power grids that will pause/delay the charging of an electric car depending on available power supply, and also allows excess energy stored in an electric vehicle to be returned to the grid when there is a shortage in power supply.
"Electric cars can make or break the grid," said Johanna Lakso, who heads Power Circle.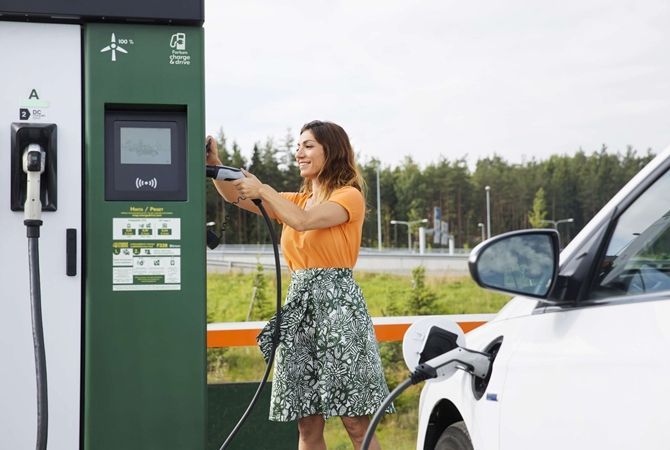 The infrastructure's limited capacity, which already has to cope with additional demand from new housing projects and subway lines, will now have to accommodate an increase in electric vehicle charging stations.
"Right now there is a tendency to cover up the deficiency by increasing the cost of capacity, and that would make it impossible to build a charging infrastructure." Tobias Henmark, head of the Swedish unit of Fortum Charge and Drive, which operates 740 fast chargers in the Nordic region.
What Sweden is experiencing now is exactly what the engineers at Mazda have cautioned.
Last year, Carlist.my sat down with the engineers at Mazda to pick their brains on the industry's transition to electric vehicles. Mazda will be launching its first BEV next year but the company also cautioned that EVs are being overhyped.
The simple reason is because even in many developed countries, Japan included, the power grid simply won't be able to cope if there is a massive shift towards electric vehicles. During peak winter/summer months, Japan's power grid's reserve capacity hovers at around 5 percent.
In addition to this, most power generation plants are still relying on the burning fossil fuels like coal and natural gas, thus negating most of the benefits of an electric vehicle's zero emission.
Increasing power supply is possible but it would take decades to lay new cables and add power generation capacity. Sweden's local power grid manager Ellevio told Bloomberg that Sweden cannot be expected to significantly increase its electric power supply to cities until 2030.
The solution advocated by Mazda however, is so underwhelming that it gets drowned out by Tesla investors' hype – to make combustion engines even cleaner and to measure a vehicle's total carbon emissions from the point of power generation, the so-called 'Well-To-Wheel' method, instead of 'Tank-To-Wheel.'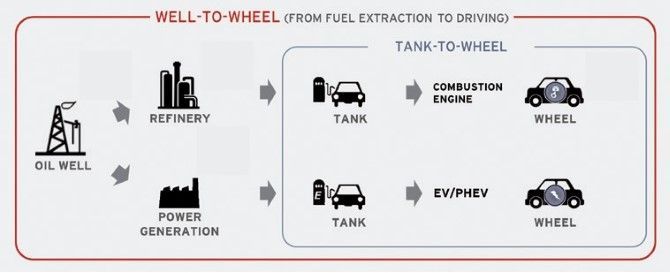 Mazda claims that its SkyActiv-X equipped Mazda 3 has a Well-To-Wheel CO2 emissions that's comparable to a similar-size electric vehicle charged using electric generated from non-renewable sources. CO2 emissions (depending on specifications) can go as low as 96 g/km.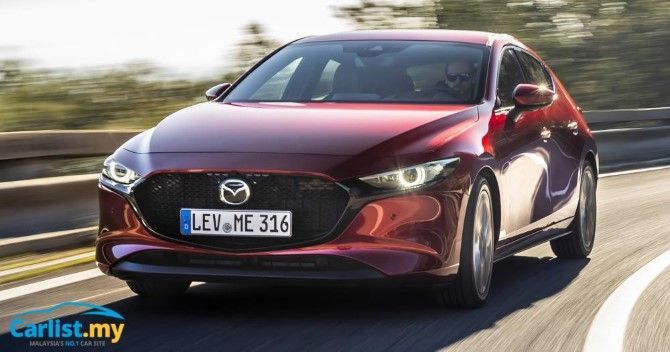 The SkyActiv-X is the world's only SPCCI (Spark Controlled Combustion Ignition) engine. The concept has been studied by Daimler in the past but Mazda is the only car company that is able to make it work. How this gamble will payoff is still left to be seen, because the migration towards EVs appears to be inevitable and many governments will eventually ban combustion engine cars.
---
---
---
---
Comments