Taxi Operators: Drivers To Be Blamed For Poor Reliability Of Proton Taxis
Auto News A bit of a last-minute event was organised and held yesterday by local Proton taxi distributor, Delivery Special Sdn Bhd, in an attempt to address the recent spate of opinions formed by certain groups of taxi drivers that have made the news.
In attendance at the humble event were the CEO of Delivery Special, Ismail Dato' Hj. Haron, two owners and operators of taxi companies, the president of the taxi association of Klang Valley and several members of the media. We also noticed the presence of Proton officials, who we understand caught wind of the event, and decided to show up themselves.
Here's a little bit of a background:
To provide you with a bit of a backgrounder into the issue at hand: taxi drivers have long been forced to only use Proton vehicles for their businesses, and more recently, the Land Public Transport Commission (SPAD) has further added to that ruling that only the brown-coloured Teksi 1Malaysia (TEKS1M) Proton Exora will here on be allowed for purchase as taxis: a ruling that was set in motion back in April 2014.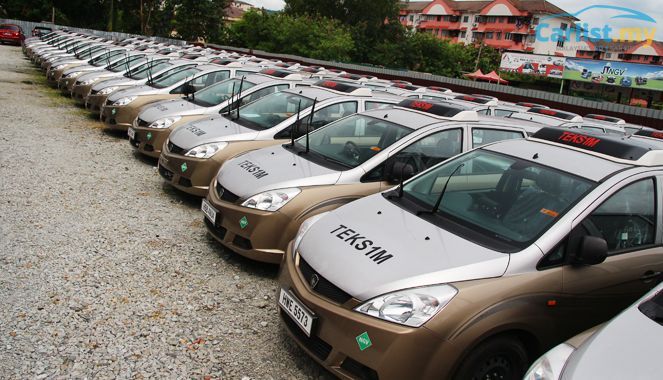 As reported recently, groups of taxi drivers have been protesting the Proton-only enforcement, some claiming that maintenance costs for the Proton models are just too high for them to bear, others highlighting the issue of the Exora's reported "piston and valve head" problem.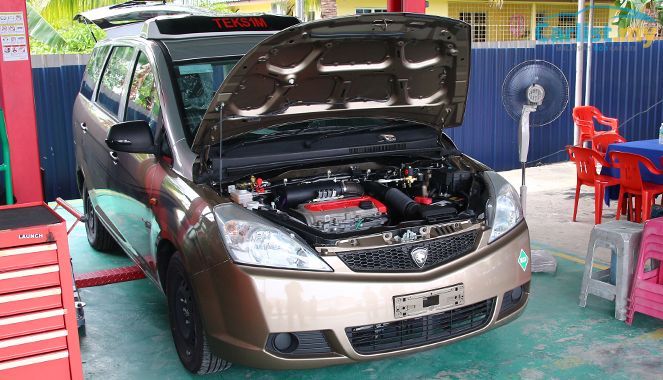 The problems faced by taxi drivers:
On the first issue of high maintenance costs, a report in the News Straits Times said that some taxi drivers had to fork out up to RM500 a month just to keep their cars in working conditions – that does sound unnecessarily high, but if the average taxi driver covers say, 150km a day, that's already pushing 4,500km a month (30 days): far more than the average driver.
On the second issue of the Exora's engine overheating, we were told by Delivery Special's CEO, Ismail Dato' Hj. Haron, that this issue particularly surrounds only "some" NGV-powered (natural gas) vehicles, and doesn't affect the petrol-powered vehicles.
Delivery Special Sdn Bhd, organisers of this event, have been in the business for some 15 years now, as a Proton-appointed taxi distributor and seller: whose services also include servicing Proton taxis (petrol powered or NGV), and various financing solutions for private individuals or taxi operating companies. Their services extend throughout the Klang Valley, Johor and Penang.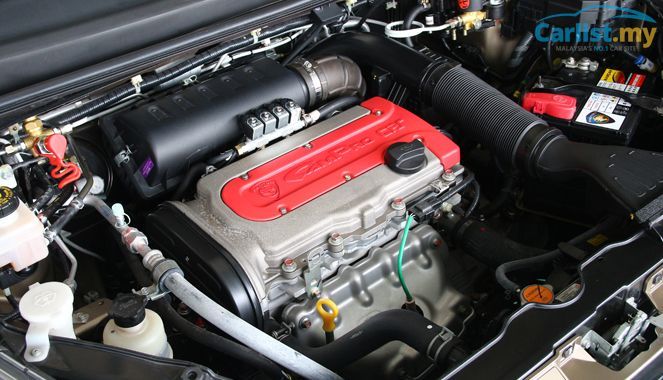 Why use NGV then?
NGV-powered vehicles are the prime choice of many taxi drivers simply because of it being the most cost-effective solution: we understand that a driving range of up to 200km can be achieved by just RM12 worth of natural gas, as opposed to a regular petrol-powered engine, which would easily cost more than twice that amount to achieve the same range.
Taxi drivers have also expressed a lack of warranty coverage for their NGV-powered vehicles, a point which Ismail responded to by saying that, "It's a similar situation to what normal Proton vehicles adhere to because the entire process is handled by Proton themselves. These taxis are sold first as petrol-powered vehicles, and then later, the NGV conversion itself voids the warranty of these vehicles."
Ismail continued, "Everything else, apart from the engine, is still be covered by the manufacturer's warranty like normal. There is also a 25% discount for taxi drivers who service their vehicles at authorised centres, they just have to show their taxi drivers card."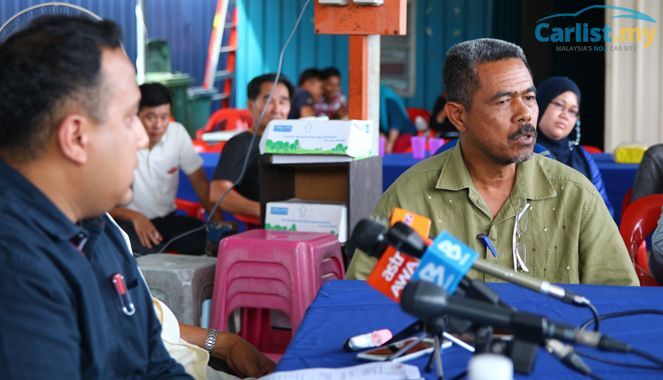 The view of one taxi company owner:
Ismail also invited several owners of local taxi companies, one being a Mr Adnan, the owner of the Silver Cab taxi service in Malaysia. Given his time to share his testimony, Mr Adnan said:
"There is a problem with the NGV powertrain used in our taxis. Our drivers tell us this. But we have been assured that Proton has already addressed this issue. However, we believe that the key issue here is poor maintenance by certain drivers.
"Overheating is the main cause of the issue, and it only happens to some drivers. The NGV powertrains is something the Exora has adopted, it wasn't designed from the start to have it, so we think it is normal for there to be some issues.
"NGV-powered vehicles also require far more maintenance than regular petrol-powered vehicles – for example, the service interval on one of these vehicles are at 5,000km. In your car (petrol-powered one), it is normally twice that. We've seen some driver pass the 5,000 service-interval mark, driving up to 2,000km more, and then only going in for their service."
And just like Delivery Special's CEO, Mr Adnan was very clear about his pride in using Protons throughout his fleet.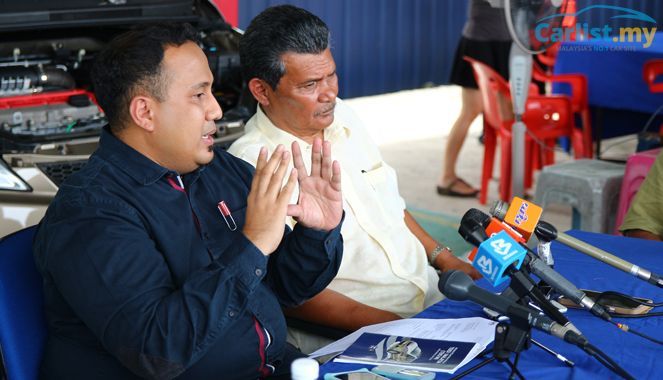 Much love for Proton taxis?
Well, here, it all seems well and fair that Proton, Delivery Special and Mr Adnan take pride in having used several Proton models in the past, and moving forward with the Proton Exora. But this clearly isn't the case for everyone, as recent news reports have shown.
Delivery Special's CEO was also puzzled about SPAD potentially adding new, foreign-make models as taxis, saying that his company and those around his business are nothing but thrilled to use Proton vehicles.
Addressing the concerns of the unhappy voices heard in the media, it seems that all parties present at this event (Delivery Special, Mr Adnan, and even the President of the Klang Valley taxi drivers association) point to poor maintenance of the vehicle by drivers that run their vehicles for too long, and therefore too hot, causing the piston issue. No fingers were at all pointed at Proton for any quality issues here.
So why only allow Proton taxis?
As mentioned in the beginning, SPAD, the authority on the matter, has since only allowed Proton vehicles to be used as taxis in Malaysia – moving forward, only the Proton Exora, specifically.
There have been notions to include further non-Malaysian models, as Delivery Special's CEO provided one example being the Toyota Innova, potentially. But not surprisingly, a Toyota Innova taxi would come at a much higher cost to a taxi driver in Malaysia, especially considering the average taxi driver's income, which is sadly not that impressive. This then would naturally leave the majority of taxi drivers with no other option than Proton - worst still, in a brand they no longer have faith in to provide durable, cost effective solutions.
Despite those in attendance of the event claiming that Proton have since repaired their vehicle to prevent the piston-related issue, taxi drivers still continue to report it, amongst other mechanical problems. If that's the case, should SPAD continue to enforce their Proton-only ruling? Or should permissions be opened to another NGV-powered vehicle provider? One that could possibly provide a more reliable and durable powertrain, with minimal cost differences?
---
---
---
Comments