The Audi A6 55 TFSI e quattro Is A Mouthful Of Efficiency
Auto News Electrification and plug-in hybrid electric vehicles (PHEVs) have been dominating headlines for the last few months, and Audi is throwing their own hat in the ring with the A6 55 TFSI e quattro - whew. It's quite the name, but if you dissect it you find that it... is still pretty tricky to understand.
We all know that the A6 denotes Audi's mid-sized luxury sedan model. It's the 55 TFSI part that is difficult to understand, as Audi adopted this double-digit number naming scheme for their models but still doesn't have a solid explanation. As far as we know, it refers to a certain level of performance - not displacement or equivalent output as other manufacturers have done.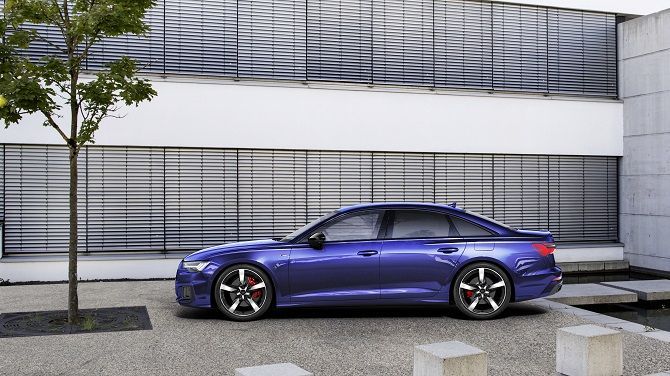 The TFSI denotes that it runs a turbocharged, direct injection petrol engine - in this case, a 2.0 TFSI that produces 252 PS on its own - while the e quattro suffix implies that it has is both a hybrid and packs Audi's quattro all-wheel drive system. Total system output with both the engine and electric motors working together is a good 367 PS with a torque delivery of 500 Nm from just 1,250 rpm.
A 14.1 kWh battery mounted at the rear delivers up to 53 kilometres of range, and enables the motor to propel this A6 to speeds of up to 135 km/h in silence. Like every modern PHEV, there are numerous systems that aid in energy recovery and improving efficiency, even working in tandem with navigation and traffic data to best develop an energy management strategy for the journey. From empty, the battery can be charged to full in just 2.5 hours at a public station that provide an output of up to 7.4 kW.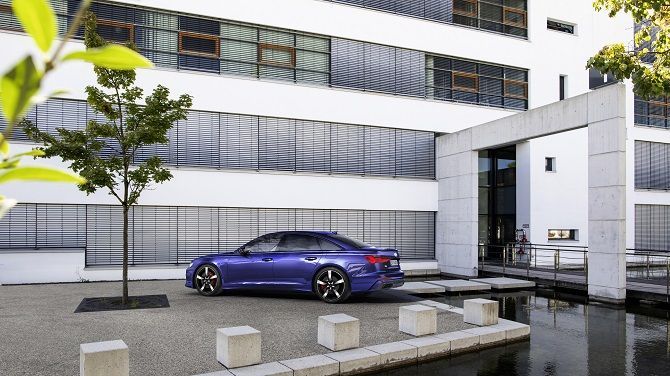 To add a little more appeal, there are elements like the S Line exterior package, the black styling package, Matrix LED headlights, sport seats, four-zone automatic climate control, the Audi virtual cockpit, and 19-inch wheels which come as standard. The A6 55 TFSI e quattro goes on sale in Europe for a base price of 68,850 Euros (RM 321,262), making it quite a pricey offering.
To find the best deals on Audi models, click here.
---
---
---
---
Comments