The Final Bugatti Veyron Marks The End Of An Era With La Finale
Auto News An era has come to an end at the 2015 Geneva Motor Show. After a decade, the last ever Bugatti Veyron is unveiled, rightfully named La Finale. The mechanicals remain largely the same but the detailed customisation found throughout the fastest car in the world pays homage to the past.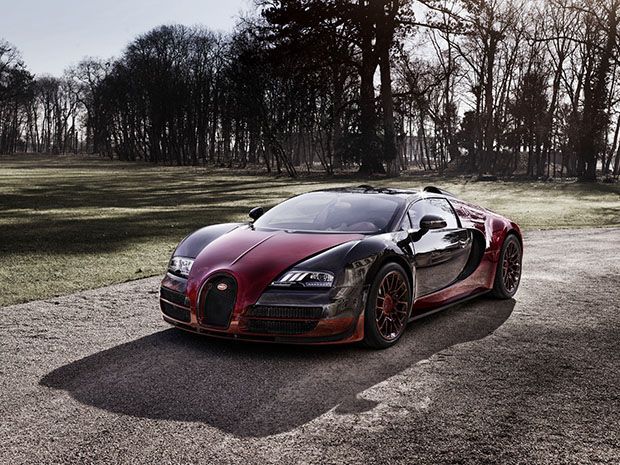 The La Finale with chassis number 450 is based on the Bugatti Veyron Grand Sport Vitesse but with extensive work done to both the exterior and interior. As a homage to Veyron chassis number one, the traditional two-tone colour scheme is found here with a combination of black and red exposed carbon fibre on the panels and outer shell.
The air scoops and intercooler cover have been painted black and the EB logo and the relief "16.4" have also been inscribed on it in Italian Red.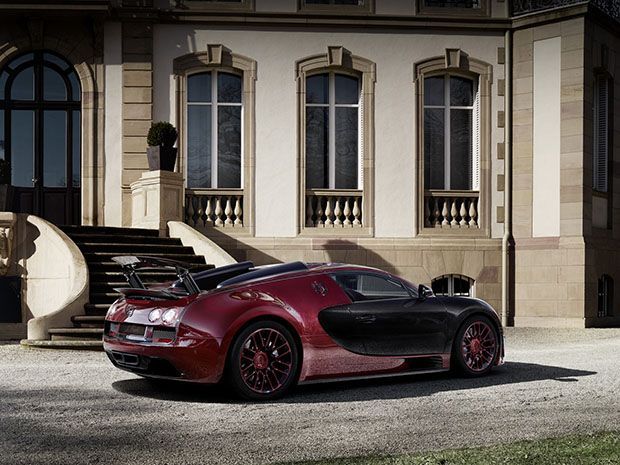 As a mark of the final Veyron ever, the bright red "La Finale" lettering can be found on two locations of the car: once under the front headlight and the other on the underside of the rear wing. The red and black colour scheme extends to the wheel design which not also carries the iconic Bugatti elephant figure on the hubcaps, milled from a single block of aluminium. Said figure also appear on the fuel tank cover and oil cap.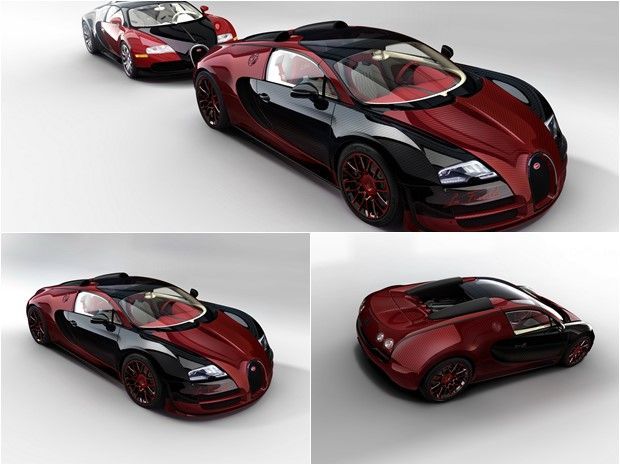 Rembrandt Bugatti, renowned sculptor and brother of company founder Ettore, designed this figure which was later used as a radiator cap on the Type 41 Royale and subsequently became a symbol of the brand.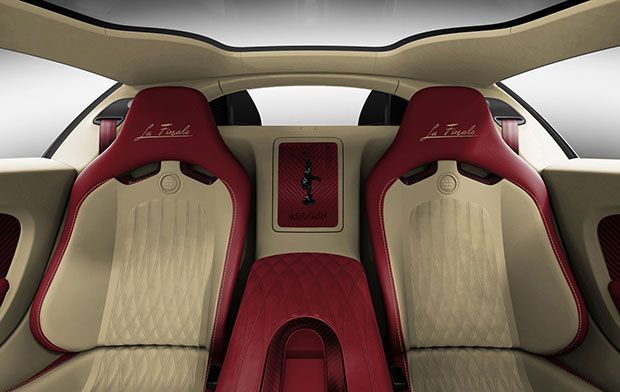 The interior continues the tribute to the first Veyron with exquisite leatherwork done on the upholstery featuring contrasting colours of light beige and red tone. Red exposed carbon fibre is also utilised on the centre tunnel, door panels, seat shells, and other inserts.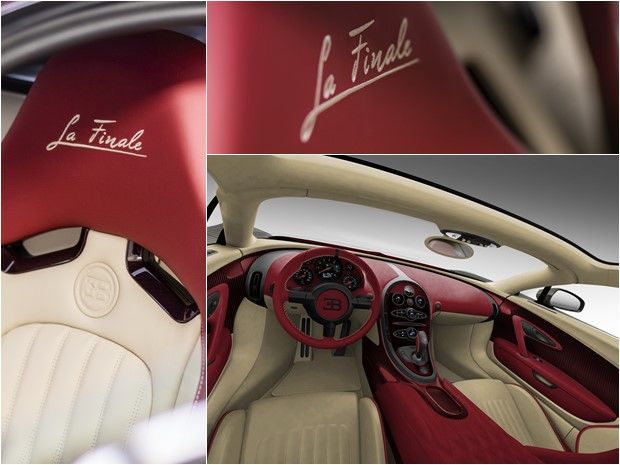 The "La Finale" lettering is embroidered onto the red head restraints and the main attraction in the interior is the Bugatti elephant adorning the stowage compartment with the lettering "450/450" just below it.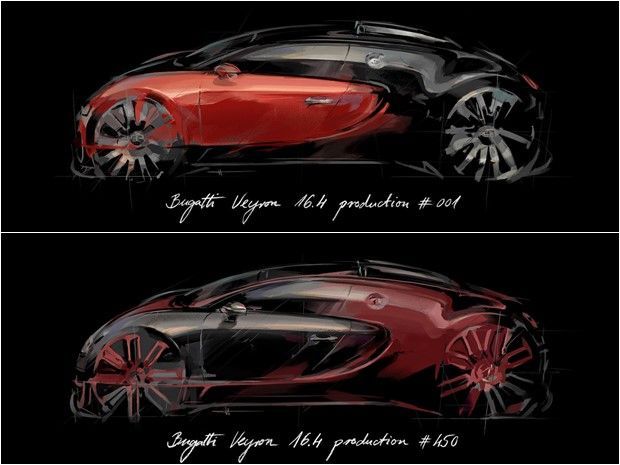 As mentioned above, the mechanicals remain the same with a 8.0-litre W16 engine providing 1,200 hp and 1,500 Nm of torque sending this piece of history from a standstill to 100 km/h in 2.6 seconds up to a top speed of 410 km/h.
Of the 450 Bugatti Veyron that have been made, 300 are coupes and the remaining 150 are convertibles.
---
---
---
---
Comments