 It's more than just an electric vehicle - it's the hydrogen fuel cell powered Toyota Mirai, and the Pope's new vehicle of choice.
---
Regardless of what you might think of the current Pope Jorge Mario Bergoglio, he has some very progressive world views when it comes to science and combating climate change. It's then pretty appropriate that his next Popemobile, so to speak, will be the Toyota Mirai - a car that has been undergoing widespread consumer testing since Toyota launched it a couple of years ago.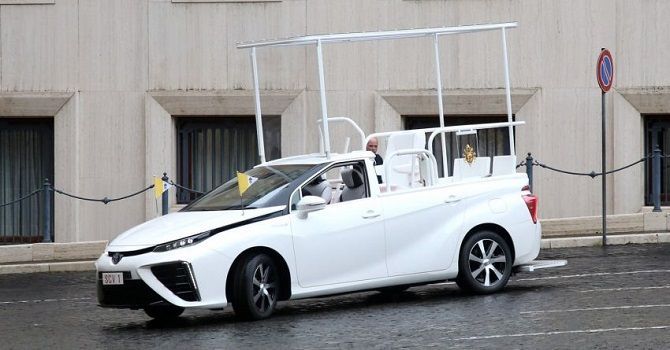 Why is it still undergoing testing? It's because the Mirai is a fuel cell vehicle, meaning it operates on hydrogen gas - something that isn't yet available around the world. The only emissions are water, and propulsion is via electric motors that get energy from the fuel cell. In many ways it's far more practical than a pure electric vehicle as refilling the hydrogen tank is a lot quicker than recharging a battery.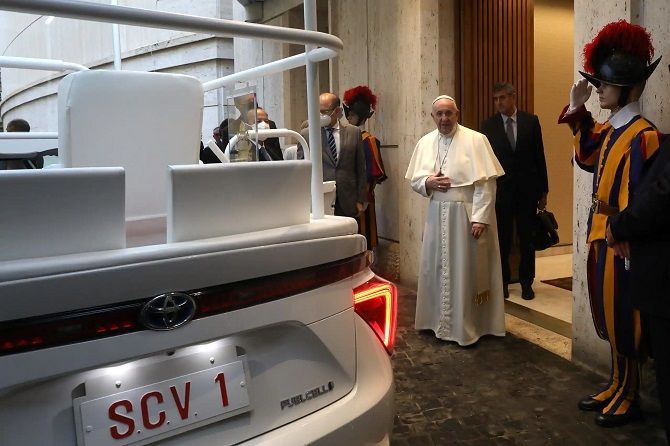 On top of all that, it has a range of roughly 500 kilometers on a full tank - which is pretty impressive. We test drove the Mirai alongside the fourth-generation Prius very briefly a couple of years ago on Fuji Speedway, and not only does it drive as well as an electric car, it handles impeccably too.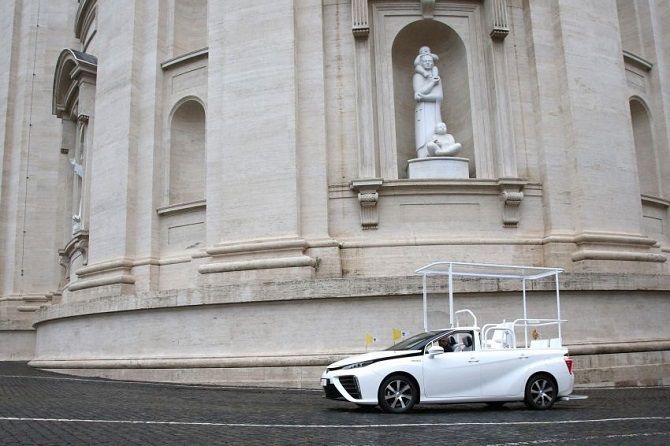 This new Popemobile will also be free of bulletproof glass - something interesting and a show of faith on the Pope's behalf. This will also help the Mirai with maintaining good efficiency as bulletproof glass is extremely heavy.
---
---
---
---
Comments