Hyundai Santa Cruz, The Sexiest Pick-Up We Can't Have Yet
Auto News Doesn't this look good? Despite it being an artist rendering, it's what Hyundai's long-rumoured pick-up should look like when the South Korean automaker finally decides to pull the covers off their 'Santa Cruz', as it's being referred to constantly.
It's the creation of Russian website Kolesa.ru, which did a superb job making this look as lifelike as possible, matching up with what we know so far about the internal Hyundai prototype, replete with nuances of the brand's latest styling cues.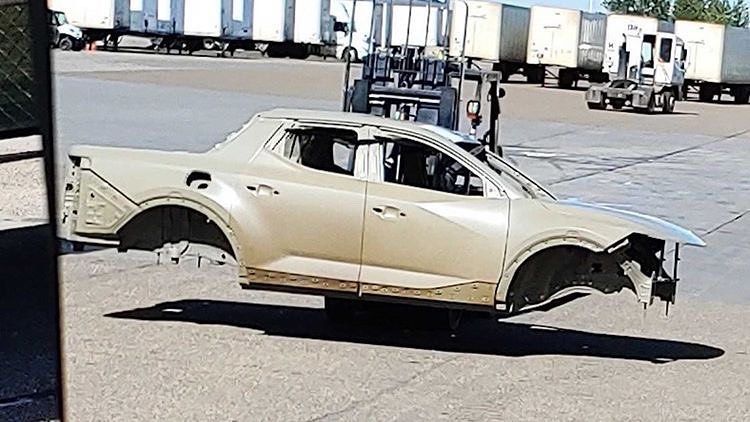 Much of this was derived from a leaked image about 2 weeks ago, showing what is likely a near finished version of the Santa Cruz's shell as it was being transported. It's body is unpainted so it's safe to assume that it's either being hauled to have its exterior colour applied or being stored for the layer of primer to fully cure.
Regardless, this all but proves that Hyundai is indeed keen on entering the pick-up space and will probably do so in the near future, something they've neither fully confirmed nor denied since showing off the Santa Cruz in concept form back in 2015 at the Detroit Motor Show.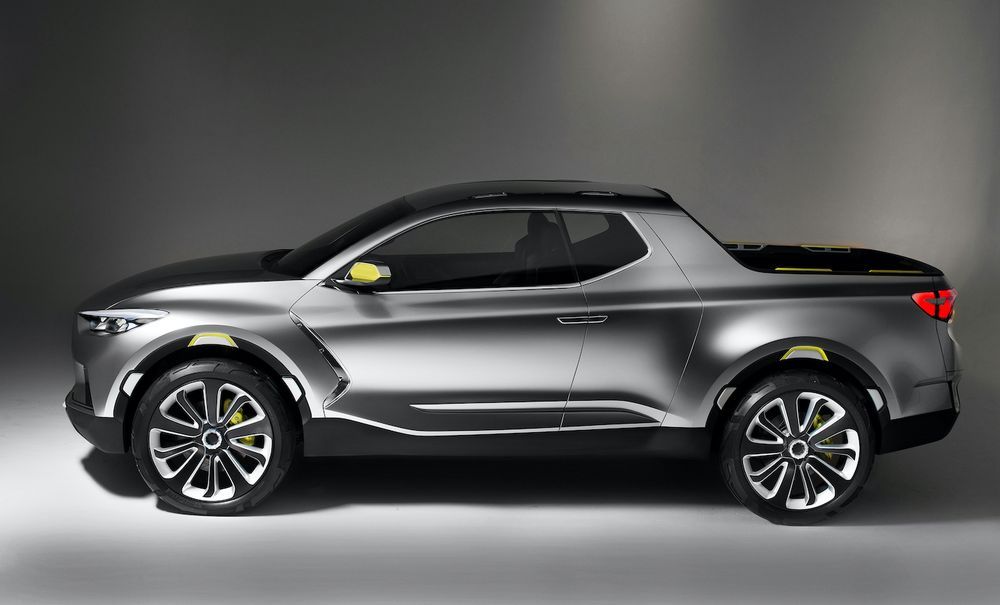 While the concept version was much more stylised and had a somewhat coupe-style extended length front door, the production version looks to be much more in-line with what we expect - a dual-cab layout and four proper doors.
Still, the Santa Cruz's proportions suggests a greater emphasis on it being more urban-friendly and lifestyle-oriented. The rear cargo bed looks smaller than those found on, say, a Toyota HiLux or Ford Ranger, though this could be a result of the sloping C-pillar obscuring a clear dividing line.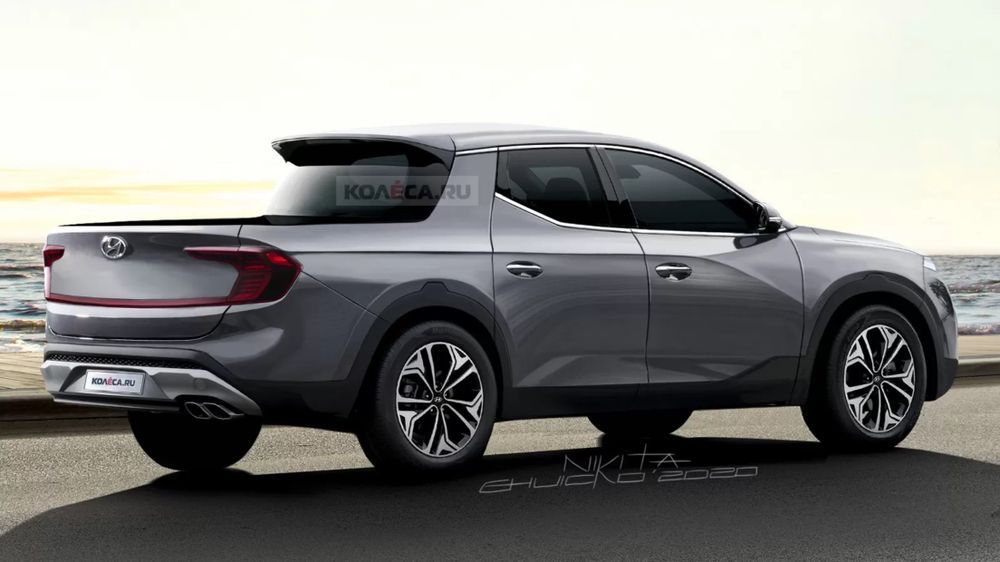 It's a much less boxy design than the usual pick-ups we've seen, speaking to Hyundai's desire to entice a much broader spectrum of buyers that may not have considered this type of vehicle before. And based on the renders, it might even border on 'sporty'.
Its wheels (on the render) are taken from the newest Santa Fe and seems to suit the truck pretty well. There's ample amounts of dark grey cladding around the lower perimeter, as per the norm. However, we're still in the dark on the interior.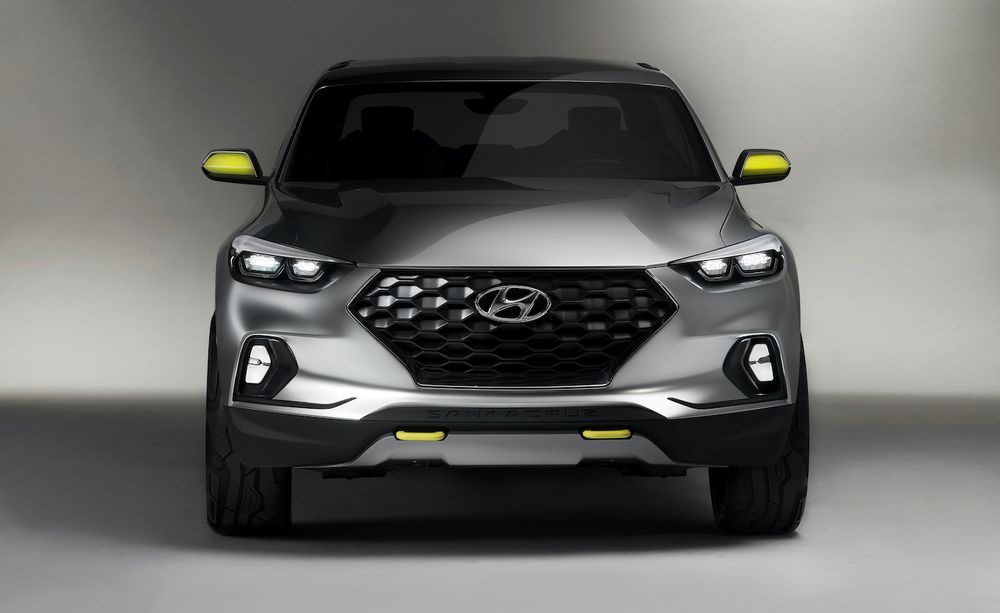 The Santa Cruz concept first appearing in Detroit was already a clear indication that the production model would be designed and developed to succeed in truck-crazed North America. However, with the embers of Dieselgate still burning, it probably means that it will be petrol-powered in that market.
To that end, the US-spec Santa Cruz could utilise the powertrain packages from the newly released Palisade SUV, namely a naturally aspirated V6 in either 3.3, 3.5 or 3.8-litre varieties, producing between 250 and 290hp. It's smooth and gutsy enough and arguably better from that 'lifestyle' angle given its looks and positioning.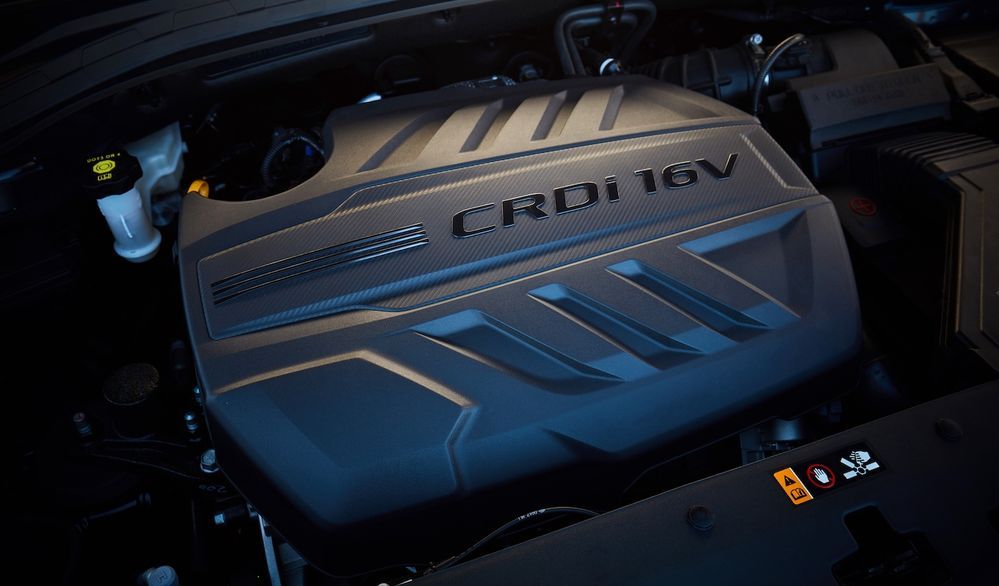 Bring the Santa Cruz to Malaysia, though, and the road tax would be a huge hurdle for the fresh-faced Hyundai. Hyundai would need to fit some smaller capacity diesels in order to hit the ground running, and thankfully they already have a line-up of strong oil burners to pluck from.
The 2.2-litre CRDi turbodiesel unit from the Santa Fe or Kia Grand Carnival is the kind of proven performer that would suit it perfectly. And with 200PS and 441Nm going to all four wheels, power and torque would be on-par with what the current crop of the Santa Cruz's would-be competitors are peddling.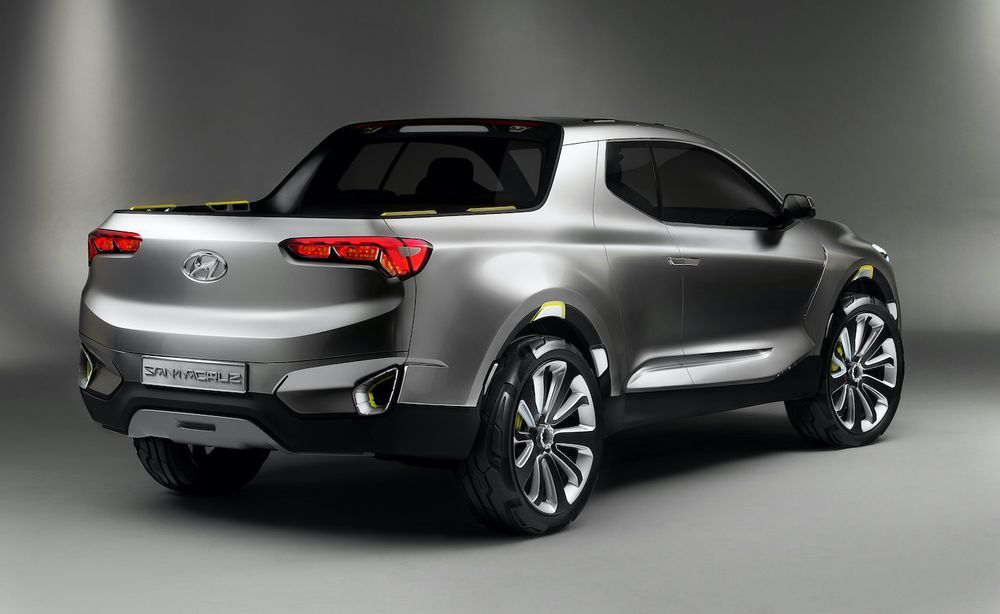 Load lugging and towing wouldn't be a problem for the Hyundai pick-up either, but we reckon its pure lifestyle (there's that word again) appeal and approachability will be the ace up its sleeve. Should they price it right relative to its features/equipment, dress it up with a plush cabin, and engineer it to have more forgiving car-like dynamics, Hyundai could burst out of the gate with a really strong contender. Maybe it'll even skim a good deal of sales away from the SUV segment.
If this is what the Santa Cruz is shaping up to be, we definitely want it. Hyundai-Sime Darby Motors, you know who to call...
---
---
---
---
Comments