Toyota's New GD Turbo-Diesel Engines Gets Detailed
Auto News In May, Toyota introduced the all-new Toyota Hilux in Thailand which featured the car maker's new GD range of turbo-diesel engines.
Now, more details about the new powerplants have been provided, giving us a detailed look at the new technologies that went into the 2.8-litre 1GD-FTV and 2.4-litre 2GD-FTV engines.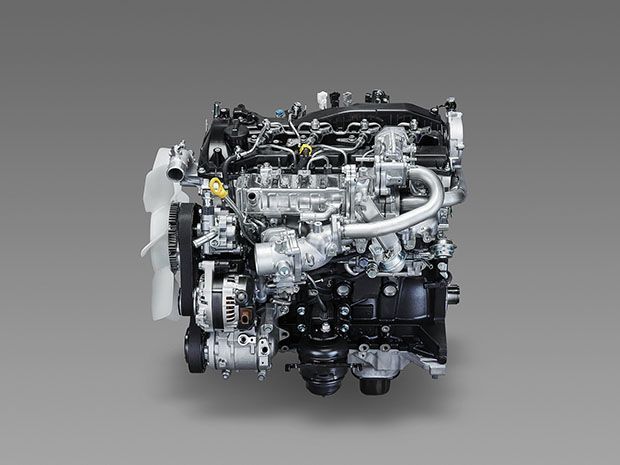 Fuel efficiency has been improved by 15% along with maximum torque by 25% and low speed torque of 11% thanks to the use of Thermo Swing Wall Insulation Technology (TSWIN), the first used in the world. This makes the 2.8-litre 1GD-FTV engine one of the most thermally efficient (44%) engines that Toyota has ever produced, surpassing the previous KD range of engines.
Along with TSWIN, silica-reinforced porous anodized aluminium (SiRPA) is used on the pistons to reduce cooling loss during combustion by approximately 30%. The material is capable of high insulation and dissipation allowing it to be easily to heat and cooled.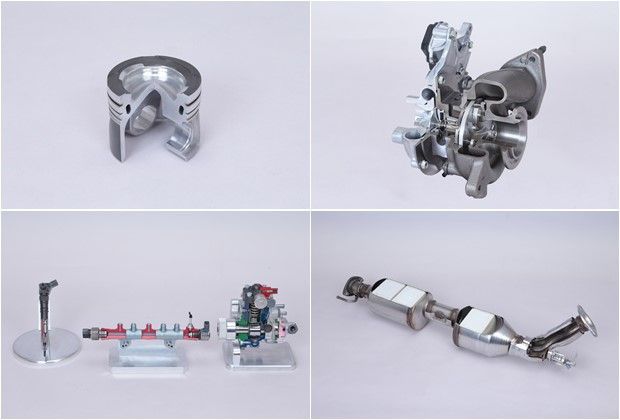 A reworked intake port shape see an increases in the amount of air flow into the cylinders while the common-rail fuel injection system now achieves a higher pressure and features a more advanced fuel injection control to optimise the injection of fuel into the combustion chamber.
The Toyota-produced variable geometry turbocharger is now 30% smaller than current and features a newly developed turbine that improves efficiency to provide instantaneous acceleration response and to produce maximum torque over a wide range of rpm.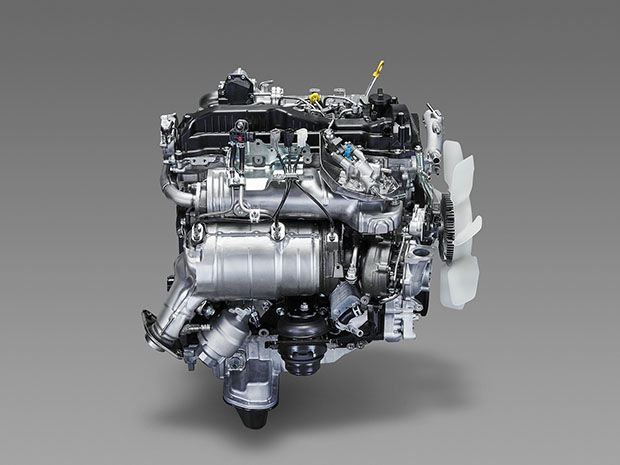 Toyota's first-ever Selective Catalytic Reduction (SCR) system can also be found on the engines, eliminating up to 99% of nitrogen oxide (NOx), one of the main causes of air pollution.
Toyota say that by 2016, the engines will be offered in 90 markets worldwide and by 2020, they are expected to found in at least 150 markets.
Here are the specifications of Toyota's new GD engine range:
1GD-FTV (Diesel)
Specification: 2.8-litre in-line four-cylinder DOHC VN Turbo with Intercooler
Power: 177PS @ 3,400 rpm
Maximum torque: 450Nm @ 1,600-2,400 rpm
Low speed torque: 370Nm @ 1,200 rpm
2GD-FTV (Diesel)
Capacity: 2.4-litre in-line four-cylinder DOHC VN Turbo with Intercooler
Power: 150PS @ 3,400 rpm
Maximum torque: 400Nm @ 1,600-2,000 rpm
Low speed torque: 330Nm @ 1,200 rpm
---
---
---
---
Comments