UMW Grantt Unveils New Stellar 8000 Fully Synthetic Engine Oil
Auto News UMW Grantt International Sdn.Bhd today expanded its product line up with the launch of four new products:
Grantt Stellar 8000 SAE 0W-20 API SN PLUS fully synthetic engine oil
Grantt Quasar SAE 10W-40 API CI-4/SL mineral engine oil
Grantt ATF CVT automatic transmission fluid
Grantt ATF WS (world standard) automatic transmission fluid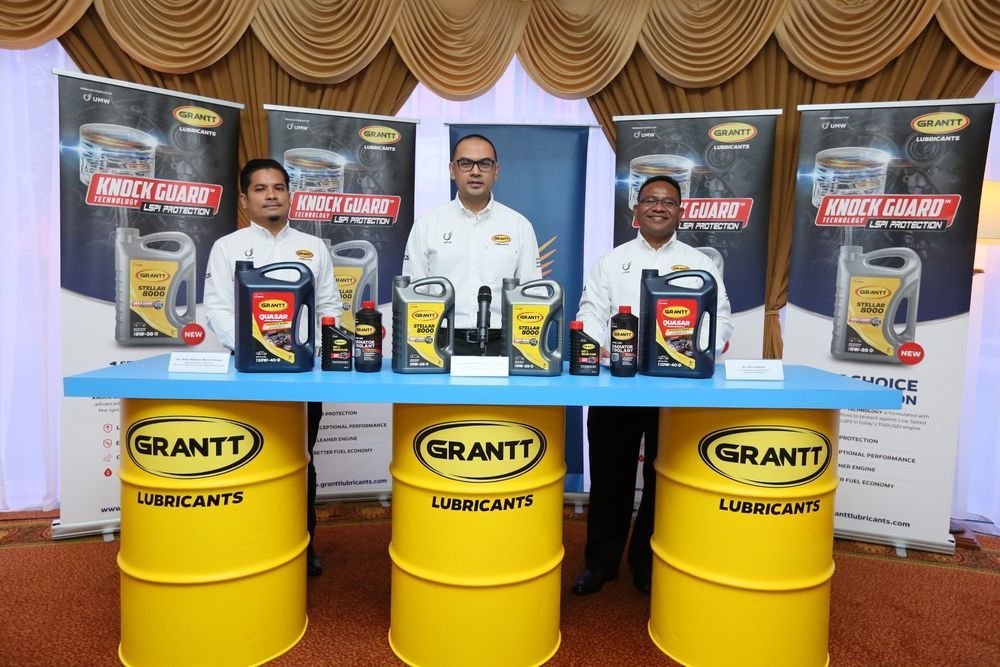 The main highlight was the Grantt Stellar 8000 SAE 0W-20, which is formulated with Knock Guard technology.
Best suited for cars with TGDI and GDI engines, the engine oil provides users with protection from LSPI (Low Speed Pre-Ignition) or knocking.
"With more car manufacturers developing engines which are increasingly smaller, more efficient, more advanced and at the same time more powerful, this also creates more extreme operating conditions, especially for TGDI engines. This makes today's engines more susceptible to LSPI (knocking) which causes internal engine damage and lead to engine failure."
"The Grantt Stellar 8000 SAE 0W-20 was engineered with this in mind to give drivers outstanding LSPI protection," said Megat Shahrul Azmin Nordin, President of Manufacturing & Engineering (M&E) Division, UMW Corporation Sdn. Bhd.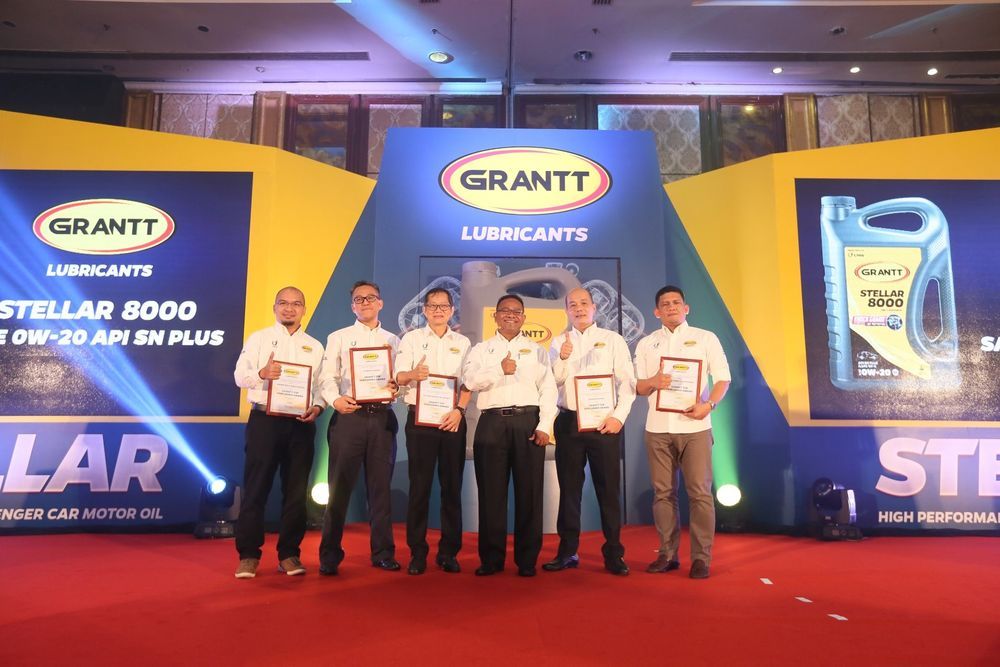 The new Grantt Stellar 8000 is said to deliver more than 80% better engine protection against wear and tear. It also has antioxidant additives which control oil thickening, resulting in better air flow to crucial engine parts throughout the oil drain interval.
With its 0W rating, the new Grantt engine oil also aids and protects during cold starts while maintaining a consistent viscosity at optimal and higher engine operating temperatures. Its advanced dispersant and detergent help to prevent sludge formation and varnish deposits for cleaner engine internals.
While the Grantt Stellar 8000 0W-20 API retails at RM199 (Peninsular Malaysia) for a four-litre bottle, the other newly launched products are priced from RM50 each.
---
---
---
Related News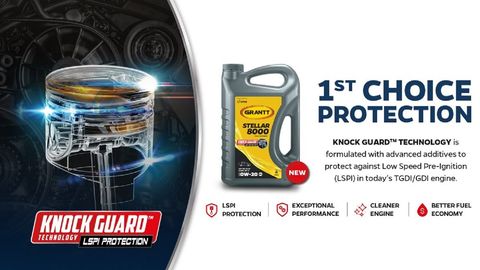 Insights
Today's engines are smaller, more efficient, more advanced and more powerful. Those engines, especially Turbocharged Gasoline Direct Injection (TGDI) ...
---
Comments