Updated Mazda 3 Goes On Sale in Japan
Auto News Mazda Motor Corporation has released an updated Mazda 3 hatchback (known as the Axela in Japan) which goes on sale in Japan today. The updated model line-up now features and expanded diesel engine line-up - with 1.5-litre SkyActiv-D now joining the existing 2.2-litre SkyActiv-D.
Guided by the commonplace, technology ethos of Jinba-Ittai, the updated Mazda Axela features an enhanced suite of functions to further highlight the Axela's dynamic prowess and characteristic driving sensation.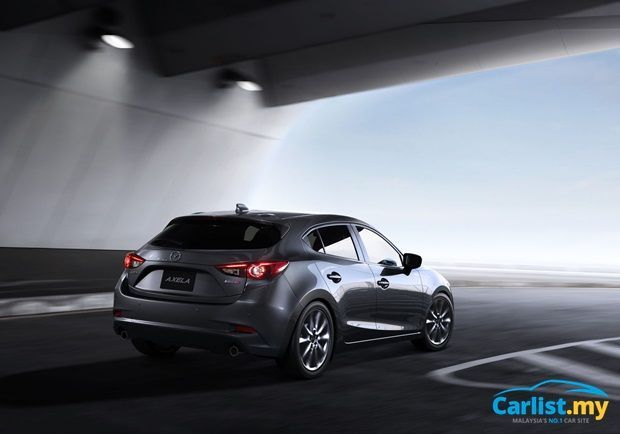 New to the fore are technologies such as G-Vectoring Control and Natural Sound Frequency Control, with the latter fitted to the diesel-powered variants. Equipment and safety kit gets a boost too with an updated Active Driving Display and a Mazda first, Hazard detection technology.
G-Vectoring Control (GVC)
GVC is a control technology that varies engine torque in response to steering inputs in order to provide integrated control of lateral and longitudinal acceleration forces. It optimises the vertical load on each wheel to make the motion of the vehicle smoother and more neutral feeling.
The system is claimed to be effective during collision avoidance manoeuvres and improving handling on slippery road conditions.
SKYACTIV-D (DE) Precision Boost Control
By optimising boost control and making more precise fuel injection possible, engine torque response is optimised even under light-load conditions.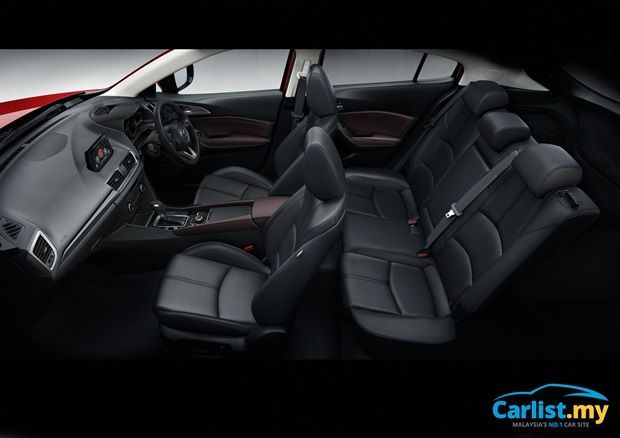 SKYACTIV-D Natural Sound Frequency Control
Mazda studied the relationship between pressure waves (vibrations) resulting from engine combustion, the cause of engine knock, and the resonant frequency of parts (structural resonance). A damper is now incorporated into the piston pin to reduce knock at around 3.6 kHz, which is caused by vibration of the pistons and connecting rods upon combustion.
Mazda found that knock increases around 1.3 kHz, 1.7 kHz and 2.5 kHz because peak engine vibration and peak structural vibration coincide. By controlling fuel injection timing to within 0.1 millisecond, engine vibration is used to cancel out structural vibration, thereby reducing knock and producing smoother engine operation.
Vehicles with the Skyactiv-D 2.2 engine are now also available with i-ACTIV AWD, Mazda's all-wheel-drive system.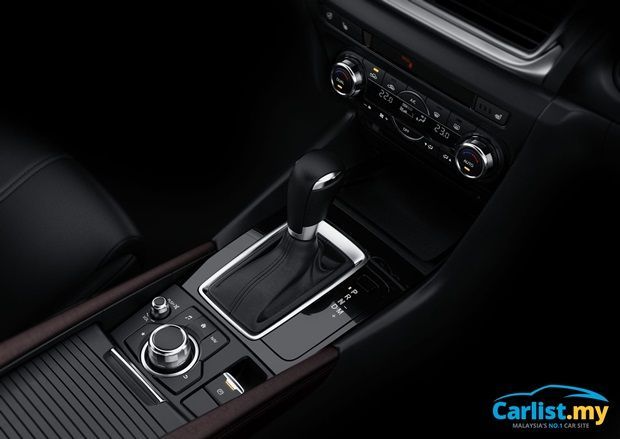 Updated Active Driving Display
Information on the driving environment is displayed in the top half and information on the vehicle below, the display is upgraded to full colour with higher brightness levels, definition and contrast.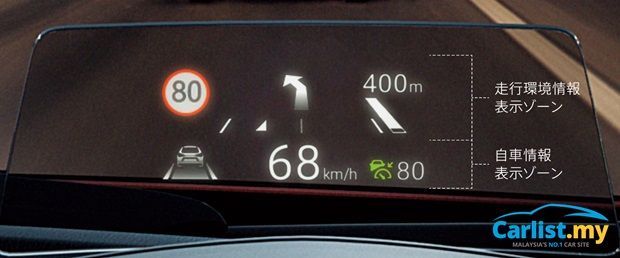 Mazda Traffic Sign Recognition System (TSR)
A first for Mazda, a forward-sensing camera picks up speed limit signs and the speed limit is shown on the active driving display. A flashing light on the display cautions the driver when the speed limit has been exceeded, optionally a buzzer can also be set to sound. The system also detects "no entry" and stop signs.
Adaptive LED Headlights
High beams are divided into four LED blocks laid out horizontally, each of which can be turned on or off individually. When driving with high beams, the headlights of oncoming vehicles or tail lights of vehicles ahead are detected and the appropriate block of LEDs is turned off.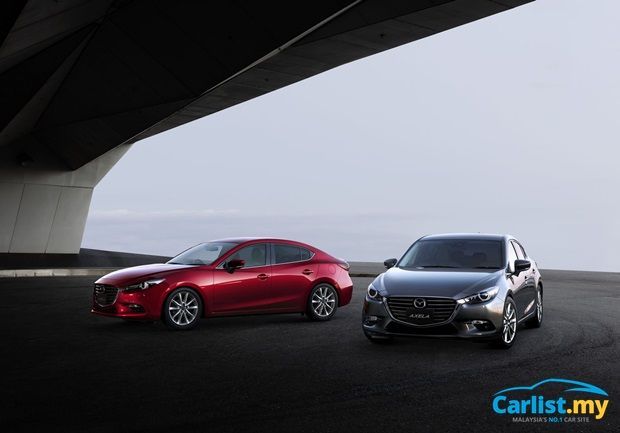 Smart City Brake System – Forward (SCBS F)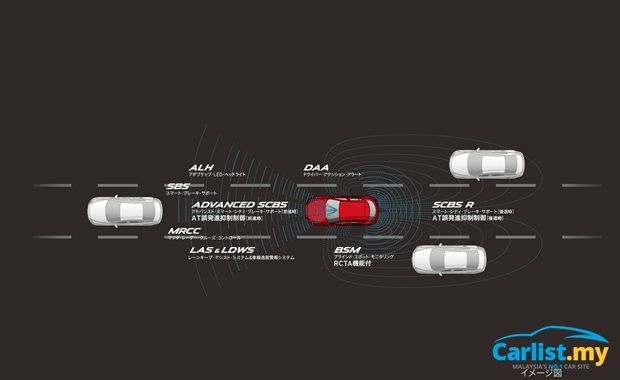 The near infrared laser sensor used with SCBS F has been changed to a forward sensing camera capable of detecting pedestrians as well as vehicles.
The range of speeds at which vehicles are detected has been expanded from 4 - 30km/h previously to 4 - 80km/h. Pedestrians can be detected at 10 - 80km/h.
Machine Gray Premium Metallic, which first debuted on the all-new Mazda CX-9 and MX-5 RF has been made available in this updated Japanese market Mazda 3. Nine colour options are available in total, including a new Eternal Blue Mica. Interior updates feature a redesigned steering wheel.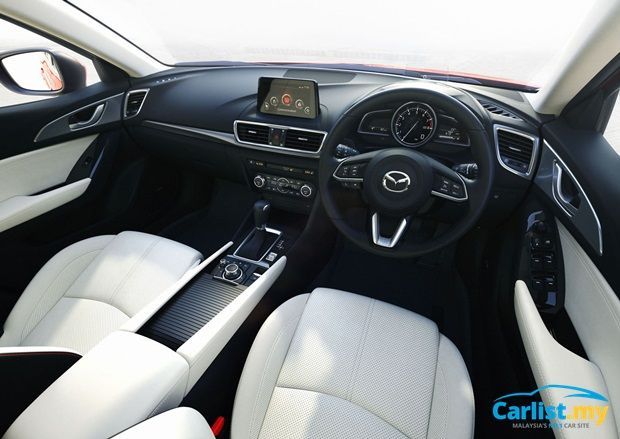 While we must stress that the updated Mazda 3 is a Japan domestic market offering, locally we can look forward to the new range of diesel vehicles that will be launched in very short order.
---
---
---
Comments