Used Car Guide: BMW 5 Series (E39) – Timeless Beauty
Buying Guides The original E12 5 Series introduced in 1972 was the model from which BMW's current model naming nomenclature is derived. So named because it was the fifth model from BMW's 'New Class' model line, the mid-sized 5 Series nevertheless became the basis of BMW's model hierarchy – the compact 3 Series and larger-sized 7 Series limo were later additions to the range.
Through its multiple reincarnations, the 5 Series had consistently reinvented itself as a segment leader in offering an unrivalled driving performance among its peers. Today, the 5 Series is seen by many as a highly aspirational vehicle. New or used, a BMW 5 Series is a car that many enthusiasts seek to reward themselves with.
A high point of the 5 Series lineage was the fourth-generation E39 model, produced from 1996 to 2003. Highly regarded by BMW enthusiasts, the E39 was the bridge between the rudimentarily mechanical E34 and electronically advanced E60. Despite being 20 years of age, it is also exceedingly good-looking. A pre-owned E39 today represents an attractive, attainable, and deliciously salivating preposition for any BMW enthusiast.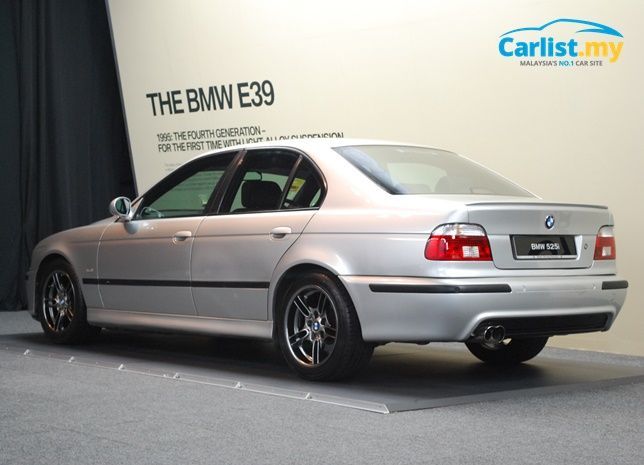 Specifications
Engines: The E39 came with a wide range of six- and eight-cylinder petrol engines, but the most commonly available variants in Malaysia are the following:
520i: 2.2-litre, M54 Inline-6 Double VANOS, 168hp, 210Nm, 2000-2003
523i: 2.5-litre, M52 inline-6 Single VANOS, 168hp, 245Nm, 1996-2000
525i: 2.5-litre, M54 inline-6 Double VANOS, 189hp, 245Nm, 2000-2003
528i: 2.8-litre, M52 inline-6 Single VANOS, 190hp, 280Nm, 1996-2000
530i: 3.0-litre, M54 inline-6 Double VANOS, 228hp, 300Nm, 2000-2003
Transmission: All E39 variants sold in Malaysia through official channels came with 5-speed automatic transmissions as standard. Units with manual transmission can be found if you look hard enough, but they are either parallel imported or converted by their owners.
Origin: Locally-assembled at Shah Alam.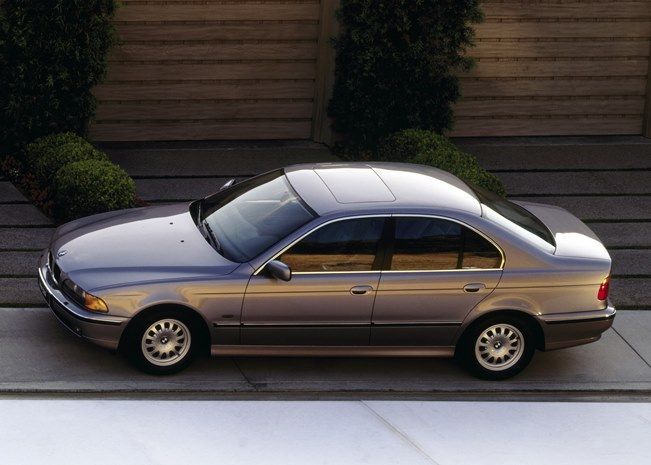 Overview
First shown at the 1995 Frankfurt Motor Show, the E39 made its way into Malaysia the following year. Both design- and engineering-wise, the E39 was a massive advancement from the preceding E34 model. Power came from a pair of six-cylinder engines from the M52 Single VANOS engine family, displacing 2.5 litres in the 523i and 2.8 litres in the 528i.
A highly-sophisticated vehicle even by today's standards, the E39 came fitted with advanced features such as electronic stability control and was one of the earliest cars in the market to offer Steptronic manual control for its automatic transmissions.
Major advancements were made in the E39's body construction, which featured almost complete usage of light alloy in its construction, achieving between 40 and 50 percent increase in stiffness over the E34 with minimal weight penalties. The E39 also marked a switch in steering system from the old-fashioned ball-and-nut system to a more contemporary hydraulic assisted rack-and-pinion setup. Interestingly, due to packaging reasons, V8-powered versions of the E39, including the M5, had to carry over the E34's steering and front axle.
The E39 received its midlife facelift in 2000. Besides an uplifted appearance, the updates also introduced new Double VANOS engines from the M54 family to replace the existing M52 series. The new engines offer similar levels of power from slightly reduced displacement which, in Malaysia, translates to lower annual road tax. The revised line-up consisted of the 2.2-litre 520i and 2.5-litre 525i. Above them, a new 3.0-litre 530i range-topper was added to the roster.
There are also very small numbers of the 523i and 528i with Double VANOS engines.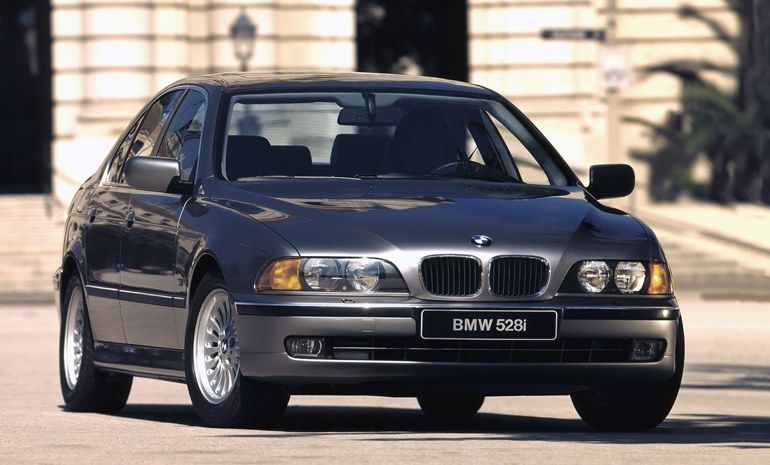 Maintenance
The E39 suffers from the common BMW stigma of being a car that is expensive to maintain. Well, it's no Toyota, but what would you say if we tell you that a normal lube change, recommended at 7,000km intervals with semi-synthetic oil, will set you back for only RM250 inclusive of labour?
Major servicing is recommended annually or after every 30,000km. For RM750 inclusive of labour, you get a full service of your transmission together with new plugs, air filter, and air-con micro-filter. Note that although all E39 automatics utilize ZF 5-speed transmissions, the transmission variant differs between Single and Double VANOS models. They require different fluid grades. If your mechanic mixed them up, good luck.
Remember also that this is a vehicle that pre-dates the current trend of downsized engines. On one hand, it means you get to enjoy the sweet and smooth revs of BMW's legendary inline-six engines; on the other hand, it also means your annual visits to JPJ will promise to be painful. Set aside the following amount every year for road tax:
520i, 2,171cc – RM551.00
523i/525i, 2,494cc – RM874.00
528i, 2,793cc – RM1,612.50
530i, 2,979cc – RM2,077.50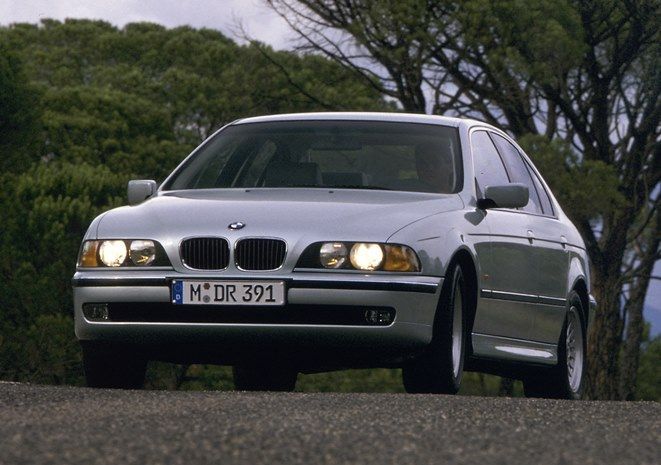 What to Watch out For?
As you would expect for a car its age, there are quite a few things to watch out for before putting money down for your dream E39.
Rust: E39s never rust. BMW used a highly-advanced galvanizing process to build the E39's bodyshell; its rust-proofing is therefore very robust. If you see an E39 with rust on its body panels or chassis, it's a sign that the vehicle suffered a major accident and was not properly repaired. That being said, parallel-imported units from the UK do suffer from rust on its suspension arms – a problem that is easily fixed.
Electronics: Contrary to popular belief, the E39's electronic architecture is actually very hardy; but if you are unfortunate enough to pick up one infested by electronic gremlins, good luck. Weak point in this area is the transmission control unit as well as the EWS2 or EWS3 immobilizer systems, the latter which can be bypassed by a competent mechanic.
Interior: The E39 has a very well-built cabin and should not give off rattles. That being said, the plastic parts do peel off due to effects of our hot and humid weather.
Chassis: The E39's reputation for dynamic prowess precedes it, but that competence requires some tender loving care to upkeep. Fluid leaking from the steering rack is common, but is a serviceable condition. Bushes and ball joints of its intricate suspension setup also require change after a number of years, but do note that oversized rims beyond 17 inches accelerate wear and tear in this area considerably.
Engine & Drivetrain: All engines of the E39 run on timing chains, so no costly timing belt changes to worry about. Reliability-wise, the 520i is also found to be the least problematic. Oil consumption is a common occurrence regardless of engine and the coil packs are known to be a weak point of all engines, leading to misfiring. Be wary of engines that have clocked mileage in excess of 250,000km.
From the Used Car Lot
There are currently about 70 units of the E39 listed in Carlist.my with prices starting from as low as RM19,000 rising to as high as RM43,000. Despite offering the least in performance, the 520i holds its value best compared to the other variants (we couldn't find one asking for less than RM28,000), ostensibly due to the lesser road tax it incurs compared to its 2.5- and 2.8-litre siblings.
A good performance compromise would be the 2.5-litre 525i of the 2000-2003 vintage. This variant offers comparable outputs to the 528i at a fraction of the road tax; best of all, it sports the more attractive facelifted appearance with LED tail lights and the original Angel Eye position lamps. Most of these cars are listed in the RM25,000-RM40,000 range.
Keep in mind that even the newest E39 on the street is as old as a Form 1 kid. Financing for these cars will be hard to come by, so buyers ready to pay cash will find themselves in strong negotiating positions. For less than immaculately-maintained units, set aside anywhere between RM7,000 and RM10,000 to have all major wear-and-tear items replaced or refurbished.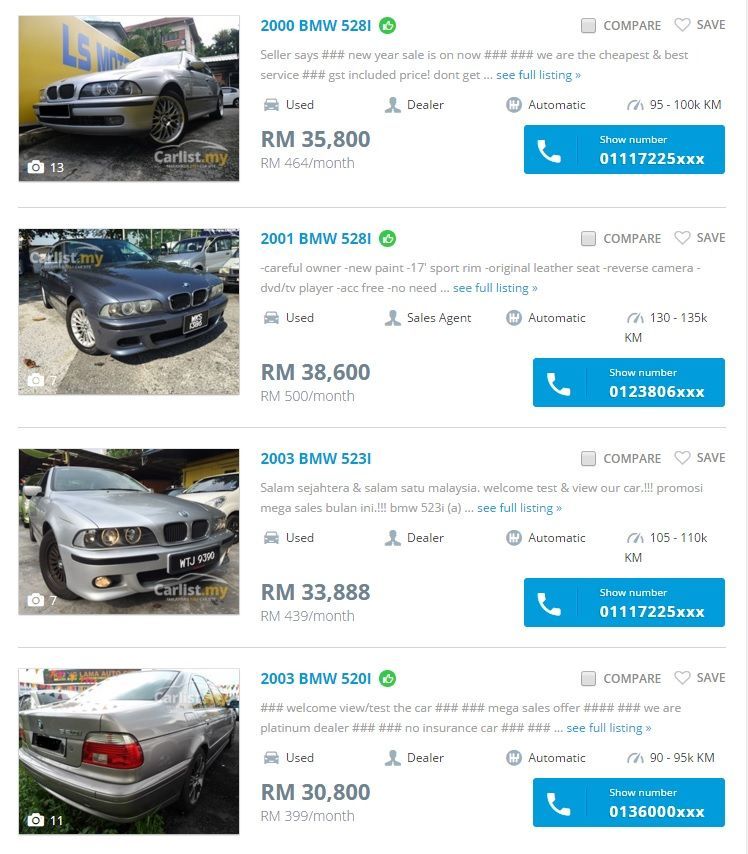 Find more E39 BMW 5 Series at Carlist.my.
Information in this review is compiled with input from Bluegreen Motor Werks, a specialist third-party BMW workshop based in Petaling Jaya. If you are in the market for a pre-owned BMW, this workshop offers the useful service of a detailed pre-purchase inspection for a very reasonable fee. Situated just off the Federal Highway near the Freescale plant, the workshop's personnel can be contacted at 010-288 3689 or 016-338 8910.
---
---
---
---
Comments