Volkswagen Golf TDI Sets New Guinness World Record: 2.9 l/100km Across 13,250 KM
Auto News Volkswagen of America, Inc. has announced that a new Guinness World Record was set today for the "lowest fuel consumption – 48 U.S. contiguous States for a non-hybrid car" with an amazing 2.9 l/100km (81.17 mpg), accomplished in a 2015 Golf TDI Clean Diesel.
Travelling a distance of 13250km around America in 16 days, the Volkswagen Golf managed to overshadow the previous record of 3.01 l/100km (77.99 mpg) by more than 3 mpg. That's not all because the diesel-powered Golf managed to beat the hybrid vehicle record of 3.16 l/100km (74.34 mpg) by more than 6 mpg. In total, the Golf used about RM1118.95 ($294.98 ) worth of Shell Diesel fuel which is 383.95 litres (101.43 gallons).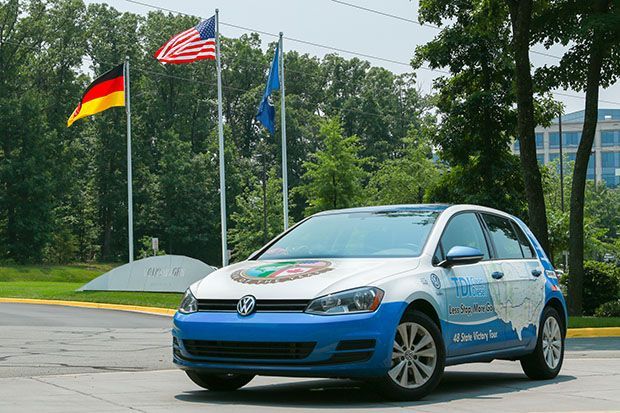 The team behind the achievement was Wayne Gerdes, automotive journalist and founder of cleanmpg.com and his co-driver Bob Winger, an electronics engineer long involved in energy and conservation projects.
"Volkswagen's TDI Clean Diesel engines are just amazing," said Wayne Gerdes. "I don't think people realize the potential mileage you can get from them. In our experience, it is possible to get truly impressive mileage results by using just a few simple fuel-saving techniques."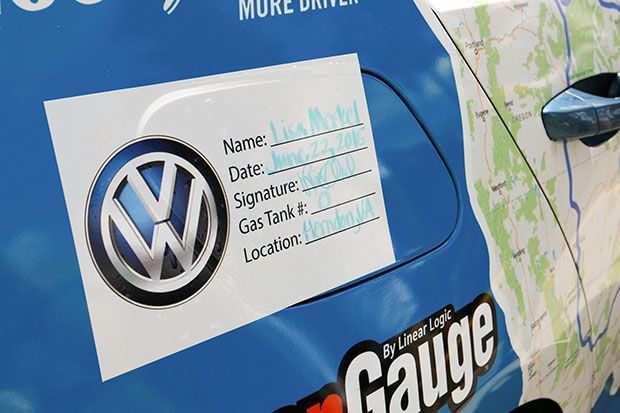 The Golf TDI comes with a direct-injection and turbocharged Clean Diesel engine paired to a six-speed manual transmission. It has an EPA estimated highway fuel economy of 5.22 l/100km (45 mpg).
For the attempt, the Golf TDI used Shell ultra-low-sulfur diesel fuel and Goodyear Assurance Fuel Max tyres. The record-setting Golf TDI was also equipped with a Linear Logic ScanGauge II to precisely measure fuel economy, G4 smartphones by LG and a Garmin nüvi 57 LM GPS navigator to meet Guinness World Records tracking requirements.
---
---
---
Comments