Volkswagen Jetta Sports Edition Review – Sporty by Name, Sophisticated by Nature
Reviews Long ago it wasn't just about space and rear legroom that were the main selling points of big luxury cars. Back then big cars did ride more comfortably because they were more stable at high speeds and its longer wheelbase resulted in a ride that was generally smoother and more settled. Also their size and expected premium allowed manufacturers to squeeze more refinements in than they would on smaller cars for the average buyer.
As time passed, cars have not only grown in size, but the democratisation of technology has allowed for more gadgets and gizmos to be fitted on board. Even so, there is a prevailing impression that big cars are inherently more comfortable, after all it isn't as though you can replicate the stable riding characteristics on a smaller and lighter car. Though that being said, it is now a point that is rendered moot with the Volkswagen Jetta.
Volkswagen Jetta Sports Edition Specifications
Price: RM126,888
Engine: 1,390cc 4-cylinder Twincharged petrol
Power: 160hp @ 5,800rpm
Torque: 240Nm @ 1,500-4,500rpm
Transmission: 7-speed dual-clutch, front-wheel drive
Safety: 6 Airbags, stability control, ABS with EBD and brake assist, hill-hold control, ISOFIX child seat anchor points
Origin: Locally assembled from Pekan, Pahang
Exterior – Unadventurous, but Timeless
Stylistically the Jetta won't be turning many heads as it looks as straight forward in its design as the sketch of a traditional three-box sedan as you can get. There are no swoops on its bonnet, no intricate curves that run along its body, or complex surfacing that has become the norm these days.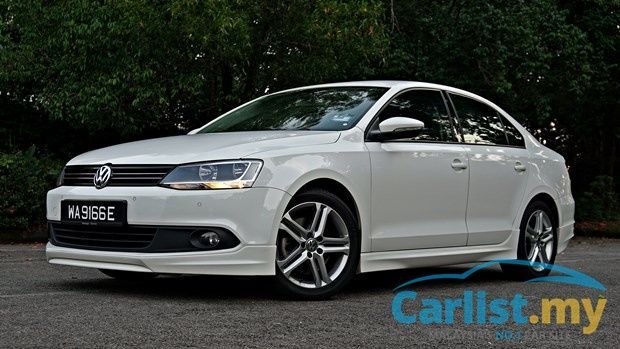 And yet, the more you look at it, the more you begin to appreciate all the fine details that is found in its styling. Its handsome proportions is defined with straight and crisp lines that were drawn to millimetre perfection, lending it a shape that will wear its years far longer than its peers. It is as handsome as a tailor made Armani, an understated beauty that appreciates with time. This being the Sports Edition however, the Jetta's sublime looks is somewhat spoilt by the addition of the Sports Edition's 5-piece Zubehör Aerokit extensions. Nevertheless those striking 17-inch Silex alloy rims are a fine fit for the Jetta.
Interior – The Quality of Functionality
As interiors go, there isn't anything in particular to shout about the Jetta's cabin. Swathed in black from dashboard to floorboard, it is sober in its appearance rather than imaginative. Instead the Jetta's interior was designed to be functional, and in that sense it is job well done with every switch and button placed well within the driver's reach. Though the cabin does feature any neat or exquisite details, it feels solidly well built. Every panel and switchgear has a solid and hefty feel, lending an impression that the car is hewn rather than assembled.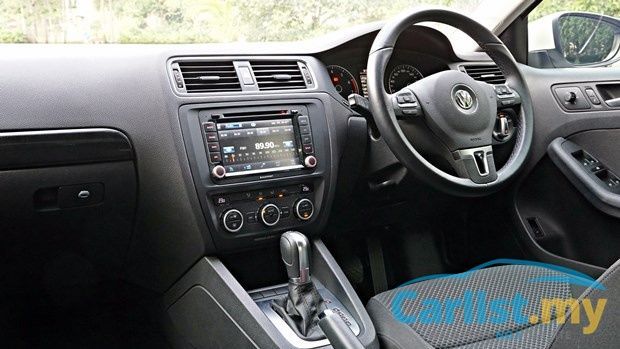 Exclusive to the Sports Edition is a new 7-inch multimedia touchscreen headunit that comes courtesy from Blaupunkt. The headunit comes fully-loaded with multimedia file playback support, Bluetooth connectivity, satellite navigation, and is well integrated with the car's steering wheel controls.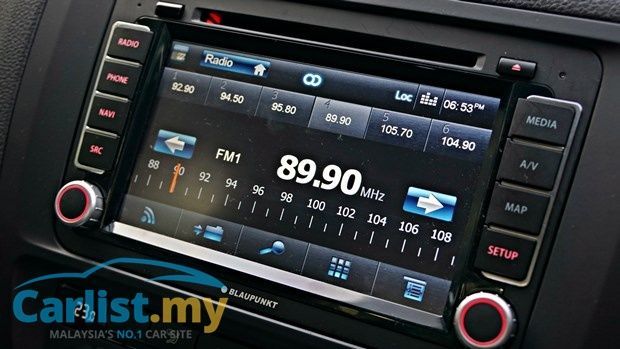 In terms of practicality the Jetta isn't short on storage bins, which comes a welcomed surprise as cabin storage is often a shortcoming with the interiors of European makes. For the Jetta there is plenty of space under the centre console as well as in the door pockets to store all your travel needs. As for luggage space, the Jetta has a 510-litres worth of bootspace, which is enough to easily pack in a weekend's worth of luggage for a whole family.
How Does it Drive?
As unassuming as the Jetta might seem, its strength lies with its on road manners, especially on long highway jaunts where the Jetta's autobahn-storming nature is in a class of its own. At high speeds, the Jetta has a rock steady demeanour and excellent cabin insulation which keeps all manner of noises suppress, allowing it to cruise comfortably, pushing triple digit speeds without much fuss.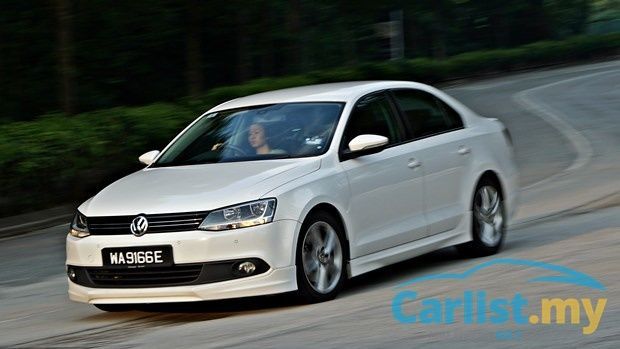 That being said, the Jetta isn't honed just for highway duties. As it turns out it is surprisingly adept at taking on twisting country lanes just as well. Its electromechanical steering has a very precise and weighty feel to it, whereas its chassis is well sorted to take on any sort of road, giving drivers the confidence to make the most of what its 1.4-litre engine has to offer.
As expected of Volkswagen's 1.4-litre twincharged petrol engine, the Jetta isn't for want in the power department, despite the diminutive size of the engine it is packing. The Jetta can sprint from 0 to 100km/h in 8.3 seconds, with the effortlessness of a turbocharged 1.6-litre engine, and more poke than a naturally-aspirated 2-litre unit. With such power squeezed from such a small displacement, there is one drawback to be noted, which is that at engine speeds of below 2,000rpm there is notable amount of turbocharger lag.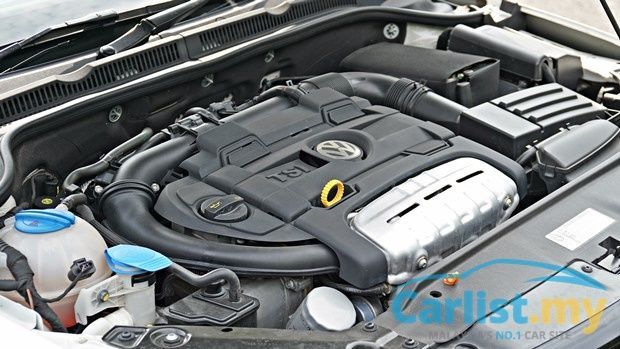 Even though the 1.4-litre engine comes strapped to a supercharger to serve up generous amounts of torque from the get-go, there is a noted pause near the 2,000rpm mark, just before the turbocharger is spooled up. If left to its own devices, the Jetta's dual-clutch transmission has a propensity to keep the revs below that mark in an effort to improve fuel efficiency, which can catch you off-guard on those crucial moments at roundabouts or junctions. It isn't all that much of a major bugbear as the situation can be easily remedied by switching the gearbox over to manual control.
With seven speeds on hand, the Jetta's dual-clutch transmission has a good spread of ratios to facilitate low-speed response, and coupled to a tall seventh gear, which allows drivers to stretch the legs of its twincharged engine.
How Comfortable Is It?
If the interior gives one the impression that it is hewn from something hard, the suspension and seats seem to reinforce that notion. And yet, though it might not have suspension that is made of soft pastry nor seats that let your body sink into its folds, the Jetta is better suited for those who have to spend hours behind the wheel.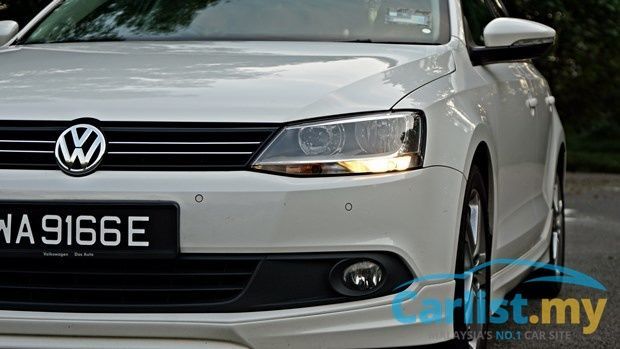 Its firmer suspension setup gives the Jetta a confident feeling on the road, cancelling out wayward body roll and keeping a taut and steady ride. That being said, even with low-profile tyres wrapped around large 17-inch rims, its dampers still does a fine job at absorbing any nooks and crannies on the road. As for the seats, its dense cushioning offers better body support that would keep you refreshed and focused, even on long journeys.
Rear occupant space for the Jetta is as expected of a C-segment sedan with ample leg and head room for the average sized Malaysian. While the Sport Limited comes pre-installed with Llumar window tinting, there are generously sized air-conditioning vents to send some cooling aid to the rear quarters. An especially welcomed addition for those particularly hot days.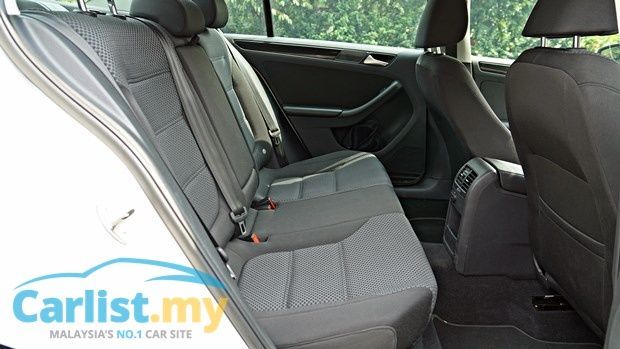 How Economical Is It?
It may have the on-road demeanour of a top-flight executive sedan, and plenty of power from its diminutive engine, but the Jetta sips fuel like a saint. On our drive around town and speedy highway runs, the Jetta yielded a fuel consumption figure of 8.5L/100km.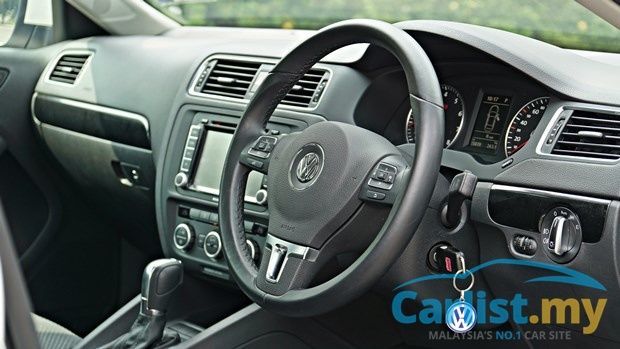 According to Volkswagen the maintenance cost of the Jetta over a 5-year period amounts to RM3,828.51, with yearly servicing costs ranging between RM469 and RM1,207. The Jetta's service interval is every 15,000km. Like all Volkswagen models from Volkswagen Malaysia, the Jetta comes covered with Volkswagen's 5-year unlimited mileage warranty and 5-year Mobility Guarantee.
Safety Features
Built with European standards of safety in mind, the Jetta comes with a full complement of six airbags, traction and stability control systems, with electronic brake assistance systems, and ISOFIX child seat anchor points. Also with the addition of front and rear parking sensors, manoeuvring the Jetta in tight spaces is made exceptionally easier, even though a car of its size doesn't really need them.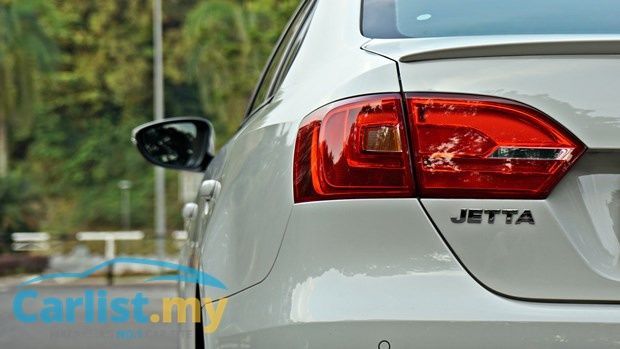 Conclusion
If you are looking for a hotted up Jetta, the Sport Limited won't bring any added performance cred to its hat other than its name. Nevertheless it isn't as though the Jetta needed to be any quicker or any hard sprung to improve its appeal. After all the Jetta had always traded on its very hushed ride, engaging drive, and big engine effortlessness coupled with small engine thirst, strengths that one would appreciate on long journeys day in, and day out.
The Sport Limited instead retains the all of the Jetta's unique characteristics, while adding on five-figures worth of kit in the form of the Zubehör Aerokit, 17-inch Silex rims, and Blaupunkt multimedia system. Even with all of the extras strapped on, the Sport Limited is priced at the standard Jetta's asking price of RM134,888, making it a proposition that is hard to resist.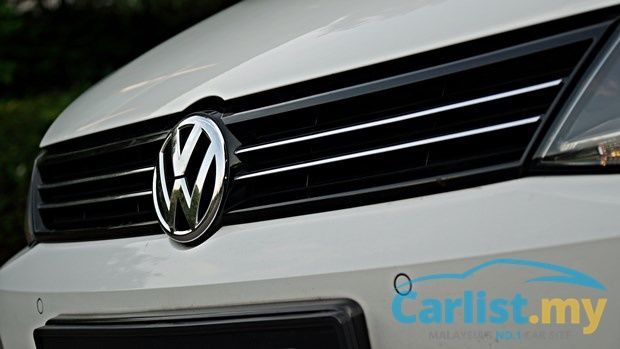 ---
---
---
---
Comments