Volkswagen To Launch Arteon In Korea, Malaysia To Follow Soon
Auto News Volkswagen Korea has confirmed that it will be introducing the Arteon in Korea later this year. Four-door coupe successor to the CC is the final part of Volkswagen Korea's product renewal exercise to regain the third spot among Korea's best-selling imported cars, which is currently lead by Mercedes-Benz, BMW, and Toyota.
Prior to its troubles with dieselgate, which hit Volkswagen Korea pretty hard as it was banking on powerful yet efficient clean diesel engines to sway buyers away from Korean models, Volkswagen was the third best-selling import brand in Korea.
Post-dieselgate, the Tiguan is the cornerstone of Volkswagen's recovery in Korea and it is now among the best-selling SUVs in there. Volkswagen Korea is confident that the Tiguan will surpass the nameplate's pre-dieselgate numbers set in 2015.
The company have also engaged Korean R&B artist Zion.T to be part of its "New Beginnings Campaign," which music video titled Nu Day, featured Zion.T in an Arteon.
Details and pricing have yet to be announced but the company did say that the Korean market Arteon will be powered by a 2.0-litre TSI turbocharged petrol engine and will be equipped with Volkswagen's latest advanced driving aids including adaptive cruise control and Traffic Jam Assist, while the interior will feature the fully digital Active Info Display.

At the same time, Volkswagen Passenger Cars Malaysia (VPCM) have also announced that the Arteon will be making its local debut at this weekend's (3-Nov to 4-Nov) Premium Auto Car Expo (PACE), happening at the Setia City Convention Centre in Setia Alam, Shah Alam.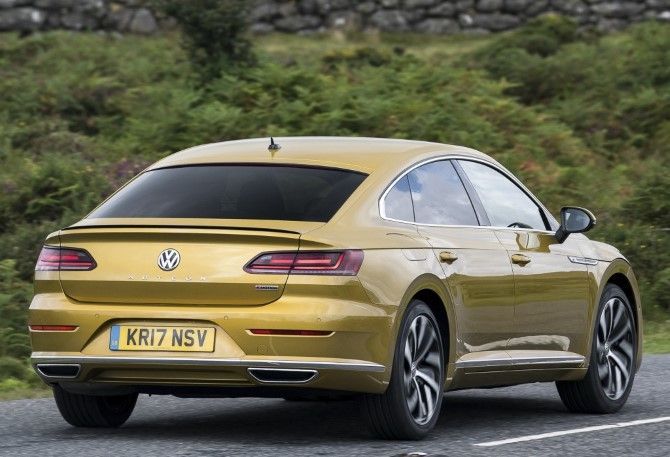 The debut will serve only as a preview and VPCM have yet to reveal any timeline for the sexy four-door coupe's market launch but you can be certain that it will be happening next year.
As a four-door coupe that's typically priced like an entry Mercedes-Benz C-Class and BMW 3 Series, the Arteon has no direct rival but it's marketed as a more spacious, sexier but equally German alternative to a traditional Mercedes-Benz C-Class or BMW 3 Series options.
---
---
---
Comments