Volkswagen Unveils Cars For Enthusiasts at Southern Worthersee
Auto News The annual Worthersee event is fairly well-known among the enthusiast scene, but one of the lesser known sister events is Southern Worthersee, or SoWo, which is held in Georgia, USA. This year the event was at Savannah, Georgia, and just as Volkswagen is heavily involved in the Austrian Worthersee event, they have put on display a number of enthusiast-oriented models for this year's SoWo.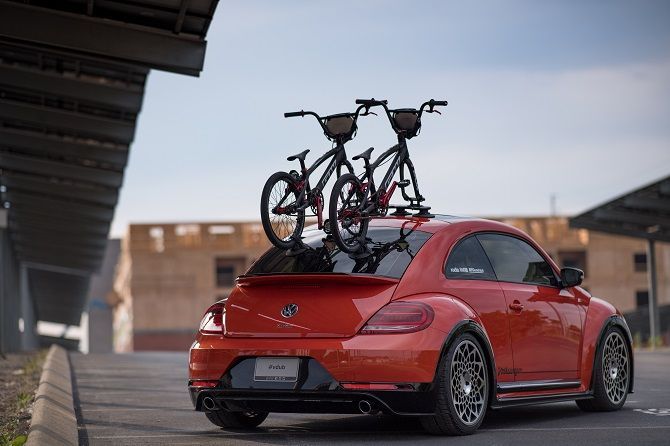 First up is the Beetle Post Concept. This is an interesting model because it could be one of the last few showings of the Beetle before the shuttering of the model that Volkswagen announced a couple of weeks ago. This car started life as a Beetle with R-Line trim and was modified to suit the tastes of championship-winning rider Alise Post.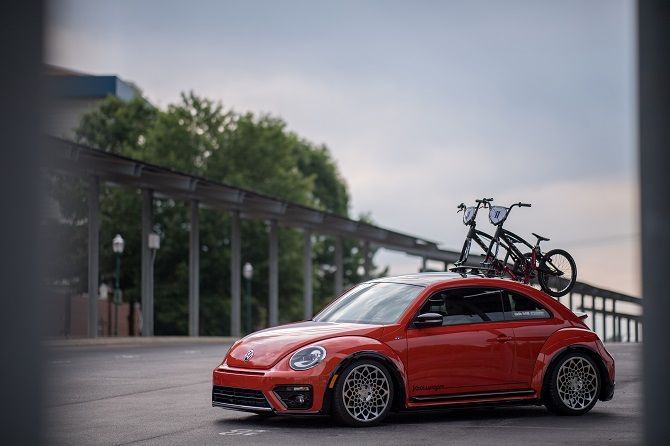 Two custom GW bikes sit up on the roof, but those aren't the stars of the show. Large 18-inch wheels from Radi8 and H&R coilovers help to provide a more aggressive lowered stance, while the Habanero Orange paint scheme with contrasting vintage lettering adds some extra flair.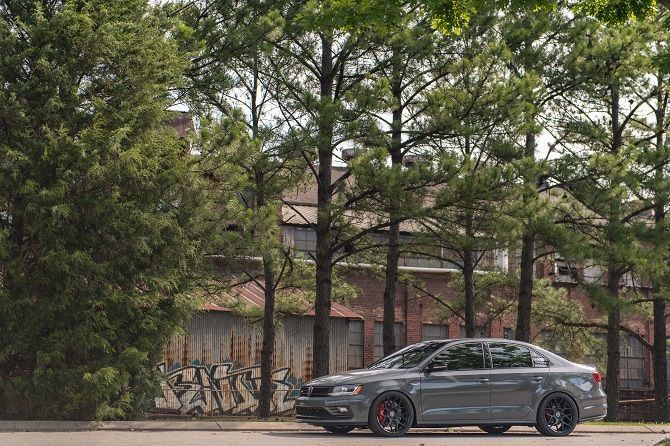 Next up is the Jetta GLI Nardo Concept, which is a model that has become exceedingly popular in the US over its numerous generations. Imagine a Golf GTI but with all of the practicalities of the Jetta and you have the Jetta GLI.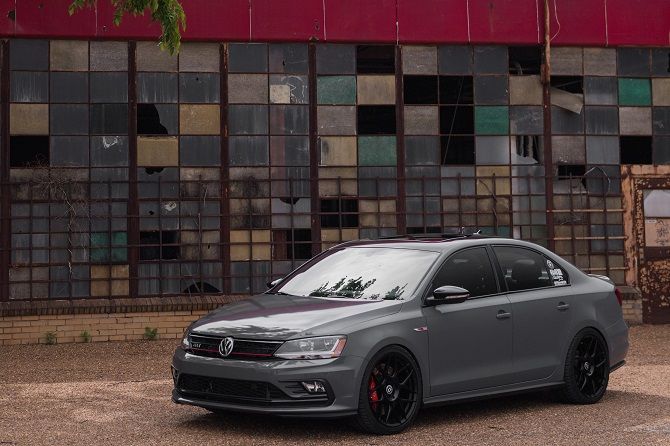 It's surprising that the car was never made available here given how popular sedans are in our market, but that's besides the point. This example at SoWo is finished in a Nardo Grey (a colour taken from Audi and made hugely popular across continental cars), and fitted with H&R coilovers. Nothing particularly fancy, but sometimes it pays to be understated.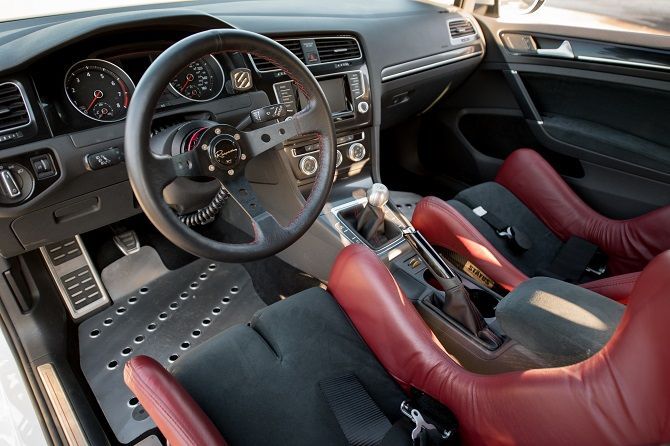 The Golf GTI RS Concept is an American take on what the Golf GTI should be in its most extreme configuration. This was done up by Sam Dobbins, the creative director at Vossen Wheels (yes, the original Vossen, not the fake nonsense you see here).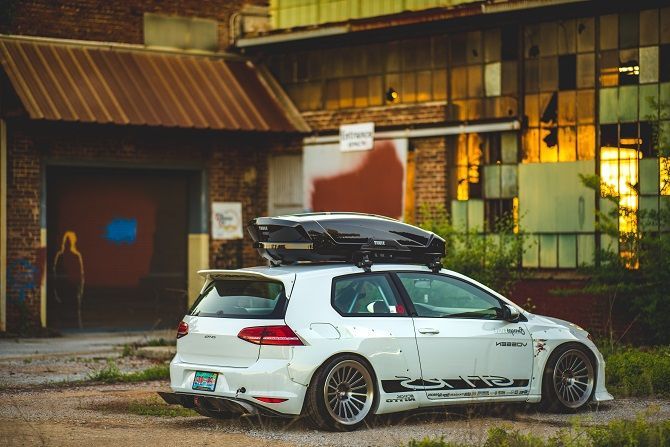 It packs a Rocket Bunny widebody kit that was adjusted to elminate wheel rub, along with a fully stripped out race interior, and (of course) Vossen wheels. There's a Thule carrier box up top for that practical touch, but on the whole it's an East-meets-West kind of build- like the occasional BMW M3 you see outfitted with TE37 wheels. In some cases it works, and this is definitely one of those cases.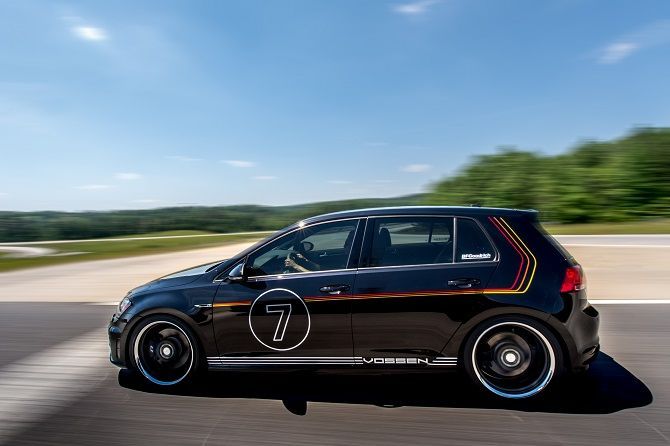 Another Golf to note is the Golf R Heritage Concept which takes things in a different direction on the modification side. While it may also sit on Vossen Wheels, the similarities with the Golf GTI RS Concept stop there.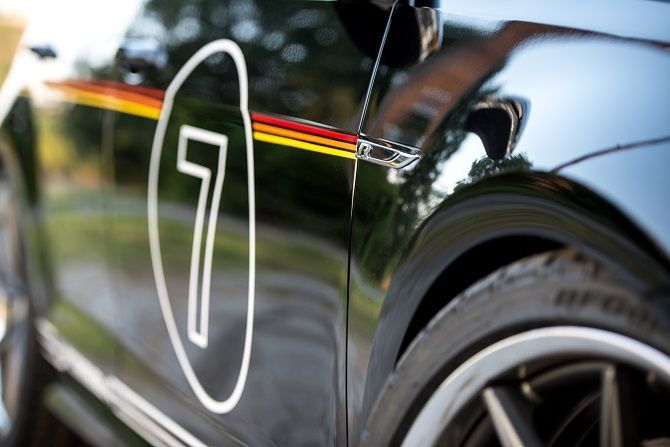 The gunmetal and silver wheels complement the lowered stance as a result of the H&R lowering springs, while the only other major aesthetic changes are a racing stripes in the colours of the German flag and a lower rocker accent. The Golf R is an already solid platform that requires little else to bring it further, and this Golf R Heritage Concept reflects that.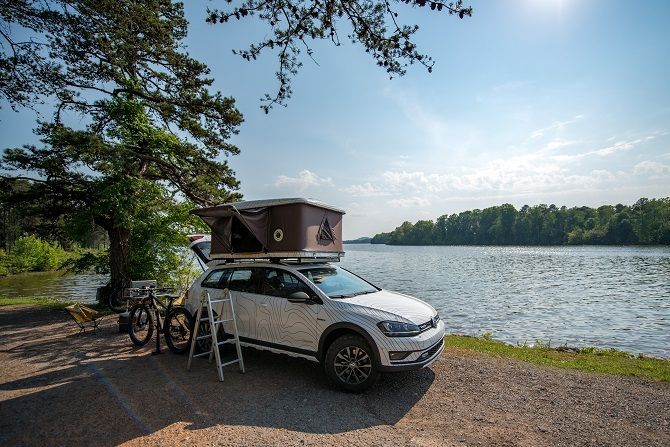 The final model on show is the Golf Alltrack Country Concept. Think of this as an AllRoad or Cross Country variant of the Golf, which was sold in Europe for the past 3 generations but hasn't yet made it to the States. This Golf concept has additional suspension travel and 15-inch rims with BFGoodrich all terrain tyres. More than that are a number of exterior additions, such as the Thule T2 Pro XT bike racks with two mountain bikes.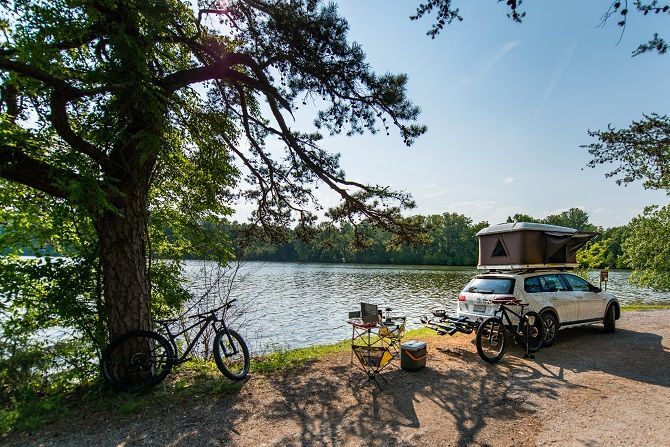 There's also a roof-mounted tent system with a flexible solar panel, a curved LED light bar, a solar-heated shower in the boot and three additional batteries to keep the entertainment systems charged and provide charging for USB ports. It's a holistic, modern approach to offroad adventures and camping.
---
---
---
---
Comments