You Need To Watch This Nissan Leaf Outrun A Tesla Model S In A 14 Lap Race
Auto News Many people are quick to assume that petrolheads (well, it's in the name) have no love for electric cars, but there are a not insignificant number of us who aren't entirely opposed to the idea. The reality is that electric cars and hybrids are coming on a massive scale, whether we like it or not, so it's probably time to get used to the idea. The main argument against electric cars has been that they aren't as fun-to-drive as their conventional counterparts.
2:05 for race start, 23:30 for the pass, 30:00 for race results
In many ways this is true as a large part of the driving experience is related to the sounds (and occasionally, smells) of a well-designed and tuned internal combustion engine. But driving pleasure can be derived from a much broader set of characteristics, most notably handling and balance. Tesla has made big efforts to show that their Model 3 is as fast as a current generation BMW M3 or M4, although testing so far hasn't been quite as thorough when it comes to the handling and balance aspect of things.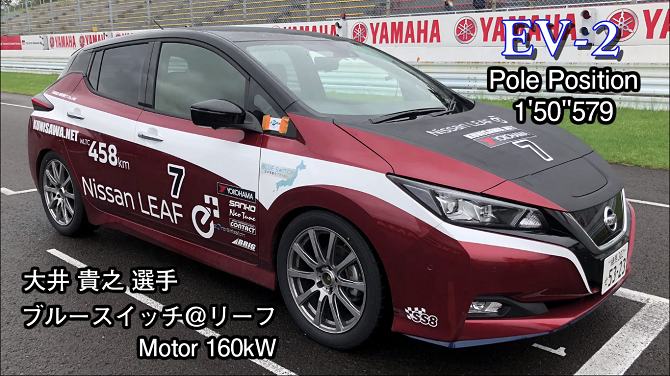 But we digress. We've brought you here today to show you a rather long, but intriguing video of an all-electric race that took place in Sportsland Sugo, a racing circuit in Japan. The race was run over 14 laps with a variety of electric cars, from stock Nissan Leafs spanning two generations to modified variants, and even an electric Toyota 86. But in second place on the starting grid was the Tesla Model S - a car known for its brutal acceleration.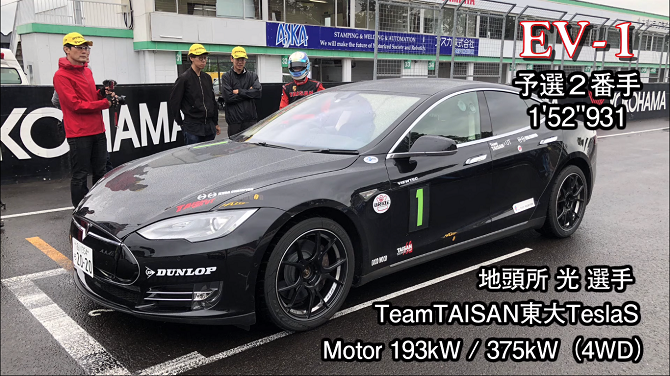 As soon as the race begins, the Model S takes off and builds a huge gap from the pole-sitting modified Nissan Leaf e+. You almost think it's a done deal for the Tesla, but rather surprisingly the gap doesn't seem to grow as the lap continues. By the eleventh lap, the Tesla is noticeably slower and the Leaf e+ goes in for the kill, overtaking the Tesla on the pit straight and increasing the gap significantly until the chequered flag drops. It's a might impressive effort; speculation is the Tesla's batteries had started to overheat and that the car was in a semi-limp mode by the end of it.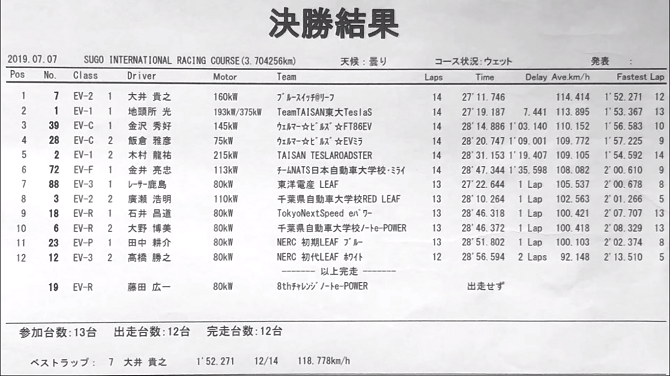 The Nissan Leaf will be coming to our shores very soon, and it is a significant improvement over the previous generation model. With enough time, our local electric charging infrastructure will be up to scratch to support these highly specialized vehicles and make them feasible for everyday usage.
---
---
---
---
Comments