'Zeekr is coming to Malaysia' statement INACCURATE - DRB-HICOM
Auto News It was only a couple of days ago when the whole automotive media was ecstatic to report that Zeekr premium EV brand is coming to Malaysia.
---
This information came to be following our Minister of International Trade and Industry (MITI), Tengku Datuk Seri Utama Zafrul Tengku Abdul Aziz, and his visit to the Zeekr factory in China earlier this week.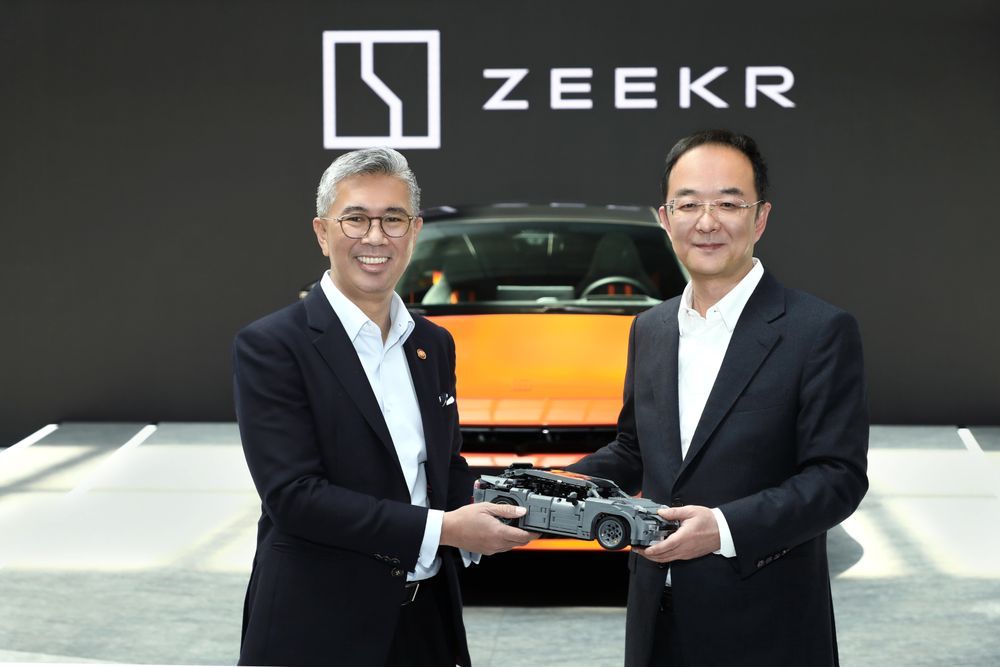 Looking at his social media posts as well as one particular FB post from smart Malaysia, it's easy to 'confuse' the news with all of the Zeekr photos and name-dropping. According to DRB-HICOM, this is not really the case.
After conducting a buka puasa event for media members, DRB-HICOM's Head of group strategic communications, Mahmood Razak Bahman, clarified that the MITI Minister was merely interested in the Zeekr 001 he test-drove and said that all the statements and reports on the brand coming to Malaysia basically 'inaccurate' for now.
In other words, they're interested but nothing is set in stone just yet. Owning 51.1% of Proton, DRB-HICOM cleared the matter on Zeekr but did specify that the relationship between Geely and Proton remains to be a positive one as they move forward into the NEV market.
With that being said, Proton's entry into the New Energy Vehicle (NEV) segment still follows the timeline of smart's official arrival in Q4 this year, as well as the official launch of the brand's first-ever mild-hybrid model possibly in May, the 2023 Proton X90.
---
---
---
---
Comments