100 Years of BMW: From Near-Bankruptcy to World's Most Admired Car Company
Insights We ended Part 1 with the dramatic rescue of BMW by Herbert Quandt. Two years later, at the 1961 Frankfurt Motor Show, BMW unveiled the BMW 1500 'Neue Klasse' (New Class) – a sporty business sedan that was the first of a series of BMWs that returned BMW to profitability.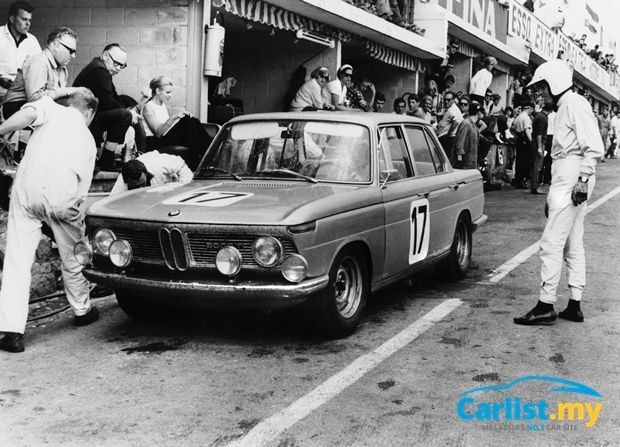 At this point, BMW was lead by Paul Hahnemann, formerly from Auto Union (Audi). By 1970, Quandt recruited Eberhard von Kunheim from machine tool maker IWK to head BMW.
Power of Youth
Von Kuenheim's appointment surprised many as he was considered too young (only 41 years old), and had no experience in a car company. He was a total opposite of the loud and charismatic Hahnemann.
"When he came into a room, the room became quiet, because von Kuenheim himself was quiet. An alley would open up for him," said a longtime BMW executive in Richard A. Johnson's book 'Six Men Who Built The Modern Auto Industry.'
"He really brings you to your limits. He worked you every day, 24 hours a day. He always asked for intelligent solutions. If I complained that 'Daimler has a lot of money to do things,' he would say 'if you come up with an intelligent solution, you will have a lot of money as well," added the executive.
When you are small, aim high
"I came in 1970 when BMW was selling 140,000 cars a year," said von Kuenheim. "Quandt wondered what to do with BMW because it was very small. The experts said you can only succeed if you produce 500,000. We didn't have enough money, capacity, research & development people. When you are small you have only one chance – to produce expensive cars. Higher turnover or higher volume. We went for the premium sector," explained von Kueinheim in 'Six Men Who Built The Modern Auto Industry.'
The vision was clear but the path was difficult. BMW had almost zero brand visibility outside of Germany and its export markets were in the hands of independent importers.
In came Sales Director Bob Lutz, a Swiss-American and former pilot with the US Marines. Quandt hired Lutz from GM Europe (Opel).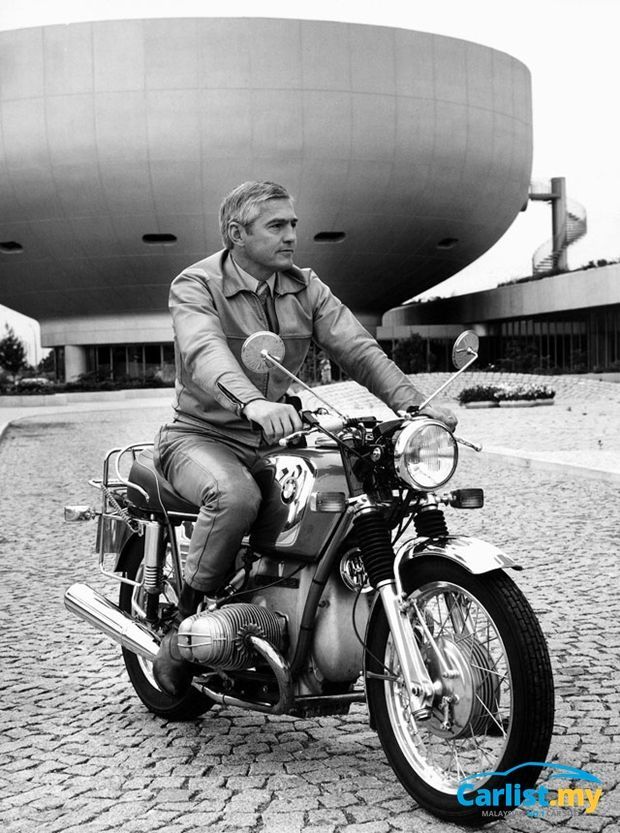 Cleaning up corruption
When Lutz joined BMW in 1971, he uncovered wide scale corrupt practices within BMW importers/distributors and business partners.
"Hahnemann had to go because there were ethical violations of titanic proportions. I mean absolutely titanic proportions. The mind boggles at the amount of money that came in through fictitious billings to the advertising agencies and the fact that all BMW printed materials were printed by a publishing house that belonged to Hahnemann's mistress and was never put out for bids," said Lutz.
Many BMW importers afforded outlandishly expensive lifestyles at the expense of BMW due to the unusually friendly terms of agreement approved by Hahnemann.
To fix this, Lutz travelled across Europe and USA to buy out the importers, often with intimidating threats – he was after all an ex-Marine – supported by his deep knowledge of European laws
"These distributors aren't dumb. They would entice senior people at BMW with lavish bribes," said Lutz.
When Lutz revoked the distribution rights of an importer in Italy, the man offered Lutz a ten day trip to the Mediterranean in his yacht, accompanied by his mistress and her daughter.
He told Lutz, "I have this beautiful countess, she is a little bit older, maybe 45 but she is for me. But her daughter is 19. I tell you the countess for me; the daughter for you. Nobody talks about it."
"Well, I could see pictures of me fornicating this 19-year old, the hidden cameras are rolling. So I didn't fall for that one," said Lutz.
Anyway the ex-fighter pilot Lutz was also known for his dashing good looks and he certainly didn't need any assistance from anyone when it comes to women.
Lutz also pointed out another example of outlandish lifestyles of BMW importers. Lutz found out the 19-year old son of a BMW importer in France was chauffeur driven in a Rolls-Royce. Lutz terminated his family's business with BMW and BMW France became the company's first overseas sales office.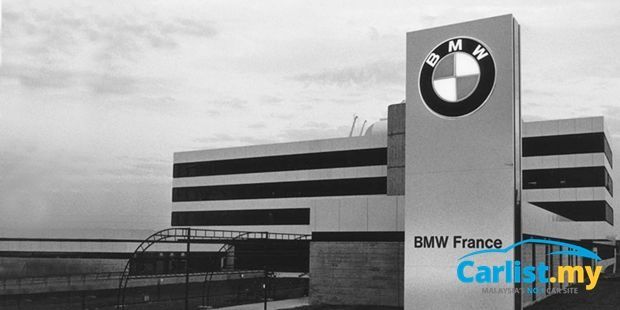 The Rebranding Effort
Despite what you might read on BMW's official public relations materials, motorsports wasn't really that central to the BMW brand.
The fact that BMW is closely associated with motorsports is a testament of its marketing brilliance.
In truth, before the war BMW's successes in motorsports were limited to a few road races (Mille Miglia) and a small scale event at the Nurburgring. BMW wasn't involved in Grand Prix racing like Alfa Romeo, Audi or even Mercedes-Benz.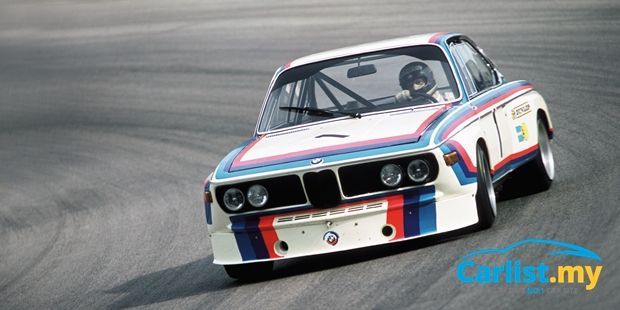 It was Bob Lutz who established BMW Motorsports GmbH in 1972. By now, the company had already produced the iconic 2002 Ti.
"A company is like a human being. As long as it goes in for sports, it is fit, well-trained, full of enthusiasm and performance," said Lutz during the inauguration of BMW Motorsport GmbH in 1972. The division is now known as BMW M GmbH.
The company would later introduce the E12 M535i – the first of many more BMW M cars to come.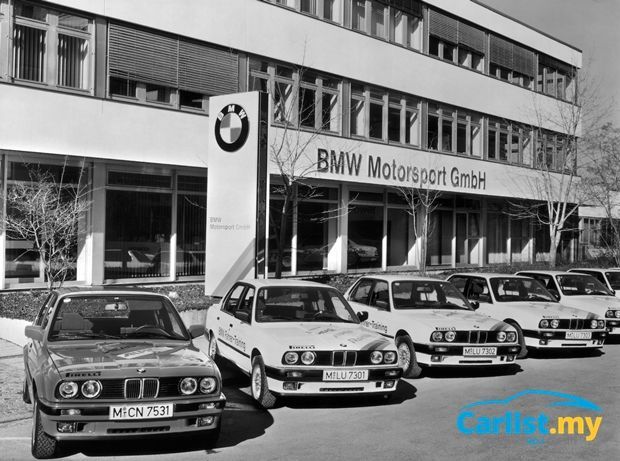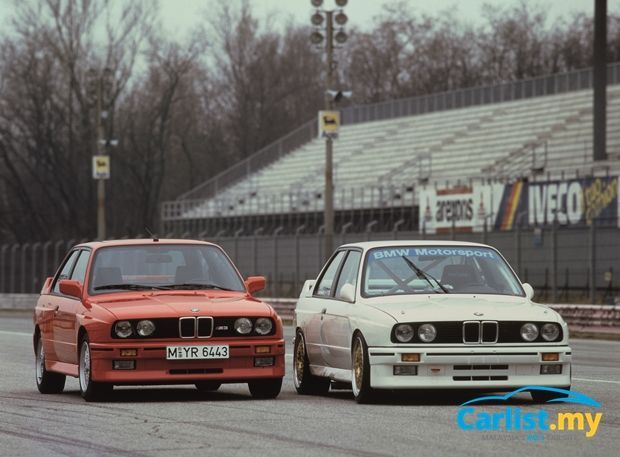 BMW was certainly not the first to introduce a performance sub-brand.
Decades before BMW popularised the M3 and M5, Alfa Romeo already had the Guilia quadrifoglio. Ford already had the Escort RS. But neither was consistent in its efforts. In fact, the RS and quadrifoglio brand laid dormant for many decades.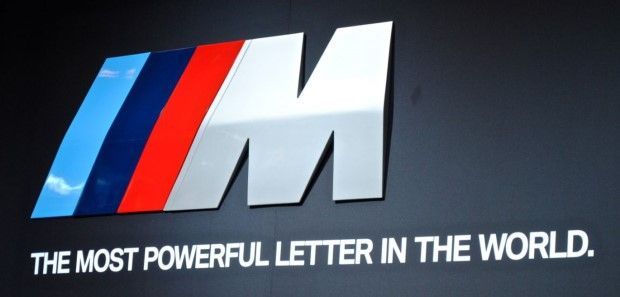 What set BMW M apart was its consistency and cohesive marketing. More importantly, M Series cars helped sell regular BMW cars in ways other similar sub-brands can't.
Today, that same formula is now used by Mercedes-Benz (AMG), Audi (RS) and Lexus (F).
The 'Ultimate Driving Machine' Tagline
BMW was almost unknown outside of Germany. Many Americans actually thought BMW meant British Motor Works, because in the '60s, compact size and good handling were often associated with British marques like MG and Jaguar.
BMW's marketing materials often credit itself for creating the sports sedan segment but in truth, the Alfa Romeo Giulia was doing the 3 series before the E21 3 Series or 2002. The business sports sedan that's now typified by the 5 Series was started by the Jaguar Mk 2, which Sir William Lyons marketed it under the tagline 'Grace, Pace, Space.'
How BMW came to dominate the narrative on history of premium sports sedan is another triumph of BMW's marketing genius.
To correct this irritating misconception of BMW = British Motor Works, Lutz appointed a relatively unknown advertising agency Ammirati and Puris to handle the BMW USA account. It was they who came out with 'The Ultimate Driving Machine' tagline, which was later rolled out globally.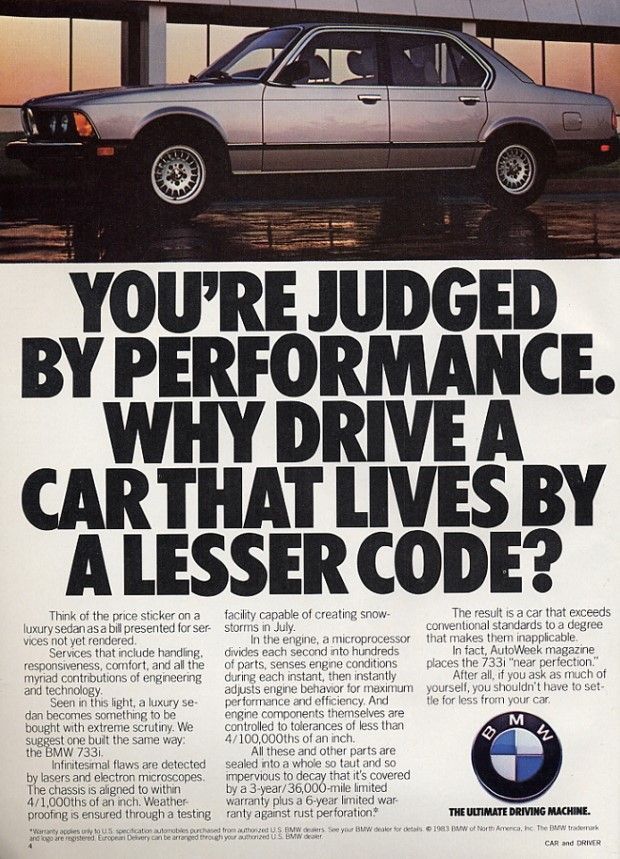 BMW's ads tried to interpret luxury on the foundations of desirability built on BMW's image of speed, performance, driving pleasure. BMW's interiors were more spartan than an equivalent Cadillac but somehow, Ammirati and Puris managed to convince the public that spartan is good, and that if you are young and ambitious, a BMW is what you want.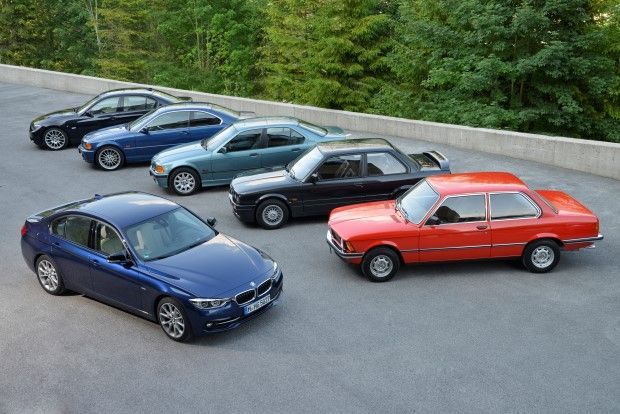 By the '80s, a new generation of young professionals who would've otherwise bought a Cadillac, or on this side of the world, an Alfa Romeo or a Volvo, were driving E30 3 Series.
Lutz also went on the create the E24 6 Series, whose silhoutte was said to be sketched by Lutz on a napkin. The design was realised by Paul Bracq.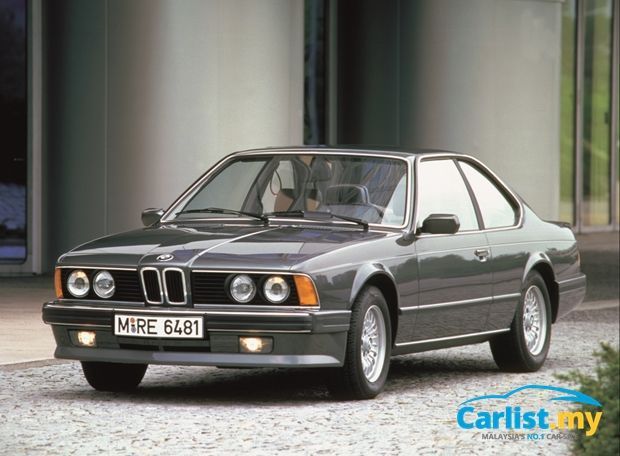 Market Segmentation
Before Bob Lutz and von Kuenheim came to BMW, cars were often given alphanumeric names that were supposed to denote its engine size.
How was a regular buyer going to understand what a Mercedes-Benz 190E, 230E and 300SE even meant?
The E12 5 Series was the first BMW to follow the new 'Series' designation – making it easy for the public to identify a model's body size and engine size. Buyers can tell immediately that a 520i is a 5 Series body with a 20i engine, and where that model sits relative to a 320i and 730i.
Within just five years, from 1972 to 1977, BMW's product line-up was segmented along the 3 Series, 5 Series, 6 Series, and 7 Series range.
Each Series catered to a different crowd but were yet distinctively BMW - the kidney grille and Hofmeister kink.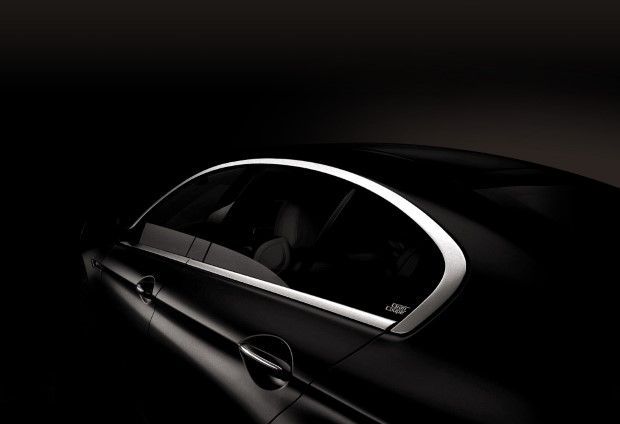 Today, designers often use words like 'design language' or a family 'identity' - practises popularised by BMW. Sure BMW was not the first to promote such concepts but they certainly perfected it better than anyone else.
The maxim of series production says that the greater the commonality, the greater the efficiency. Variations should be kept to a minimum. BMW however, through the ingenuity of its manufacturing wizards, made money by specifically through offering many variations, earlier than anyone else.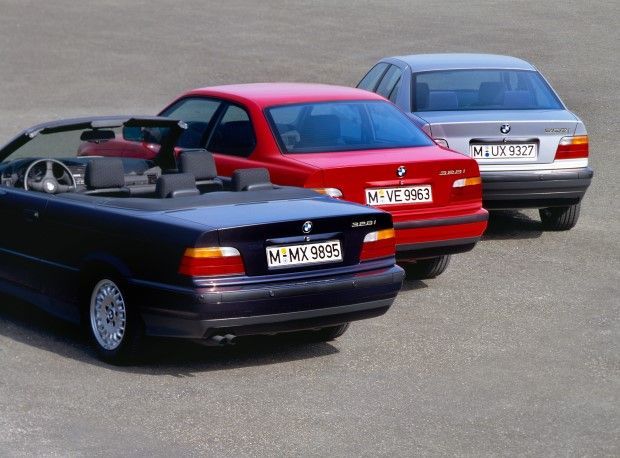 While the Mercedes-Benz 190E was only available as a four door sedan, the E30 3 Series can be had as a two door sedan, four door sedan, wagon, and convertible, with more engine options than anyone else. BMW created coupe-SUV niche with the X6 and X4, whose successes prompted Mercedes-Benz to follow cue with the GLE Coupe and GLC Coupe.
Respect For People
Von Kuenheim deeply believed that before the public can respect BMW, BMW must first conduct itself in a respectable manner.
BMW was one of the few German brands to formally apologise for its use of forced labour during World War 2. This subject is part of a permanent exhibit at BMW's museum in Munich.
"We needed to treat people correctly – our customers, our suppliers. Letters had to be answered in the same week. We had to treat suppliers as gentlemen, something not seen in the previous few years. Some assemblers are now killing suppliers. We had to bring out the right style," said von Kuenheim.
Eberhard von Kuenheim stepped down from BMW in 1993 but his son Hendrik von Kuenheim (below) is now the Senior Vice-President of BMW Group Asia, Pacific and South Africa.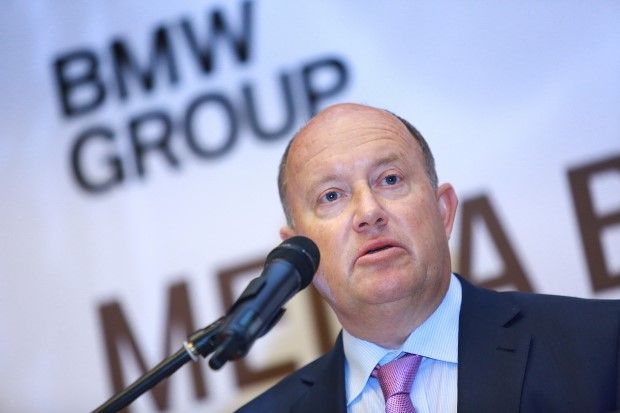 Bob Lutz went on the head various divisions with GM, Ford and Chrysler. In the US, he was credited for creating the Dodge Viper though he is remembered more for his controversial comments rather than his cars. He is still an active pilot.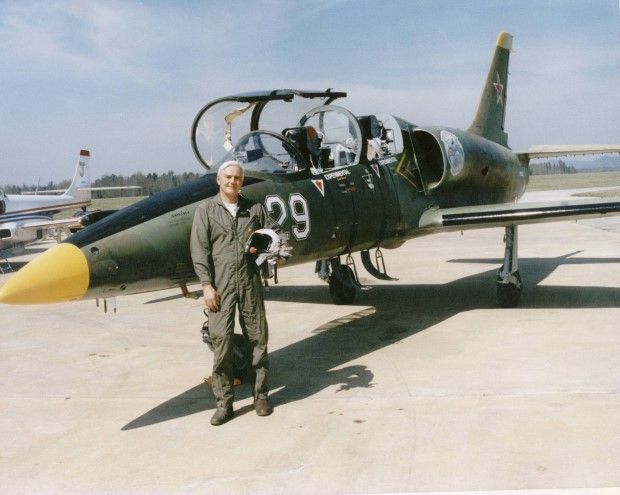 BMW Today
The toughest characters are often forged through difficult circumstances. While World War 2 was traumatic, it is safe to say that without those difficult character building years, BMW would not be what it is today.
Today, BMW is the leading luxury brand. Last year, the BMW Group sold 2.25 million vehicles, ahead of Mercedes-Benz Cars's 2.00 million and Audi's 1.83 million.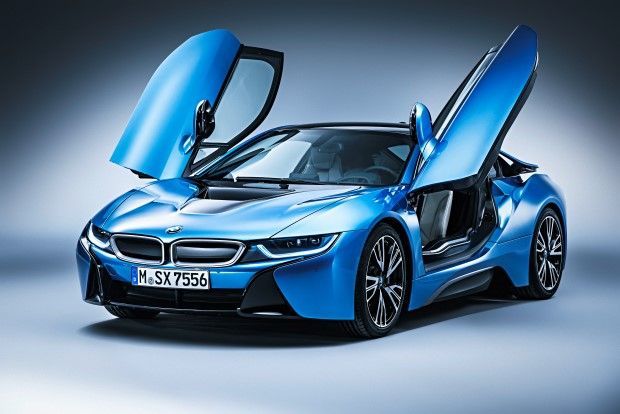 While Audi and Mercedes-Benz tried to chase the Porsche 911 with the R8 and AMG GT respectively, BMW leap-frogged everyone to introduce the space-age, carbon-fibre chassis BMW i8 plug-in hybrid.
BMW's knowledge and experience in mass-producing carbon-fibre materials is second only to Boeing, and carbon fibre is the aluminium of the next decade – crucial for producing premium low emissions vehicles. Producing carbon fibre for low volume supercars or racing cars is one thing, but producing it for series production cars is quite another.
The lightweight Carbon Core chassis in the BMW is also the reason why even the base model 2.0-litre turbo 730Li is able to out-accelerate a supposedly more powerful 3.5-litre V6 hybrid Mercedes-Benz S400 Hybrid, 6.3 seconds vs 6.8, while being 15 percent more fuel efficient.
The pinnacle of the BMW Group is of course Rolls-Royce Motor Cars.
But nevermind about BMW's corporate achievements. BMW today is a highly emotional brand that inspires people to chase their dreams, bonds families, and influences people in a positive manner, as explained by these fans, including a once homeless boy who now owns a huge collection of BMWs:
Who knew that a humble E36 BMW 3 Series would inspire a young boy to become a car designer, and who knew that a BMW designer will take time off work to mentor a 16-year old BMW fan who wrote a letter to BMW asking 'How can I work for BMW?' But that was exactly how Calvin Luk became a designer at BMW.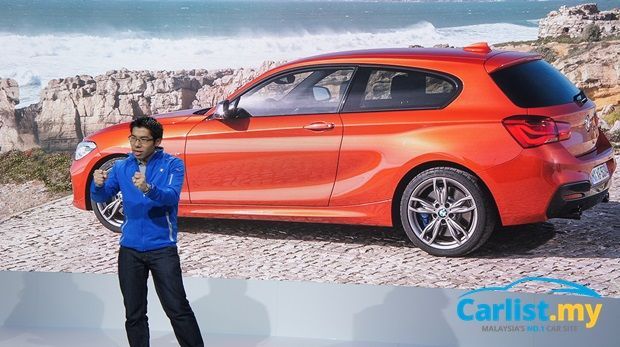 Not bad for a brand that 70 years ago, lost its only car plant, and 60 years ago, nearly got sold to Mercedes-Benz, and was perceived to be inferior to Alfa Romeo, Ford and Volvo.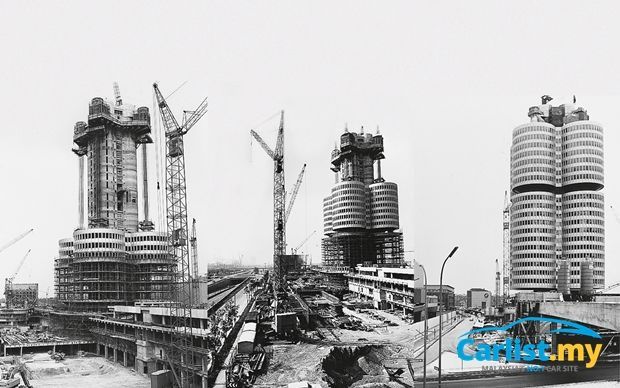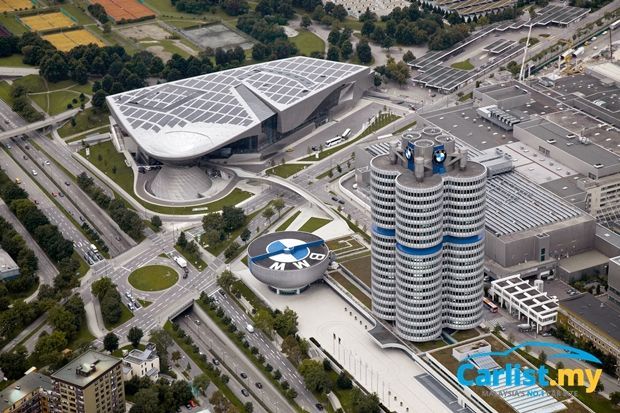 The 'four cylinder' BMW Tower and the adjacent BMW Welt museum is today an icon of Munich and a popular tourist attraction, thanks to a shareholder of Mercedes-Benz who came to like BMW cars.
In case you missed Part 1 of this story - 100 Years Of BMW: How BMW Wrote The Greatest Comeback Story Ever
Find your dream BMW here on Carlist.my.
---
---
---
---
Comments