12 Days Of Christmas - Light Up Your Car - After-Market Mood Lighting
Insights Aftermarket products make it easy for you to add ambient lighting to your car and there ain't no season like the current to 'light up!'
---
What is Christmas without Christmas lighting? It just adds another dimension to the Christmas celebrations, which helps get you in a jolly good mood leading up to the big day.
Most cars these days come with ambient lighting. While some cars let you choose all sorts of colours to brighten up the cabin, some are still not equipped with this fantastic feature.
This is not a big problem really as there are some great aftermarket offerings out there that can help give your car a bit of mood lighting.
Advances in LED technology has enabled automakers and lighting manufacturers to use a solid-state electronic light source that can support multiple colours from one diode. While this has given car manufacturers the freedom to create cool interior lighting, it has also given the aftermarket boys a chance to create a product that is easy to install without the complications of wiring modification as well as removing interior trim.
Although some car owners will still prefer to kit out their whole cabin with extensive ambient lighting, there are some out there that do a pretty good job of adding colourful lights to a dark cabin just by using the cigarette lighter socket and tasteful placing of the LED lights.
The best ones to look out for are the ones that let you choose the colours as well as its brightness. By having this feature, it's easy to choose the colour that you like as well as how bright it will shine. It's also best to get kits that are easily reversible just in case you do not like them, which is why the two kits down below are the ones we would recommend.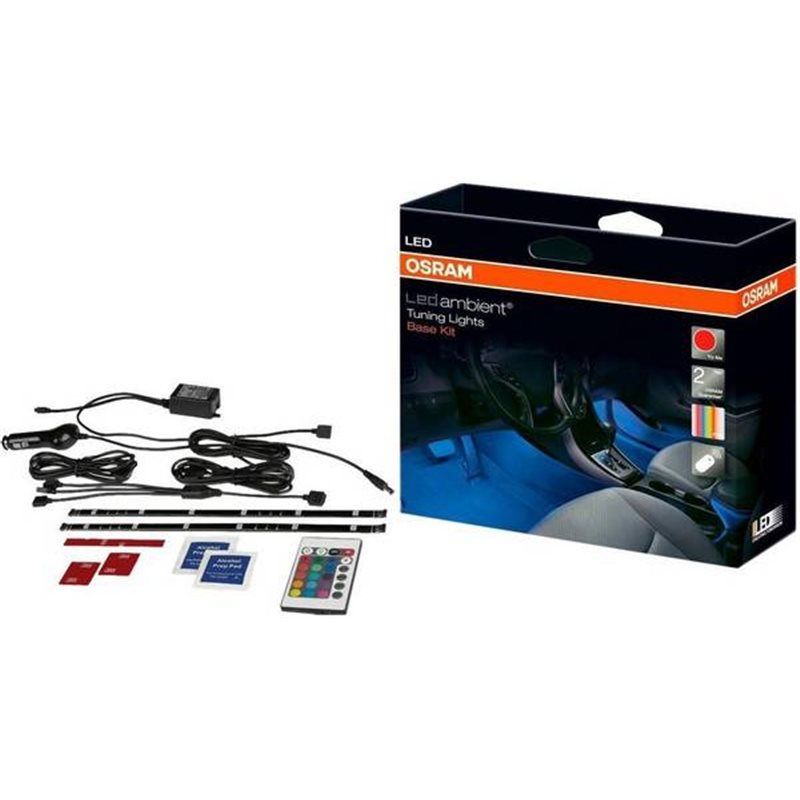 OSRAM 16 Colour Wireless Remote LED Ambient
If you're looking for a reliable ambient LED kit made by a company that is a household name, then you can't go wrong with OSRAM's 16 colour kit. With a two year warranty, the kit can be quickly and easily fitted using the self-adhesive LED strips.
All you need to do is stick the LED strips under the dashboard and the rear seats and presto, you have ambient lighting. The lights are powered by the cigarette lighter socket. You can hide the wiring throughout the interior to keep the car looking neat. The only drawback for this product is the price (RM449), but hey, if it's good it's not cheap.
You can purchase the kit from most online retailers as well as local accessories shop.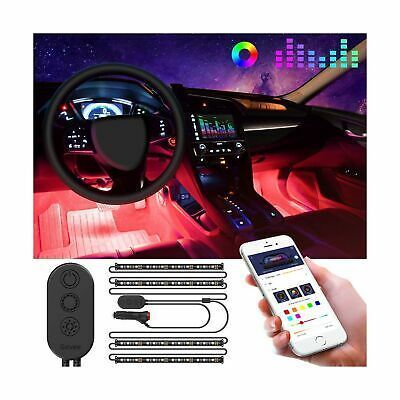 GOVEE Car Interior Lights
If you want something affordable with tons of reviews from people that have bought them then GOVEE Car Interior Lights is the product you are looking for. It's also one of the highest-rated ambient lighting kits on Amazon which is usually a good indication of its reliability. You can purchase many different kits available from GOVEE from the most basic of setups to the highest tech-laden kits.
The basic ones usually come with an analogue controller which lets you choose the colour and brightness through the touch of a physical button while the most advanced uses an app to control the ambient lighting. From around RM100, you really can't go wrong with GOVEE even when it is in its most basic form. The only downfall is that you will have to order it from Amazon but don't be put off, it's simple and the delivery is quick.
---
---
---
---
Comments