2015 Honda HR-V Info Hub: News, Reviews, Launch Reports & More
Buying Guides The all-new 2015 Honda HR-V has finally been launched in Malaysia from a stunning starting price of RM99,800, and goes all the way up to RM118,800. Here is our dedicated INFO HUB page set on providing you with all the latest news, reviews and reports surrounding the all-new model from Honda.
Slightly smaller than a Honda CR-V, the all-new HR-V is also known as the Vezel in foreign markets, and as we know, is largely based on the underpinnings of a Honda City and Jazz. But it isn't the first of its kind we've seen from a car brand in Malaysia.
At launch, the HR-V directly competes with the Ford EcoSport and Peugeot 2008: two models we've seen in local showrooms for some time now, both with common ideas of sharing their B-segment hatch counterparts' underpinnings.
But while the Honda rides on a familiar platform, it isn't precisely what you would call an enlarged Jazz or City, much unlike how the Ford EcoSport has a pretty identical interior, powertrain and more, with its smaller Fiesta sibling – such is the case also for the Peugeot 2008, and its smaller 208.
Based on what we've seen so far, the HR-V's interior has much that's unique about it, and the 1.8-litre petrol engine is straight out of the C-segment's Honda Civic. Don't be fooled by the "coupe-esque" exterior either: this is a proper four-door, five-seater than disguises its rear door handles by integrating it into the C-pillars of the car.
Want more? Here are a bunch of links to everything you'll need to know about the all-new 2015 Honda HR-V. Keep in mind that we will be updating this as we gather more information, so you may want to bookmark this page ;)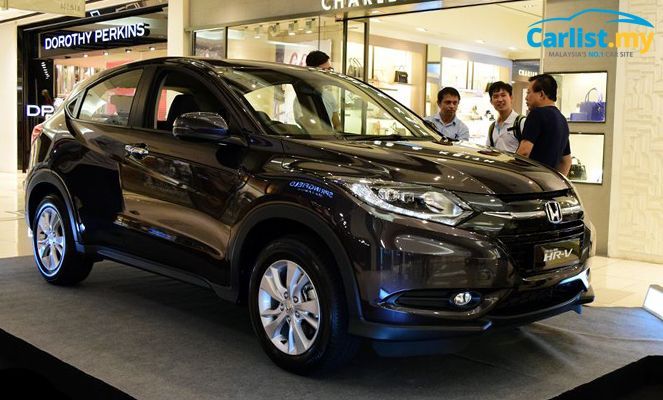 2015 Honda HR-V Launched In Malaysia: Full Details, Prices and More
At long last, Honda Malaysia has taken the covers off its all-new Honda HR-V, and given some prices to now drool over. But would your purchase be justified by the prices asked of it? We detail all that and more in our complete Launch Report of the 2015 Honda HR-V.
2015 Honda HR-V Quick Review In Thailand: The Compact SUV Done Right
You've seen what the all-new Honda HR-V looks like. Now, find out what it is like to drive and live with as Honda Malaysia were generous enough to send us on a media drive to experience the compact SUV first hand in Thailand.
2015 Honda HR-V Detailed Inside Out: Mega Gallery Included
At the Honda HR-V's second roadshow, the glass panels surrounding the car were lifted, giving us the best chance to get up close with the all-new compact SUV. Here it is, full undisguised, with a complete gallery to savour. What we're looking at here is the HR-V in its highest grade/trim, equipped with every possible specification. Do enjoy.
VIDEO: Three Things You've Got To Know About The Honda HR-V
If pictures aren't enough for you, why not indulge yourself in our video tour of the Honda HR-V at its public roadshow?
Honda Malaysia Officially Confirms Arrival Of Hotly-Anticipated HR-V
So much has been said about the coming HR-V, but so little information shared. This time around, Honda Malaysia have made it official. Also confirming a 1.8-litre petrol engine, a CVT transmission, a full suite of safety features that includes Honda's Vehicle Stability Assist (VSA) and six airbags, and more.
*Can anything give the Honda HR-V a proper run for its money? This is our pick, and it's coming to Malaysia
2015 Honda HR-V Debuts In Thailand: From 890k Baht
Before any Malaysian-based news began to surface, the all-new Honda HR-V made its debut in Thailand, with prices set at RM90,500 to RM106,000 (directly converted from Baht to MYR). Specified very similarly to what we would eventually see here in Malaysia, here is the official Thailand launch coverage.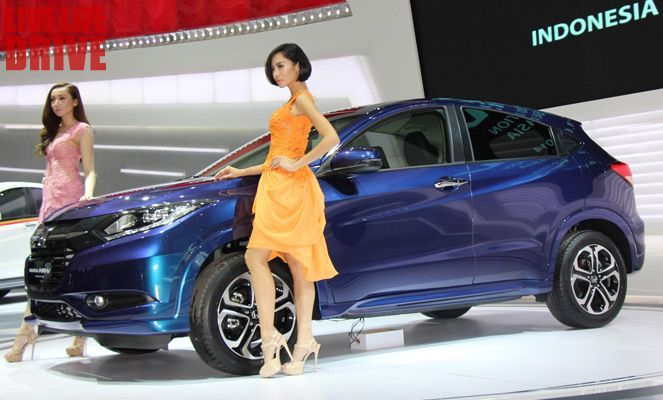 IIMS 2014: Honda HR-V/ Vezel Shows Up, Asks For Rp240 Juta
Another country to get the HR-V before Malaysia, Indonesia were amongst the earlier nations to show off the compact SUV, this time at the Indonesian International Motor Show. Priced from RM65k to RM95k (when directly converted), the HR-V is also one of the few markets to offer the car with a 1.5-litre engine option, alongside a 1.8-litre range topper.
Honda Introduces The World To Its All-New Vezel
You'd have to wind the clock all the way back to November 2013 for this one: the day that Honda first unveiled the all-new Honda Vezel to the world, at the Tokyo Motor Show. Poised initially for a Japanese debut a month later, the Vezel – a.k.a. HR-V – was to feature a 1.5-litre and a 1.8-litre petrol engine, alongside with a 2WD and AWD configuration. Little was known about the Vezel's ASEAN debuts, let alone its Malaysian launch, but this was the first time anyone had ever laid eyes on the physical vehicle.
---
---
---
---
Comments