2015 Mercedes-Benz E 300 BlueTEC Hybrid Debuts In Malaysia: In 5 Key Facts
Buying Guides Mercedes-Benz Malaysia has finally confirmed prices for its new 2015 Mercedes-Benz E 300 BlueTEC Hybrid, at RM348,888. And nope, that's no typo you've just read. The super fuel-efficient E-Class that's been driven from North Africa to the UK on a single tank of fuel is here with a price tag that's quite surprising (you'll find out why on item no.2 in our list), and loads of MB's finest in equipment offerings.
And while you can get the full launch coverage of the vehicle over at Live Life Drive, here's a quicker 'Five Cool Facts'-style post for those of you on the go…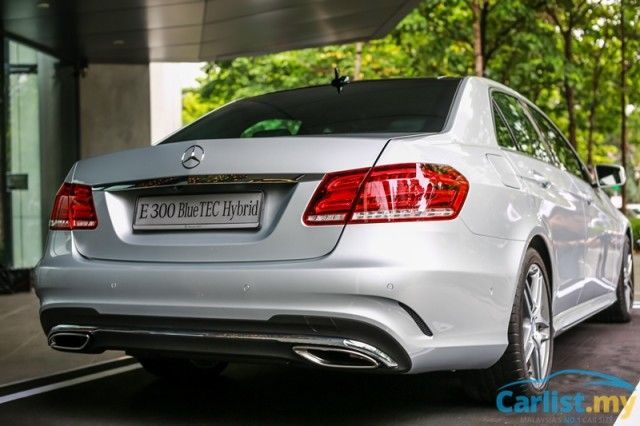 Locally assembled in Pekan, Pahang
Out of the box, the 2015 Mercedes-Benz E 300 BlueTEC Hybrid will be a locally-assembled (CKD) model from the company's existing facility in Pekan, Pahang. The E 300 hybrid will be Mercedes-Benz Malaysia's second CKD hybrid model, following the successful S-Class S 400 Hybrid that was launched last year.
The cheapest E-Class in Malaysia, dressed up as the range-topper
Because of the abovementioned local assembly, the E 300 hybrid qualifies to receive the government's excise duty exemption, which makes this model even cheaper than the base E 200 MBM currently has on the market for RM366,888. But none of that means the E 300 BlueTEC Hybrid has to sacrifice any of its spec to keep prices low – in fact, it gets everything the range-topping E 400 gets, including the AMG Sports Package: 18-inch alloy wheels, body kit, AMG interior, Rear Entertainment system etc.
However, not much is known as to what will happen to the car's price after the current auto policy expires at the end of this year (31st December, 2015), so you may want to place your orders now.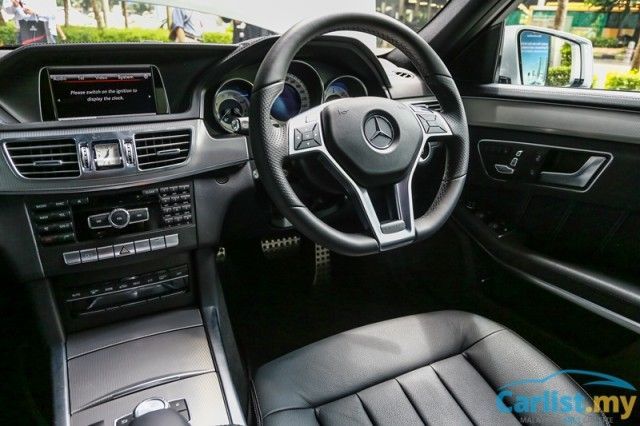 1944km on a single tank of fuel?
Mercedes-Benz Malaysia lists a 4.1-litre/100km fuel consumption rate in their local brochures, which if you do the math against its 80-litre fuel tank, adds up to a range of 1944km. Now, while you and I both know these claims never really hold much water in the real world, you can watch for yourselves how one British journalist managed to drive from North Africa to the UK on a single tank of fuel, clocking 1968km with some fuel still left in the tank.
The first diesel-hybrid in Malaysia
While we've spied other brands like Peugeot testing their diesel-hybrid 508 RXH in Malaysia before, they've been beaten to the punch by Mercedes-Benz and its E 300. The E-Class BlueTEC Hybrid is officially the first to hit the local market, and is fully capable of running on our locally-available Euro 2M fuel. In a press conference held a while back, Mercedes-Benz Malaysia (MBM) told us that Daimler AG themselves have gone through great lengths to specify a car that's just for us, tuning it to run normally based on the low grade of diesel we have here. If you do fancy a drive to Johor, where Euro 5 diesel has just been made available, MBM believes that their vehicle's performance is due only to improve.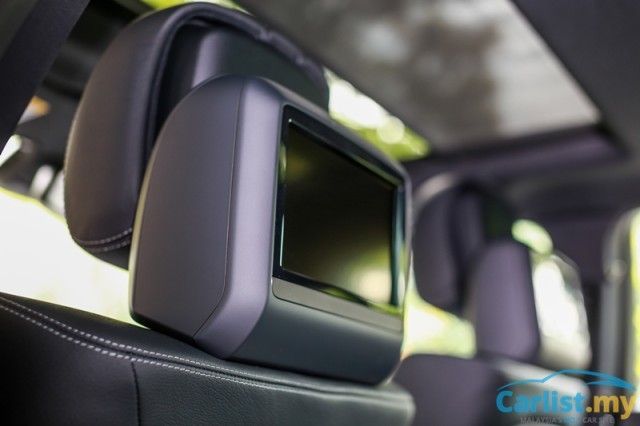 KEY SPECS – All you need to know, in numbers:
Engine: 2.1-litre four-cylinder turbo diesel
Electric Motor: 20kW, 250Nm of torque
Traction Battery: Lithium-ion, 19kW/ 0.8kWh
Transmission: 7G-TRONIC PLUS Seven-speed torque converter automatic
Electric Driving Range: 1km, up to 35km/h
Power: 204hp (total system output)
Torque: 500Nm (total system output)
0-100km/h: 7.1 seconds
Top Speed: 242km/h
Fuel consumption: 4.1-litres/100km (claimed, NEDC test cycle)
CO2 Emissions: 109g/km
---
---
---
---
Comments