2015 Porsche 911 GT3 RS Launched In Malaysia: RM1.75mil A Pop!
Buying Guides Equipped with the most Porsche can throw into a car before breaking the boundaries of what's street legal, here is the 2015 Porsche 911 GT3 RS, launched in Malaysia.
RM1.75mil is what you'll need to cough up for this monster, and that's before any registration, road tax or insurance. The price does however come with a four-year factory warranty.
"Never before has a 'GT street vehicle' been closer to its Cup and RSR cousins, both visually and functionally," said Arnt Bayer, CEO of Sime Darby Auto Performance.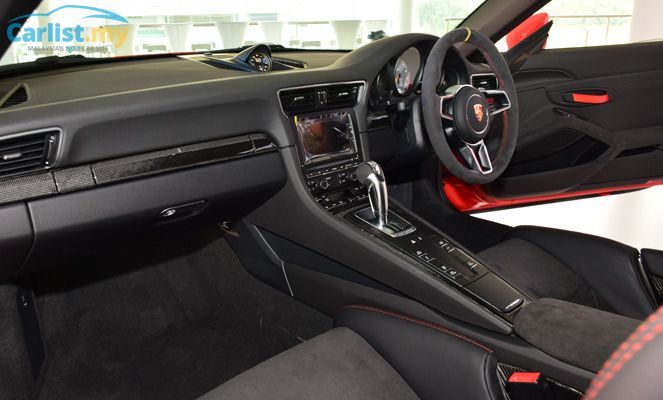 The 911 GT3 RS is powered by a 500hp, 460Nm of torque 4.0-litre six-cylinder engine, paired with a special PDK (Porsche dual clutch) transmission. Its century sprint is sorted in a monstrous 3.3 seconds, while hitting 200km/h takes just 10.9 seconds.
Completely ready for track use, the GT3 RS's dual-clutch PDK transmission is equipped with a 'paddle neutral' function that lets drivers, in a sense, dump the clutch, for when disengaging the drive gear is necessary on the race track. The car is also equipped with a pit-lane speed limiter button.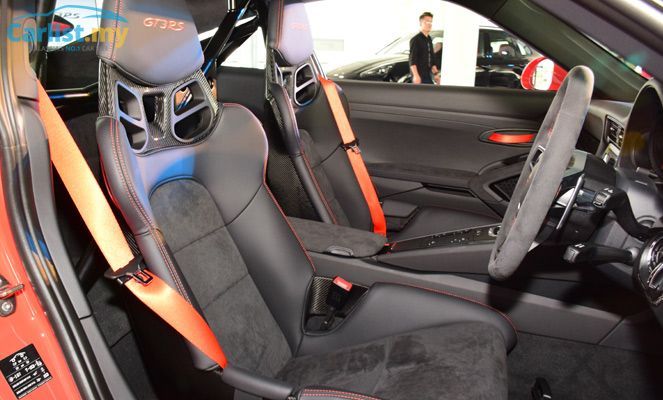 As you'd expect, the car is far more suited for track use, with a wide-body racing kit, full-on roll cage inside the car, CFRP bonnet, magnesium roof, carbon-fibre everything, you know the drill.
Inside, Porsche highlights to us that the full bucket seats are a new feature, themselves based on the carbon bucket seats of the 918 Spyder.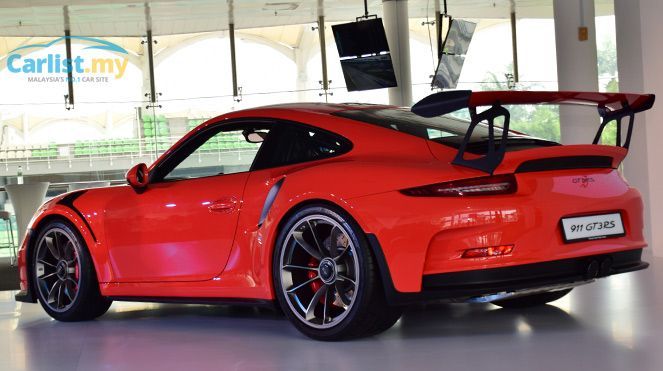 There's an optional Sport Chrono Package, which features a Porsche Track Precision app for your smartphones. The app can be used to track your lap times automatically via GPS, and create log of several driving parameters – a true track companion for the ardent enthusiast.
However, we understand Porsche Malaysia has been allocated just 20 examples of this absolute track monster, and we hear that should you want one, it might be too late.
---
---
---
Comments