2016 Ford S-Max Review – Sports Car Performance, MPV Versatility
Reviews As petrolheads, many of us dream to own a sports car of sorts and we work accordingly hard to afford one. Problem however, is that by the time we can afford that sports car, most of us have entered that phase in life called 'starting a family' and it is a time when you need ISOFIX anchors and a spacious cabin more than you need 200 horses under the hood.
Life, as they say, is full of compromises; you gain some, you lose some. But what if we tell you that practicality and excitement need not be mutually exclusive qualities? What if we tell you that it is indeed possible to fulfil your needs for a seven-seater without having to sacrifice your fun time behind the wheel?
The above questions were convincingly answered ten years ago when Ford introduced the S-Max MPV. Built on the same platform as a Ford Mondeo, the S-Max was a seven-seater without the associated dynamic penalties. Conceived primarily for European buyers, the S-Max officially entered our market in 2011.
The second-generation S-Max entered production last year, and is on the verge of being officially launched in our market. Ahead of its launch, Carlist.my takes one out for a spin.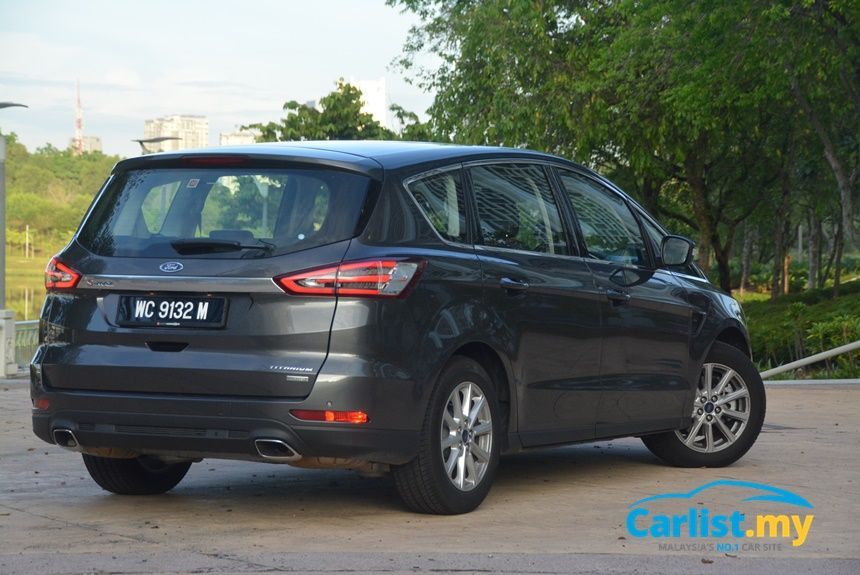 Specifications:
Price: RM241,778.93 (OTR with insurance)
Engine: 2.0-litre Inline-4, Transverse, DOHC, Turbocharged, Petrol Direct Injection
Power: 240PS @ 5,500rpm
Torque: 345Nm @ 2,300 – 4,500rpm
Transmission: 6-speed torque converter automatic with paddle shifters
Safety: 7 airbags, ABS, Emergency Brake Assist, ESC, ISOFIX (2nd row), Seat-belt Reminder (all seats), Roll Stability Control, Curve Control, Torque Vectoring, Hill Start Assist, Lane Keeping Alert + Aid, Front & Rear Parking Sensors
Origin: Fully imported from Valencia, Spain
Overview
As with its predecessor, the S-Max shares its platform with the concurrent-generation Mondeo. It is an all-new development; unlike the Euro-centric EUCD platform of the previous model, the new CD4 architecture is designed for a global audience.
A key structural alteration from the previous platform is a switch of the rear suspension from Ford's patented Control Blade configuration to a more sophisticated Integral Link layout that is claimed to give ride and handling characteristics more reminiscent of higher-end premium vehicles.
The engine, Ford's 2.0-litre 240PS EcoBoost engine, is a carryover item, but its 6-speed wet dual clutch transmission makes way for a conventional automatic gearbox with the same number of ratios.
The S-Max does not have a direct rival in our market, but price-wise, it is closest to the Honda Odyssey (RM256k), BMW 220i Gran Tourer (RM280k), Mazda8 (RM195k), and Volkswagen Sharan (RM280k). Similar money in the grey market buys you a reconditioned two-year-old Toyota Vellfire.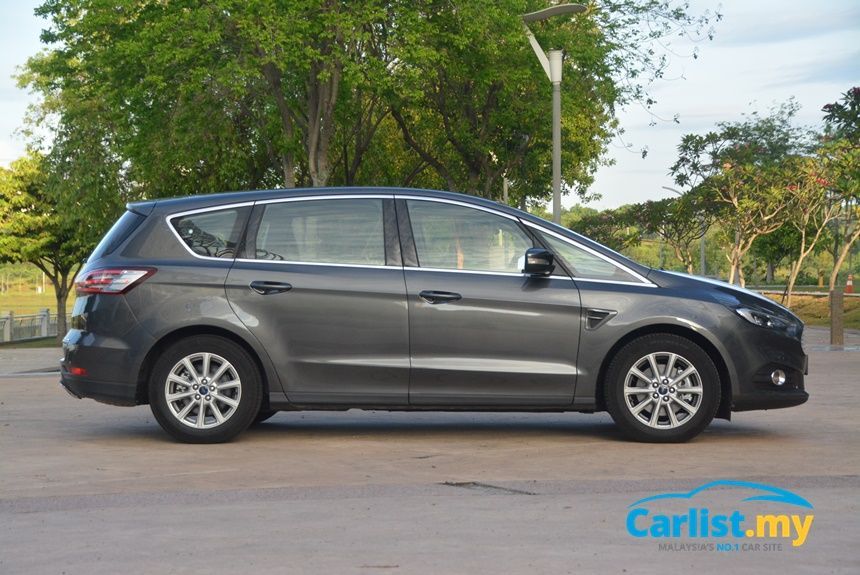 Exterior
Despite its all-new underpinnings, Ford took great care to ensure an evolutionary transition from the previous S-Max to the current one. The familiar window line and overall silhouette are notably maintained, ensuring its lineage will not be mistaken by onlookers.
There is, of course, the integration of Ford's new corporate face to the front fascia. The front fog lights are relocated to a more conventional position, with much of the previous model's fussy details on the front bumper toned away. Overall, it is remains distinctive and dynamic looking yet at the same time looking stylistically better-resolved than the predecessor.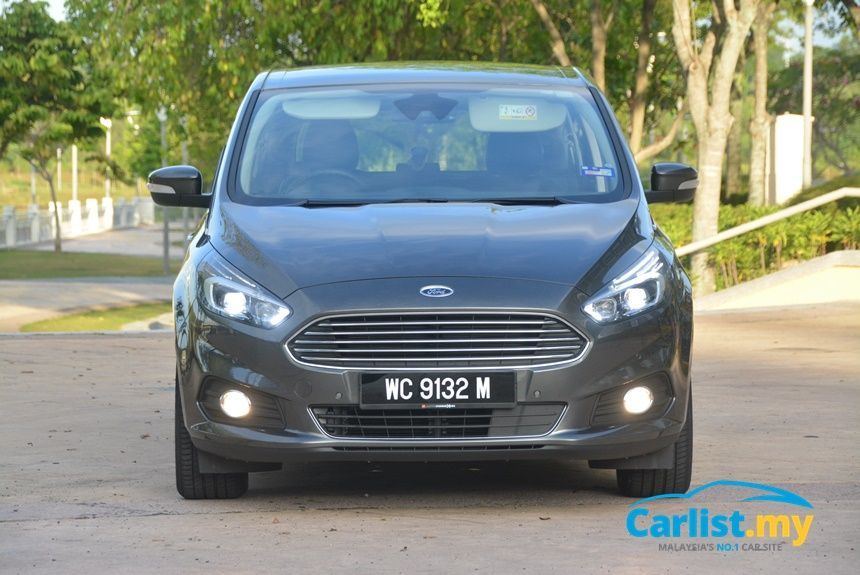 At night, the S-Max illuminates your path with dynamic LED headlamps that self-adjust their beam distribution according to road conditions, curvature as well as surrounding traffic. Ford claims that the system helps you maximize lighting of the road ahead without dazzling other road users.
For its dynamic styling, Ford's wheel sizing of 17 inches is a tad conservative and make the S-Max look undertyred. We don't object to this, however; as we would elaborate later, the S-Max's ride and handling balance feel perfect with this wheel and tyre combination and we really wouldn't have it any other way.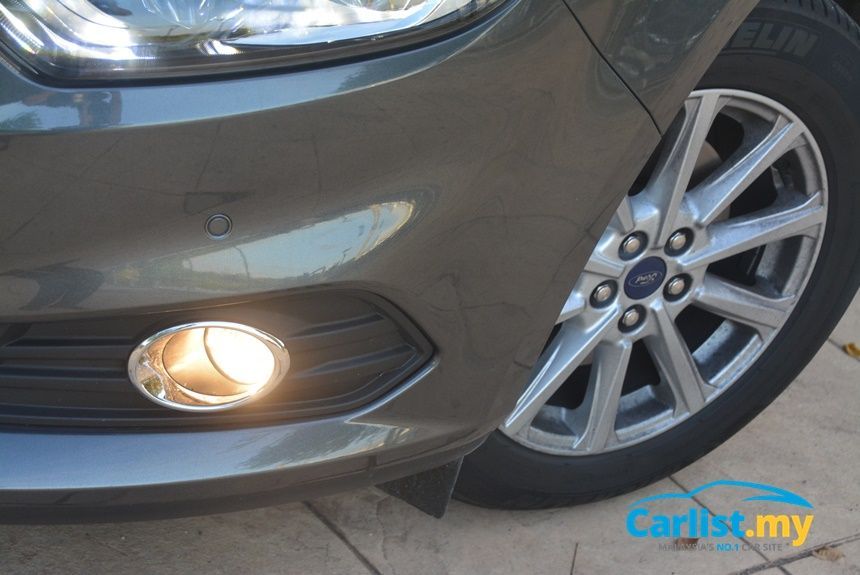 Interior
Considering their common underpinnings, the S-Max and Mondeo unsurprisingly share a great deal of common switch gear – steering wheel, instrument cluster, and gear lever, for example, are taken like for like – although Ford designers did put in the effort to reconfigure the layout to give the S-Max a more distinct flavour from its sedan cousin.
Ergonomically, the cabin feels well-sorted, and despite the underlying sophistication of its advanced Ford Sync electronic architecture, operation feels intuitive. Even the voice command operations feel well-resolved and adequately competent in interpreting our audio commands. We particularly like the four-quadrant organization of the touchscreen that is able to simultaneously convey audio and climate control information without looking cluttered.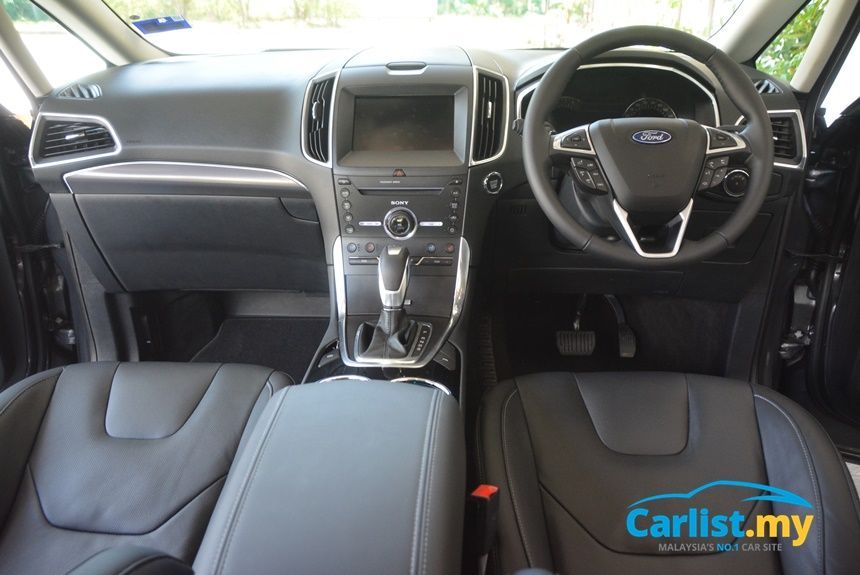 Even more impressive is the vast availability of small item storage spaces. The cubby holes and storage boxes along the centre console are deep as caverns, and if that's not enough, there is an additional Volvo-inspired storage tray hidden behind the dash panel and the pair of central cup holders can alternate between two depths to fully swallow a 500ml drinks bottle if needed.
Over at the rear, the five rear seats are effectively packaged and easy to reconfigure as needed. An electric release mechanism allows you to tumble them down at the press of a button; restoring them to upright positions require manual intervention, but it is a satisfyingly effortless process. When folded down, the seats tuck themselves nicely to give you a fully flat cargo floor. Second row seats feature forward/backward adjustability.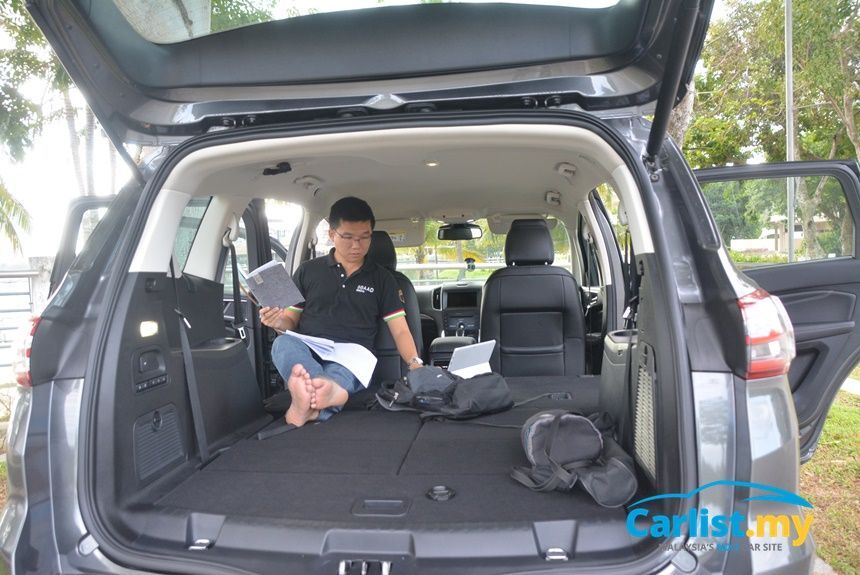 Complaints? Minor. The back two seats are not recommended for adult occupants over extended travel. The S-Max's dynamic silhouette comes at a cost of third row headroom. Our demo unit was troubled by unexplained rattles from both B-pillars, which felt outwardly solid. It was the only quality blight of an interior that otherwise was built with a high level of competence.
Our final complaint relates to the absence of a reverse camera. It is not an acceptable omission for any vehicle aimed primarily at families with young children toddlers. Indeed, we would have traded many of the fancier features such as massage seats and adaptive LED headlamps for this feature.
How does it drive?
Able to accelerate from 0 to 100km/h in 8.4 seconds and achieve a top speed of 225km/h; reassuringly stable at high speed; and supremely balanced at the turn with near obdurate resistance to understeer. These collection of attributes would represent a good day's work in a bona fide hot hatch, but here, they apply to a vehicle that will carry seven people on the move.
Around corners, the S-Max grips the tarmac underneath with commendable tenacity, encouraging you to feed the throttle and carry high speeds with reassuring confidence. It helps too, that the front wheels respond faithfully to steering inputs – you can point the S-Max's nose with a fair degree of accuracy and be assured that it will follow your chosen line.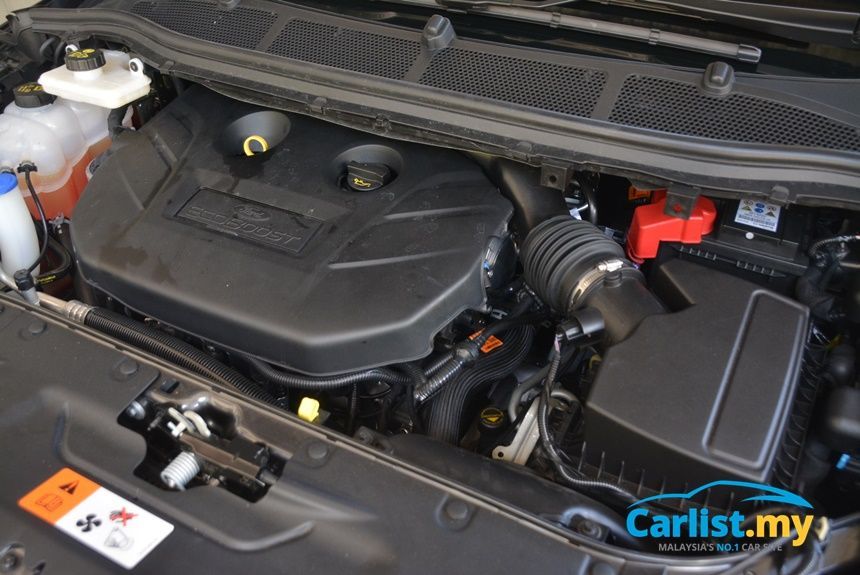 Is there a seven-seater MPV that drives better? Yes, and that would be the previous-generation S-Max, which had the benefit of better feedback through its electro-hydraulic power steering compared to the new model's fully-electric setup.
In other aspects such as road holding, chassis composure, and straight line performance, the new S-Max also does not significantly advance from the high benchmarks set by the predecessor; it merely maintains existing levels. We also should note that acceleration feels marginally less decisive with the new torque converter automatic compared to the previous model's dual clutch gearbox.
Our final evaluation on the S-Max's road manners has no buts, no ifs, and no caveats that say 'for an MPV'. The S-Max drives brilliantly. Period.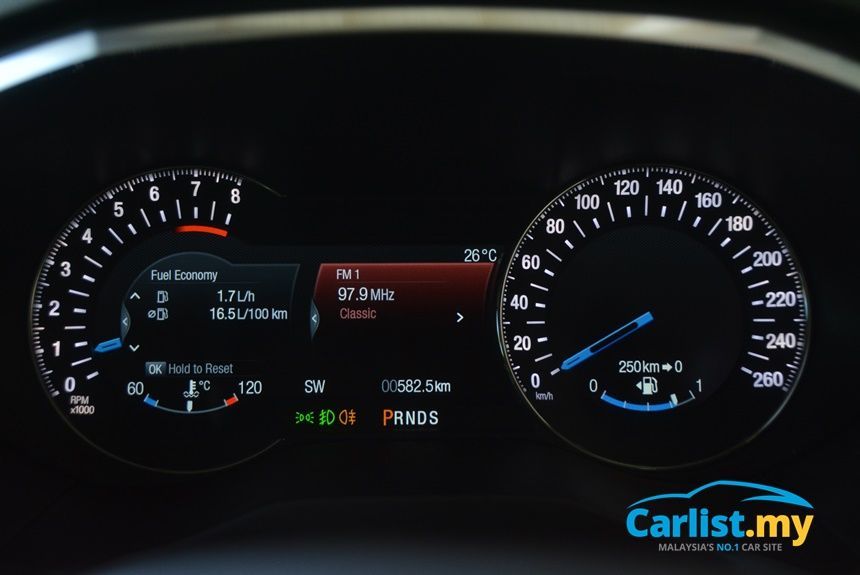 How comfortable is it?
There are no significant dynamic penalties that accompany the S-Max's dynamic talents. Similar to the Volkswagen Passat we reviewed recently, the S-Max has a slightly firm primary ride that lets in sharp imperfections at a small degree without being too jarring. Secondary ride is excellent; long-wave undulations are ironed out effectively.
Wind the front windows down, and you'll notice the usage of double-pane glass for both the front doors. Ford claims this is a deliberate effort to minimize wind noise intrusions, and it works. The S-Max is pleasingly quiet on the move, and road roar is also effectively subdued.
The front seats are excellent, both sides offering full electric adjustment with built-in heating, cooling, and massage function. Lumbar and side support are electrically adjustable as well. Rear seats are less supportive, however, a clear demonstration of Ford's priorities to make the seats fold away easier as opposed to being comfortable long-distance pews.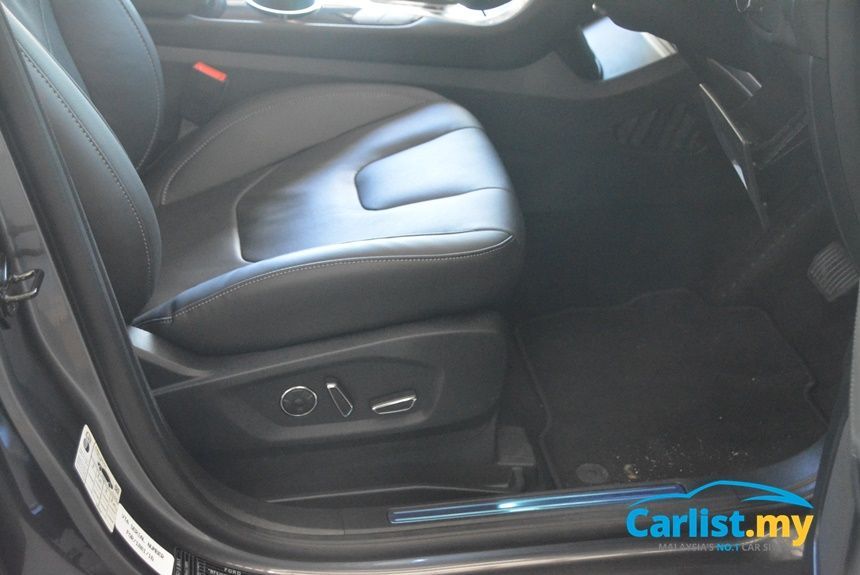 How economical is it?
The S-Max's overall excellence comes with a price and, at RM242k with insurance, it is not exactly cheap.
The number seems expensive at first glance, but a survey of the competition suggests Ford's pricing may not be as outrageous as it may first seem. Much of the competition sit on the far side of RM250k and Ford has packed a fairly high amount of kit in the S-Max to justify its pricing.
You don't have to worry about vehicle servicing costs in the initial stages of ownership, but be prepared to visit the petrol station often. Our test car drank fuel at an indicated rate of 12.8 l/100km. Perhaps a seasoned unit with more kilometres in its odometer will see better consumption. Ford's free service programme covers parts and labour in the first three years or 60,000km of ownership, with maintenance intervals of six months or 10,000km.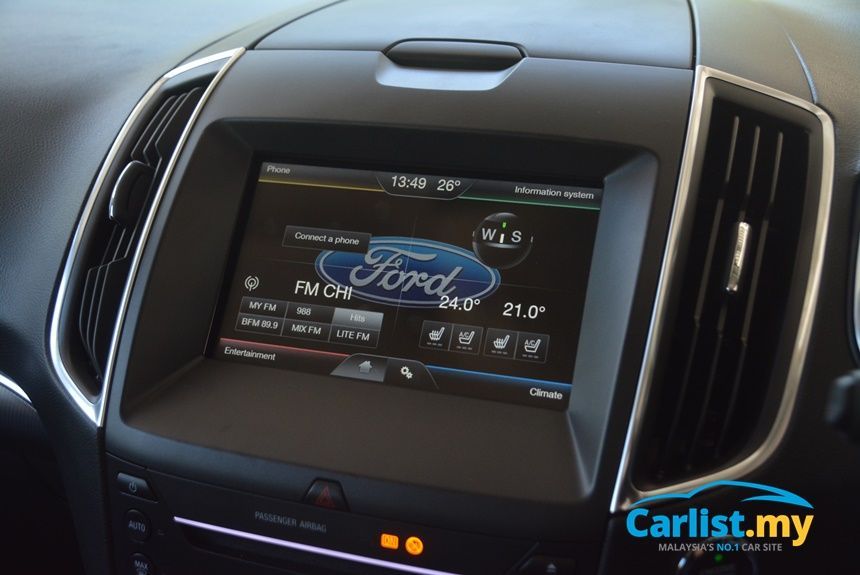 Conclusion
If you need an MPV but want a sports car or hot hatch, the Ford S-Max offers a perfect compromise between these extremes. It is a well-packaged seven-seater on one hand yet still offers impressively competent dynamics on the other.
The compromise is that it does not offer as much sheer volume inside as boxier Japanese MPVs. Third row passengers, in particular, will feel pinched for headroom.
It is true that for the price, reconditioned Japanese MPVs offer more interior space and are better-recognized by the masses.
But what if you attach greater priority to your own enjoyment than that of other people's approval of your choices? The Ford S-Max then becomes the more satisfying choice. It may be time to give up on the Sunday Ulu Yam runs, but the S-Max ensures that you still can have some fun on the way back from your Ikea shopping trips.
---
---
---
---
Comments