2017 Honda BR-V Previewed In Malaysia – An Alternative To Rush, Alza, Avanza, Grand Livina
Buying Guides Honda has previewed the long-awaited 2017 Honda BR-V at the Malaysia Auto Show 2016, which opens today at the MINES Convention Centre in Seri Kembangan, Selangor.
Due to be launched in early 2017, the seven-seater Honda BR-V is aimed at the Toyota Rush, Toyota Avanza, Nissan Grand Livina, and to a certain extent, the Perodua Alza and Proton Exora.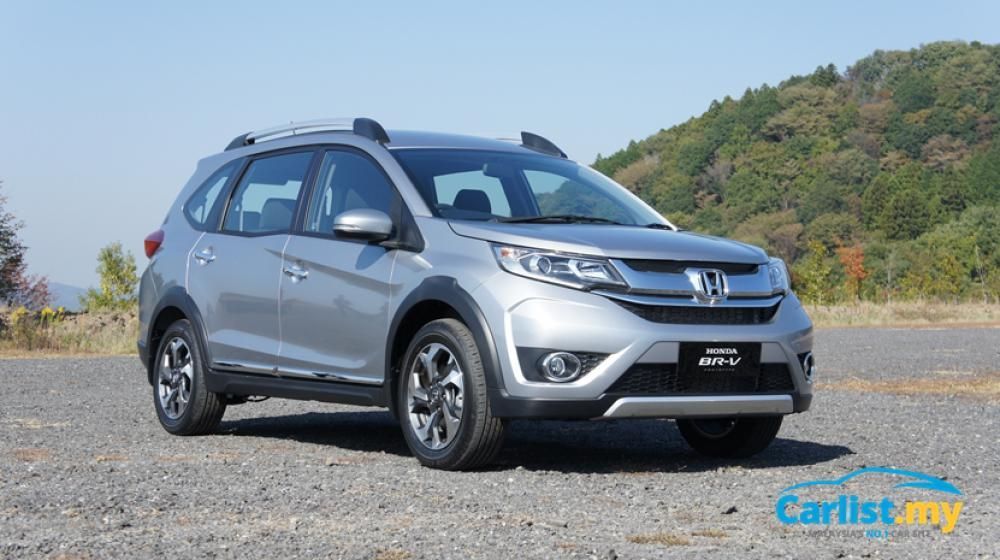 What is it?
It is a seven-seater crossover that despite the name, is completely unrelated to the City/Jazz-based HR-V or the larger CR-V.
Instead, the BR-V is entry model seven-seater that is closely based on the Honda Mobilio – a seven-seater MPV sold in Indonesia, and the Brio/Brio Amaze hatchback-sedan twins sold in Thailand and Indonesia.
While it is marketed as an crossover, the BR-V does not come have 4WD, but instead comes with third row seats, making it a direct competitor to Toyota's slow-selling Rush.
Its seven-seater capacity also puts it in competition with other entry-level MPVs in the market – namely the Toyota Avanza, Nissan Grand Livina, and higher range variants of the Perodua Alza and Proton Exora.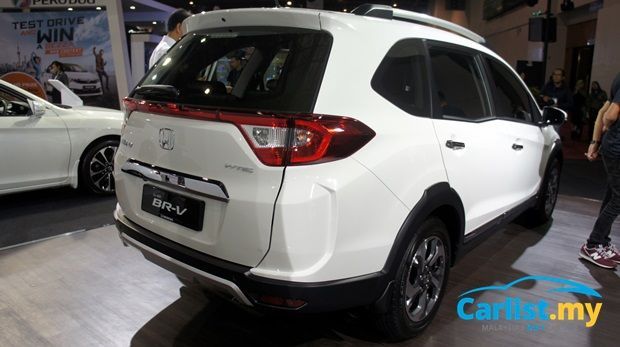 What is the engine powering it?
Power comes from a 1.5-litre naturally aspirated i-VTEC engine that produces 120 PS at 6,600 rpm – which Honda claims is the highest in its class, and 145 Nm at 4,600 rpm. Drive is transferred to the front wheels via a CVT-type automatic.
The engine and transmission are shared with the Honda Jazz and City.
How safe is it?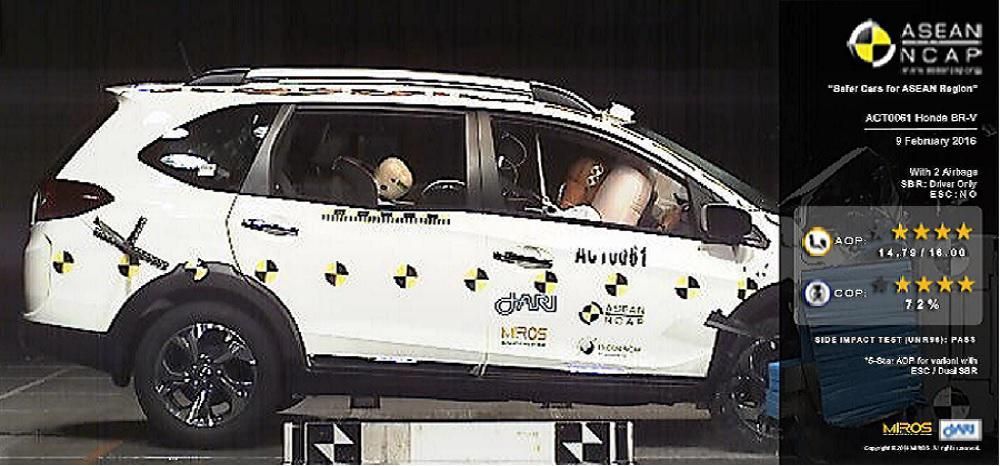 The full specifications have yet to be announced but higher range variants of the BR-V will certainly be equipped with electronic stability control (ESC, or VSA as Honda calls it).
The car has been given a 5-star rating by ASEAN NCAP, applicable only to models equipped with VSA.
That's a lot better than all of its competitors in the segment, most of which don't have ESC. Only the hi-specs variants of the Proton Exora come close, which has side airbags and ESC but no curtain airbags.
The Toyota Rush, Avanza, Nissan Grand Livina and Perodua Alza – all are rated 4 stars by ASEAN NCAP, only makes do with a basic two-airbag and ABS combo.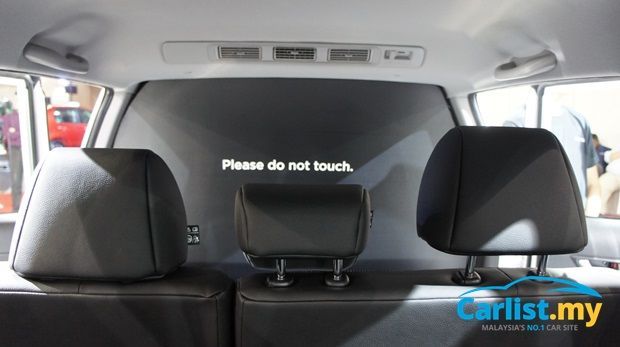 Is it any good inside?
The BR-V is developed as an entry-level product so don't expect to be as refined as the HR-V inside. As the car has yet to be launched, the display car's first row section is covered, but based on our brief driving experience of a pre-production Indonesian-market model in Japan, the dashboard looks similar to the ones used in the City, Jazz and HR-V, complete with piano-black trimmings and touch-screen infotainment system, which makes for a good first impression.
During our brief driving impression of a pre-production BR-V model in Japan late last year, we noted that the car does not come with dome light (but it has a map light in front) in the cabin, and the boot is not illuminated.
There is however a roof-mounted blower on the second row section, which draws cool air from the front and directs them to the second and third row – a major plus point over the Nissan Grand Livina.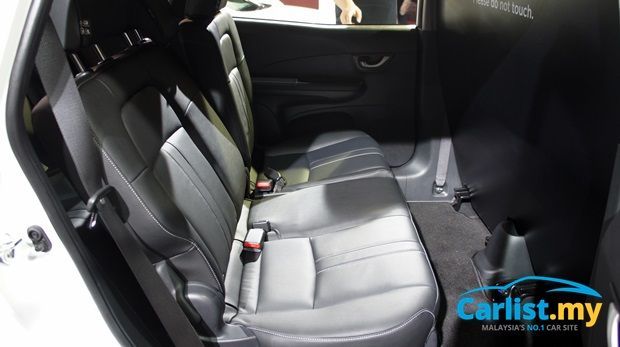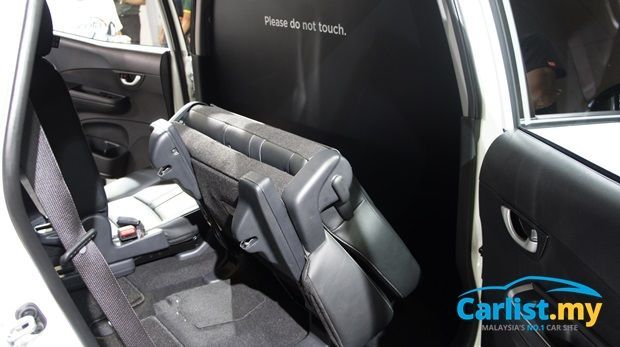 The two halves of the second row seats can slide forwards and backwards individually, freeing more legroom for occupants in the third row. That's a major plus point over the Rush, Avanza and Grand Livina.
Both sides of the second row seat can be folded and tumbled forward with just a one-touch operation, and is a lot simpler to operate than the Nissan Grand Livina.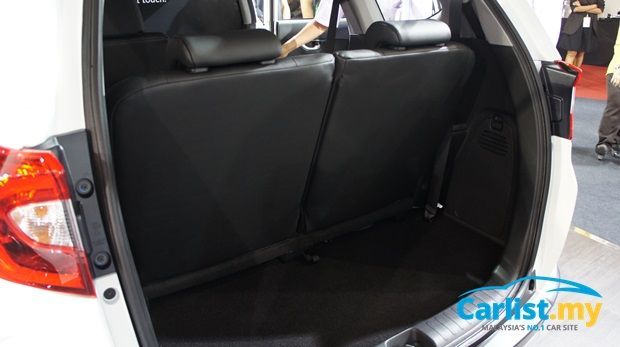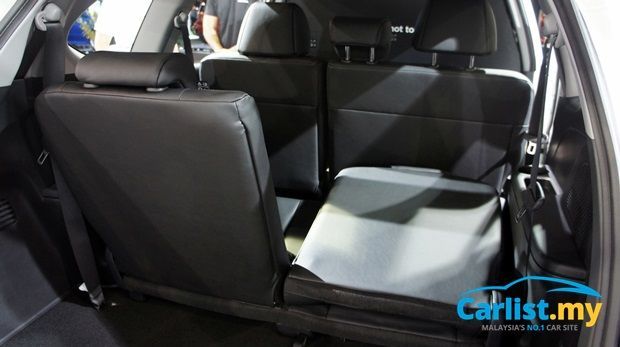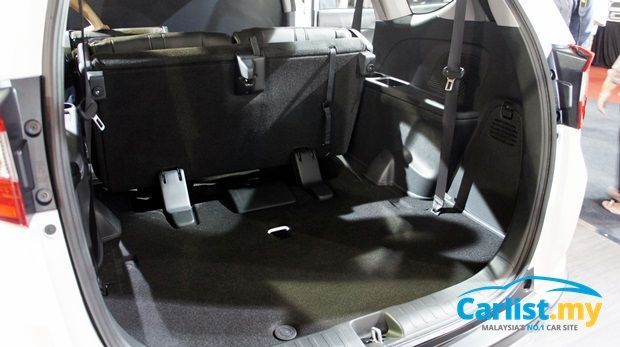 The third not only split folds 50:50, but can also be tumbled forward simply by tugging a strap.
Honda also claims that the BR-V's legroom in the third row is class-leading. The third row's seatbacks can also be adjusted to either of two angles for better comfort.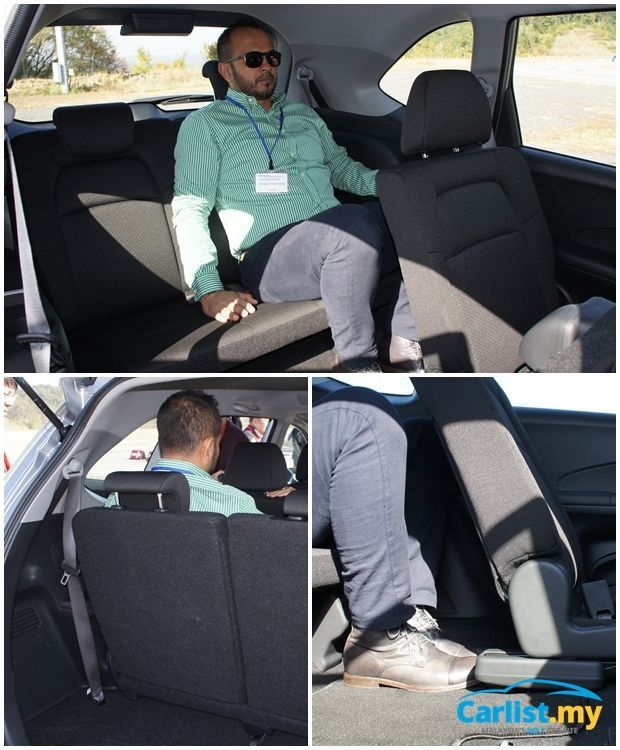 How much is it?
Prices will only be announced when we get closer to the BR-V's launch date in early-2017, but it will certainly be priced close to the Toyota Rush, Avanza and Nissan Grand Livina, so do expect a starting price of around RM100,000 or less.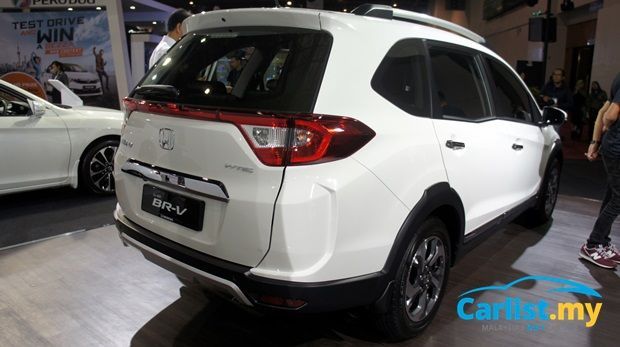 Read about our brief test drive of the Honda BR-V here.
---
---
---
---
Comments