2020 Mazda CX-30: First Drive Impressions
Reviews Mazda's latest crossover, the CX-30, slots between the existing CX-3 and CX-5, or so says the Hiroshima-based automaker. Look hard enough and you might see the gap between those two models for this newest sibling to occupy. But has Mazda kept those 'in-betweener' priorities intact?
We already know the range-topping CX-30 variant is properly plush and well-specified, as it should be for its price, but with the car assigned to us being the base 2.0L, it was stripped of many of those materials and features.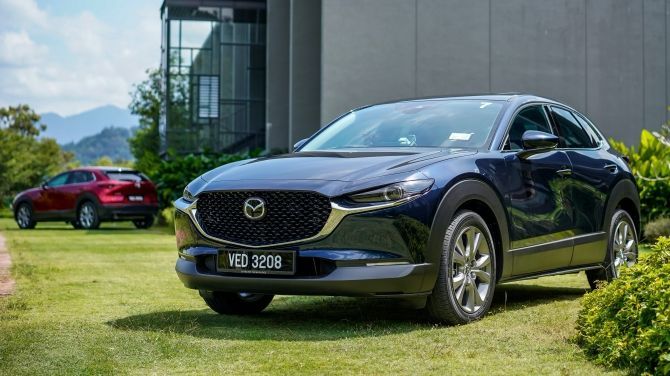 Still, even on smaller 16-inch alloys (instead of 18-inchers on the High), the base CX-30 certainly has looks that are a cut above the rest. Mazda placed emphasis on making this new model as visually appealing to as broad a demographic as possible, and this isn't diminished by choosing the entry-level variant. It's sleek and squat with obvious echoes of the Mazda 3, for better or worse.
The first leg of the drive was spent sat at the back, where overall headroom and legroom seemed only marginally better than the (technically) smaller CX-3. The seats were fabric instead of leather, but soft hide was used to accent portions of the door panel and dashboard in shades matching the exterior. Out back, the 430-litre boot is large enough for most needs and verging on CX-5 levels but definitely isn't a stand out in this class.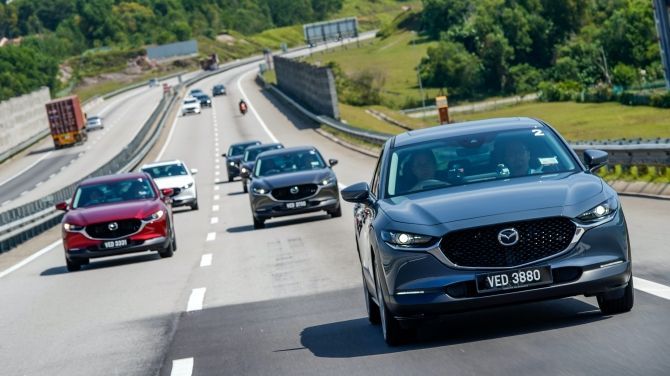 Refinement was far from lacking and easily bests mass market segment rivals. Sound insulation is above average, any vibrational interruption was dampened well, and the car showed very little structural flex. This feels like a very secure place to sit in regardless of how many active/passive safety systems are at play. The fact that the CX-30 is (currently) the most highly rated vehicle Euro NCAP has ever tested certainly helps matters too.
Behind the wheel, there was a rush of familiarity with the Mazda 3, one of the best-to-drive C-segment hatchback/sedans on sale today. Nearly every tactile and ergonomic cue has been carried over into the CX-30, giving us a dangerous expectation that it will drive just as well. Fortunately, it does come awfully close.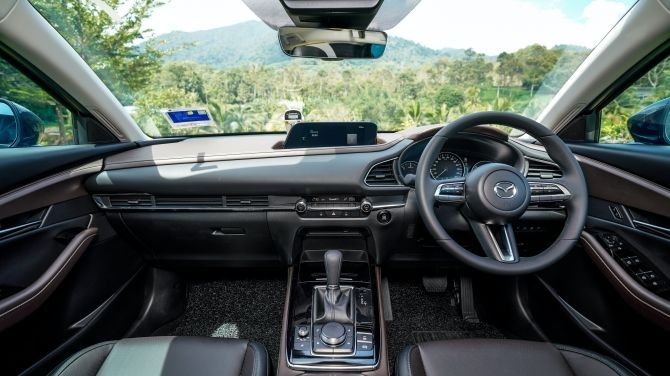 The naturally aspirated SkyActiv-G 2.0-litre's rev range needs to be explored to be taken full advantage of, and though it manages to sound aggressive (but never gruff) past 4,500rpm, harshness levels were never elevated. Shifts from the SkyActiv-Drive 6-speed automatic were smooth but it needed to frequently downshift to access the power band as in-gear grunt can be in short supply if laden. For more effortless performance, the 1.8-litre SkyActiv-D should be considered as its maximum torque of 270Nm arrives much quicker and sustained for longer.
With our driving positioned dialled-in, the brief jaunt revealed an agile front end and eager direction changes that superbly mask its crossover label. Add to that the control weights and engine note from the 162hp/ 213Nm engine and it's too easy to feel like you're driving the Mazda 3.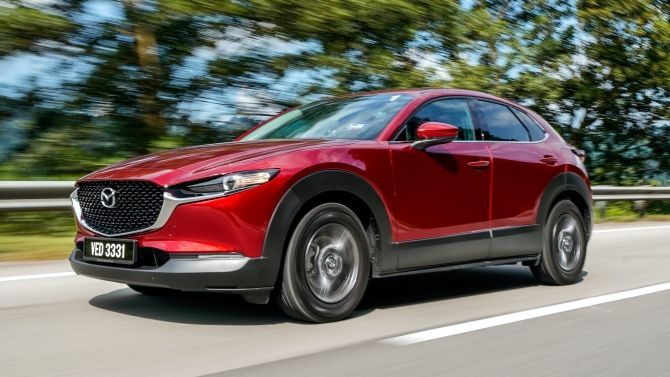 The suspension is tuned to allow for more compression (and body roll) when loaded up mid corner and the thicker tyres make for a ride that's a touch more impervious to light road imperfections, but in normal driving situations distinguishing the two models by feel alone is difficult.
Hastily declaring that the CX-30 is a slightly jacked-up Mazda 3 made to appeal to the crossover-crazed buying public is both cynical and somewhat reductive, true, but that formula has also been a point of criticism levelled against so many vehicles being sold today.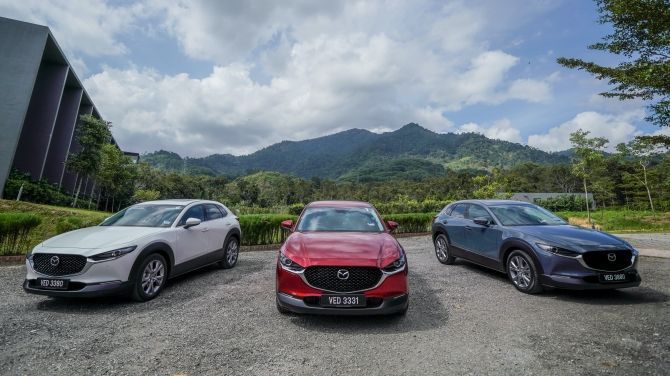 That said, among the sea of rivals, the CX-30 is definitely a strong contender that ticks off all the right boxes. It's fun to drive, has exceptional build quality, is decently practical, well-specified (in the High variant), incredibly safe, comfortable, refined, and is probably the best looking of the bunch - if you're into that sort of thing.
It's very likely that Mazda has a winner on its hands, but we'll have to wait for a full review to properly contextualise it and make heads or tails about the CX-30's finer points and value proposition. Established players should watch their backs if and when Bermaz starts locally assembling these.
---
---
---
---
Comments