2020 Proton X70 Arrives Malaysian Built, Starting From RM94,800
Auto News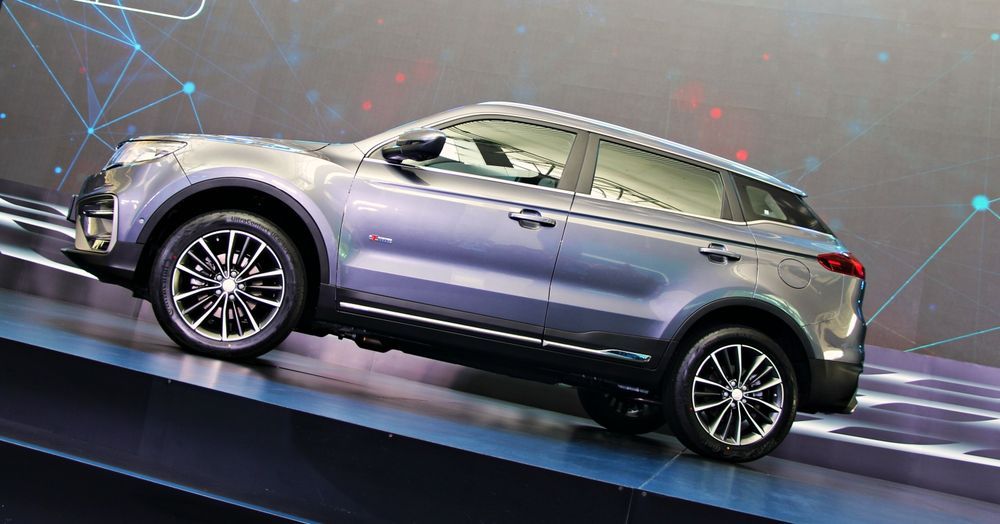 It's finally here, the 2020 Proton X70, and the first of Proton's SUVs to be assembled in Malaysia. Since its initial launch, the C-segment five-seater has been flying out of showrooms and a huge hit for the national automaker, rocketing them back into top contention.
Now, with over a year of the X70 under their belt, Proton is ready to give it a more Malaysian spin with all 2020 examples of the X70 rolling off the assembly line in Tanjung Malim instead of arriving fully built from China. So, what's changed?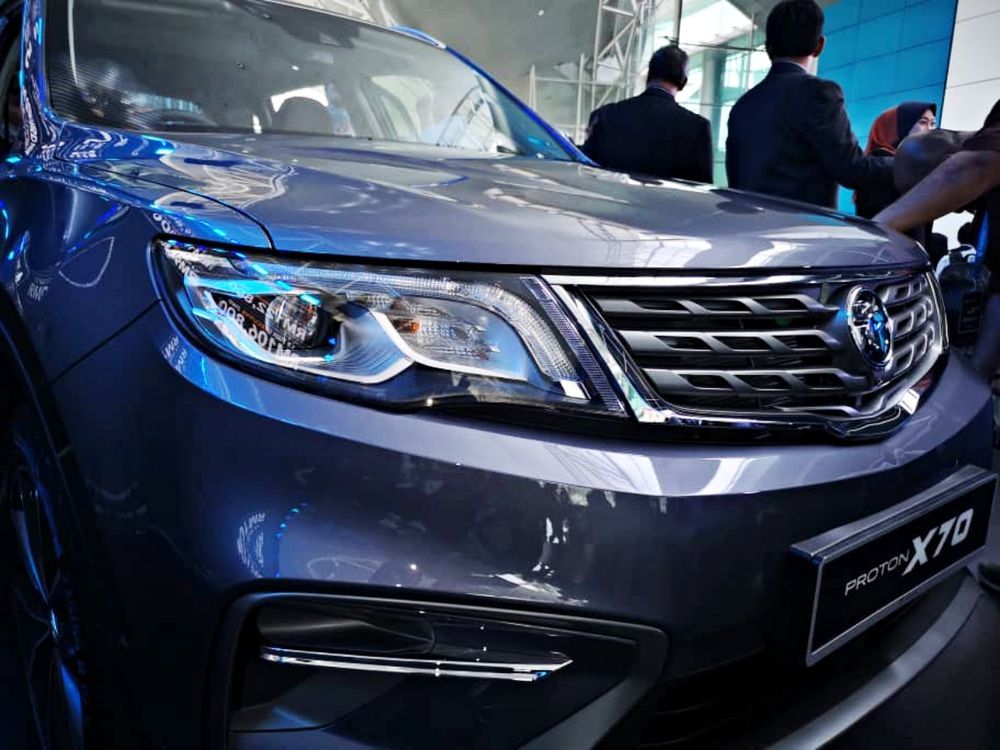 We'll start with the big stuff, but let's get the omissions out of the way. For 2020, every X70 will be offered exclusively with a 2WD layout due to a lack of demand for the 2019 car's pricier all-wheel driven variants.
Also gone is the DSI-sourced 6-speed automatic and replacing it as standard across the range is a newly developed (wet-type) 7-speed dual-clutch transmission (DCT) that's lighter, more advanced, delivers about a second quicker to 100km/h sprint time from rest (9.5 seconds), and promises improved fuel economy (a claimed 13% reduction). It even The new transmission is also covered by the same 5 year unlimited mileage warranty as the rest of the vehicle.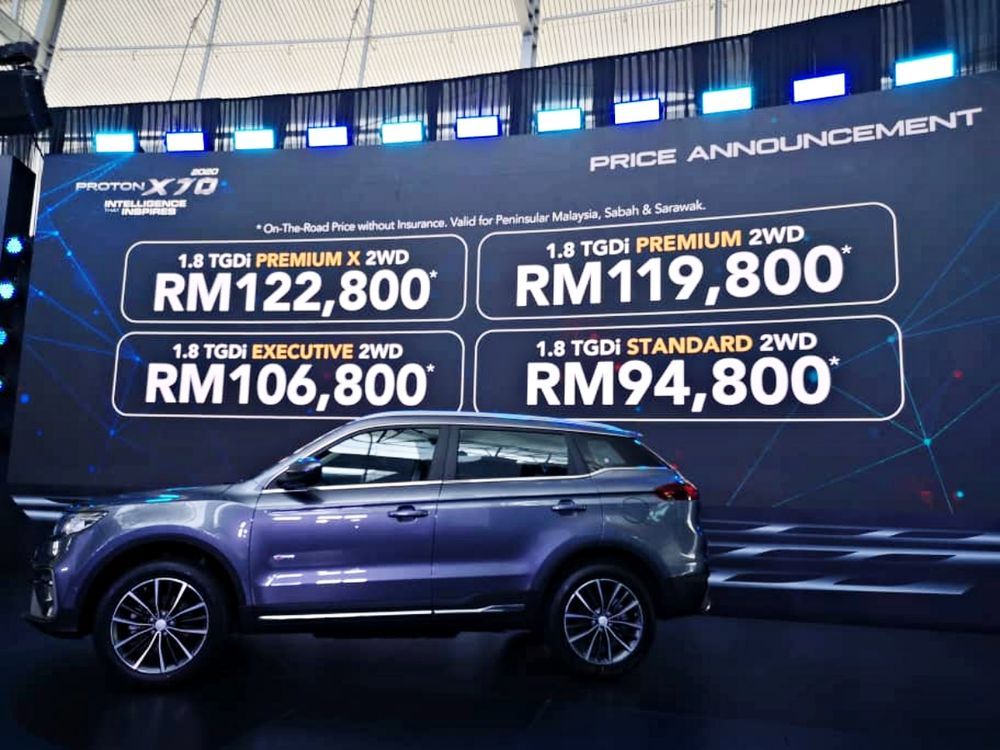 Starting from RM 94,800 and extending to RM 122,800, the 2020 X70's variant tiers have also been shuffled from where they were in 2019, though not by much. The Standard 2WD kicks things off with 17-inch wheels and fabric interior upholstery, but on the upside does include a larger 8-inch infotainment display, 6-speaker stereo, rear view camera, and an air purifier system.
At RM106,800, the step-up Executive 2WD (again, gone are all 4WD variants) adds LED headlamps with daytime running lights, larger 18-inch alloys, a power tailgate, a very useful 360 degree camera system, 8-speaker stereo, and the revelatory front ventilated seats upholstered in a faux leather material.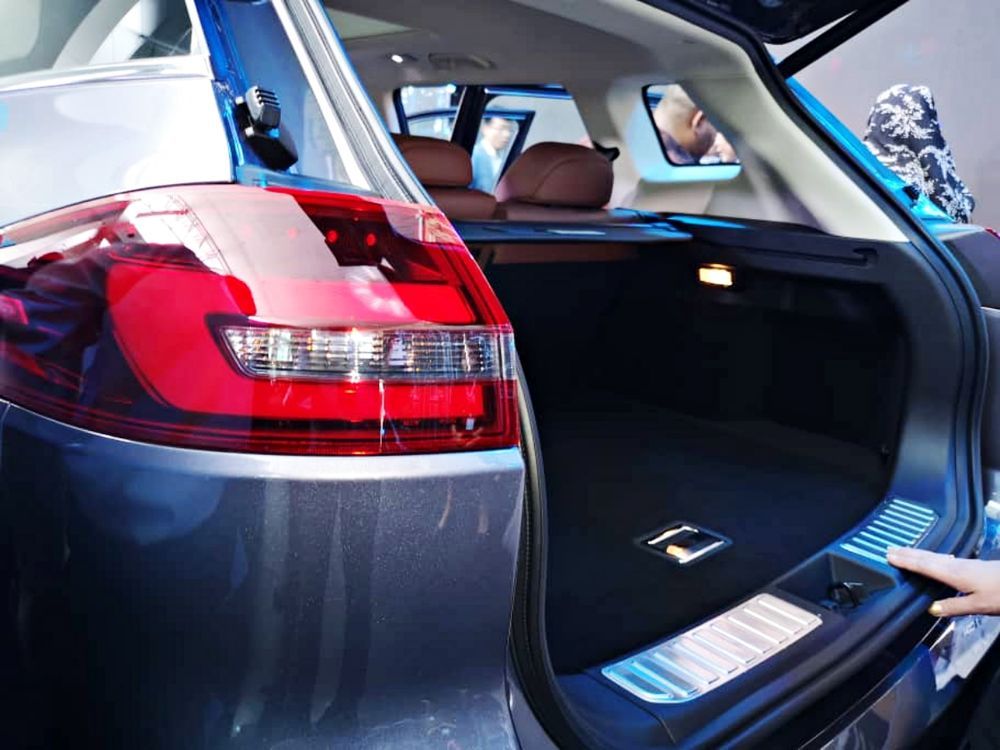 Now we move on to the best specified of the bunch (kinda), the X70 Premium. It sits at the top the range as before, but coming in with a price tag of RM119,800 and offering a generous list of features and equipment.
Though all models come with 6 airbags, anti-lock brakes, stability control, and traction control, the X70 Premium is the price of admission for the Advanced Driver Assistance System (ADAS), a suite that includes active safety and convenience features such as Automated Emergency Braking, Adaptive Cruise Control (up to 150km/h), and Blind Spot Monitoring, among others.
Again, the familiar design of 19-inch wheels are the clearest visual indicator of an X70 Premium, but peer inside and you might spy the brown Nappa leather seats, a material that's been treated to be extra soft and plush compared to regular leather for automotive use.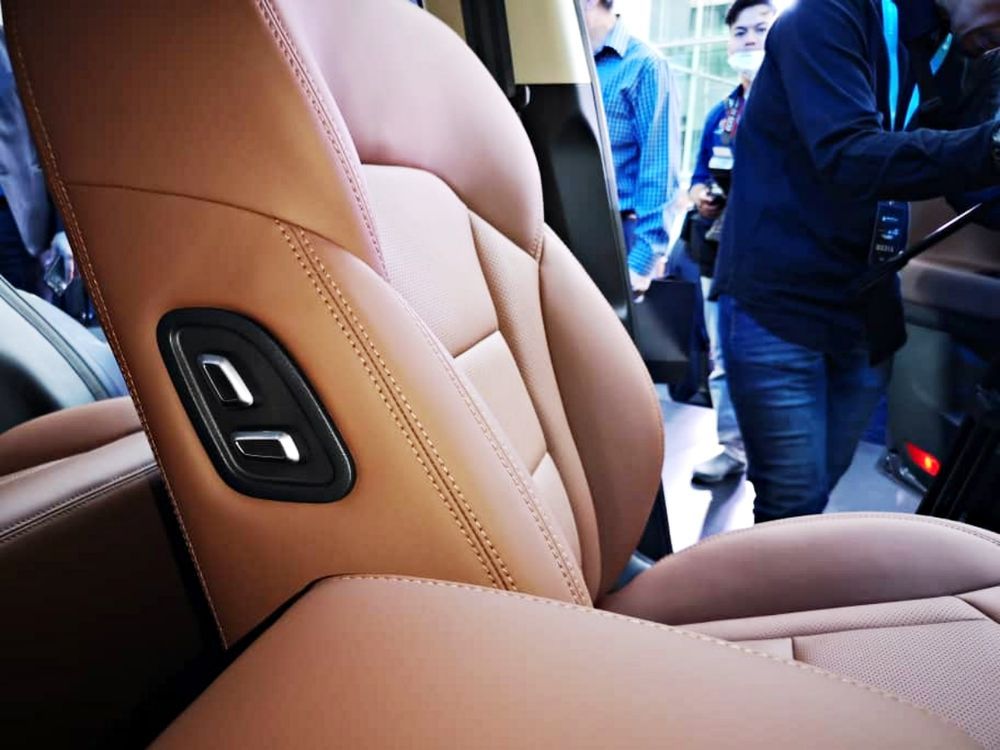 While on the subject of its cabin, the Premium also comes with power adjustment for the front passenger seat and the famed 'boss switch' that allows rear passengers to adjust the seat ahead for more legroom.
Elsewhere, a power amplifier and subwoofer combo takes the speaker count to 9 and at the rear, the power tailgate gains a foot sensor which lets the boot be opened by lightly kicking below the bumper area, useful for when your hands are full. There's also the X70 Premium X (RM122,800) which asks for RM3,000 over the price of an X70 Premium for the inclusion of a panoramic sunroof.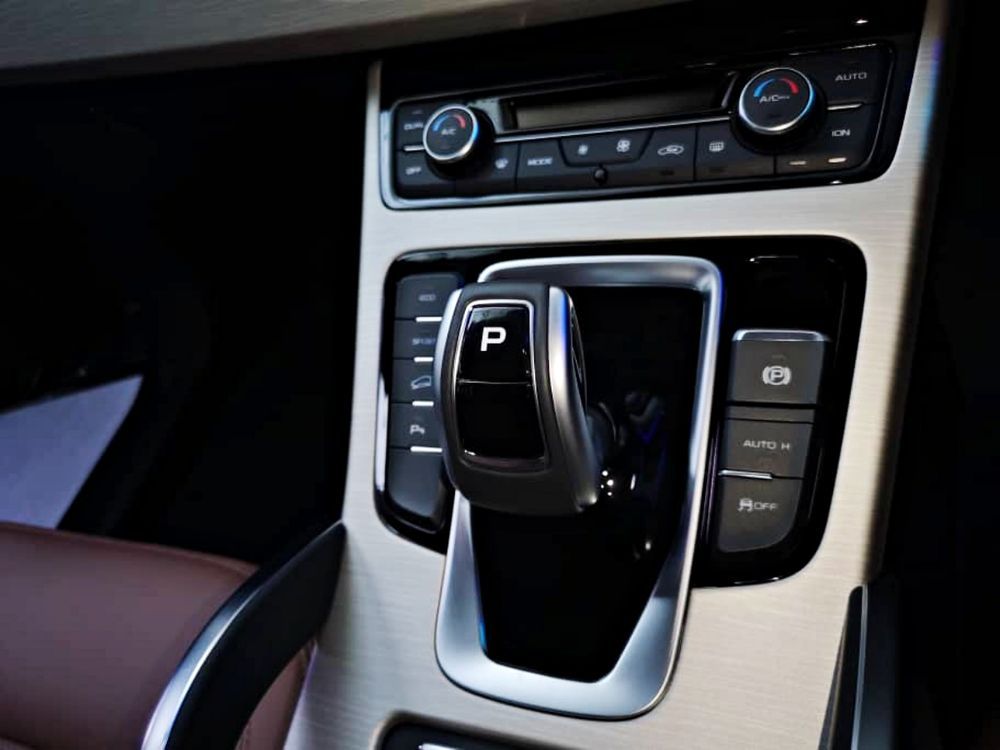 Under the bonnet, every X70 for 2020 features a powertrain carried over from the previous model year, that being a 1.8-litre turbocharged direct-injection four-cylinder producing 181hp at 5,500rpm. Due to the new 7-speed DCT replacing the 6-speed auto, an additional 15Nm of peak torque has been extracted from the same engine and is available from 1,700rpm to 4,500rpm. Now, of course, drive for every variant is sent exclusively to the front wheels.
Real world performance should be identical to any X70 you've driven prior, especially so since Proton has tuned the dual-clutch to behave rather conservatively even in Sport mode, mimicking the softer and more inconspicuous gear shifts of a torque converter.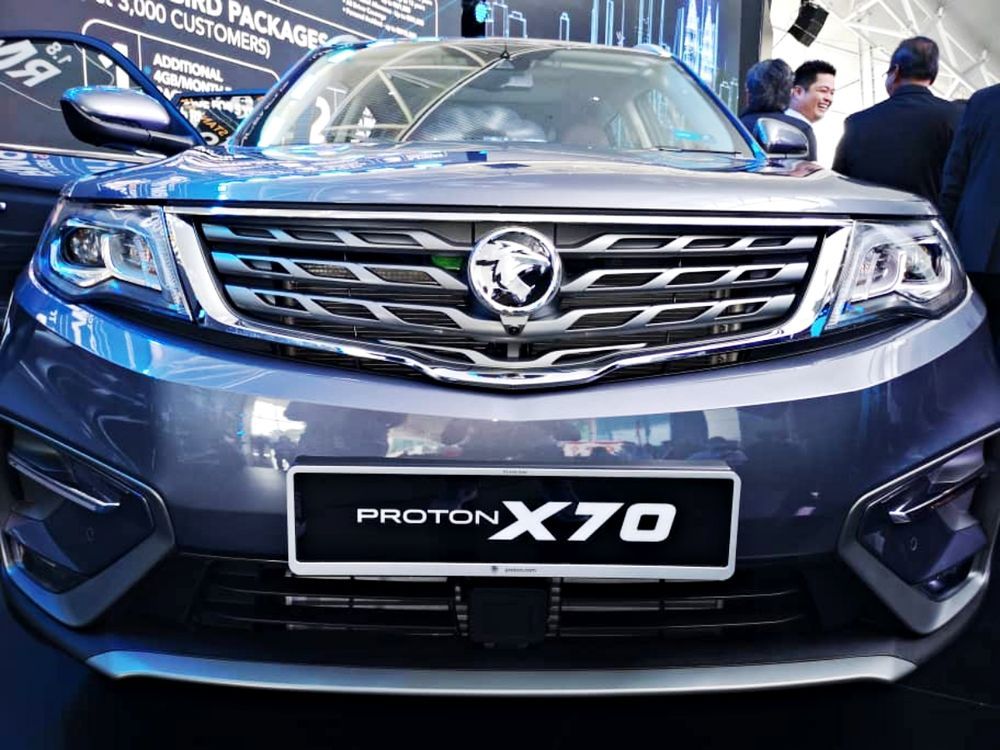 As you may have noticed, there's not all too much different with the Proton X70 for 2020. Apart from a new Space Grey colour for a total of 6 paint options, visible differences are so minor that you could easily miss it for an X70 from its Malaysian debut in December 2018. Though we would have appreciated more eye candy to read into, the fact is that the X70 is still a very recent addition to the market, making a more comprehensive facelift unnecessary . No doubt Proton has plenty of ideas for how they'd like its look to evolve, but we'll have to wait.
2020 Proton X70 Standard 2WD (Base Specifications)
RM 94,800 (-RM5,000, previously RM99,800)
1.8L TGDi petrol - 181hp, 300Nm
7-speed dual-clutch transmission
6 SRS airbags
Halogen headlamps
17-inch alloy wheels
Fabric seats
8-inch infotainment head unit with online navigation
6 speaker audio
Rear view camera
Air purifier system
2020 Proton X70 Executive 2WD (in addition to Standard 2WD)
RM 106,800 (-RM3,000, previously RM109,800)
LED headlamps with DRL
18-inch alloy wheels
Power tailgate
Front welcome lamps
Leatherette seats
Power adjustable driver's seat
Front ventilated seats
8-speaker audio
360 camera system
2020 Proton X70 Premium 2WD (in addition to Executive 2WD)
RM 119,800 (-RM4,000, previously RM123,800)
Advanced Driver Assistance System (ADAS)
Tyre Pressure Monitoring System (TPMS)
19-inch alloy wheels
Power tailgate with foot sensor
Nappa leather seats
Front passenger power adjustable seat with 'boss' switch
9-speaker audio with power amplifier and subwoofer
2020 Proton X70 Premium X 2WD (in addition to Premium 2WD)
RM 122,800
All prices are on-the-road, without insurance.
---
---
---
---
Comments