2021 Fortuner Facelift Unveiled: Available Now With A More Powerful 2.8-litre Engine
Auto News The facelift Fortuner offers a new up-to-date look as well as a new 2.8-litre diesel engine.
---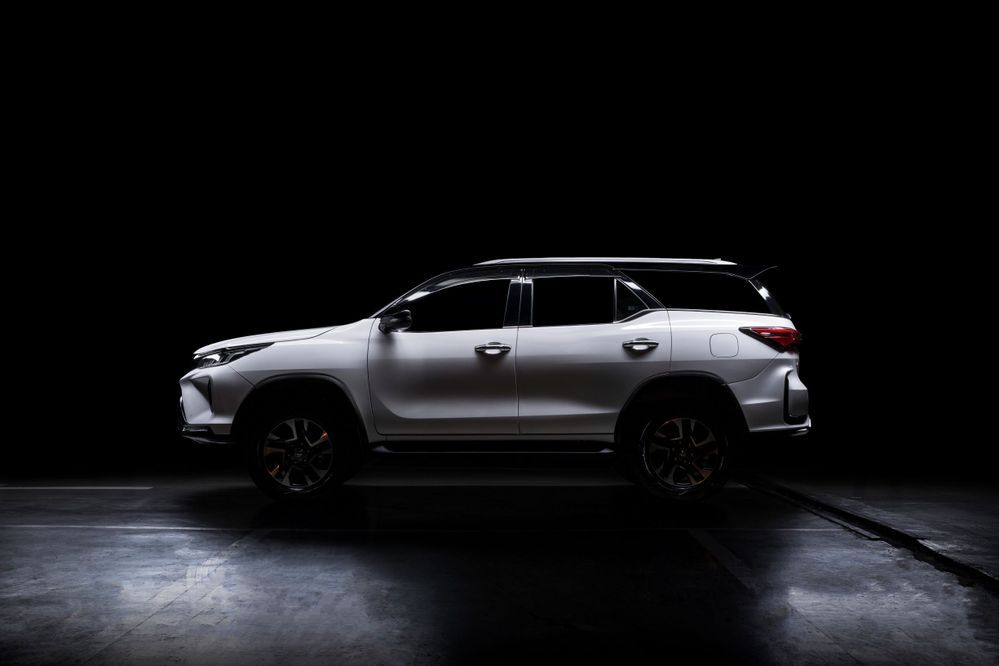 UMW Toyota Motor (UMWT) has officially announced that they are starting to take bookings for the new 2021 Toyota Fortuner facelift, which now features two locally-assembled (CKD) variants, the 2.7 petrol-powered SRZ AT 4×4 (RM172,244) and the 2.8 diesel-powered VRZ AT 4×4 (RM203,183).
The Fortuner 2.8 VRZ 4x4 A/T is a new variant that replaces the Fortuner 2.4 VRZ (a 2.4 AT 4×4, will only be made available in Labuan, Sabah and Sarawak). Along with it comes a new body colour - Bronze Mica Metallic with black roof, which is exclusive to this new flagship variant. The black roof is also available with the Super White II exterior colour only for this variant.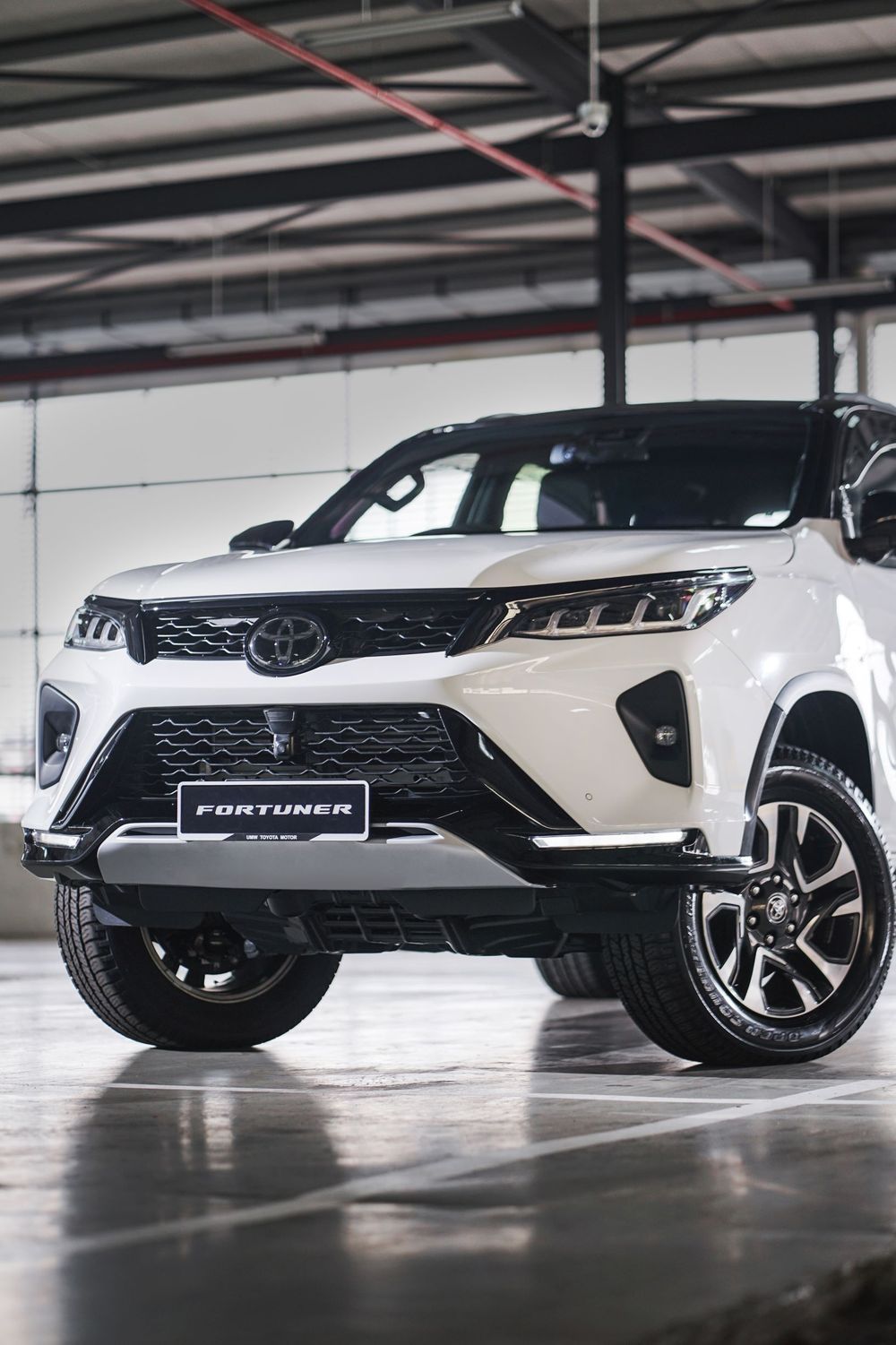 The new Fortuner 2.8 VRZ comes with Quad-LED headlamps flanked by a mesh-type front grille. The foglamp, turn signal and position lamps have also been restyled while the front and rear bumpers have a new design. The skid plate below the front end is also new, emphasising the ruggedness of the Fortuner.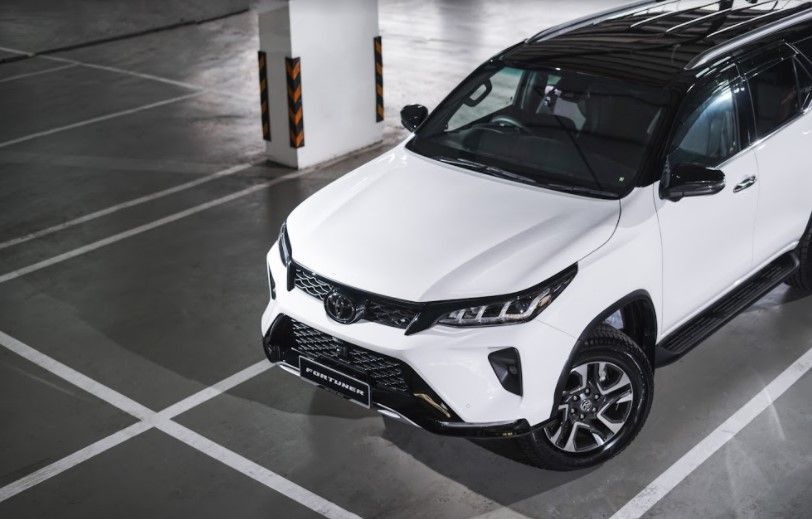 Giving the Fortuner 2.8 VRZ its distinctiveness, the roof, A-pillars, wing mirrors and roof-mounted rear spoiler are all finished in black. The corner mouldings are specially shaped for aerodynamic benefits according to Toyota.
For the Fortuner 2.7 SRZ, the Bi-Beam LED headlamps has a new sharper design along with a revised front grille and front bumper. The turn signals, position lamps and rear combination lamps have also received cosmetic changes for both variants.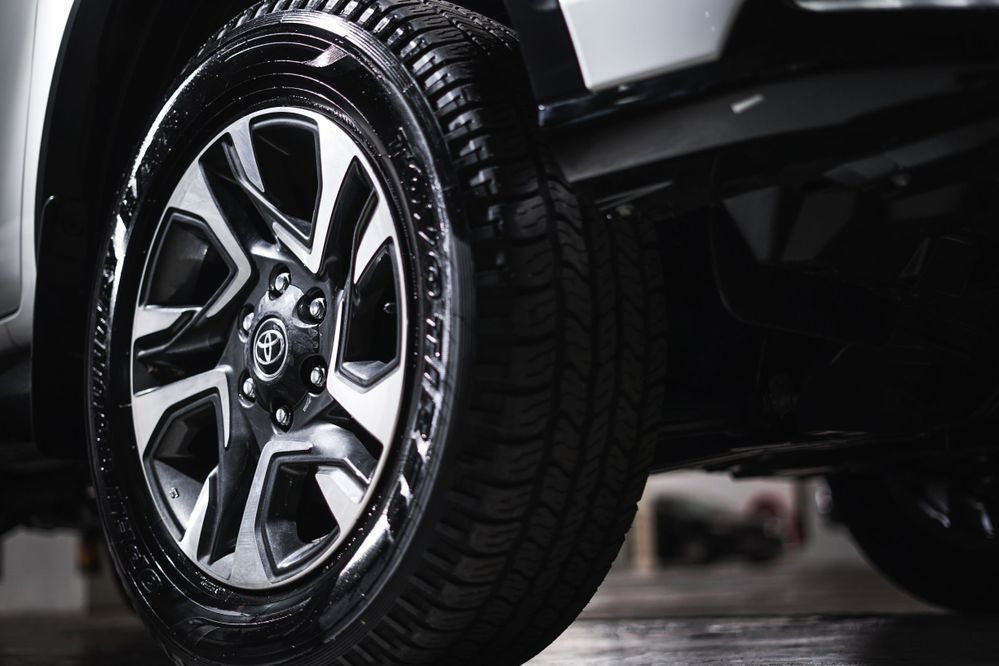 The new Fortuner 2.8 VRZ and 2.7 SRZ also comes fitted with newly designed 18-inch alloy wheels.
The Fortuner 2.8 VRZ interior, which has three rows of seats, is trimmed with a new design and colour while the seat upholstery also has a new red and black colour and design. There's also a new instrument panel with a revised Multi-Information Display (MID). Just like most new cars, ambient illumination is also included, which adds a touch of sophistication.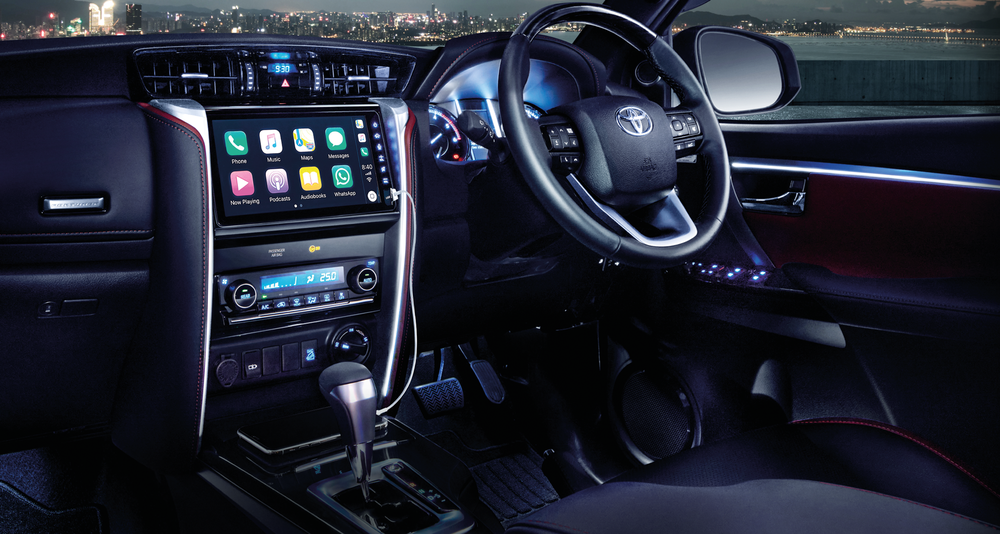 The instrument panel for the Fortuner 2.7 SRZ has been redesigned to be more user friendly, which includes additional information at the MID. This variant also gets a new interior trim colour and new seat upholstery colour to freshen up the cabin appearance.
Bringing the car up to date, the new Fortuner 2.8 VRZ and 2.7 SRZ have now been fitted with LED Interior Lamps, Electrochromic Rearview Mirror (to eliminate dazzle) and the front passenger can now adjust the seat with powered controls at the side.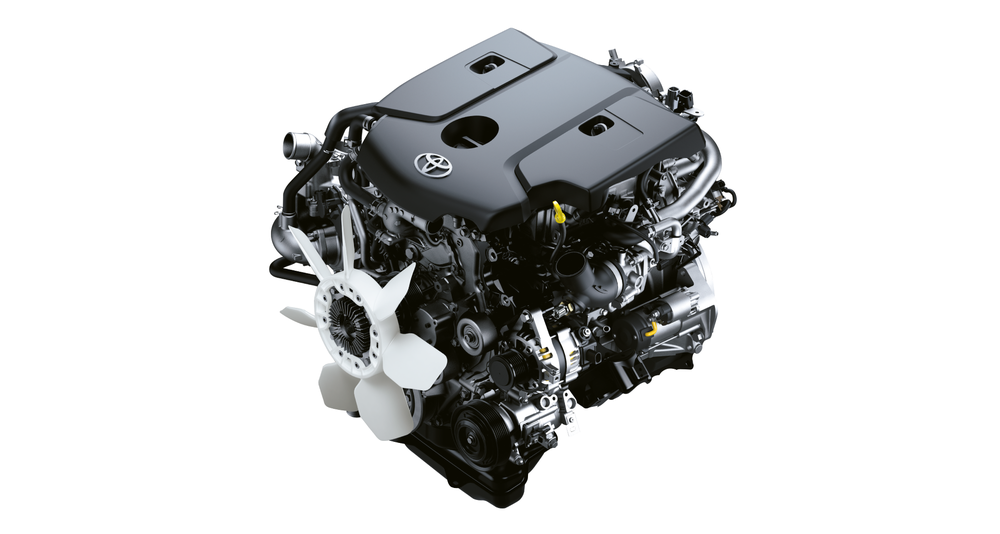 The new 1GD-FTV 2.8-litre engine in the Fortuner VRZ produces a maximum power of 204 PS at 3,400 rpm and 500 Nm of torque from 1,600 rpm to 2,800 rpm. It has been engineered with an optimised structure which incorporates a balance shaft to operate with less vibration and lower noise levels.
High efficiency is achieved with the electronically-controlled common rail injection system that can deliver fuel at a maximum pressure of up to 250 MPa. The oil pump can operate in two stages for optimal pressure delivery while a water-cooled double-pipe type pre-EGR cooler helps to keep the recirculated exhaust gas temperature at optimum.
The Fortuner 2.8 VRZ also comes with Variable Flow Control (VFC) Power Steering, which can transform from light steering at low speeds (eg when parking) to a firmer feeling steering for high-speed driving.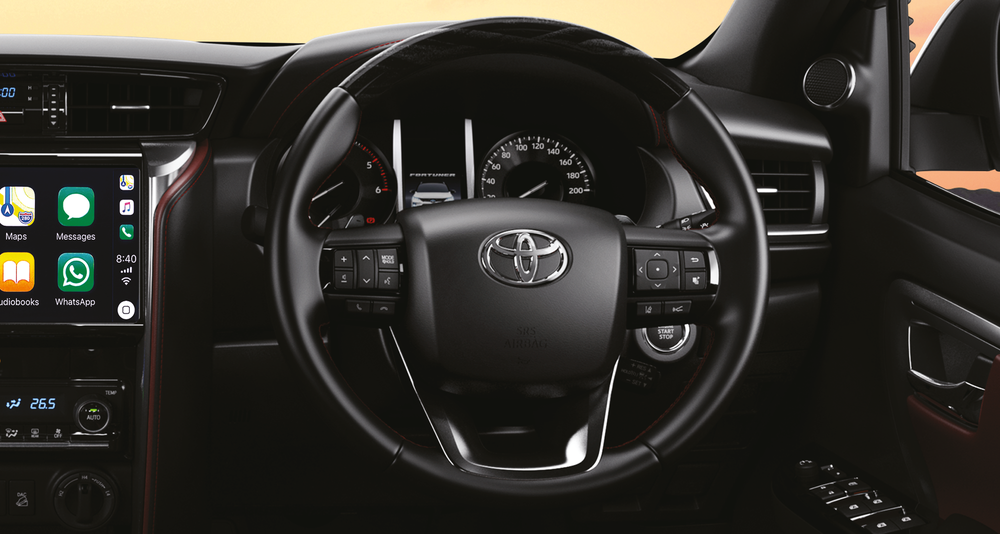 For the Fortuner 2.8 VRZ, there is also a SPORT mode which enhances the steering wheel for responsiveness.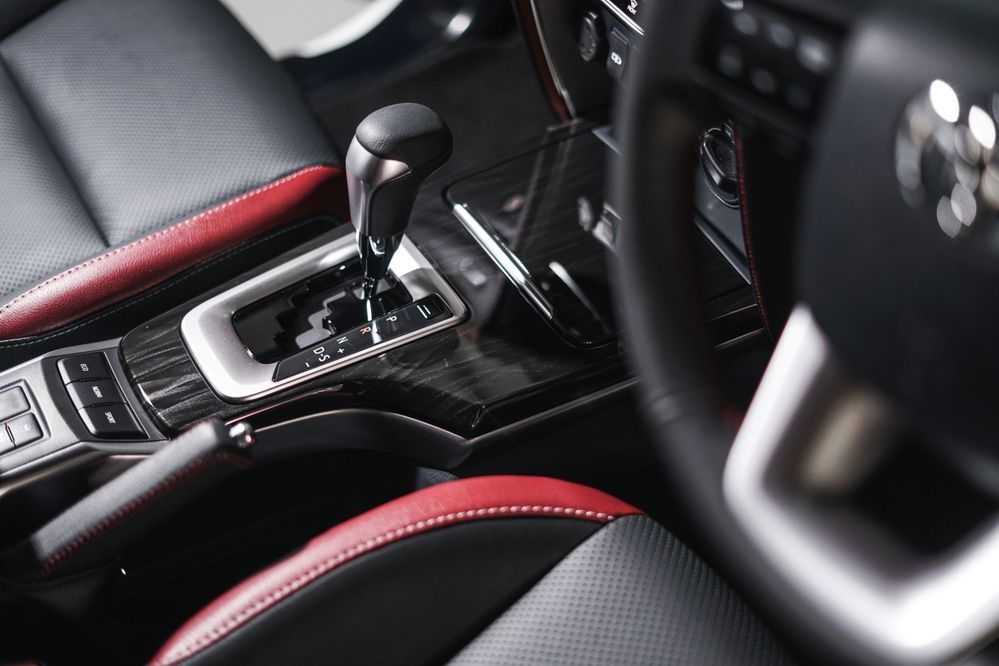 The part-time 4x4 drivetrain provides maximum capability on all surfaces, from the smooth highway to muddy jungle tracks. With 4x4 engaged, all four wheels constantly get power to give better stability and grip in all conditions, increasing safety.
The drivetrain of the Fortuner 2.8 VRZ and 2.7 SRZ has an Auto Limited Slip Differential (Auto LSD). This device is very useful in the most difficult conditions and uses the traction control system to control braking when one of the rear wheels start to spin. It allows engine power to be maintained and power is directed to the wheel with better traction.
The Fortuner range comes with a 5-year/unlimited mileage warranty which will be welcome news for those who clock a high mileage each year.
---
---
---
---
Comments