2021 Genesis G80 - The New Pretty Boy Of Sporty-ish Luxury
Auto News Off the bat, this is a great looking car. Probably the most macho thing to come out of South Korea, actually. It's the all-new G80 from Genesis. Specifically, the 3rd-generation version of the car and a rather big leap over its predecessor.
For those not keeping track, Genesis is Hyundai's luxury offshoot marque, sort of like Lexus to Toyota or Infiniti to Nissan. Some of you may remember a brief window about 5 years ago where a car called the Hyundai Genesis was introduced into the Malaysian market.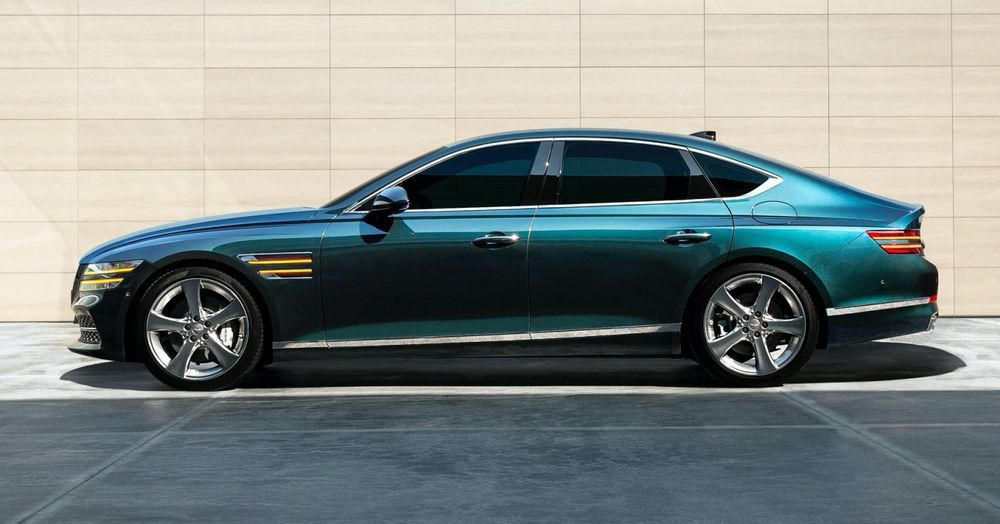 Well, that car later re-emerged as the first G80 under the Genesis badge, and this is its more advanced, better looking descendant. It sits in the middle of the brand's 3 tier saloon portfolio, above the 3 Series-rivalling G70 and below the limousine-level G90.
More than ever, though, the G80 looks like the fully bespoke premium vehicle it always wanted to be and Genesis are investing some serious time and effort to make sure it's got the goods where it counts.
Underneath we have an all-new platform that supports that sleek coupe-like body with an appropriately long wheelbase to maximise rear passenger space and comfort. However, it's clear that this new model carries with it some sportier ambitions. There are flashes of Audi A7, Jaguar XJ, and even the Mercedes-Benz CLS in the G80's look, but it doesn't come across as derivative.
Further proof that Genesis is pitching this car as one that's more driver-oriented are the set of Pirelli P-Zero tyres worn around those 5-spoke 20-inch alloys and the fact that overseeing its development is Albert Biermann, Head of R&D at Hyundai Motor Group and formerly the big bossman at BMW M. He's also the man primarily credited with the rise of the Hyundai N performance division.
The G80's front grille, while definitely enormous, doesn't upset the design balance as twin cluster wraparound headlights help spread that visual weight, neatly keeping the motif to the side vents/ indicators and at the rear with the matching tail lamps.
At launch, it will sport an all-turbocharged engine line-up that kicks off with a 210hp 2.2-litre diesel or a 304hp 2.5-litre petrol, both with four cylinders. The former of those should have quite a bit in common with the familiar CRDi units powering Hyundai and Kia vehicles locally.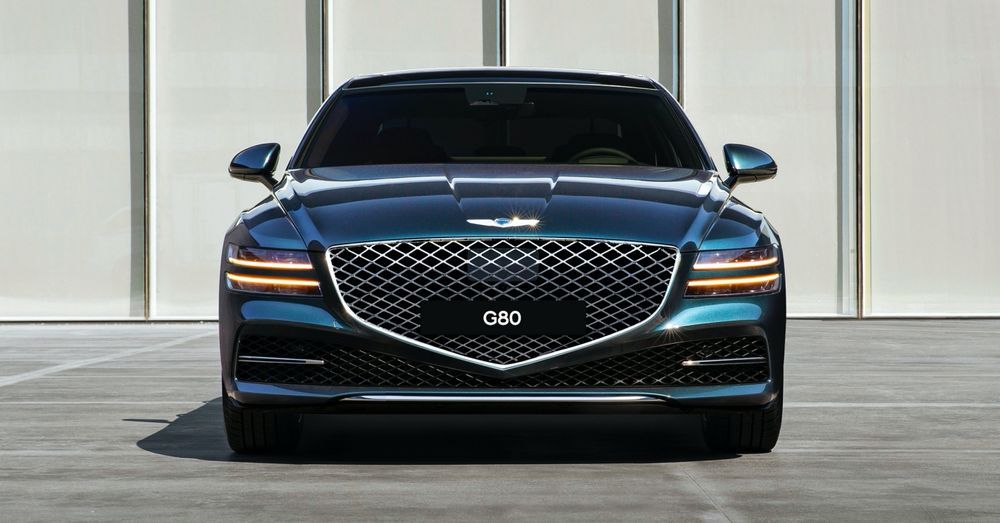 At the top of the range, the all-new G80 can be specified with a 3.5-litre turbocharged V6, which at 380hp and 530Nm, greatly improves upon the output of the outgoing car's 3.8-litre naturally aspirated V6. The company hasn't disclosed any performance numbers as yet but acceleration can be assumed to be quite impressive, especially with its all-wheel drive.
Great care has also been taken to ensure as few audible or vibrational interruptions enter the cabin. According to Genesis, improved door sealing, new engine compartment sound insulation and resonant sound-reducing wheels to ensure indoor quietness and class-leading, low levels of noise (NVH). In addition, the Electronically Controlled Suspension with Road Preview enhances ride quality by reducing road impacts using information supplied through the front camera.
Inside, there's that usual blend of soft leather, metal finishes, and wood veneer that's a must have on every true luxury car. They've managed to execute an elegantly minimal approach to control surfaces with much of the car's functions accessed through the centrally mounted 14.5-inch touchscreen infotainment system.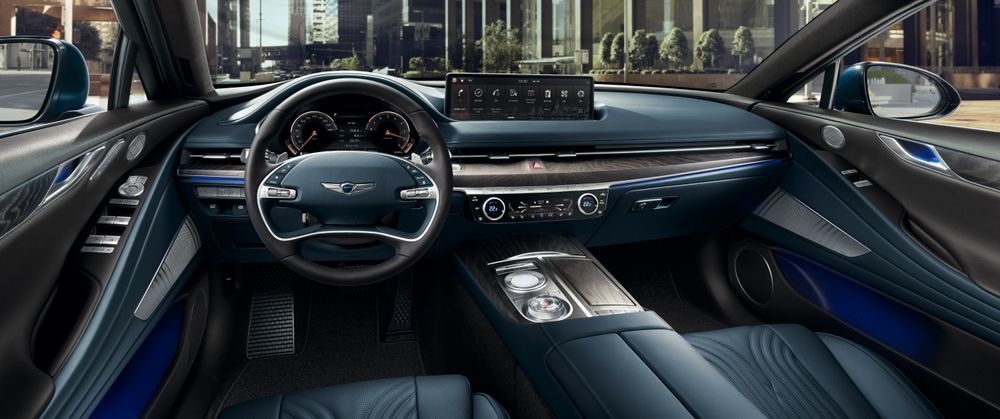 There's also dual rear-seat touchscreen displays with independent audio and video input, a twin-filter air purification system, quad-zone climate control, a custom Lexicon sound system, and an an exhaustive list of active safety and driver aid systems alongside 10 airbags.
Naturally, the G80 was always due to hit its home market of South Korea first - which occurred on March 30th. Introduction into other markets such as North America, however, is scheduled to take place in the 2nd half of 2020. Hyundai-Sime Darby Motors, though, says there are no plans to bring the G80 or the Genesis brand to Malaysia.
---
---
---
---
Comments