2022 Mercedes Benz SL Development Handed to AMG, Important Question Yet To Be Answered
Auto News We can see more of the next-generation Mercedes-Benz SL through the spy shots, but the important question is yet to be answered.
---
The last time we saw the next generation Mercedes Benz Sport Leicht prototype (Mercedes SL) was back in January and Mercedes was pretty shy to show the full shape of the car, heavily covering the roof. The most recent spy shots of the grand tourer still show the vehicle in camouflaged livery, but this time, we can see more of the roof, adding more fuel to the fire that the next SL will perhaps be a soft top.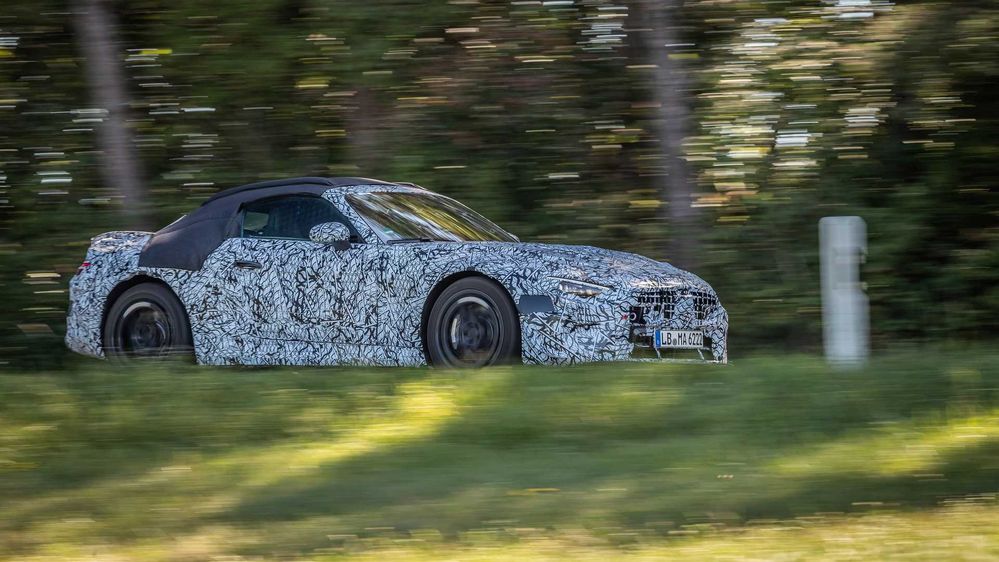 Spy shots taken earlier in the year really sparked a debate of whether the next SL will have a hardtop or soft top? The debate must continue it seems as the official spy shots seen here do not answer the question in a convincing manner.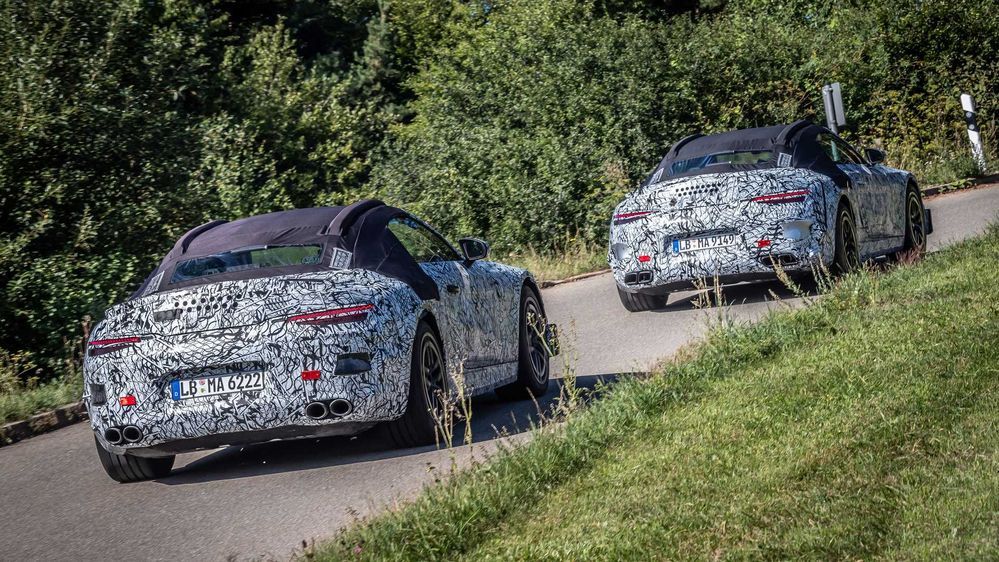 What we can, however, confirm through the official spy shots released by Mercedes-Benz is that the SL is back on the road after "extensive digital development steps, test stand runs, and simulator trials." The development of the vehicle has also been given to Mercedes' performance arm, AMG and the next step in the process will be taking place at Mercedes' Test and Technology Center in Immendingen, as well as on public roads around Europe.
Mercedes Benz has also let slip that the SL will be mechanically related to the next-generation AMG GT, sharing a few powertrain options from the hybridised twin-turbo 3.0-litre powerplant all the way up to the all-mighty V8.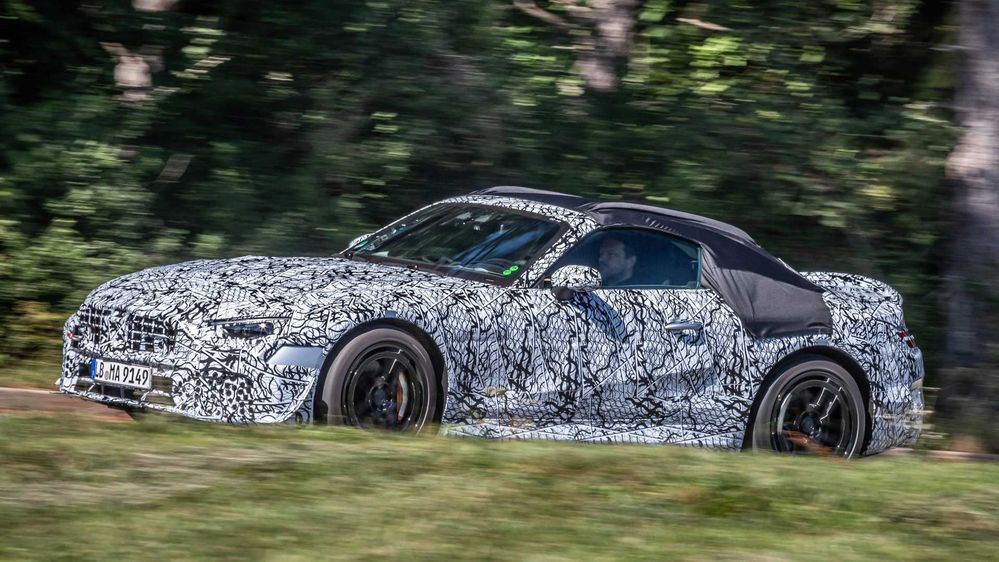 Just from looking at the spy shots, we can clearly see that the SL will have more of an aggressive shape to it when compared to its predecessor, as it looks lower and meaner just like its sibling, the current generation GT.
The rumours of the SL becoming a soft top seems to bode well with enthusiasts but whether it will actually be one is yet to be seen.
---
---
---
---
Comments