Acer Unveils Level 4 Self-Driving Car
Auto News Acer has recently unveiled its self-driving car at the Taiwan Automotive Technology Innovation Summit 2018. The car was developed in collaboration with Taiwanese car manufacturer Yulon Group and its subsidiaries.
The Level 4-ready Acer self-driving car is based on the Luxgen S3 electric vehicle platform, with Acer's autonomous driving system that includes sensing, decision-making, and control. Additionally, Acer's self-driving system utilizes AI and a sensor fusion algorithm fed with data from real-time kinematic (RTK) positioning, cameras, Lidars, MMW radars, and ultrasonic sensors.
Vehicle control decisions are done via AI models based on data including image recognition, 3D Lidar obstacle detection, high-precision maps, and real-time positioning that helps the car to brake, steer, cruise, or park. Additionally, a cloud management system is used for car sharing purposes, allowing users to manage scheduling, monitoring, and reporting.
To recap, Level 4 automation sees the car taking control of all aspects of driving, though a driver might be needed on certain road type or geographic area.
Level 1 - Car is able to control steering and speed, but not both simultaneously.
Level 2 - Car can steer, accelerate, and brake under certain circumstances. Lane change still requires driver's input.
Level 3 - Car can manage most situations, but driver must take over under certain circumstances.
Level 4 - Car takes control of all aspects of driving, driver intervention might be needed on certain road types.
Level 5 - Full automation. Driver only needs to enter destination.
"Both the automotive and ICT industries are going through a paradigm shift; automation, connectivity, electrification, and 'servicification' are key trends of future development," said Edward Lin, Associate Vice President, Value Lab, Acer Inc. "In the realm of smart transportation, Acer already has a foothold in electronic ticketing, smart parking, connected car, and traffic prediction, and we're excited to work with Yulon Group to venture into self-driving cars."
---
---
Related News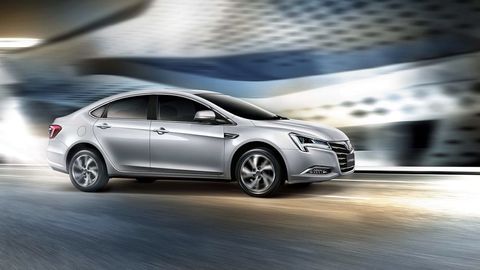 Auto News
If you've never heard of Taiwanese company Luxgen before, you'd be forgiven- they don't have much of a global presence outside their home market (and ...
---
Comments