All-New 2017 BMW 5 Series (G30) Launched In Malaysia; CBU 530i M Sport, RM399k
Auto News The all-new 2017 BMW 5 Series has arrived in Malaysia, completing the renewal of an increasingly competitive premium executive sedan segment that has also welcomed the all-new Volvo S90/V90 just last week as well as the W213 Mercedes-Benz E-Class that came in 2016.
Launched as a fully-imported model, the G30 5 Series is for the moment available with only one variant, namely the 530i M Sport priced at RM398,800 without insurance. Local assembly is expected to commence later this year and with it should come more competitively-priced variants to combat the upcoming E-Class CKD. Don't expect a significant reduction with the locally-assembled cars, however, the CBU model is priced deliberately on the low side to ensure a smooth pricing transition for the upcoming CKD variants.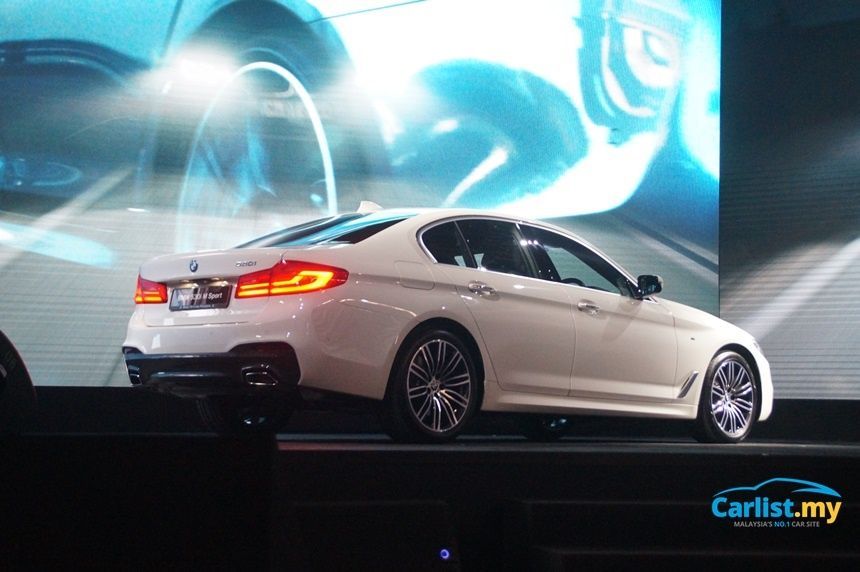 Performance – No Faster, But Way More Efficient
Taking over from the outgoing F10 528i, the all-new G30 530i is powered by BMW's new generation 2.0-litre turbo inline-4 petrol engine churning out 252hp and 350Nm. Mated to the highly-acclaimed 8HP 8-speed auto from ZF, the 530i is able to do 0-100km/h in 6.2 seconds en route to an electronically capped top speed of 250 km/h.
Whilst the 530i's claimed century sprint time is unchanged from the F10 528i, the new model is significantly more economical, sipping fuel at 5.8 litres/100km compared to its predecessor's 6.5 litres/100km; CO2 emissions, too, are down to 132 g/km from 152 g/km previously. The 530i is, in fact, more efficient than even the outgoing 184hp 520i, which was rated at 6.2 litres/100km and 144 g/km. Surely this car deserves EEV incentives?
As before, drivers can choose between different driving modes through the Driving Experience Control system. In addition to the familiar Eco Pro, Comfort, and Sport settings, the G30 additionally comes with a fourth Adaptive mode, which ties in data from the navigation system to optimize steering, transmission, and damper mappings to the current driving style and the route ahead.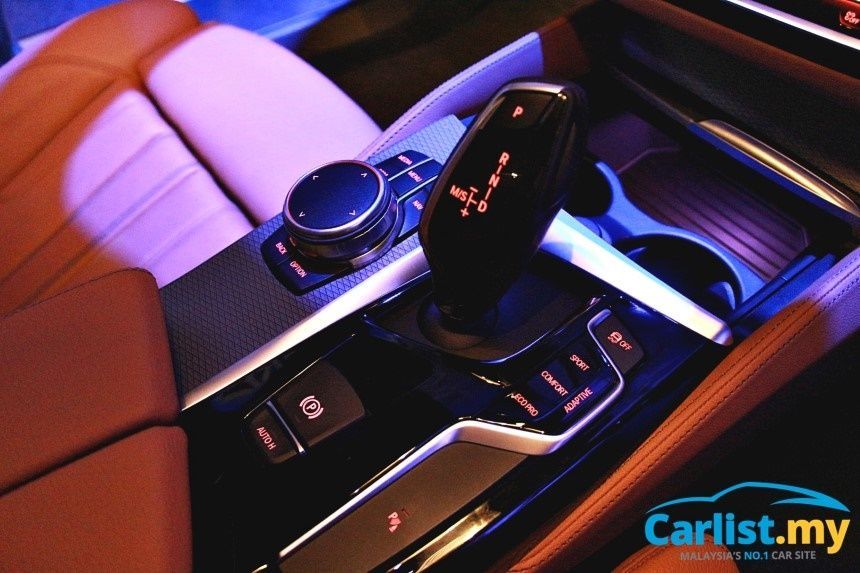 Less Drag, Less Weight
Contributing to the gains in efficiency of the new 5 Series is a combination of improved aerodynamics and substantial weight reduction over its predecessor. Drag coefficient has been reduced from the F10's 0.25 to 0.22, just below the Mercedes-Benz E-Class' figure of 0.23.
Despite not receiving Carbon Core construction from the 7 Series, the G30 5 Series nevertheless benefits from increased usage of aluminium and high-strength steel to shed considerable weight from the F10 whilst continuing to offer exceptional stiffness. The 530i as offered in Malaysia weighs in at 85kg lighter than the 528i that it directly replaces.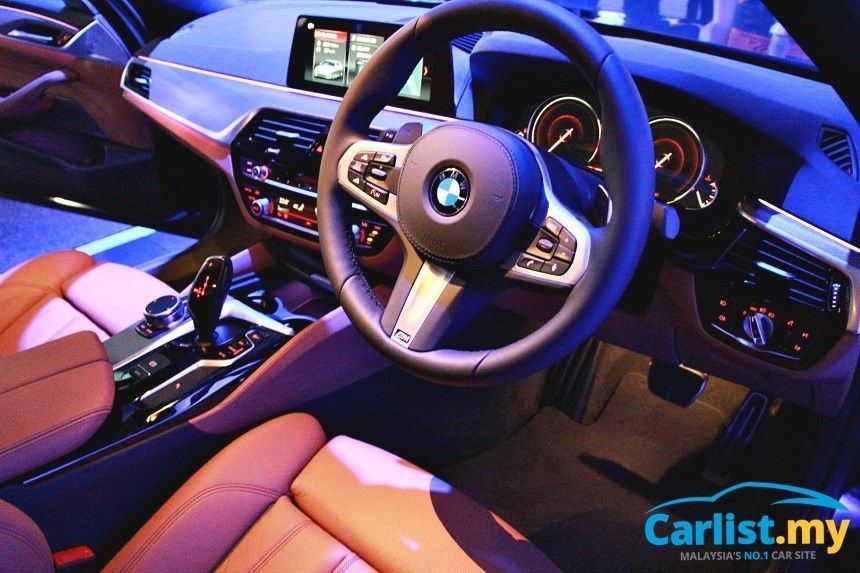 Increased Dimensions
Whilst cutting back its weight, BMW has simultaneously made the G30 a bigger car than the one it replaced, albeit by minor increments. Its length still stays on the near side of 5 metres, but at 4,936mm from stem to stern, it is 29mm longer than its predecessor. It also measures 8mm wider and 2mm taller than before. The wheelbase also records a 7mm gain, and there is a 10 litre increase in boot capacity to 530 litres.
M Sport Package As Standard
Continuing where it left off with the F10, which was upgraded to have M Sport package fitted as standard from 2016 onwards, the sole G30 variant currently on offer is also kitted in the sportiest trim on offer. Items as part of the M Sport package are as follows:
19-inch stagger-sized M light-alloy wheels
M Sport brakes with blue-painted callipers
M Aerodynamic components – front and rear aprons, side sill covers
Sports seats – driver and front passenger
Illuminated M door sill finish
M specific pedals
M leather steering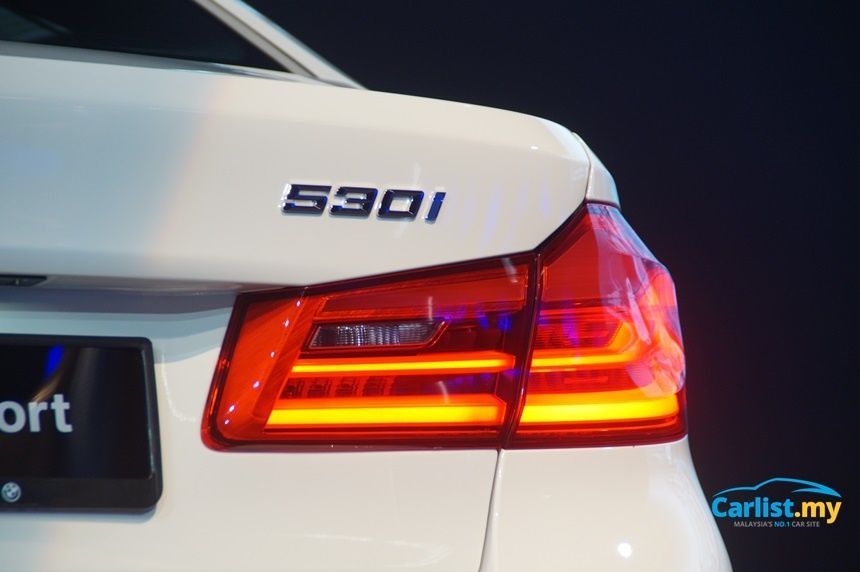 Packed With Technology
BMW has packed the works in the all-new 5 Series. Although some of more advanced autonomous driving aids such as Priority & Wrong Way Warning, Evasion Aid, and Remote Parking have been omitted from the Malaysian market, there is still plenty of equipment left on board to make the new 5 Series a segment technological leader.
Adaptive LED headlamps: LED headlamps are now the norm, but the 5 Series' lighting package has a maximum illuminating range of 500 metres on high beam. It also has roundabout lighting.
iDrive: BMW's latest-generation infotainment system offers a high-res 10.25 touchscreen along with the familiar rotary control knob. Like the 7 Series, interface with the system is also possible with voice commands as well as Gesture Control.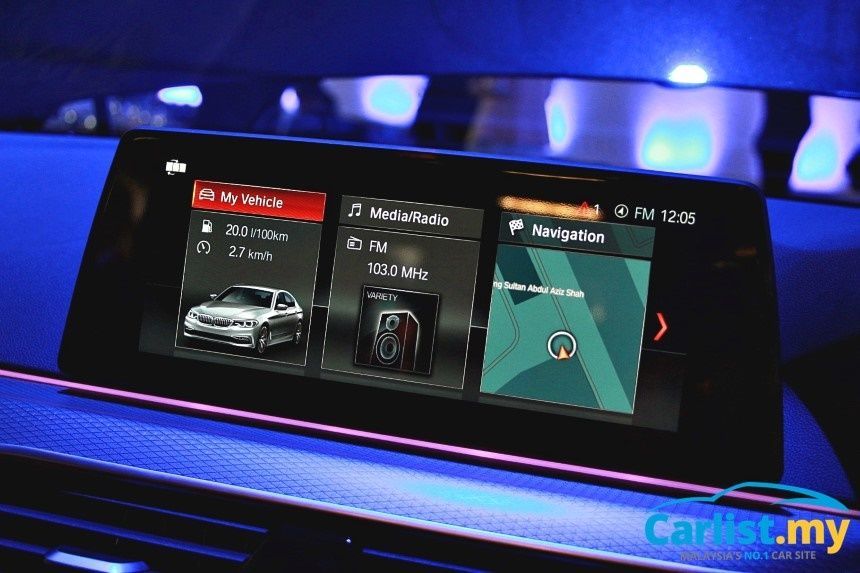 Active Cruise Control with Stop & Go: Operable at speeds up to 210 km/h, the 5 Series' active cruise control system is able to adjust the vehicle's speed according to traffic conditions observed through camera and radar. The system is capable of hauling the vehicle to a complete stop when approaching the tail end of a traffic jam and is then able get moving again once the vehicle in front moves off. The system is also programmed to recognize roundabouts and highway exits and act accordingly.
Speed Limit Info with Intelligent Speed Limit Assist: The new 5 Series reads speed limit signs for you and feeds that info into the active cruise control system. It ties in with the car's speed limit sign recognition software and automatically adjusts the car's speed to keep you on the legal side of the law. Drivers that insist on exceeding the speed limit need to manually confirm his/her intention to the car's computer.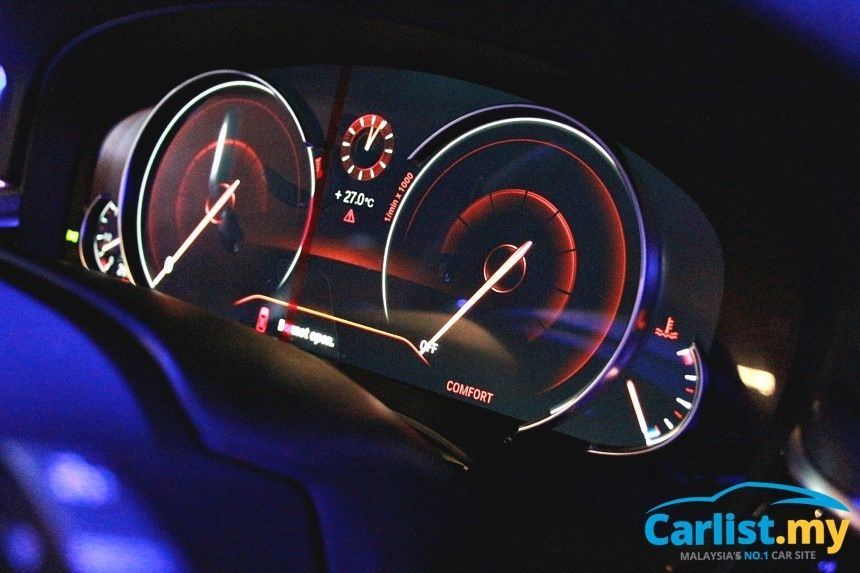 Lane Departure Warning, Lane Change Warning: That old joke about BMW drivers not knowing how to use their signals may no longer apply with the new 5 Series. The lane departure warning system issues an audible warning if the car drifts across lane markings without indicating.
Autonomous emergency braking with pedestrian detection: Warns the driver of impending collisions with pedestrians or vehicles. Works at speeds from 10 to 60km/h for pedestrians and up to 80 km/h for vehicles. Depending on situation, the system may not always be successful in averting a collision, but will nevertheless be useful in mitigating the impact.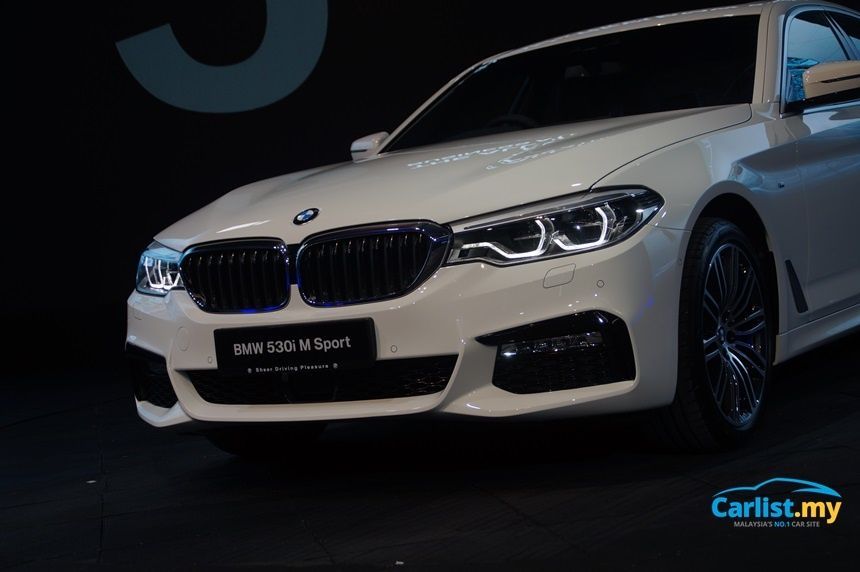 Rear cross traffic alert: Works in combination with the reverse camera to warn drivers of oncoming traffic when reversing out of a parking slot.
Prevention of Rear Collision: Flashes the hazard warning lights to alert oncoming drivers when it detects the threat of a rear end collision by an approaching vehicle.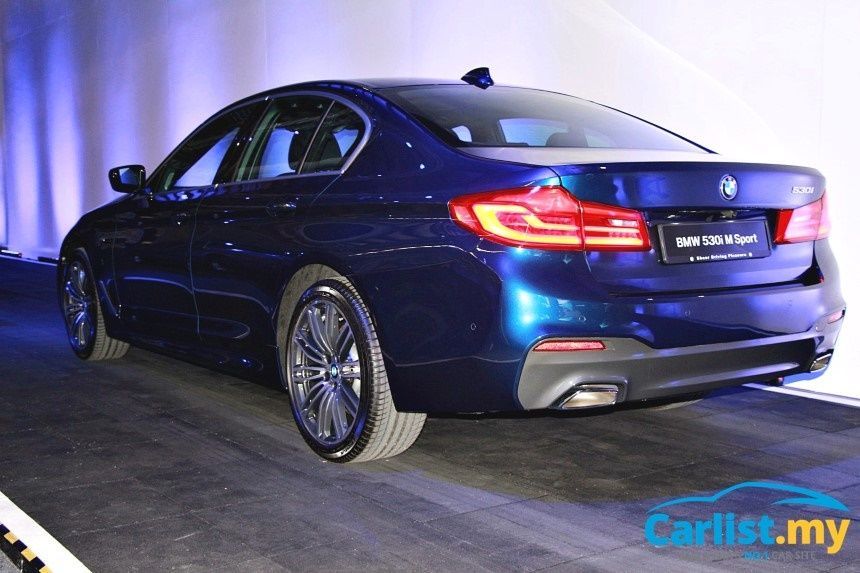 Competitors
As noted in our findings from the international media drive event held in Portugal last year, the new G30 5 Series is poised to be an extremely competitive vehicle with well-balanced spread of abilities. It enters a segment that is more competitive than ever, however, with Mercedes-Benz and Volvo both having just launched all-new models that compete directly.
Its closest rival is, naturally, the Mercedes-Benz E-Class (W213) which was launched locally in 2016. Local assembly is set to commence soon, but BMW's asking price announced today makes the CBU E-Class' starting price of RM396k for the base E200 suddenly seem less than enticing value. The E300 which competes directly with the 530i launched here goes for a not inconsiderable RM459k.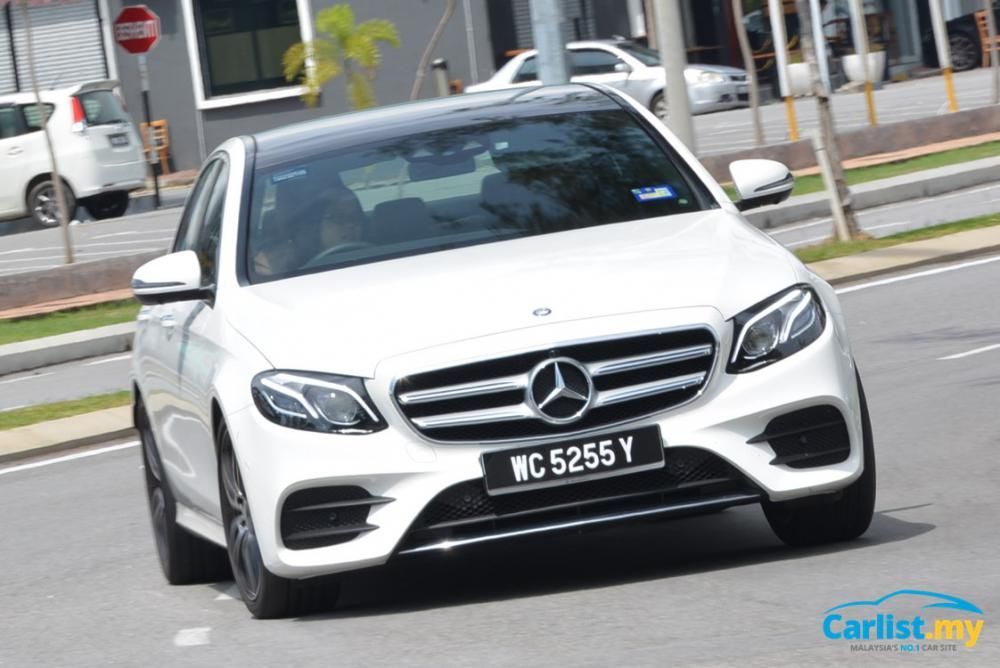 The more recently launched Volvo S90, which is also due for CKD later this year, starts at a lower RM389k for the T5 model that is on power parity with the 530i but is front-wheel driven. The higher-end T6 model, which features twincharging enabling it to match the 3.0-litre 540i (not launched here) for outputs, hits the road at RM454k.
Both the E-Class and S90 are expected to launch plug-in hybrid variants when their respective CKD operations commence, and we have every reason to expect the 5 Series will respond like-for-like with a 530e variant to be powered by a 252hp/420Nm 2.0-litre plug-in hybrid powertrain.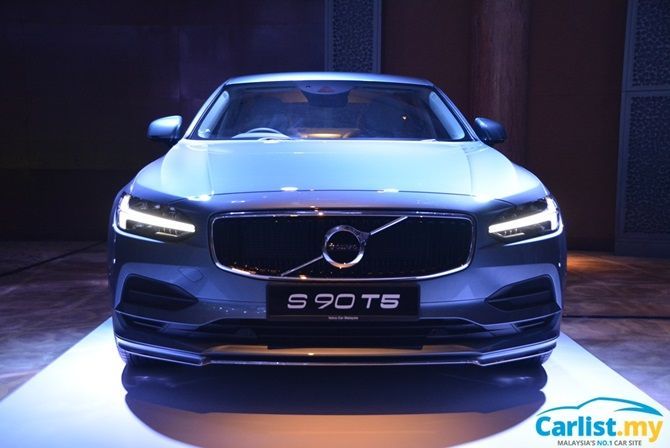 A more left field alternative is the Audi A6, but it does not have a variant to compete directly against the 530i. Its starting price of RM328k is competitive, but outputs from its 1.8 TFSI engine pit it more closely at 520i level instead. The alternative is a 3.0 TFSI quattro which, like the Volvo S90 T6, is a product meant to be pitched against the higher 540i.
---
---
---
Comments