All-New 2021 Honda Civic Design Seen In AU Patent Filings
Auto News The Honda Civic, in its 10th-generation form, might seem about as fresh-faced as they come, but consider that it has been in production for about 5 years. Credit where it's due, the car has managed to age quite well with a little burst of youth coming from its 2020 facelift.
---
This FC, as its codename goes, has been a strong seller for the Japanese automaker, making it all the more important that the pace of innovation isn't slowed. The last thing they'd want is for a rival to sweep the C-segment crown out from under it, which is why an all-new 11th-generation version is already being prepared.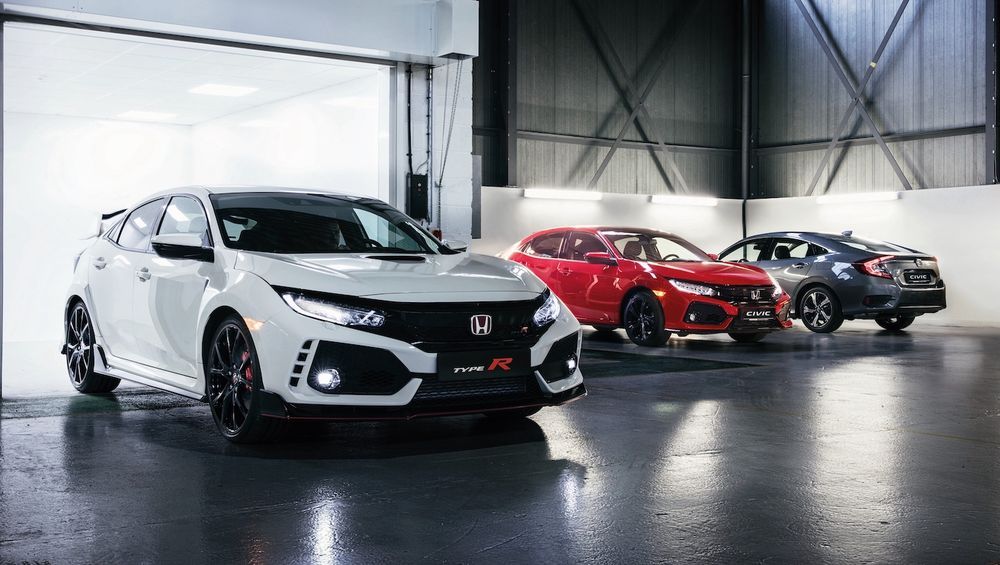 Not only is the car's development already well underway, but it looks as if the final design has already been set. The most recent proof of this comes from a recent filing made by Honda with the Australian Office of Intellectual Property, or IP Australia, which shows what looks to be the next-gen Civic from various angles in both hatch and liftback (sedan) forms.
These are merely 3D computer models, of course, but clearly depicts the visual characteristics of the car. All in all, there's a lot of resemblance here with the 10th-generation Accord. The bonnet is much more horizontal to distinguish it from the passenger cell, which follows an almost coupe-like silhouette all the way past the C-pillar.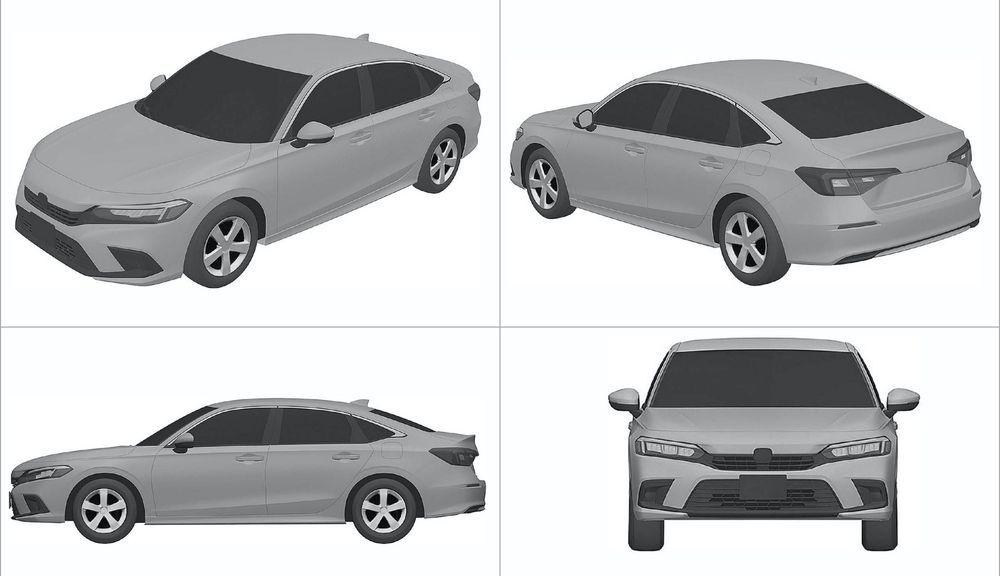 Speaking of which, these filings seem congruent with the rumours of Honda cancelling the two-door coupe variant, which is sold primarily in North America. Elsewhere, the front end receives an altered fascia with a nose that's a little more extended outward. The rear end, meanwhile, eschews the arrow-like tail lamp cluster for a more squinted, regularly-shaped array.
Fans of the hatchback body style will be glad to know that the car seems much better thought out here, looking like much less of a design afterthought. We even have a horizontal light bar that seems to link both left and right clusters, making it resemble the Kia Stinger.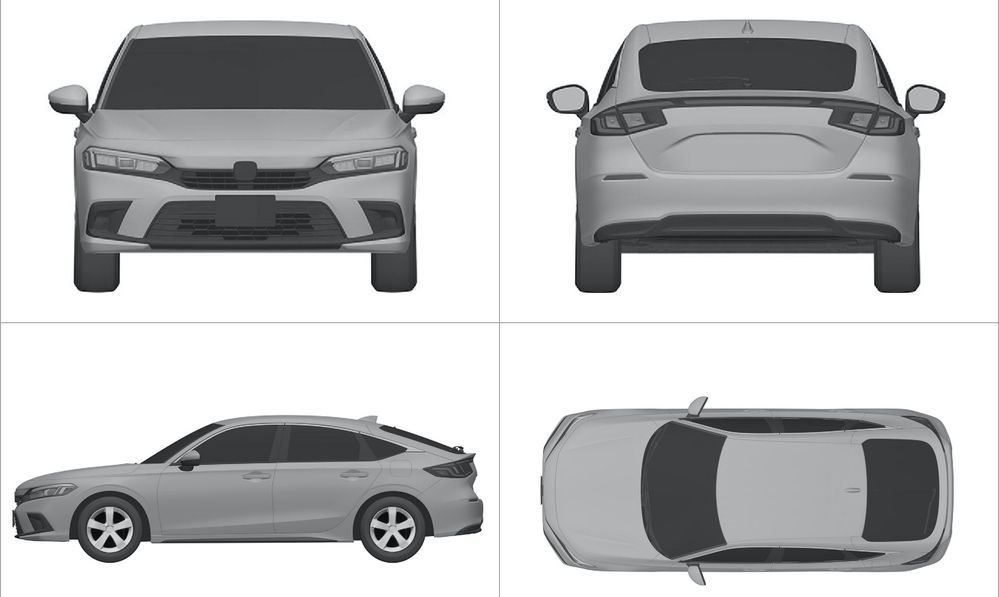 There's no telling yet if Honda has any new powertrain announcements to accompany the 11th-generation Civic, but we doubt if there will be any significant changes to their current line-up of naturally-aspirated and turbocharged four-cylinder engines.
That being said, it is quite possible that Honda will be more liberal with their hybrid and plug-in hybrid offerings here, perhaps even offering their i-MMD tech similar to what they've been doing under the Insight nameplate. In fact, the whole car looks so much like the 2018 Insight!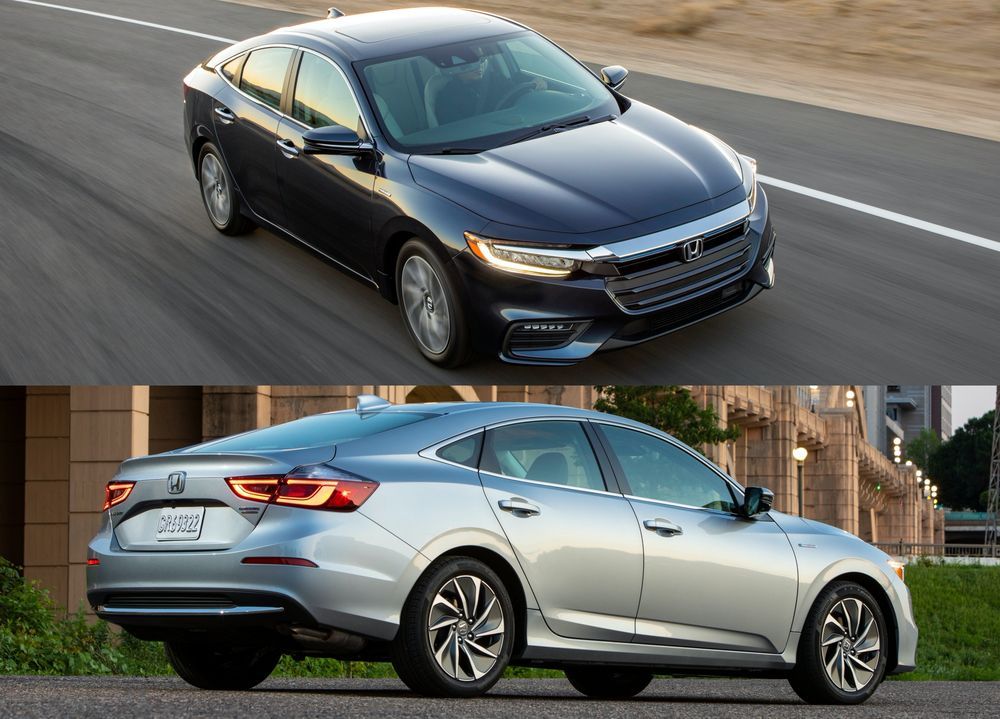 Keeping in mind that the previous Civic was replaced within 6 years, it would be a safe assumption that a 2021 reveal for this newest evolution is on the cards. That is, if the COVID-19 pandemic did not hamper the car's development. More on this as the news breaks!
---
---
---
---
Comments