All-New BMW Z4 M40i At Miramas- Near-Production Ready Details Shown
Auto News BMW has started driving dynamics trials of the all-new (G29) Z4 two-seater roadster at its Miramas test centre.
Trials at the Autodrome de Miramas at the south of France are focussed on fine-tuning of all drive and suspension systems, not only for the basic vehicle but also on the most potent new Z4, the Z4 M40i.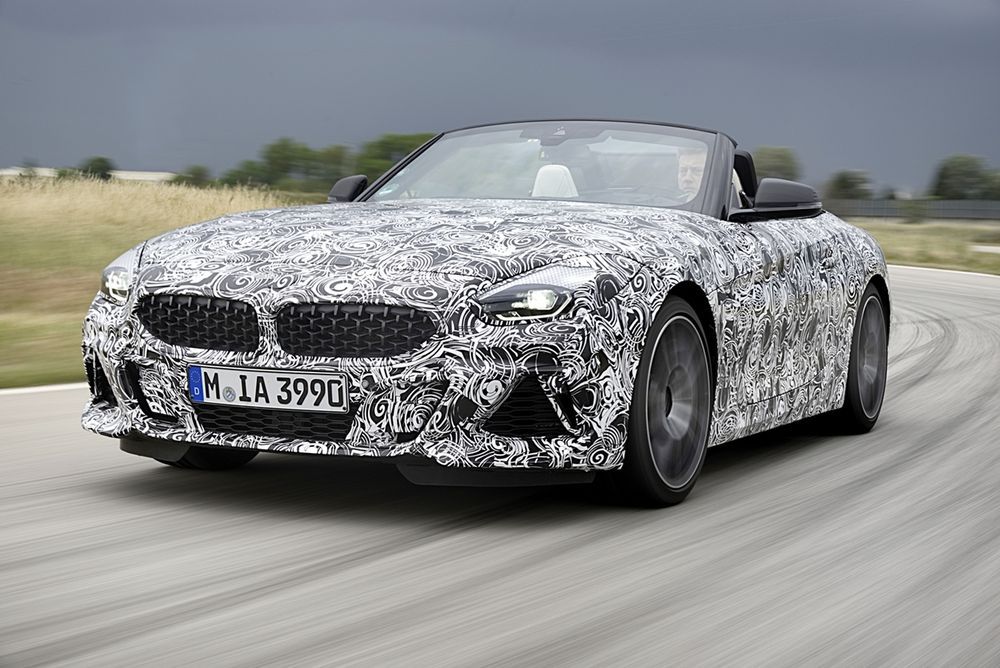 The Z4 M40i will feature a powerful in-line 6-cylinder engine, a newly developed front axle, new electronically controlled locking rear differential, M sports braking system, and mixed tyres - all which are held by a new suspension system with electronically controlled dampers.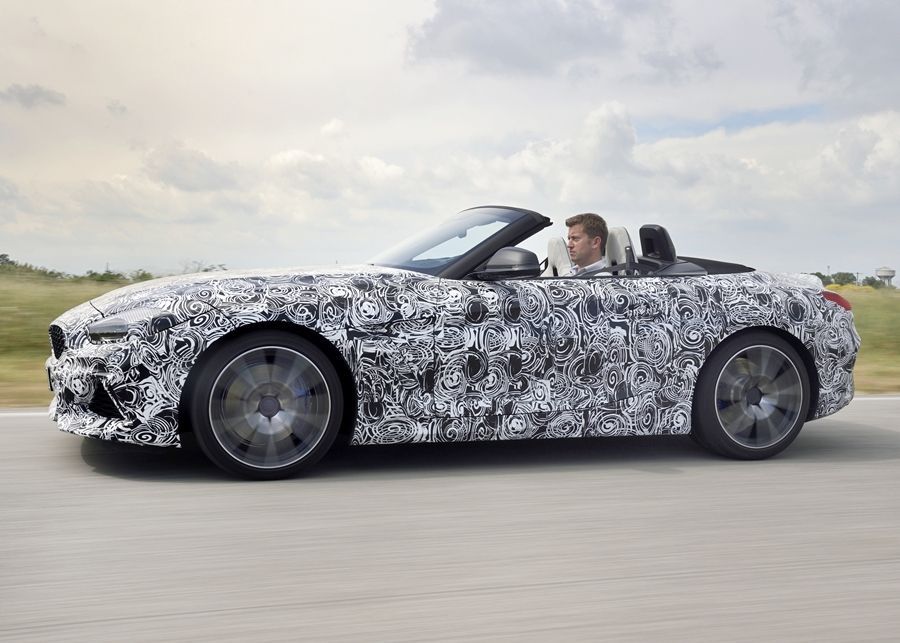 "The vehicle concept of the new BMW Z4 is geared consistently towards agility and driving dynamics," explains Jos van As, Head of Application Suspension. "The high level of body stiffness and the very rigid suspension attachment provide the perfect basis for a set-up that guarantees the performance qualities of a genuine sports car in terms of steering precision as well as longitudinal and transverse acceleration."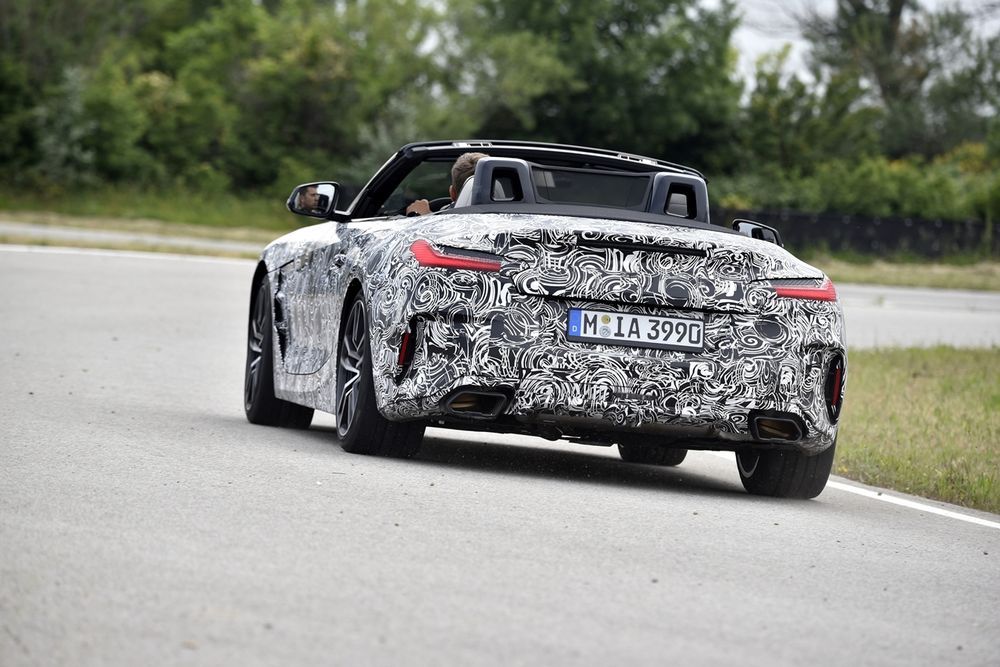 BMW also says the tuning exercise at Miramas not only focusses on agile and precise handling but ensure the suspension does not lose out on comfort levels.
This set of images, albeit in the usual heavy camouflage, is also BMW's first official release of the new Z4. After taking a closer look at some of the photos, we can conclude that many of the elements in the Z4 Concept have been retained in this near-production test vehicle.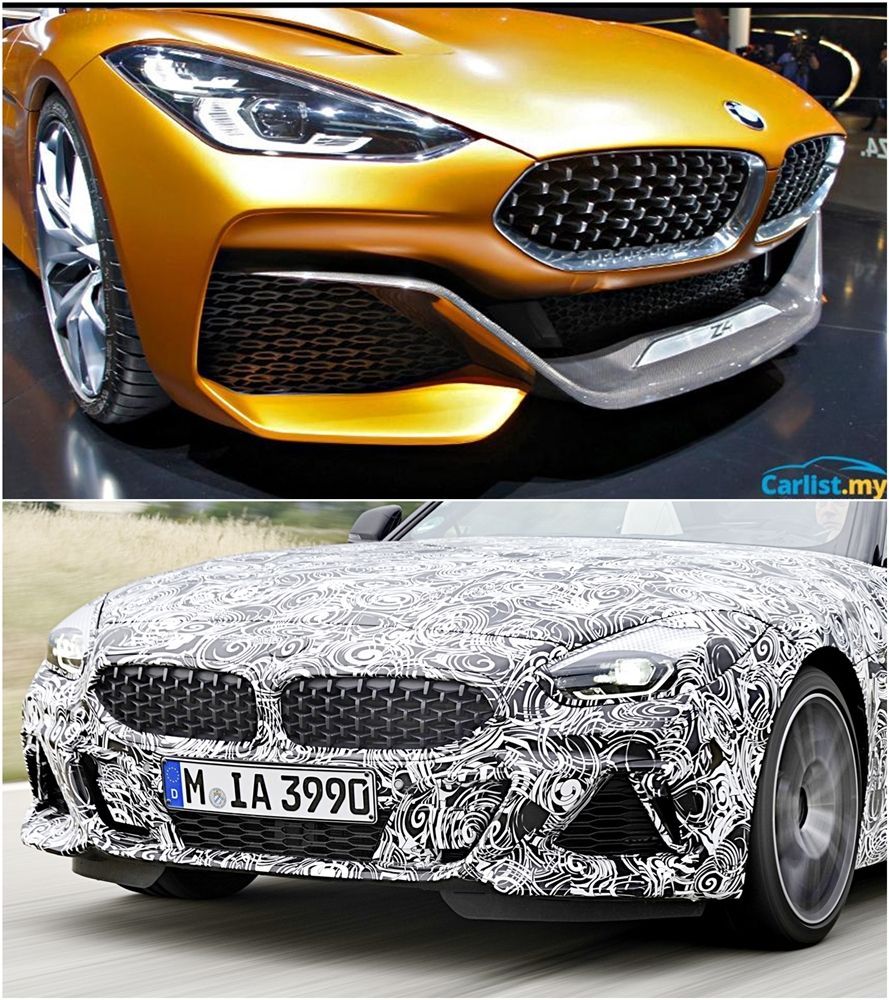 Production-ready Z4 has a less protruding front spoiler, while maintaining the elaborately designed mesh in the kidney grille. An unpainted finish might explain the missing detail seen in the Concept. Bonnet also does not have vents or louvres.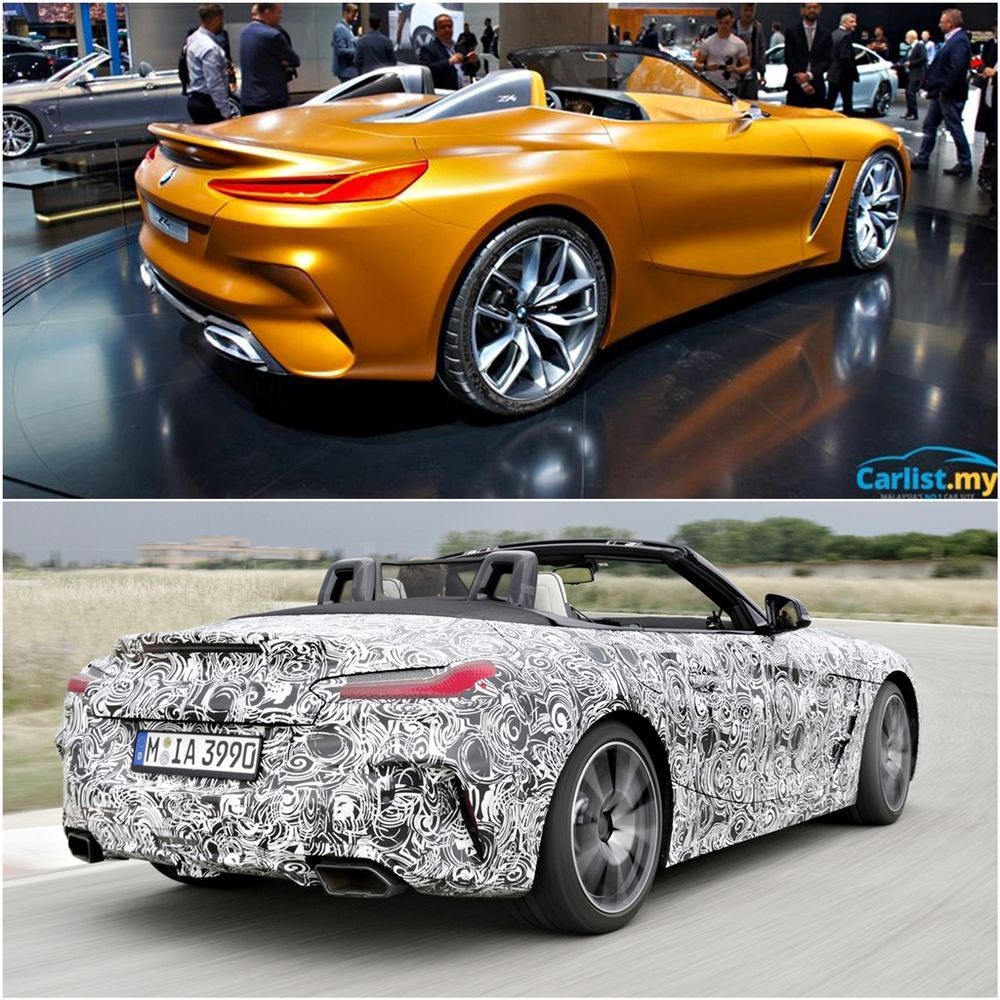 Production-ready Z4 adopts large air-breather on the front fender and much of the rear bumper elements.

---
---
---
---
Comments