BMW Shows The All-New G29 BMW Z4 With Its Top Up, More Details Announced
Auto News The all-new G29 BMW Z4 is set to make its first public appearance at the Paris Motor Show next month. However despite the repeated teasers and previews, the roadster will not go on sale until March 2019. As such, BMW has made yet another announcement, this time with a few more details on the powertrain and variant line-up, ahead of the car's debut in Paris.
On top of the Z4 M40i First Edition announced by BMW last month, we now know that there will be at least three variants and two engine options on offer – Z4 M40i , Z4 sDrive30i, and Z4 sDrive20i.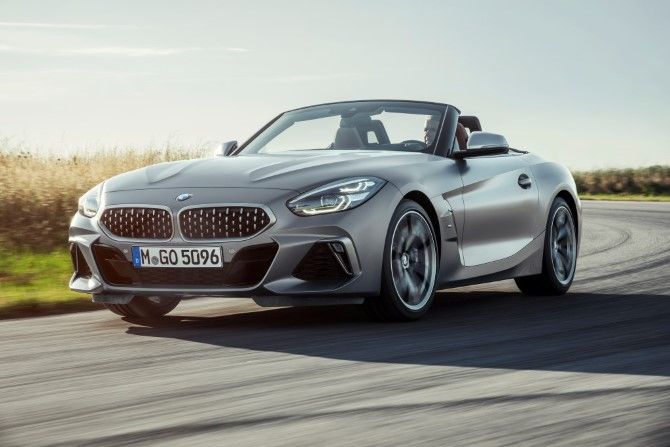 The M40i is powered by a 3.0-litre turbocharged six-cylinder petrol engine that makes 340 hp and 500 Nm (0-100 km/h in 4.5 seconds), while the sDrive30i and sDrive20i are powered by a 2.0-litre turbocharged four-cylinder petrol engine making 258 hp/400 Nm (0-100 km/h in 5.4 seconds) and 197 hp/320 Nm (0-100 km/h in 6.6 seconds) respectively. Customers can choose between M Sport and Sport line trims.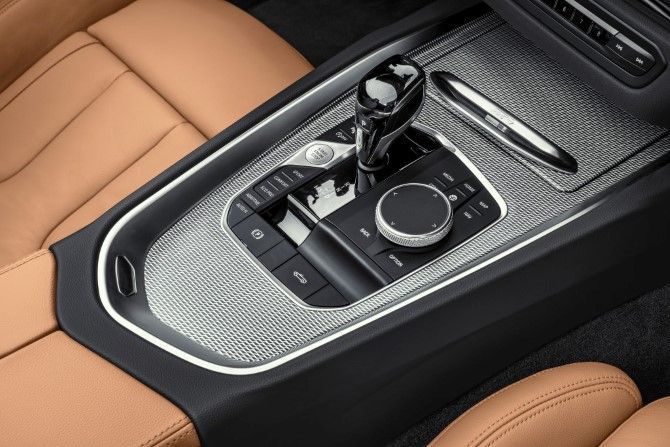 All engines are paired to an 8-speed torque converter automatic transmission. Sorry purists, there will be no manual transmission offered. Apart from the reduced demand for roadsters, the complexity of homologating cars to meet the new WLTP fuel consumption and exhaust emissions test cycle is probably another reason, as manufacturers now need to keep their variant line-up leaner.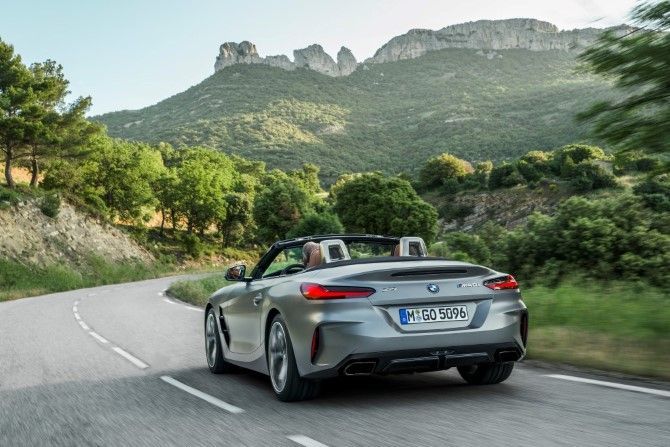 All variants come with mixed sized tyres. The M40i will use 275/40 ZR18 tyres in the rear and 255/40 ZR18 in front. The four-cylinder 30i and 20i models will have 255/45 R17 behind and 225/50 R17 in front.
The fabric soft-top – available either in Black or Anthracite with silver effect colour - is electrically operated. It opens/closes in 10 seconds, operable at speeds of up to 50 km/h. The boot volume is 281 litres, unchanged irrespective of whether the roof is up or not.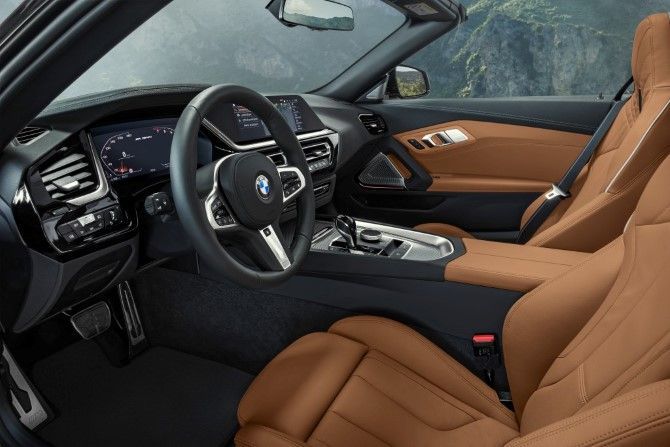 Depending on variant, key features include colour heads-up display, 12-speaker Harman Kardon sound system, BMW Operating System 7.0 infotainment system with optional BMW Live Professional, variable sport steering, a full suite of advanced driving aids including - autonomous emergency braking with pedestrian detection, lane departure warning, active cruise control with Stop-Go function, and rear cross traffic alert. The M40i variant gets adaptive M suspension, M Sport brakes, and an electronically controlled M Sport differential.
The fully-digital instrument panel now features a pair of symmertrically opposed, angluar shaped meter clusters.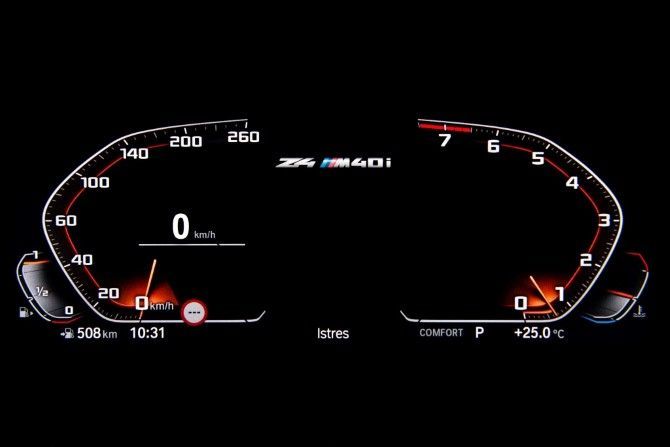 The market for roadsters isn't as big as it used to be and the Z4 has no real rivals. Its closest rival is the Mercedes-Benz SLC-Class but that's an aging model that is long overdue for a replacement, and Mercedes-Benz has no immediate plans for one. However the SLC still stands out for its folding hard top, which some customers prefer for the added security. The downside is that a hard top takes twice as long to open/close (20 seconds), and takes more boot space (225 litres with the roof folded, 335 litres when it's up).
With a 2,470 mm wheelbase, the all-new Z4 is actually 26 mm wider than its predecessor, while track width is now 98 mm wider in front and 57 mm wider behind, all in an effort to improve agility. Overall, the all-new model is now 85 mm longer (4,324 mm), 74 millimetres wider (1,864 mm), and 13 millimetres taller (1,304 mm).
There's also the Audi TT convertible, but unlike the rear-wheel drive Z4, the TT is available either as a front- or all-wheel drive, also only with a soft top.
---
---
---
---
Comments