All-New XU60 Toyota Harrier Launching This Week At 2017 MAI Autoshow
Auto News Now this is a surprise. Sources have indicated to us that UMW Toyota Motor, the official distributor of Toyota and Lexus vehicles in Malaysia, will for the first time ever, be launching the all-new Toyota Harrier at this Thursday's opening of the MAI Malaysia Autoshow.
Prior to this, the Harrier, a predominantly Japan-only five-seater SUV that is rarely sold outside of Japan, can only be purchased via grey importers.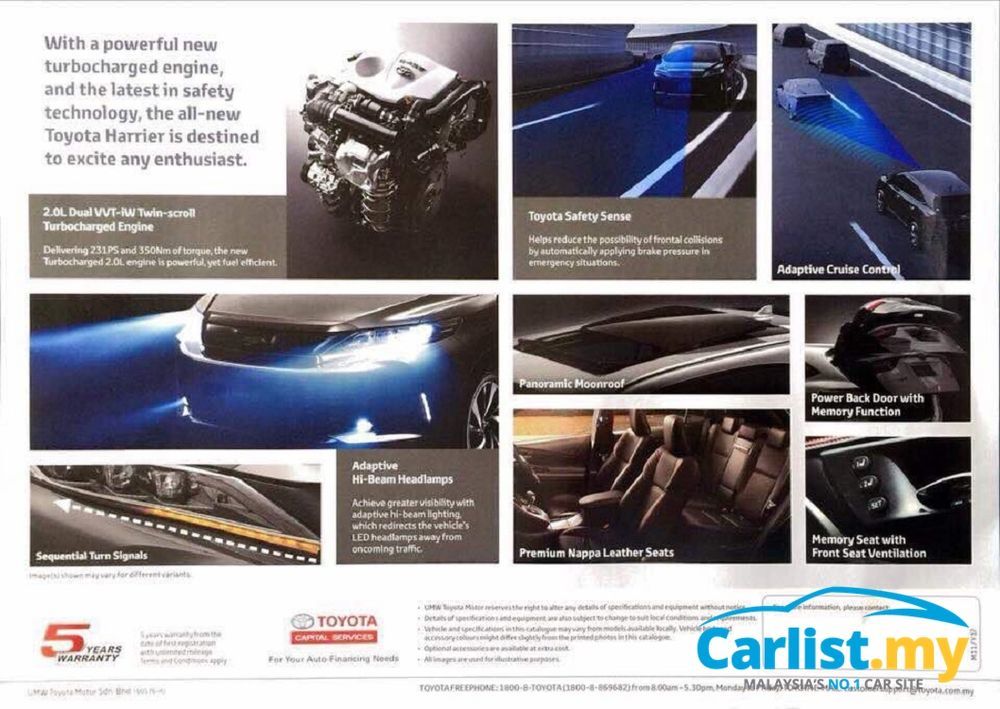 This follows the company's recent move to introduce the Alphard 3.5-litre (from RM408,400) and Vellfire 2.5-litre (from RM345,200). The upcoming introduction of the Harrier will complete the company's line-up of Japan-sourced models. With it, UMW Toyota Motor can finally offer a full range of officially imported and warrantied alternatives to popular grey imported Toyota models.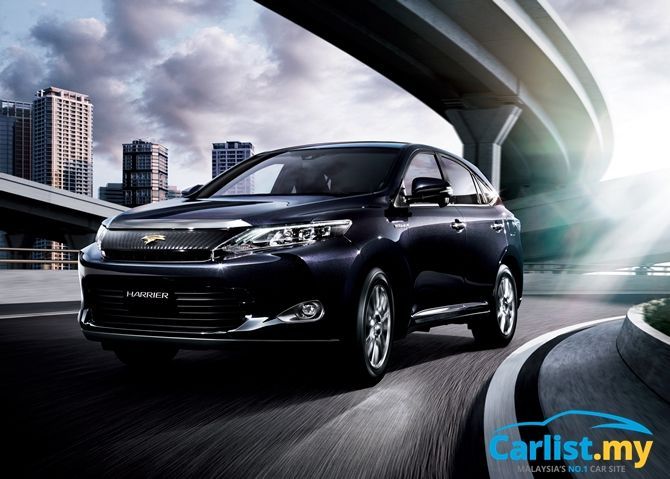 We should also point out that unlike earlier generation Harrier models, the current generation Toyota Harrier is not related to the Lexus RX (available from Lexus Malaysia from RM388,000).
Instead, this all-new Harrier has more in common with the Lexus NX, sharing the same 2,660 mm wheelbase. In comparison, the Lexus RX rides on a longer 2,790 mm wheelbase.
Based on a leaked leaflet, it appears that the Malaysian-market Harrier will be powered exclusively by a 2.0-litre direct injected twin-scroll turbine turbocharged petrol engine, producing 231 PS of power and 350 Nm of torque. It's the same engine (same output) that's powering all 200t series Lexus models.
No information on the transmission is mentioned but in Japan, the Harrier Turbo, as this particular variant is called, uses a 6-speed torque converter automatic transmission, available either as a front-wheel drive or four-wheel drive.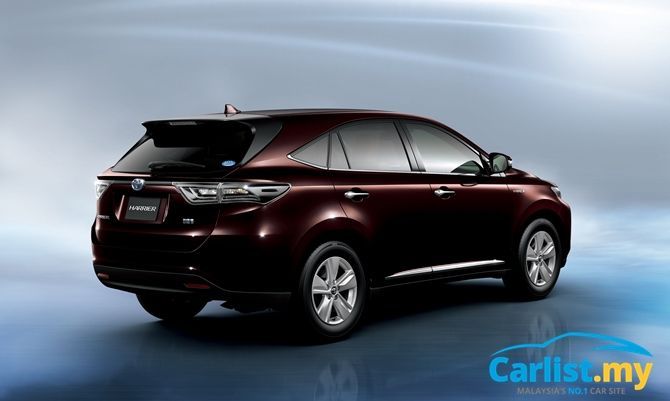 Other features mentioned for the Malaysian market Harrier include Toyota Safety Sense, which is Toyota's version of Honda Sensing - an advanced driving assistance systems that's likely to include at autonomous emergency braking, forward collision warning, lane keeping assist, and adaptive cruise control.
Also listed are panoramic moonroof, power-operated tailgate, power-operated Nappa leather seats with memory function, an animated turn signals (similar to the ones used in the Lexus RX), and LED headlamps with adaptive hi-beam function.
There is no indication on the Harrier's price in Malaysia but in Japan, a base-model Harrier (without Nappa leather seats) starts from 3.38 million Yen, which is about 20 percent lower than a base model Lexus NX 200t (RM309,900 in Malaysia).
Assuming the same hierarchy is applied in the Malaysian the context, that would put the Malaysian market Harrier's price within the range of RM250,000. For sure a grey imported model will still be cheaper but remember that grey imported models are used cars and they don't come with after-sales support. Toyota's leaflet mentions 5-year warranty for their officially imported all-new Harrier.
The MAI Malaysia Autoshow will run from 9 to 12 November, at the Malaysian Agro Exposition Park (MAEPS) in Serdang.
Leaflet credit: Benny
---
---
---
Comments