An All In One Fuelling Station by Petros is Coming To Sarawak
Auto News Yes, even hydrogen will be made available. That's how much confidence Petros has in the future of mobility, they are covering all their bases with this integrated station.
---
It's not often that you hear our brethren over in East Malaysia receiving things ahead of peninsular, but it seems that they have really gotten a sweet deal as Petros is looking to launch Malaysia's first fully integrated fuelling station in Sarawak. What do they mean by this? Well, the station will have your regular petrol and diesel, but it will also have charging stations to recharge electric vehicles as well as a hydrogen filling station.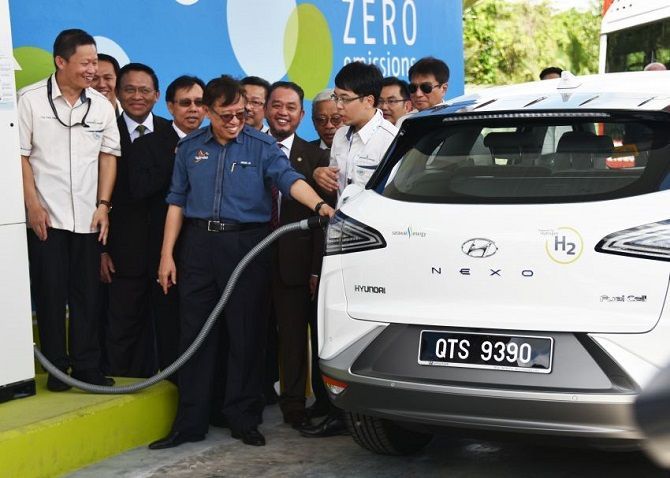 The station has been a long time in the planning - since May of 2019 - but just yesterday there was an official groundbreaking ceremony on the site, situated at Darul Hana according to the Edge. The station will be completed by next year, and is one of six stations planned for the state of Sarawak. One of these proposed six stations will also be located in Kuching, in the Batu Kawah New Township.
The remaining stations will be spread across Sri Aman, Sibu, Bintulu, and Miri. These stations are being built by the Sarawak Economic Development Corporation, in conjunction with Petros (Petroleum Sarawak). As these stations are expected to be the model of the future, there is plenty of cutting-edge tech and automated sensors - similar to pilot programs we have seen on the peninsular where customers self scan and pay for items. This in term reduces the amount of manual labour required at these stations.
---
---
---
---
Comments