An Easy Way To Make Your Car Quieter - Noise Insulation Solutions By ACOUSTEC
Buying Guides Malaysians are known to be among the fussiest drivers in the region. Cars are expensive and a poor public transport network mean that many rely on their cars to get around. On the upside, our highways are among the best in the region.
What this means is that drivers tend to drive further and longer than our neighbours, and many do so with entry-level A- or B-segment cars – most don't offer a quiet drive on highways.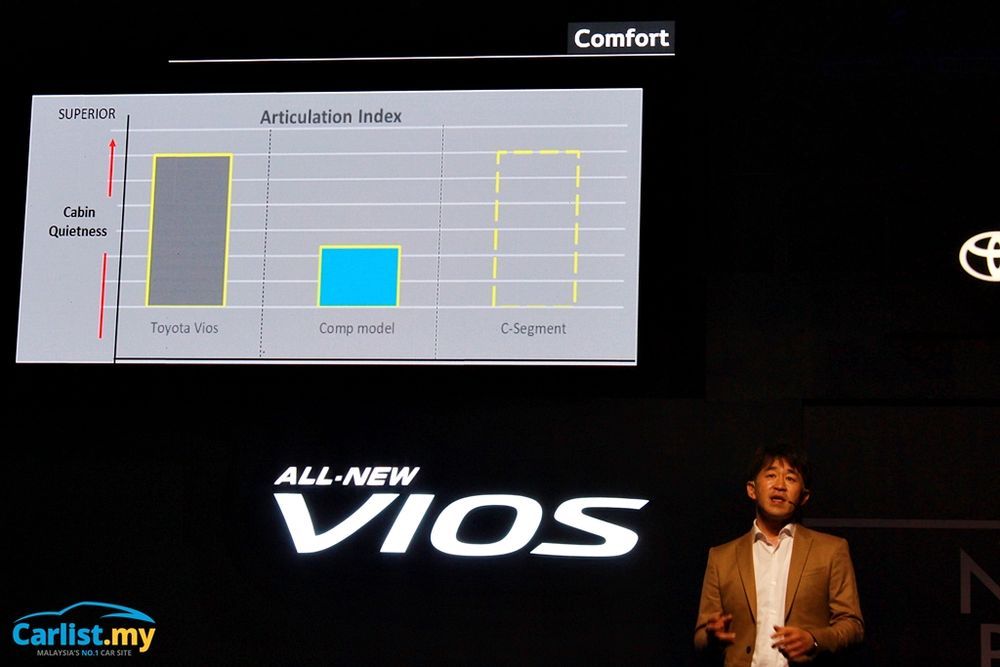 So important is cabin quietness to Malaysians that Toyota devoted considerable resources to reduce cabin noise in the all-new Toyota Vios, achieved mostly by increasing noise insulation materials.
This was achieved mostly through increased use of insulation foam throughout the car. Cavities around the car's chassis are also better sealed.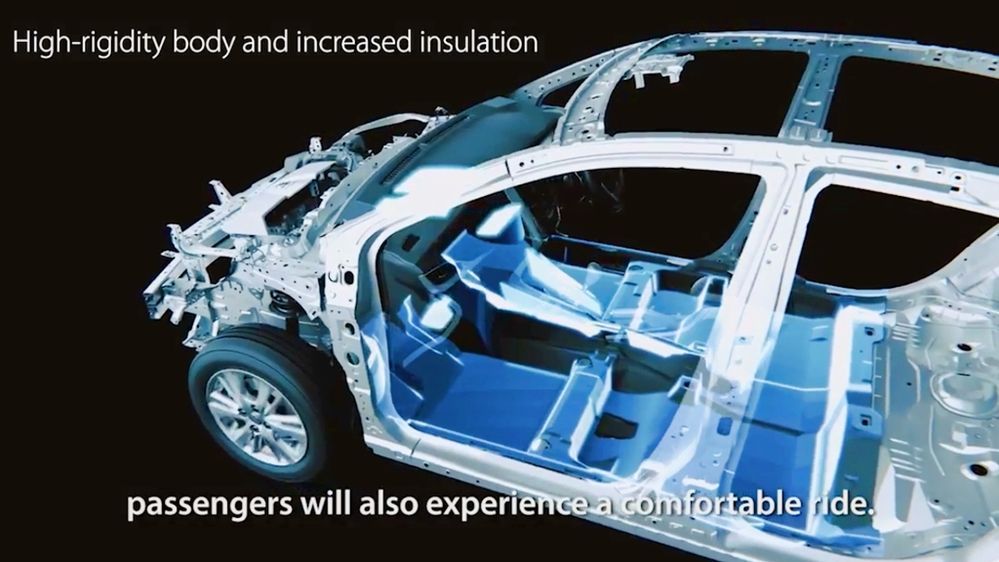 But what if you own an older model or other A- and B-segment cars? Is there anything that you can do to make your car quieter?
The good news is that the same noise insulation materials are also easily available after-market. Installing it behind the dashboard, roof lining, carpet, and door panels is the easiest route to improve a car's cabin quietness. The science behind sound insulation is not difficult and it doesn't cost a lot of money.
What's more difficult is the installation process, which can be time consuming as the car's interior needs to be stripped. This is where having a meticulous installer makes a difference.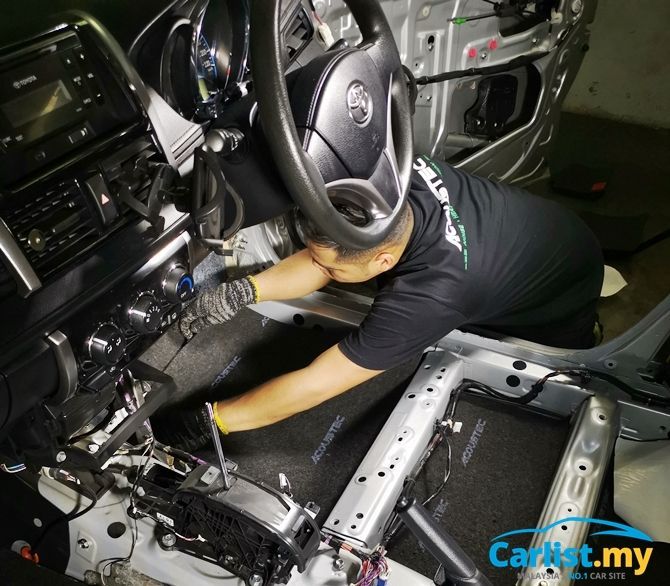 The newest entrant to the business of automotive acoustic insulation is Superlon Worldwide. With nearly 30 years of experience in both thermal and sound insulation for industrial and commercial buildings, expanding into the automotive sector is a logical step for them.
Superlon's ACOUSTEC range of automotive sound insulation materials come in two grades of open cell foams – ACOUSTEC Pro and ACOUSTEC Lite.
ACOUSTEC Pro is a high density composite nitrile foam which provides sound proofing properties, vibration dampening, and noise absorption - 3 in 1 features.
Compared to other solutions in the market, ACOUSTEC Pro's high quality high density foam works to reduce noise, vibration, and heat. Most after-market solutions are made from cheaper low density PE foam or felt material.
Bitumen materials are also commonly used, however it only cancels out vibration but does very little about noise and are not effective against heat. The use of other materials is required to complement the use of bitumen as it does not offer noise and heat reduction. This is where ACOUSTEC Pro shines as it provides all 3 features in one product.
Meanwhile, ACOUSTEC Lite is a low nitrile density foam which provides the same features as ACOUSTEC Pro except sound proofing properties.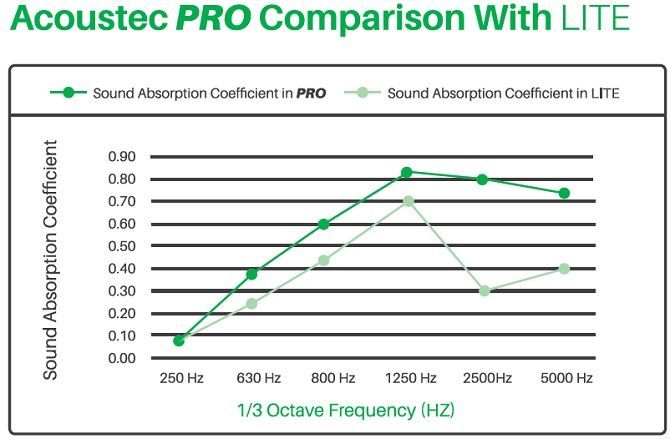 Thanks to Superlon Worldwide's extensive experience in thermal insulation, ACOUSTEC material can be installed within the roof liner, this helps keep the car's cabin cool by reducing heat transmission from the roof.
At the invitation of Superlon Worldwide, we sampled two Toyota Vios models, one a standard car and another with ACOUSTEC Pro installed. Both cars use the earlier (and noisier) 1NZ-FE VVT-i engine. The current Vios uses a newer 2NR-FE Dual VVT-i engine.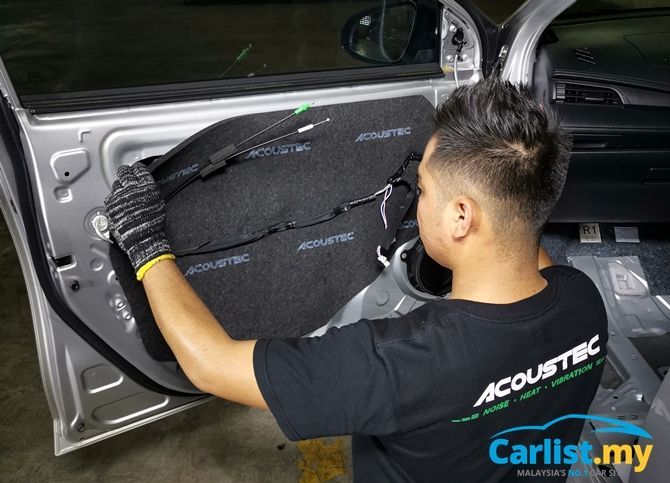 Driving the two Vioses back to back, the difference in refinement between the two is significant. Even before driving off, the unit with ACOUSTEC sound insulation closes its doors with a more reassuring, European car-like 'thud' rather than a tinny 'clang' that cars of this segment are usually known for.
Sitting inside the car and placing my palm on the roof lining, the upgraded Vios' roof didn't feel as hot. In fact, we didn't feel any heat coming through even the car had been parked under the hot sun for hours.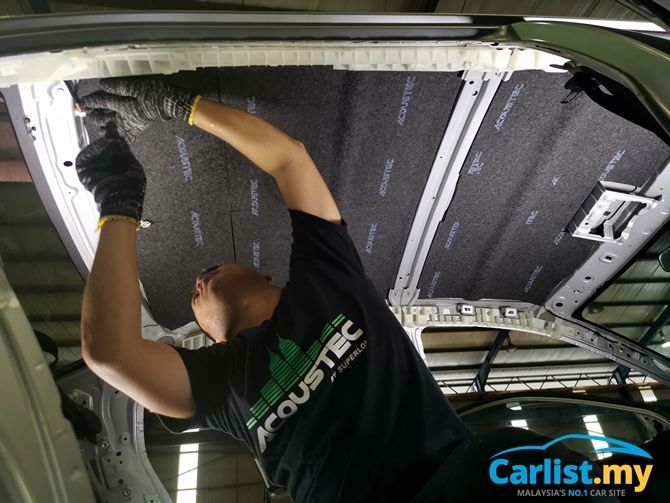 The material also promises a quieter drive in the rain. Entry-level cars are known to be uncomfortably loud when the roof is being pounded by heavy rain fall. A simple test using a water hose spraying water on both cars to simulate heavy rain revealed that the upgraded car was noticeably quieter. In fact it was so quiet that the only source of noise was when water hit the windscreen in front.
Driving at highway speeds, the upgraded Vios was clearly quieter. Our feet also felt noticeably less vibration coming through from the bulkhead. Motorcycles zooming past could only be heard faintly.
The upgraded Vios could maintain a cruising speed of 120 km/h while cabin noise is at merely at the same level as the standard car at 100 km/h.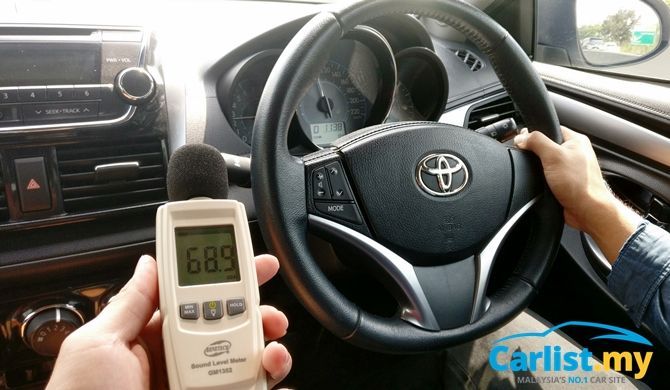 We had a dB meter on hand but as this is the busy Kesas Highway populated with lorries and motorcycles rather than at a controlled test location. Still, the differences are in cabin quietness are significant enough to be measureable.
With the air-conditioning fan speed kept to level 2 and cruising at 100 km/h, the dB meter in the standard car hovered between 69 to 72 dB. Repeating the same route in the upgraded car, the meter's reading rarely exceeded 70 dB.
The difference in dB readings may not seem much but keep in mind that the dB scale doesn't work in a linear manner like a ruler. Just a small 1 dB change equates to a 7 percent change in loudness while 3 dB change represent a 100 percent difference in sound energy!
We also noted that audio quality from the car's modest standard audio system was also clearer, with less external noise drowning out the audio.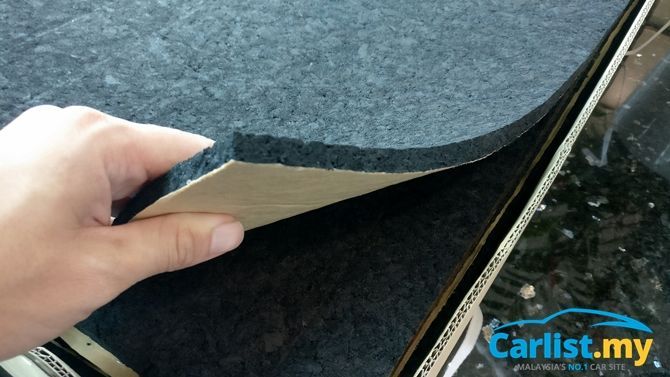 Are there any downsides to adding sound insulation materials? Only one – weight. Good, high quality insulation materials tend to be rather thick and heavy. There could be some trade-off in fuel efficiency, but not by much. The junk in your boot might weigh just as much.
Prices vary depending on vehicle model and the time required for installation. To find out more, customers may send a direct message to ACOUSTEC at their Facebook page here for a quote and a recommended installer nearest to you.
This post is sponsored by ACOUSTEC.
---
---
---
---
Comments