 Tahun baru dah sampai tapi ramai yang masih pening sebab kereta di laman rumah masih lama, bermasalah.
Pasti ramai member member yang akan kata "Beli kereta baru lah, apa lagi?", tetapi kita tahu yang bukan semua orang mampu beli sebuah kereta baru yang besar dan selesa.
Yang ada dalam pasaran pun, kalau kita lihat segmen bawah RM100,000 pun, berapa banyak kereta baru yang betul betul syok?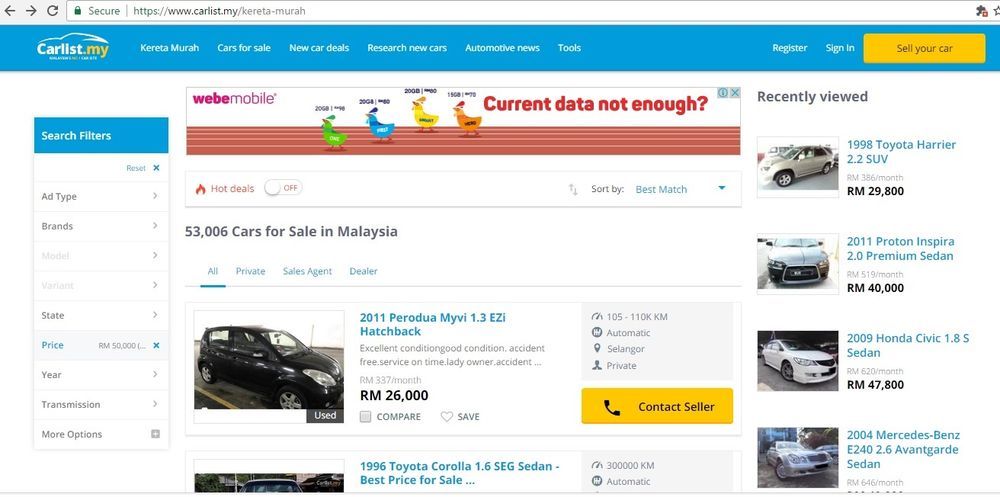 Ya, kereta terpakai memang ada banyak tetapi kalau dah teringin nak pakai MPV atau kereta dari Eropah, nak buat cam mana?
Haa… Jangan bimbang… Jom pergi ushar bahagian Kereta Murah kat Carlist.my.
Cakap sahaja nak kereta apa – Nak MPV? Nak SUV? Nak Mercedes-Benz? Semuanya ada, tak tipu!
Tak percaya jugak?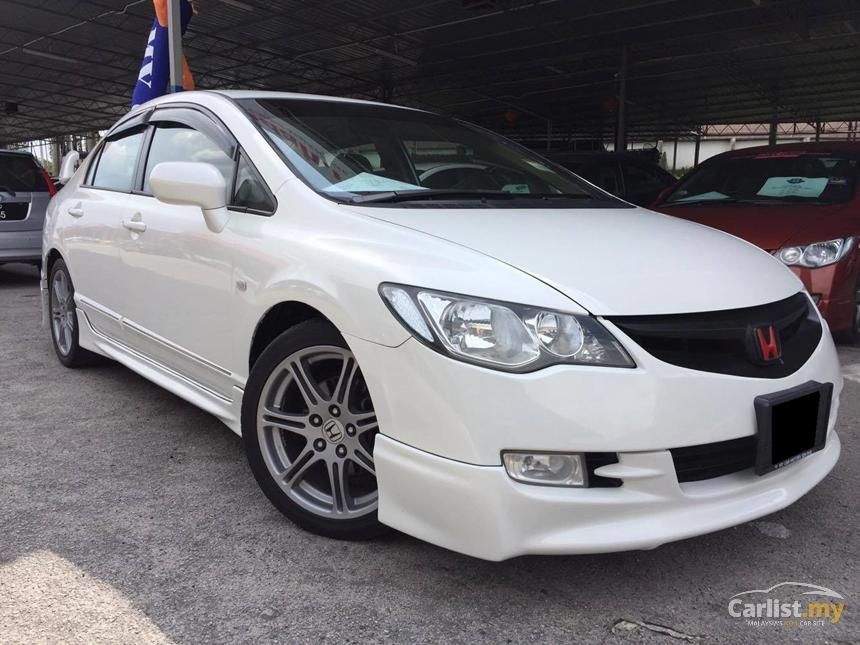 Tengok Honda Civic FD 1.8 ni… tak sampai pun RM50,000. Kalau nak beli kereta baru dengan bajet sama, Myvi pun tak dapat.
Untuk yang dah berkerja keras berpuluh tahun, bermimpi nak pakai Mercedes-Benz macam bos tu, tak semestinya ada beratus ribu ringgit dalam akaun bank kalau nak beli kereta Jerman. RM50,000 dah cukup. E-Class lagi tu.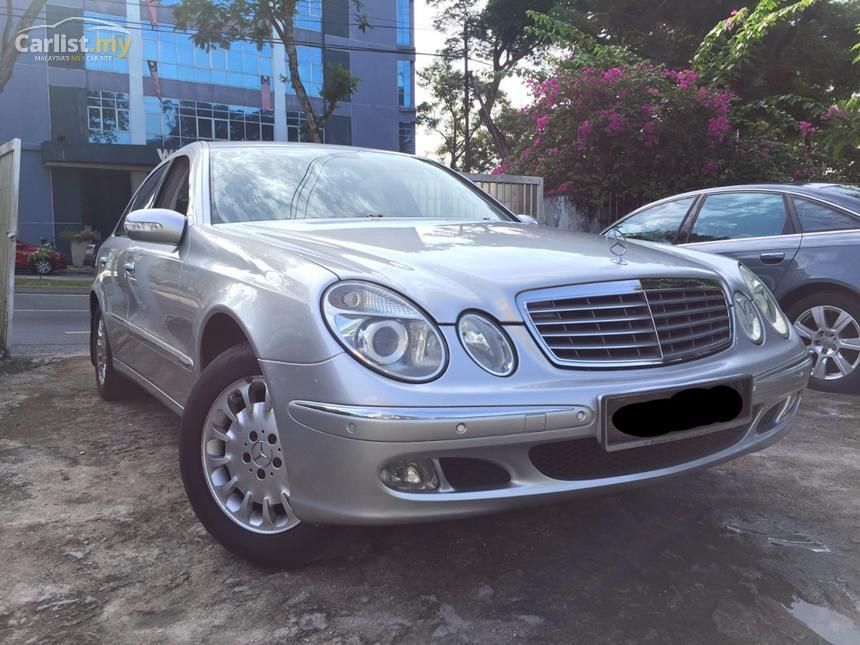 Selain dua,tiga kereta ni, memang banyak lagi lah yang korang boleh cari… Semuanya murah murah belaka.
Jadi, kalau ada saudara mara atau kawan kawan yang asyik duk merungut pasal harga kereta mahal, suruh je diorang datang tengok segmen Kereta Murah kat Carlist.my
For more latest car news, reviews, car buying guides and videos visit us at Carlist.my Auto News.
Check out all the best new & used car deals in Malaysia at Carlist.my.
Sell your car fast with the best offer? Visit us at CarlistBid.my.
Get your latest new car promotion here also.
---
---
---
Related News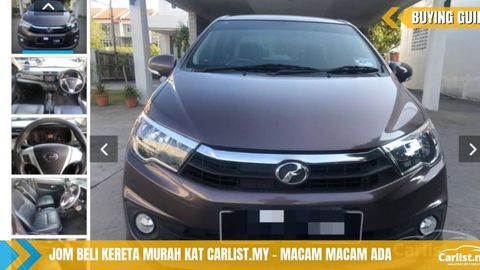 Buying Guides
Memang tidak dapat dinafikan yang tahun 2020 amat mencabar bagi kita disebabkan wabak COVID-19 dan mempengaruhi pendapatan keluarga juga.Jangan ...
---
Comments