Audi Adaptive Windshield Wipers – Washing Without Water, Almost
Auto News Audi's now offers a newly-developed Adaptive Windshield Wiper system on its Audi A8 flagship sedan, which features fluid spray nozzles within the wiper arms themselves for improved visibility during the wiping operation.
The concept is not new, Mercedes-Benz offers a similar system, called 'Magic Vision Control' which works in the same way. The key difference with the Audi system is its more precise and variable spray patterns. Audi's system takes into account the driving speed, the outside temperature and the degree of dirt and adjusts the spray pattern to clean the windshield fast and reliably, without distorting the driver's view during the operation.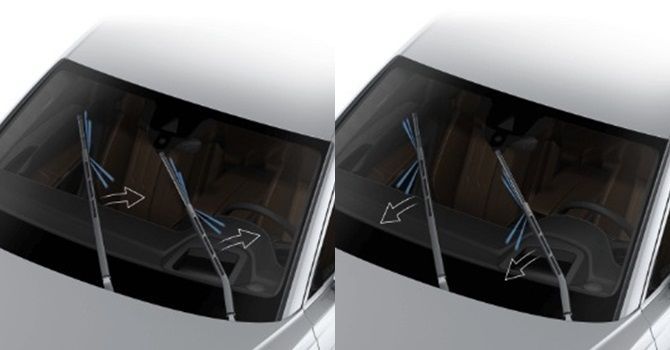 In hot and dry conditions, less fluid is used to remove dirt and dust, and in wet and cold (winter) conditions the system sprays more water across a larger wiping angle.
The wiper and washing system is completely heated. A heating element in the wiper arm (with a maximum power output of 20 watts) prevents the wiper system from icing over.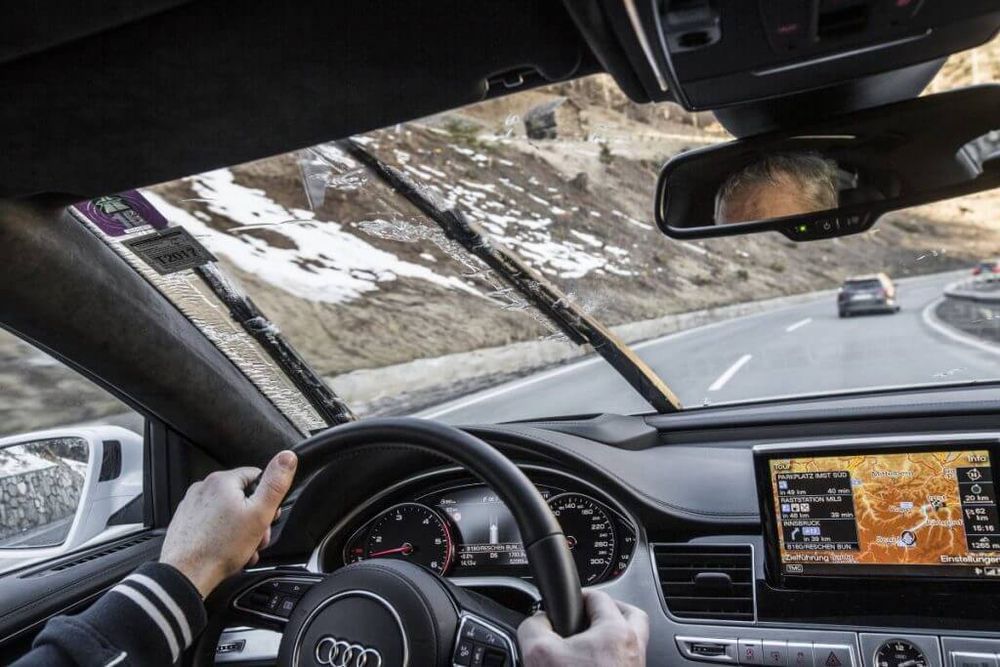 At higher speeds, the system only sprays fluid behind the wiper to prevent unnecessary dispersion caused by the car's airstream.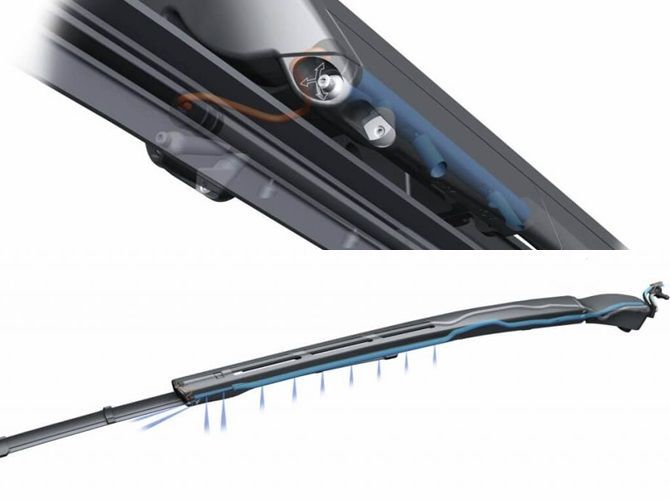 According to Audi Blog, the system has been undergone more than 1.5-million cycles on the test rig and real-world tests in icy Kaunertal, Austria and muddy conditions in Ireland. Audi has even subjected the wipers to a soiling test in a wind tunnel. The new technology is also highly efficient as Audi developer Stephan Häfner comments, "We only need one egg cup full of water to clean the entire windshield."
---
---
---
---
Comments